Smart home devices have risen in popularity along with technology, and are now considered an essential part of modern living. Best Smart Home Devices give you the ability to automate and manage some features in your home, including security, entertainment, lighting, and temperature, making life easier and more convenient. By using these devices, you can create a comfortable environment to rest in after a long day at work and enjoy the benefits of a connected home.
A smart home can help you save money on energy costs and can even improve the security of your house in the modern world. This is all possible with the help of smart devices and internet networks. We would recommend you have a smooth internet plan and one that you can use to connect multiple devices and create a mesh network too. If you are looking we recommend opting for Optimum. It offers a wide range of Optimum plans to choose from and get the best internet service, which is smooth and reliable in terms of quality and deliverance. Making a perfect choice can be difficult with so many internet providers and smart home products on the market. 
Now, with your internet option sorted, you can read ahead about the perfect devices to have in your home, to build a network of smart devices while establishing interiors of both class and comfort. This article will provide you with a list of the top smart home products available today, each with special features and advantages to meet your demands.
1. Echo Dot with Clock (5th Gen) quality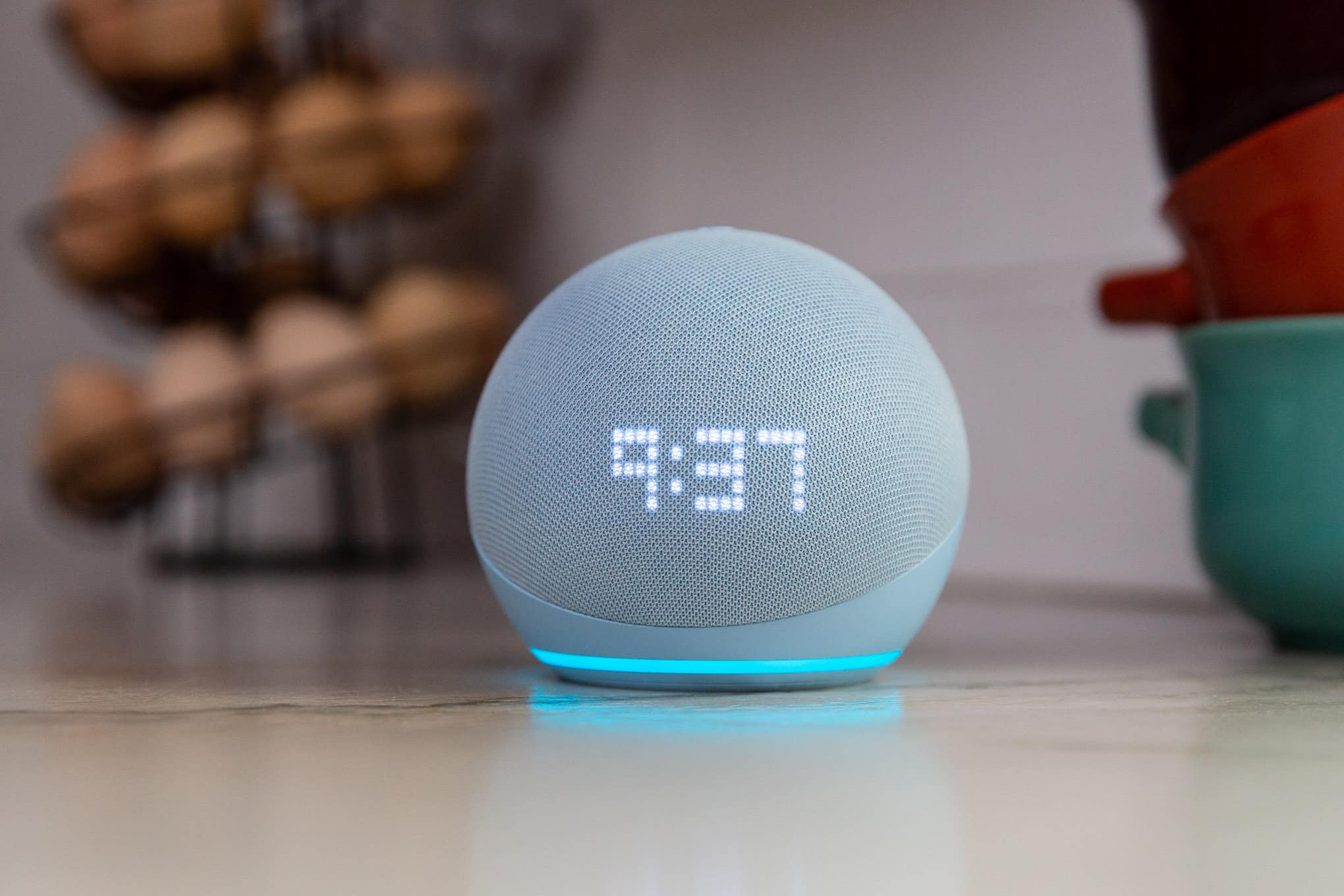 A smart speaker with a built-in LED display that displays the time, temperature, and timers is the Amazon Echo Dot with Clock (5th Gen). This device offers better sound quality and a more sleek design than the previous Echo Dot.
The device's LED display, which lets you quickly view the time and temperature, is one of its standout features. In addition, it shows the remaining seconds for any timers you set using Alexa, voice commands. It is suited for usage in a bedroom or other locations where bright lights could be distracting because the display can be muted or turned off entirely due to the choice of the user.
The 1.6-inch front-firing speaker on the Echo Dot with Clock produces clear, well-balanced sound for music and other audio content.
2. WeMo Smart Plug
The WeMo Smart Plug is a flexible smart home device that enables voice controls or remote management of any plugged-in device. It is compatible with Google Assistant and Amazon Alexa, and its highest load is 15 amps and 1800 watts.
The free WeMo app on your smartphone can be used to complete the straightforward setup procedure. With the WeMo Smart Plug, you can automate custom tasks with IFTTT integration, plan, and temple your devices to conserve energy and money.
In general, it's a great option for anyone seeking to upgrade their home to be more intelligent and energy-efficient.
3. Nest Cam (battery)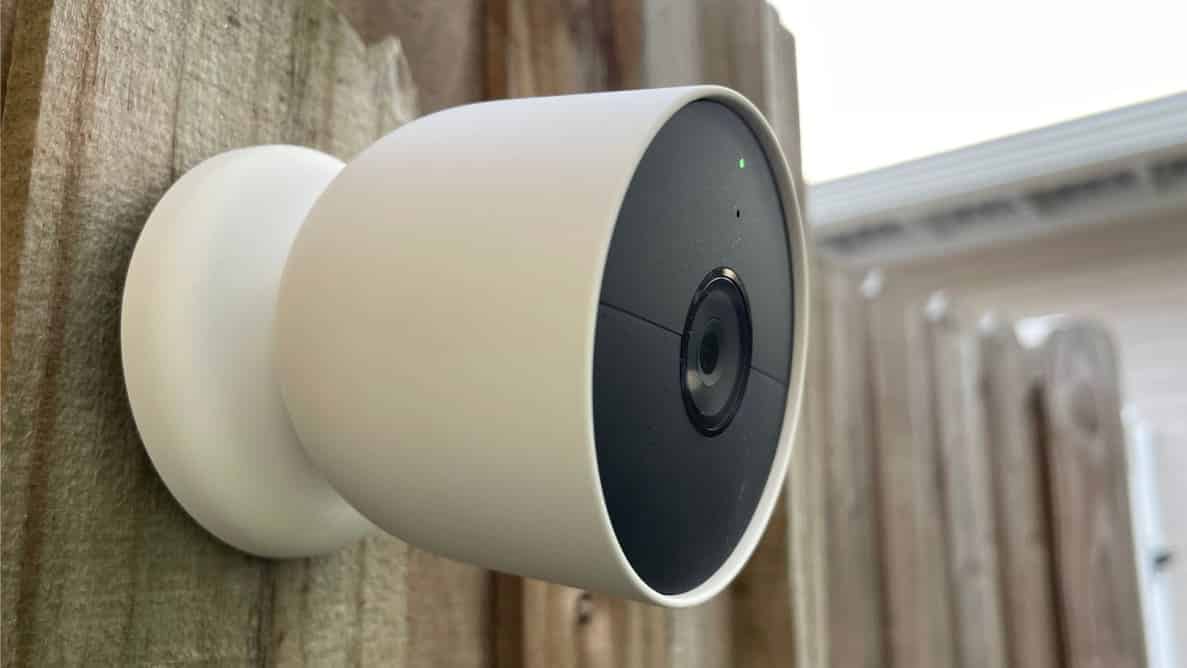 Thanks to its magnetic base, one of the best home security cameras is the well-designed Nest Cam (battery), which has a straightforward form. Its 1080p camera produces clear images both during the day and at night. Its microphone and speaker makes speaking with others a breeze.
Nest Cam captures crystal-clear, in-depth video of your house. In addition, it has motion detection, two-way audio, and night vision, all of which can send alerts to your phone when movement is noticed. The Nest Cam is suitable with Google Assistant and Amazon Alexa, as well as other Nest devices.
4. Ecobee Smart Thermostat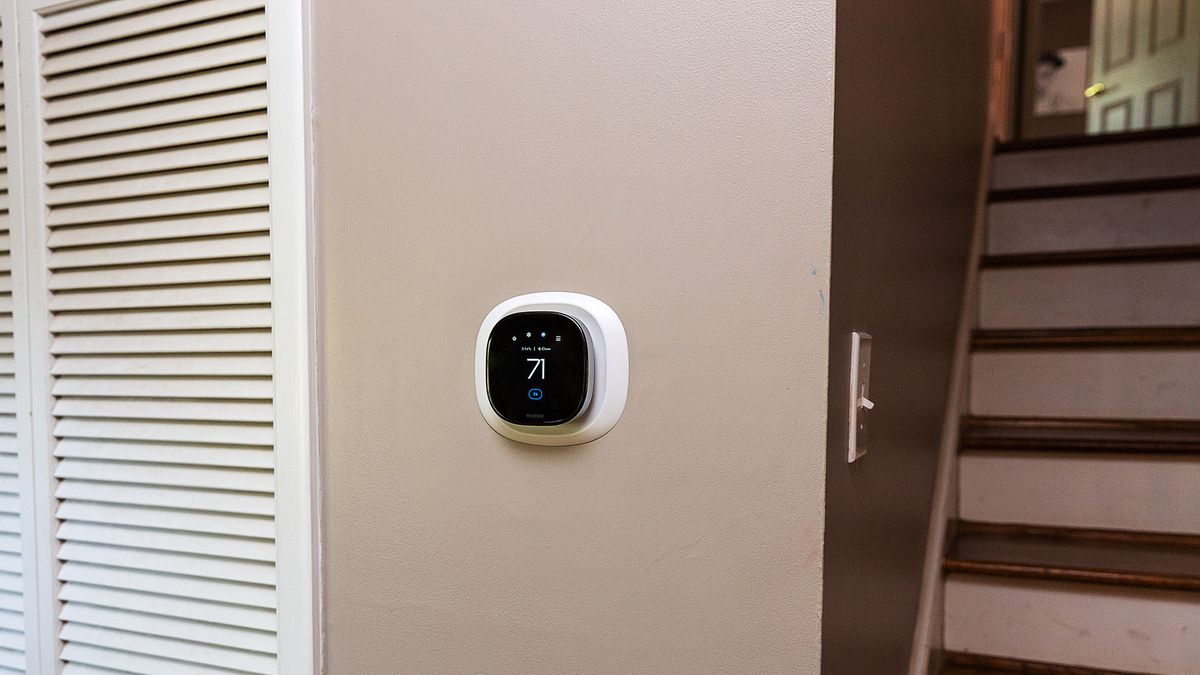 An incredibly advanced and premium thermostat, the Ecobee smart thermostat can reduce your energy bills. With a 3.5-inch touchscreen display, it has a sleek and contemporary design and enables simple temperature control and setting customization.
When no one is home, the smart thermostat uses intelligent sensors to recognize occupancy and adjust the temperature accordingly. It also functions with Apple HomeKit, Samsung SmartThings, and other smart home systems. It supports voice control with Amazon Alexa and Google Assistant.
The Ecobee Smart Thermostat is, all things considered, a superb option for anyone looking to modernize their home's heating and cooling system.
5. Samsung Family Hub Refrigerator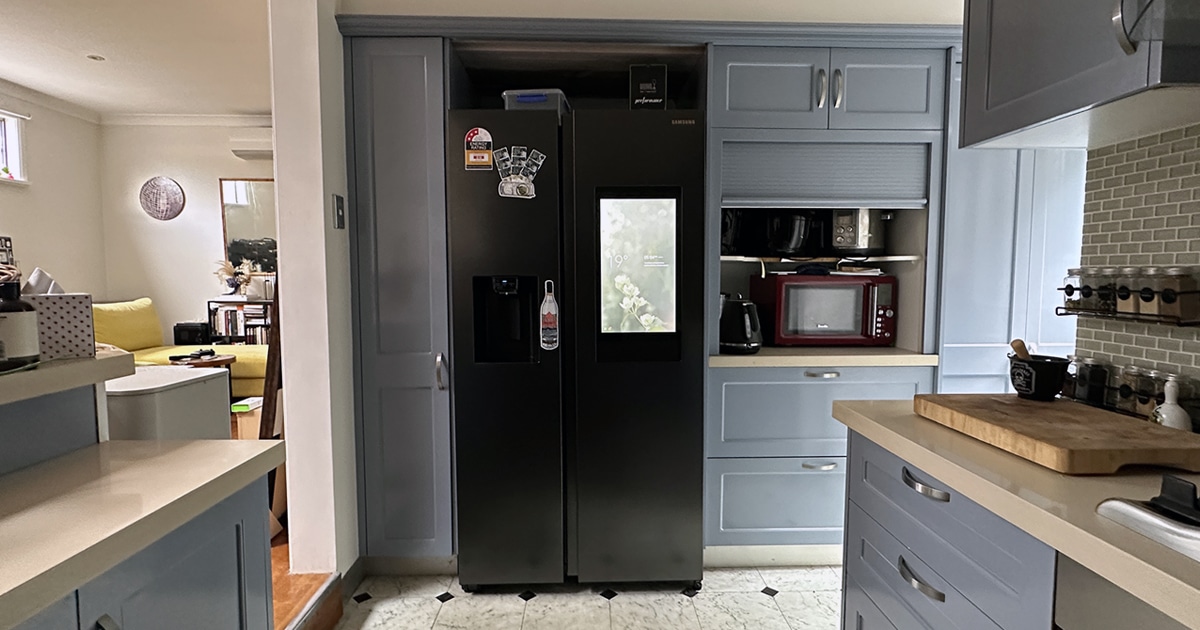 The way we connect with our kitchen appliances has improved thanks to the smart fridge called the Samsung Family Hub. You can access recipes, play music, watch TV shows, and even place grocery orders using the large touchscreen display on the house's front door.
With the Family Hub's integrated camera, you can check what's in the fridge from a distance with your smartphone. Itcan help you avoid wasting food and simplify grocery buying. In addition, it has a FlexZone drawer with adjustable temperature levels that can be used as a freezer or refrigerator.
6. Nest Doorbell (battery)
A smart home gadget that provides homeowners with useful and secure features is the Nest Doorbell (battery). It has a simple installation process and a two-month rechargeable battery. The doorbell allows you to see and communicate with visitors from a distance.
It also provides reliable video of your front porch with 24-hour live streaming and a 3-hour event timeline. You can set up your motion zones on the Nest Doorbell so that you can get alerts when someone is approaching your entrance.
To stop getting pointless notifications, you can quickly change the Nest app's motion detection options. Additionally, it provides a wide range of sophisticated features, such as automatic sound detection, package arrival alerts, and facial recognition.
Outcome
Smart home devices are gaining popularity and can help homeowners in a number of ways. Smart home appliances offer a variety of features, from enhancing home protection to increasing energy efficiency. That can improve your life and make it more convenient and comfortable.
Each of these devices has special features and advantages that you can use to improve the functionality of your house and your standard of life. A smart home gadget out there can meet your requirements, whether you want to reduce your energy costs, keep your house secure, or simplify your daily tasks.