Living in apartments or small houses means having a small bathroom. A small bathroom is challenging to decorate and gives it a luxe feel. But it is not impossible. There are many ways to ensure your small bathroom looks spacious and bright. It just requires smart thinking; you do not have to spend millions on this. The blog below has ideas to help you create a luxurious bathroom with limited space. Even if you have a half bath or one of the tiniest bathrooms, you will find ideas to make it look grand. So, what are you waiting for? Try these ideas now.
Keep the colors bright and light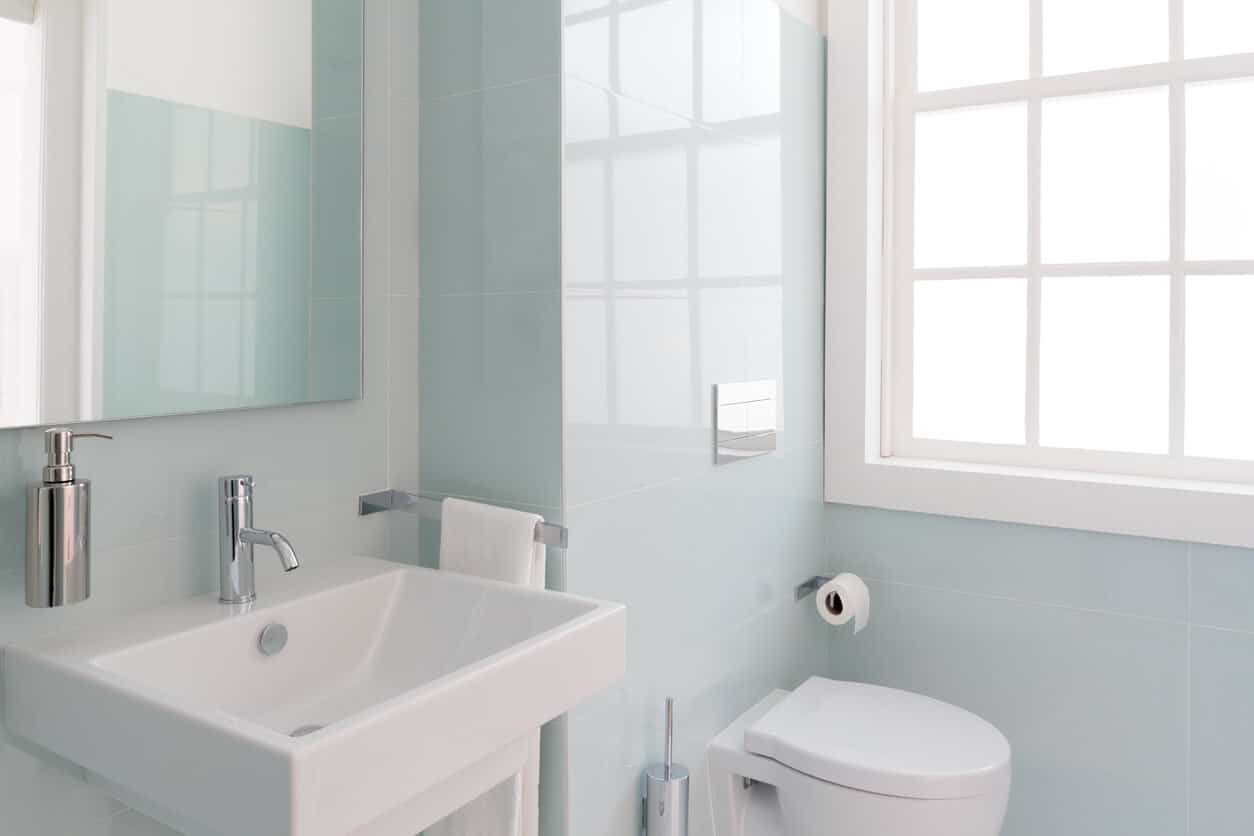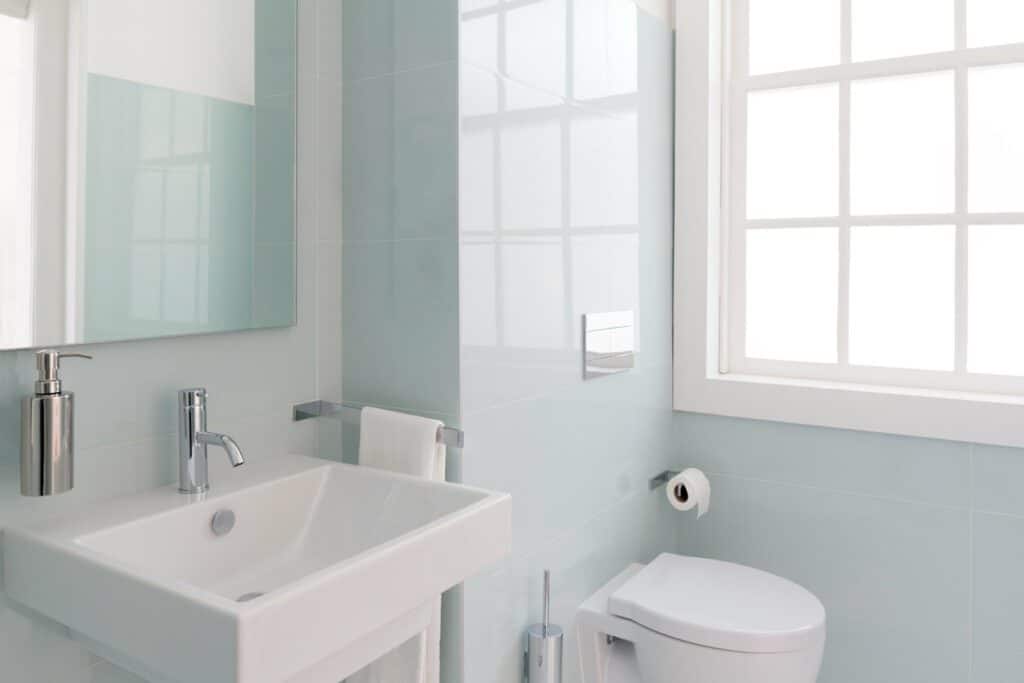 The first tip to give the visual illusion of a spacious bathroom is to use light and bright colors. And it does not only imply wall colors. Even the curtains should be light colors, allowing maximum natural light to enter the room. For instance, a mint green hue looks pleasing and increases the illusion of space.
Sink color selection
Contrary to popular belief, you aren't limited to light hues when choosing a sink color. In fact, darker shades can create an illusion of spaciousness and add depth to your bathroom. Consider options like the Blanco sinks available at Blue Leaf Bathware & Tiles; their design contributes to a sense of openness.
Choose the correct furniture for your bathroom
A tiny bathroom requires appropriate furniture. Something that gives the illusion of a large space without crowding it. Buy furniture in grey or white shades and minimalist forms. Without many decorative elements, furniture in small bathrooms is ideal. It makes it look elegant and modern. Get furniture that is roomy to ensure you hide away the accessories and cosmetics. Having an organized and tidy bathroom always gives it a visual expansion.
Think about pocket doors
To make a tiny bathroom look spacious, you need to get creative. One such idea is to replace the standard door you get with a sliding-pocket one. It allows you to use the space once allotted to the swinging door. You can even go with bifold doors. These both allow you to save space by letting in natural light while giving you ample privacy.
Think about a glass door
Looking to remodel your small bathroom to give the illusion of more space? Then try this idea. Think about reducing the visual weight of the bathroom's design. For this, you can use a glass shower door. It is invisible and does not add any weight to your tiny bathroom. Add hints of a dark color throughout to elevate the bathroom look more. For instance, add black or blue towels or a strip near the shower.
Use bigger fittings
In your tiny bathroom, you cannot put so many things. So, use big fittings. It not only makes it look spacious but is practical too. For instance, get a bath fitted with a shower instead of having a separate bath and shower. It saves so much space and looks appealing too. Also, get a mirror with a cabinet instead of having a separate mirror and cabinet. You can use it for displaying accessories and other things. You can put a shelf near the tub to put all the soap, shampoo, and more you need during the bath. Lastly, you can also use a big open-shelf cabinet in the bathroom. It will host everything—soap dispensers, towels, décor plants, and more.
Use movable storage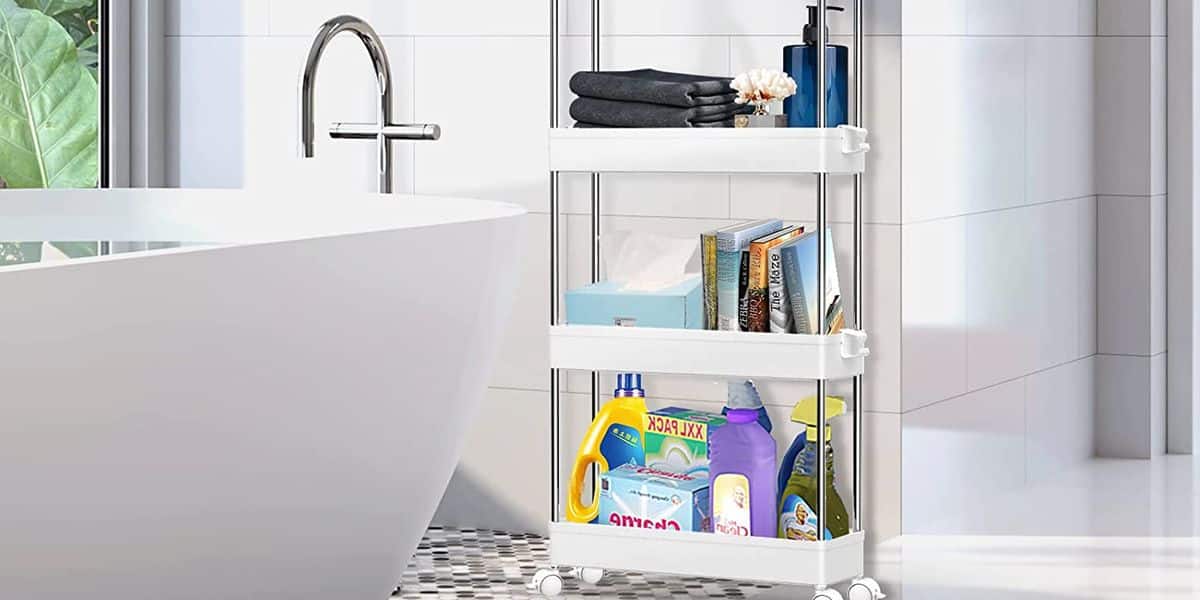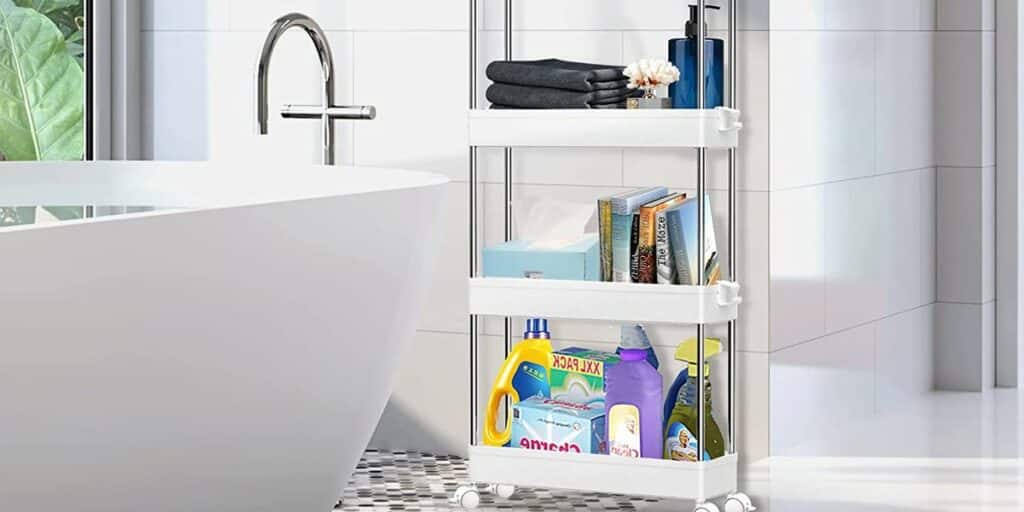 You want a spacious-looking bathroom, but you cannot do much since you are renting. In such a case, get movable bathroom storage options like baskets, bookshelves, etc. It will allow you to create a tidy and clean bathroom without worrying about disrupting rental agreements. When you change houses, take it with you or discard it.
Splurge in some areas
To ensure your small bathroom looks luxurious, add a few luxe finishes. For instance, you can add premium shower heads or faucets to give it a stunning look. For many people, the bathroom is a place to relax and hide from the hustle of daily life. So, having space and brightness is essential. Thankfully, with these ideas, you can achieve both with ease.