Have you ever thought about how your driveway can change the entire look of your home? It's true! It is more than just a path to your garage. It is a stunning focal point that adds to your home's overall outdoor appeal.
As you get on the journey of renovating your driveway, you might have a vision in mind. Some of you may desire a sleek and functional design, while others dream of a grand entrance that leaves everyone surprised.
Whichever style you opt for, this blog post is your trusty guide. It will help you understand essential factors to consider for a driveway makeover.
So, let's get started!
Paver Selection
When selecting the pavers, the options might seem overwhelming. The driveway pavers come in various materials, from Belgard to Pavestone and everything in between. Each type has its unique charm and benefits.
If you're looking for durability and affordability, pave stones might be your go-to choice. They come in a wide range of colors and patterns, allowing you to create a custom look that suits your style.
On the other hand, sandstone brings elegance and timeless beauty. They can add a touch of luxury to your driveway with their natural variations and textures.
Apart from this, when selecting the paver material, consider safety. Whether you're a family with little ones or have elderly members, addressing safety and accessibility considerations is essential. So, when selecting the right paver material, remember it's all about finding the balance between durability, style, and safety.
Budgeting Wisely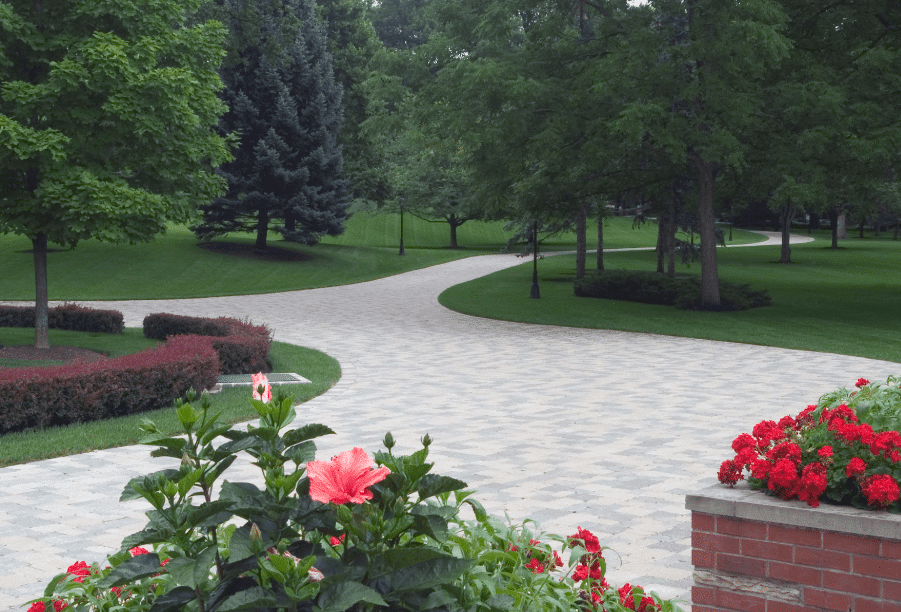 One of the most critical aspects to consider when renovating is budgeting wisely. Before diving headfirst into the project, take some time to evaluate the costs involved.
For this, you can reach out to different contractors with solid reviews and request quotes for the work. When you compare the prices, you will get a better idea of the average cost for your project.
But that's not all! Don't forget to consider the cost of materials, miscellaneous expenses, and a 20% buffer on the total cost to account for unforeseen surprises. After all, it's always better to be prepared for unexpected costs.
Local Regulations and Permits
Before you start with your exciting renovation project, it's crucial to get familiar with the local regulations and permits in your area. Yep, it might sound a bit bureaucratic, but it's essential!
Suppose your renovation involves significant changes, such as expanding the driveway, changing its shape or layout, or installing a completely new one; there's a higher chance you need permits.
Likewise, permits may be necessary to ensure compliance with local building codes and regulations if the renovation involves excavation, grading, or drainage work.
So, before you start renovating, take a moment to check out the local regulations and zoning requirements.
Final Words
The driveway renovation is an exciting endeavor that can elevate your home's curb appeal and functionality. By carefully considering the essential factors discussed above, you set the stage for a successful and satisfying project. After all, your new avenue will reflect your style to all who visit your home.
Happy renovating, and enjoy the journey to a more stunning and charming curb appeal!