Feature Wallpaper – Designing a feature wall is the perfect way to give a room instant character with minimal effort. Whichever material you use – wallpaper, paint, gallery wall, wood cladding – you only have to apply to one wall! If you want to do something more with your feature wall than slap on a coat of paint or cover it with wallpaper, you're in luck. There are plenty of ways to plan an interior feature wall without using wallpaper.
If you want a striking accent wall, one of the easiest ways to achieve it is with feature wall paneling. In fact, five of the eight ideas on this list are variations on timber wall panels. It's versatile, easy to install, and contrary to what you might think, ultra-modern. Gallery walls, stenciling, and stretched fabric also make great feature wall options.
Gallery Wall – Feature Wallpaper Alternative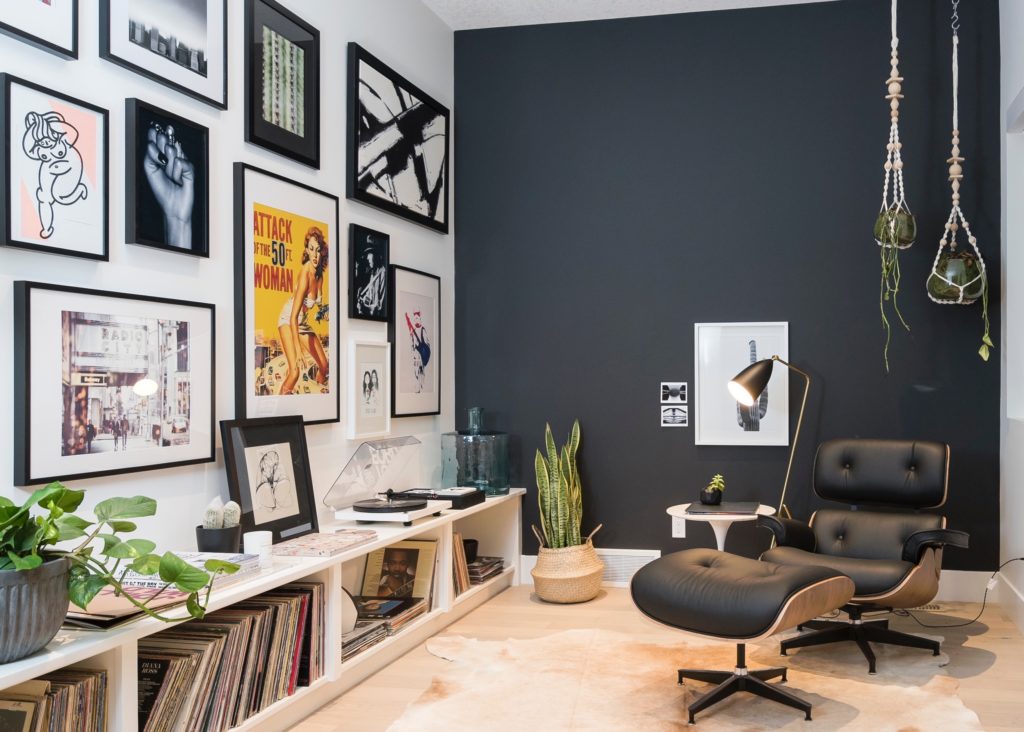 An arrangement of artwork or photographs is an effortless way to dress up any wall. With gallery walls, there are no rules. You can pick whichever pieces you like, frame them how you want, and hang them in any formation that suits your fancy. This customisable feature wall is perfect for renters who can't make any major changes to their house or flat. To develop the perfect gallery wall, start gathering pieces that you like and look online for inspiration. Accumulating all the components of your gallery feature wall might take some time, but the result will be stunning.
Reclaimed Feature Wood Wallpaper
Breathe new life into old pallet wood by arranging it into a feature wall. Reclaimed wood has become a popular design feature because it lends any space a natural ambience. With reclaimed wood, a little goes a long way, making it perfect for an accent wall. Use a simple pallet wood design to draw attention to a striking staircase, to frame a fireplace, or emphasise a reading nook. It also makes for a stunning featured bedroom wall.
Wall Stenciling Feature Wallpaper Alternative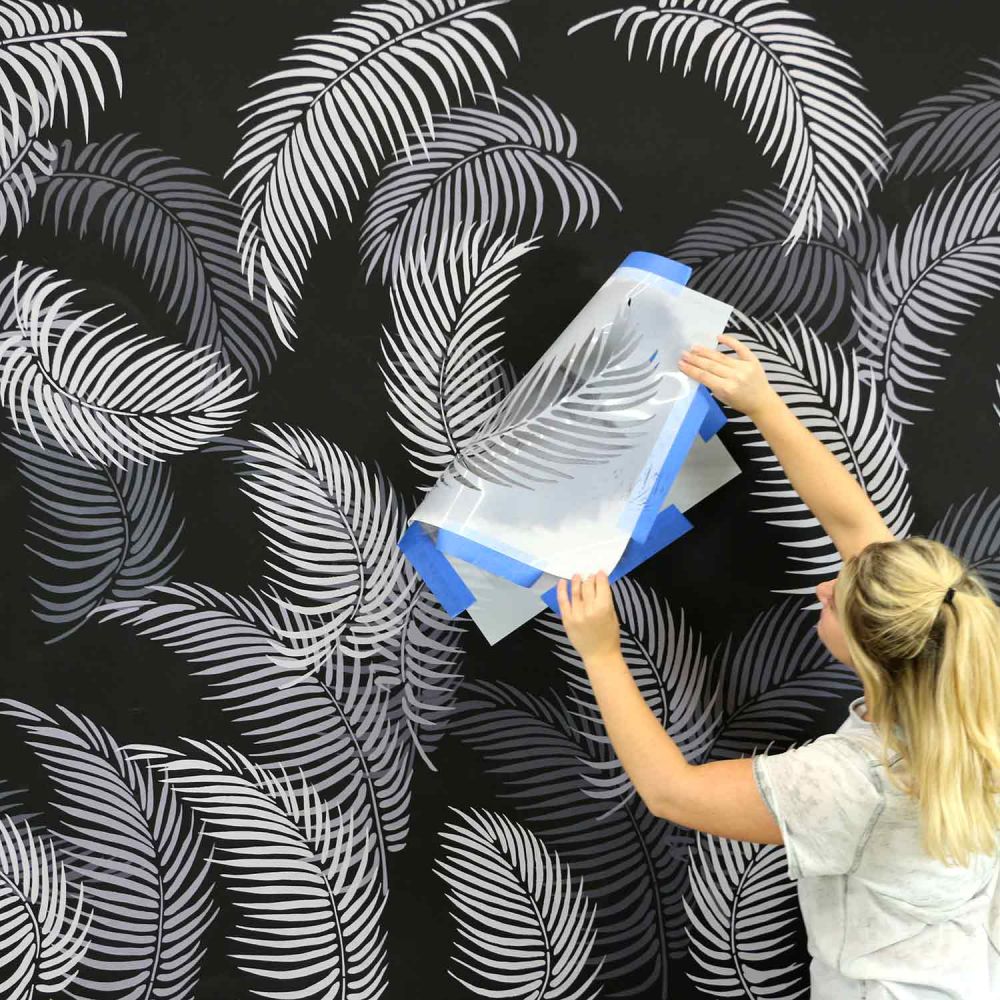 Stencilling can be more work than putting up wallpaper, but the results can be twice as impressive. Also, you're stencilling one accent wall, or even just one part of one wall so you won't have a huge time investment. With a stencilled design, you also have more freedom. You can create your own pattern and arrange it however you like, in the colours of your choosing. And if you're short on ideas for your stencil, you can find countless design inspirations online, easily adapted to your tastes. With wallpaper, you're limited by what's available.
Black Wood Feature Wall Wallpaper
If you want a dramatic feature wall that still looks polished, try a black wood slat panel wall. Black is a bold design colour that transforms any space. As such, it should be used wisely. If you want to do a black wall, limit it to one accent wall rather than covering the whole room. Black feature walls also look better in rooms flooded with natural light, to offset the dark hue and keep the atmosphere from feeling too sombre. If you choose black as the primary colour for your feature wall, go for texture rather than paint or wallpaper. With timber cladding, you can make an all-black wall look more interesting and less harsh.
Stretched Fabric and Tapestries Feature Wallpaper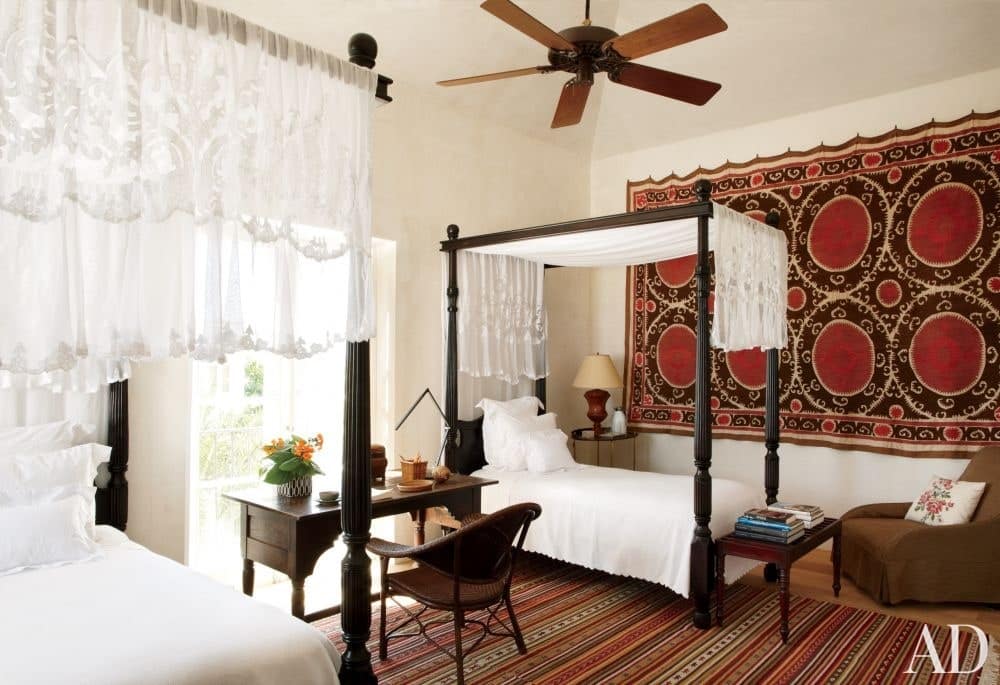 Another way to create an instant feature wall with little effort is by hanging fabric or a large tapestry. A fabric wall treatment is usually less expensive than framed artwork and gives your living room or bedroom a more laid-back vibe.
Feature Wood Cladding Artwork
Who says wood panelling can't be modern? With a creative layout, you can arrange wood panels into a chic design. You're not limited to vertical or horizontal planks lined up in rows or columns. Use your wood panels to make a geometric pattern or add a touch of quirk by playing with your lines. And by customising the design, you make it unique to your home.
Tile Accent Wall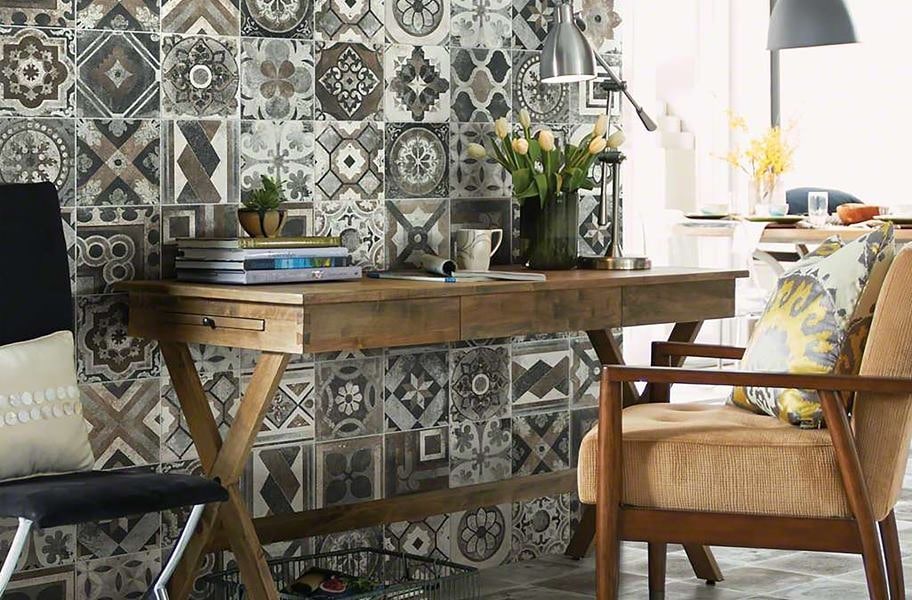 Tiles offer a dramatic option for any accent wall, especially in kitchens or bathrooms. You can make glass tile work in bedrooms or living spaces as well, if you combine the look with warm colours and textures. Covering an entire wall with glass tile gives any space an instant refined look, but tile can be expensive.
Fortunately, glass tiles aren't the only way to go. You can also use decorative and mosaic tiles for a fun and creative style or find tiles that resemble bricks and stonework for more polish. If you're on a budget or renting your place, try peel and stick tile sheets instead. The newer, more high-end peel and stick tiles don't look tacky and come in many designs.
Playful Timber Panel Accent Wallpaper
Accent walls aren't only for homeowners. Commercial properties like restaurants and offices can turn interior wood cladding into a statement wall. You can make wood panels playful, too! A multi-hued design on wood planks provides texture and pops of colour, brightening any space and pulling it together. Feature wall panels like these are also easy to install.
Bookshelf Wall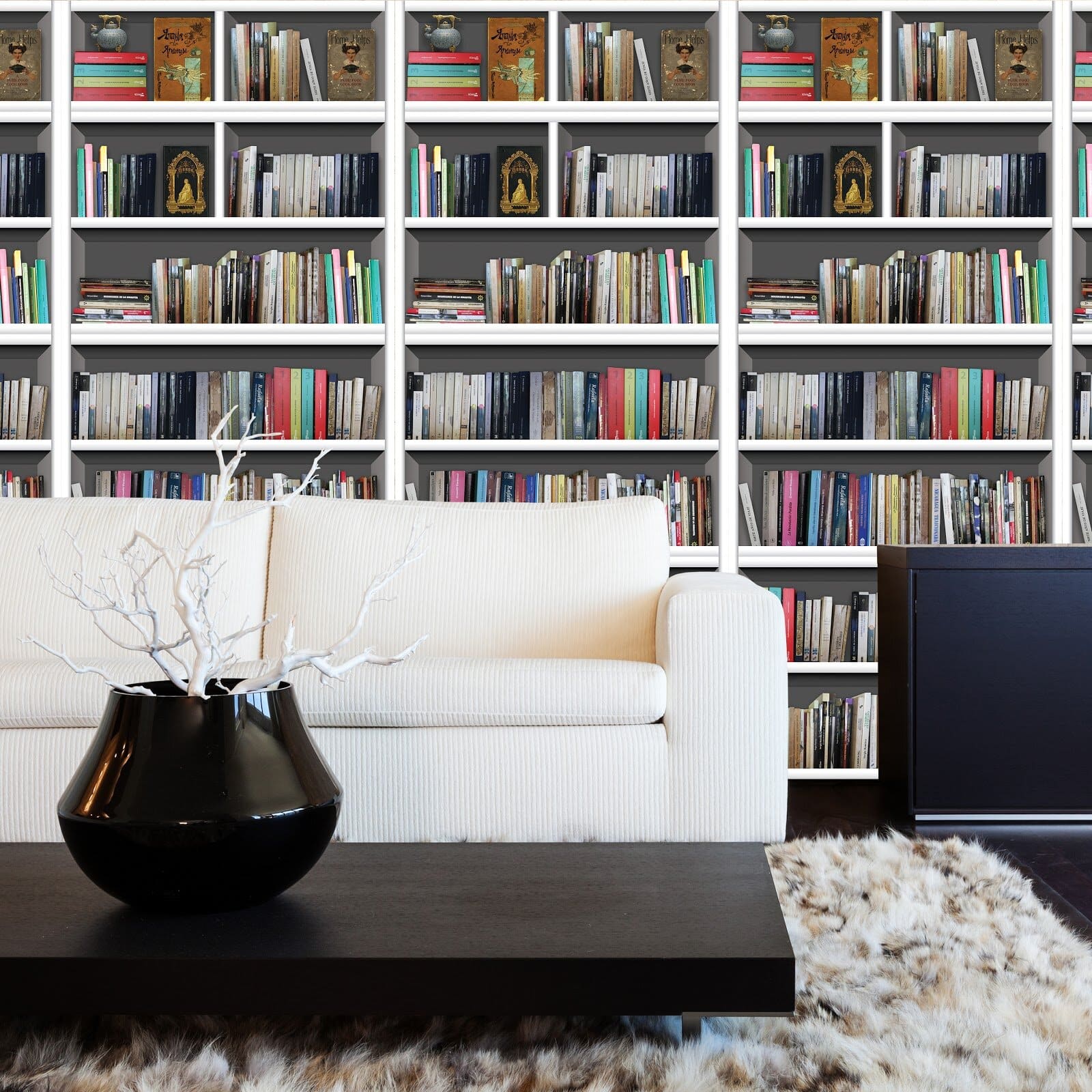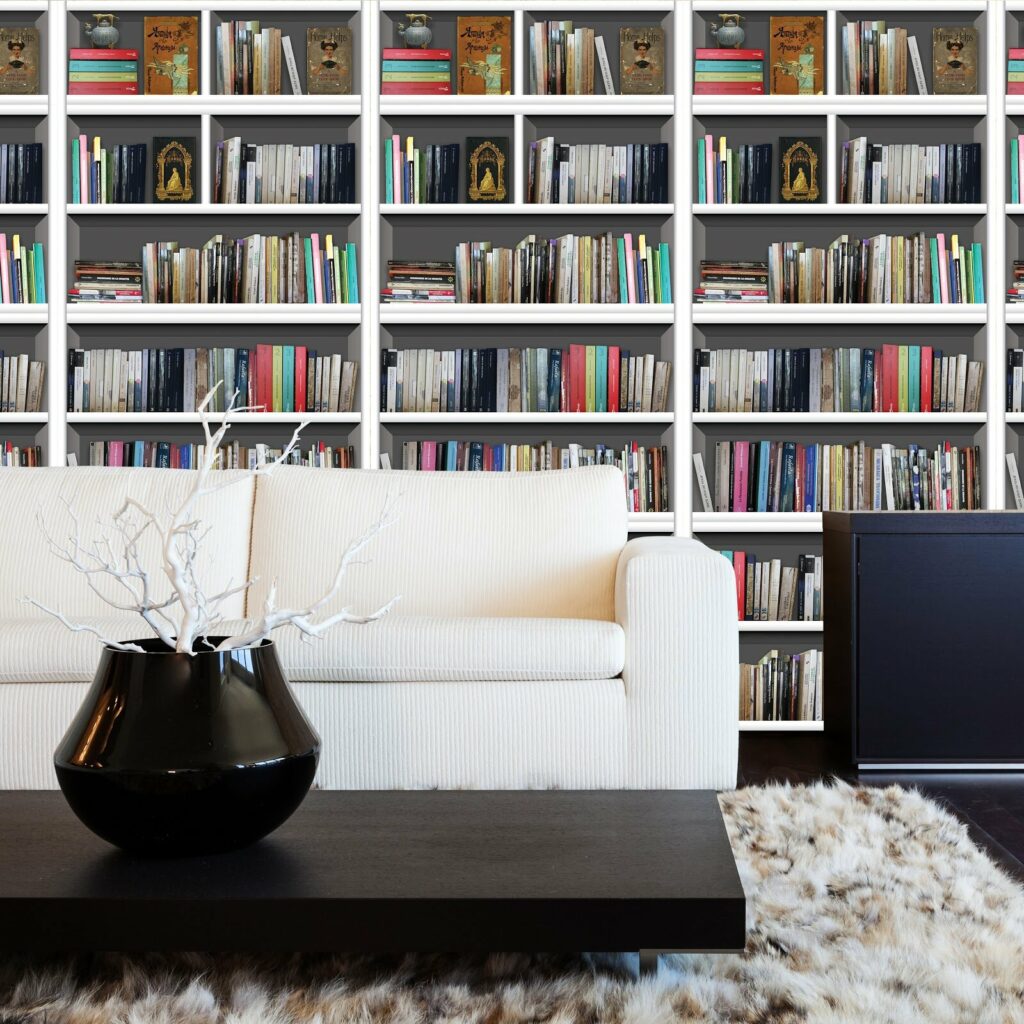 Draw attention to your feature wall and create more storage by wallpaper ideas for living room feature wall, a wall-sized bookcase. You can easily put up shelves that span the length of the wall and add your books and knick-knacks. You can also use it to display artwork or other valuables. If you have a large wall to accentuate, add some vertical panels to break up the shelving. And keep your bookshelf accent wall from looking like a library by adding pops of color behind the shelves.
Related: Wall Shelf Design Ideas
Wood Cladding on the Ceiling
Your accent wall doesn't have to be one of your walls – you can accentuate your ceiling too! Narrow, slat wood panels are perfect for ceilings of any height. You can cover your whole ceiling with wood cladding or pick one spot in the room to emphasize. And if you apply acoustic wall panels to your ceiling, you can even help cut down on noise from upstairs neighbors.
Final Thoughts on Feature Wallpaper
When it comes to feature walls, you're only limited by your imagination. You could stick with traditional wallpaper, or you could go for something fun and different, like a gallery wall or wood wall paneling. If you're starting a new feature wall project, challenge yourself to do something creative and innovative – you might surprise yourself!