Glass Cabinet Ideas – Whether it's your kitchen or living room; upgrading existing cabinets to glass cabinets or creating new glass cabinetry is a great way to bring life to your space.
Whether it's storing huge mess or displaying glassware, you can make use of glass cabinets in the number of ways in your available space.
From creating glass door to installing whole new glass cabinetry, creating custom glass cabinets at home is an easy project that can be done within a few hours.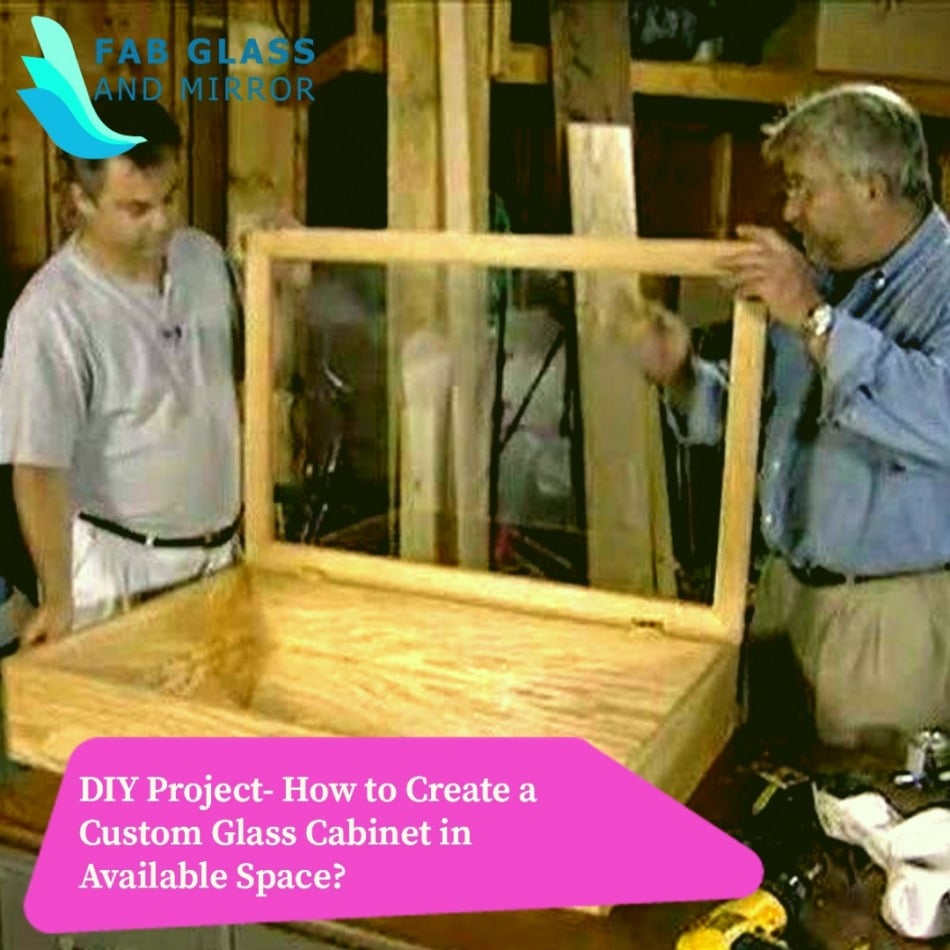 In this article, we'll share some affordable yet creative tips to design glass display cabinets at home with custom glass material.
Choose Glass Sheet Wisely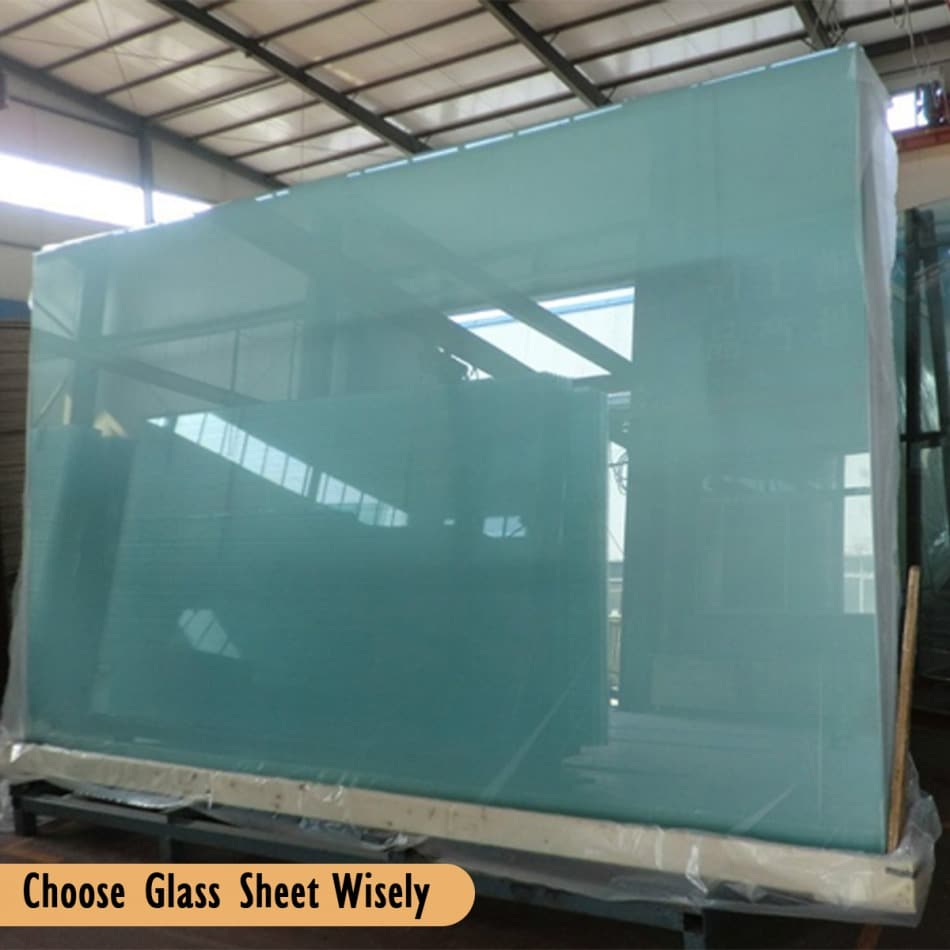 Before starting your DIY cabinet's project, decide its use. Are you creating cabinets to display decors or to store the mess? Is your space small or large?
What is the texture of other appliances in your space? Ask yourself all these questions, then purchase a custom glass sheet from the options below:
Transparent Sheet for Display Decors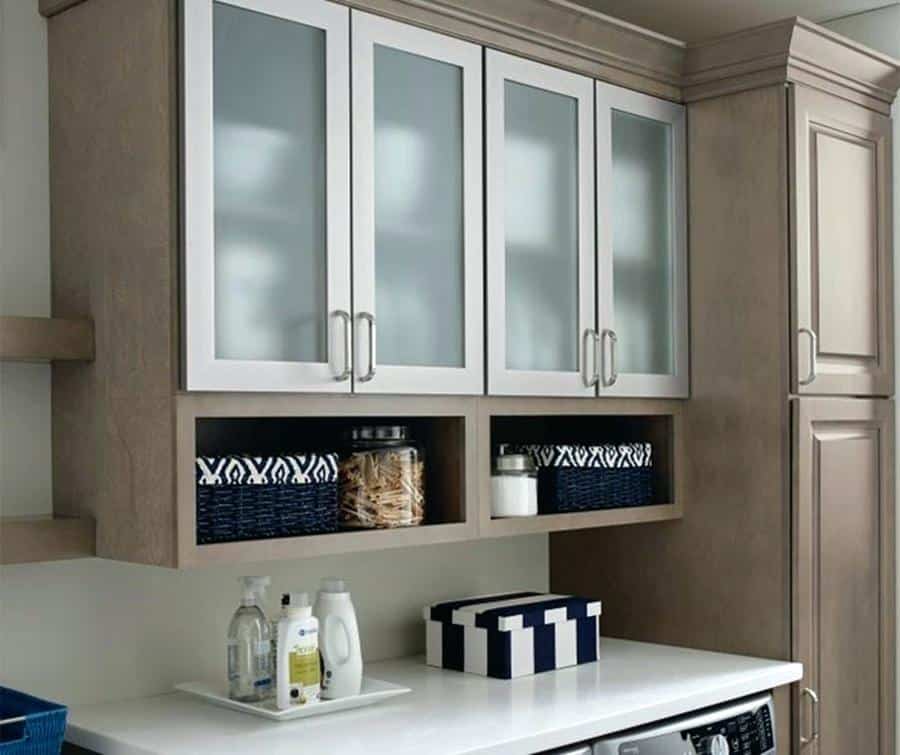 Transparent glass sheet not only looks elegant but also increases the value of your space. When you display charming decors in transparent glass display cabinets, they increase the visuals of your space and make decorative items look even more appealing.
You can install a tempered glass sheet inside the wooden frame to display precious antiques and other charming decors. You can also install a whole new transparent glass cabinetry in your kitchen to store kitchen accessories and glassware.
Installing transparent yet open glass shelves in your bathroom offer openness and allow you to store bathroom accessories. Moreover, you can install a transparent focal floating shelve or corner shelves in your living room to display antiques and other decorative items.
For transparent cabinetry, you can install it without a door or install another sliding glass panel to ensure the safety of accessories placed inside it.
Stained Glass for Visual Appeal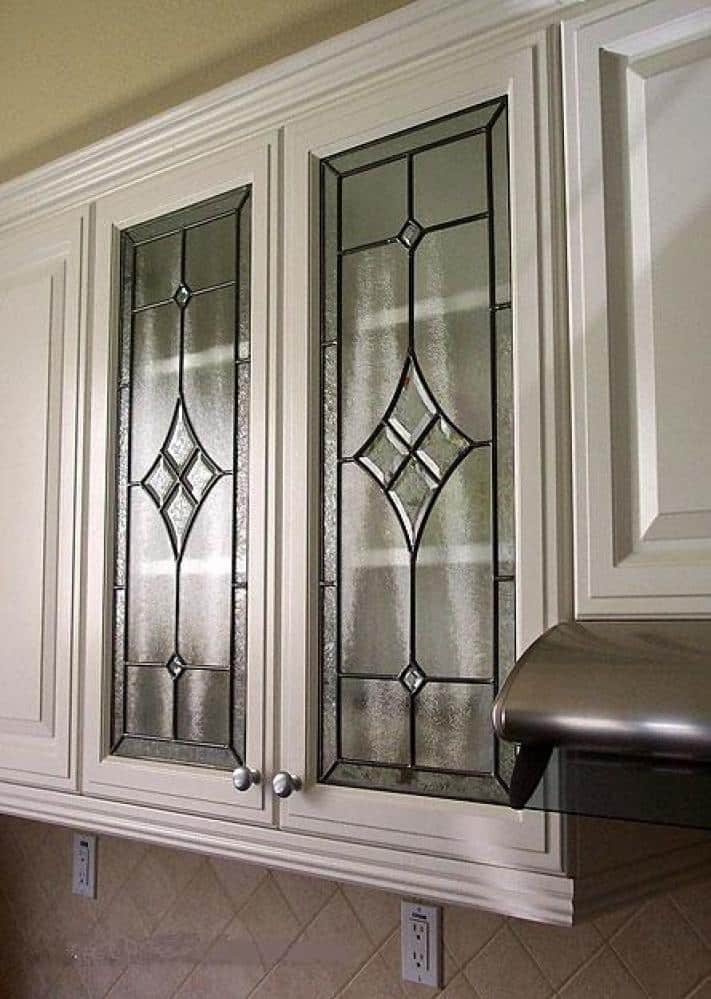 Do you prefer creative and simple touch for your cabinets? Then, the stained-glass sheet is your best pick as it is trendy to create various cabinets' styles for multiple uses. Stained glass is made using the latest techniques with the splashes of attractive colors like green, red, and blue, in different artistic design, making it the best for display cabinets.
You can use it to design style cabinets for your kitchen, bathroom, living room, or any other significant part of your space.
Frosted Glass Panel to Store Accessories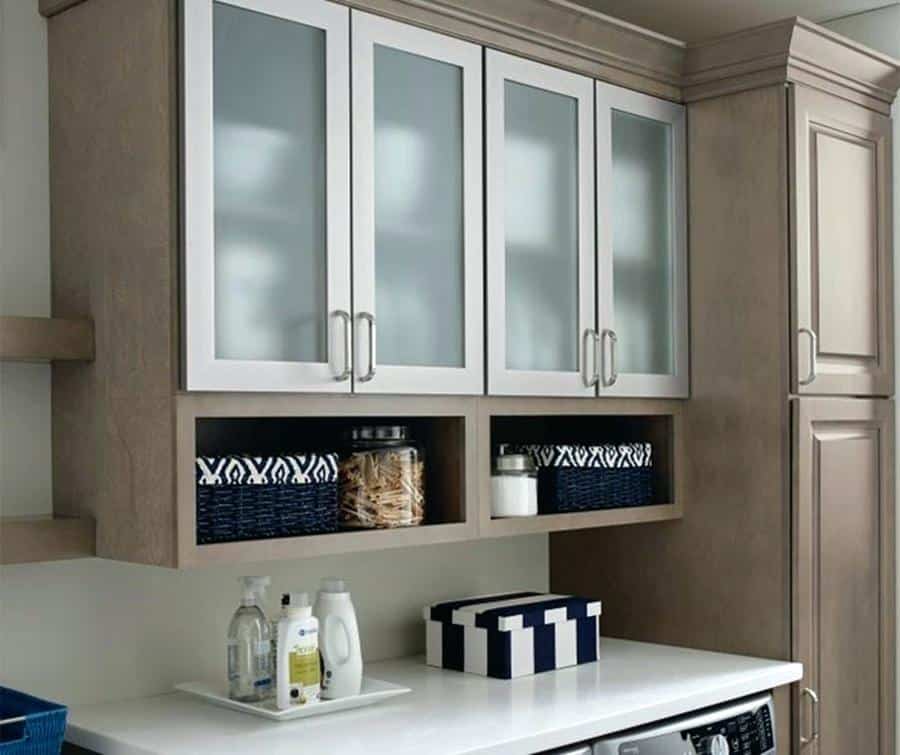 Frosted glass makes a blast when combined with other materials like wood. If you are tight on budget and can't install a wooden door to your glass or wood cabinets, then this type of glass is an ideal pick for you. You can install a sliding panel of frosted glass to your cabinetry.
Frosted glass hides the mess stored inside the cabinets, giving a very small vintage picture of what is stored inside. It features creative designs and art, allowing you to pick one of your choices. If you want to increase the visuals of your space without compromising on the quality, then you can't go wrong with this kind of glass.
Install Glass Cabinets at the Right Place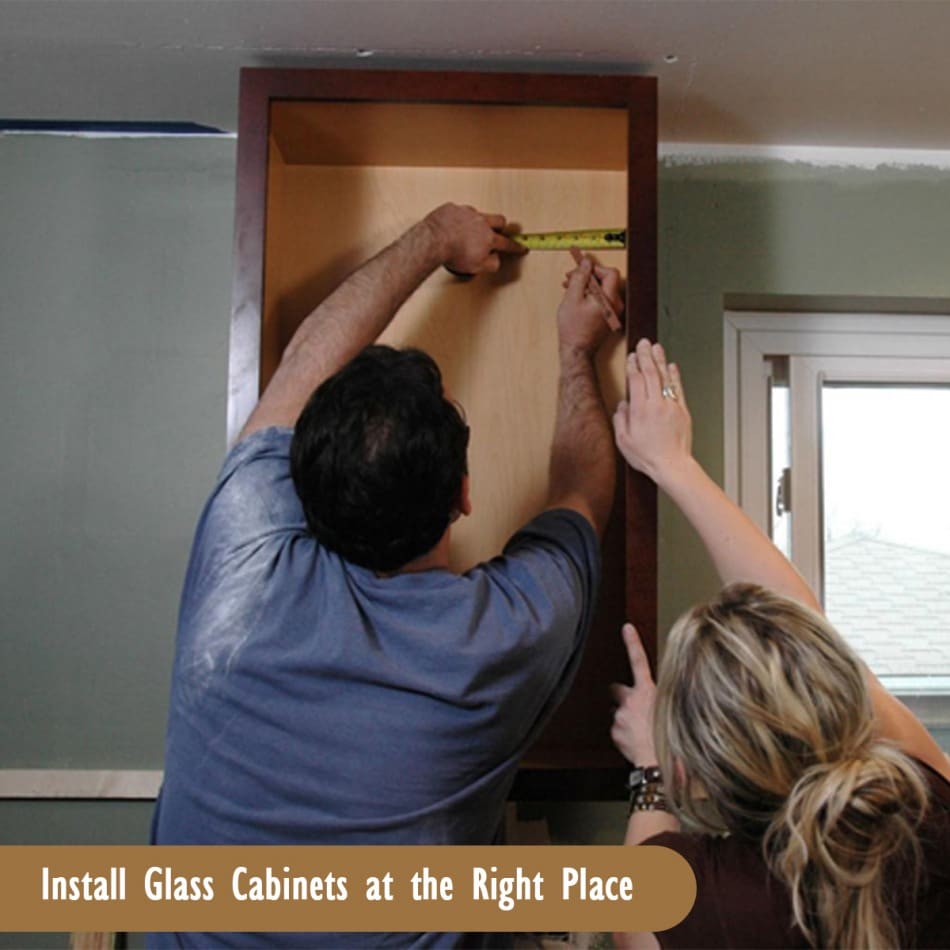 Once you have decided on the glass sheet for cabinets, it's time to decide where to install the cabinets?
As glass cabinets are visually appealing and they bring openness to space, the best practice is to install them on the upper level of the wall. Upper-level cabinets are more visible and accessible, best to display decorative items and have a low risk of damage.
Install Cabinets the Right Way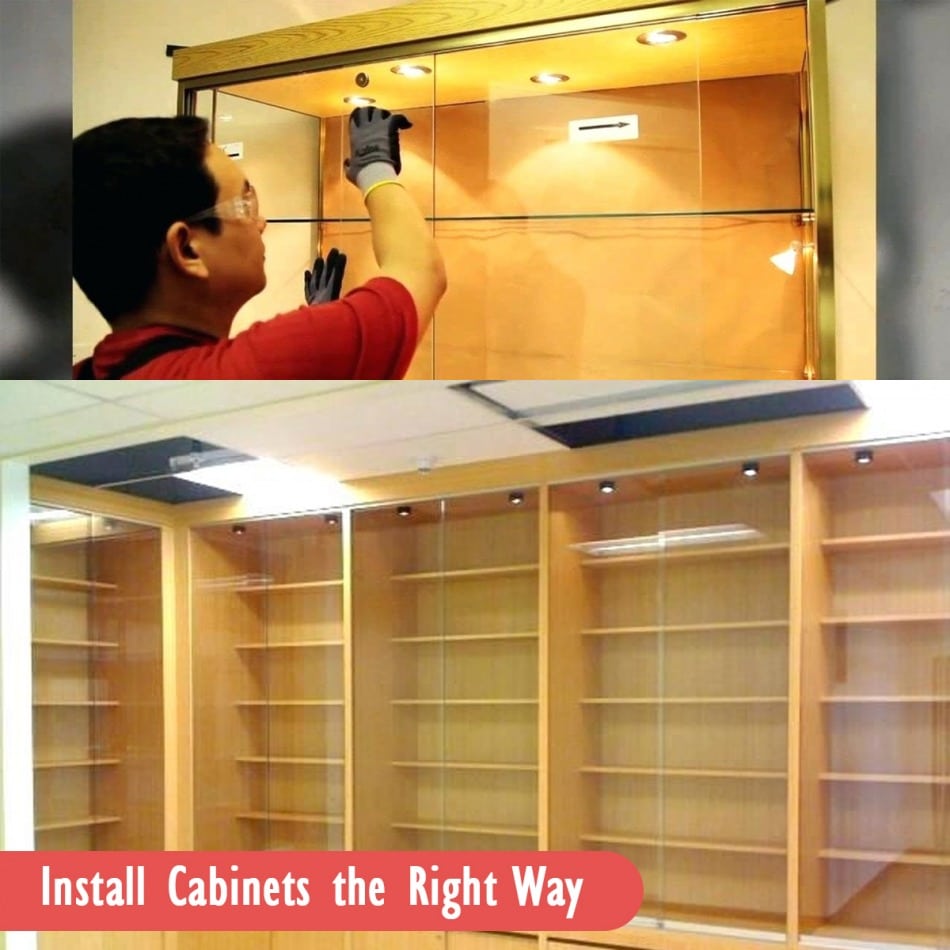 Now that you've gathered all the material and decided on where to install cabinets, doing this project at home is just fun. You can create customized cabinets at your space by following these steps:
Be specific about the size of cabinets you need. If you are fixing it in a wooden frame, cut it to the size of the frame.
If you've not already designed a wooden frame, cut it into the exact size where the glass sheet will fit in.
Use sandpaper to smoothen edges of wooden pieces.
Join the horizontal and vertical pieces together. You can securely fix them with screws.
To make the frame attractive, paint it with a finish of your choice.
Drill the appropriate holes on the wood where you'll fasten screws to fix the glass.
Now, fix the glass sheet on the frame. Safely put the sheet on the frame and fix it tightly.
Installing a Glass Cabinet Door
If you want to install the glass cabinet doors as well, you can use hinges. Drill holes on the frame to position the hinges, then install them. Once hinges are positioned, you can insert another glass panel top and bottom hinges. Position the panel appropriately, then tighten the clamps to secure it. Your custom glass display cabinet is ready!
Pair-up with Lighting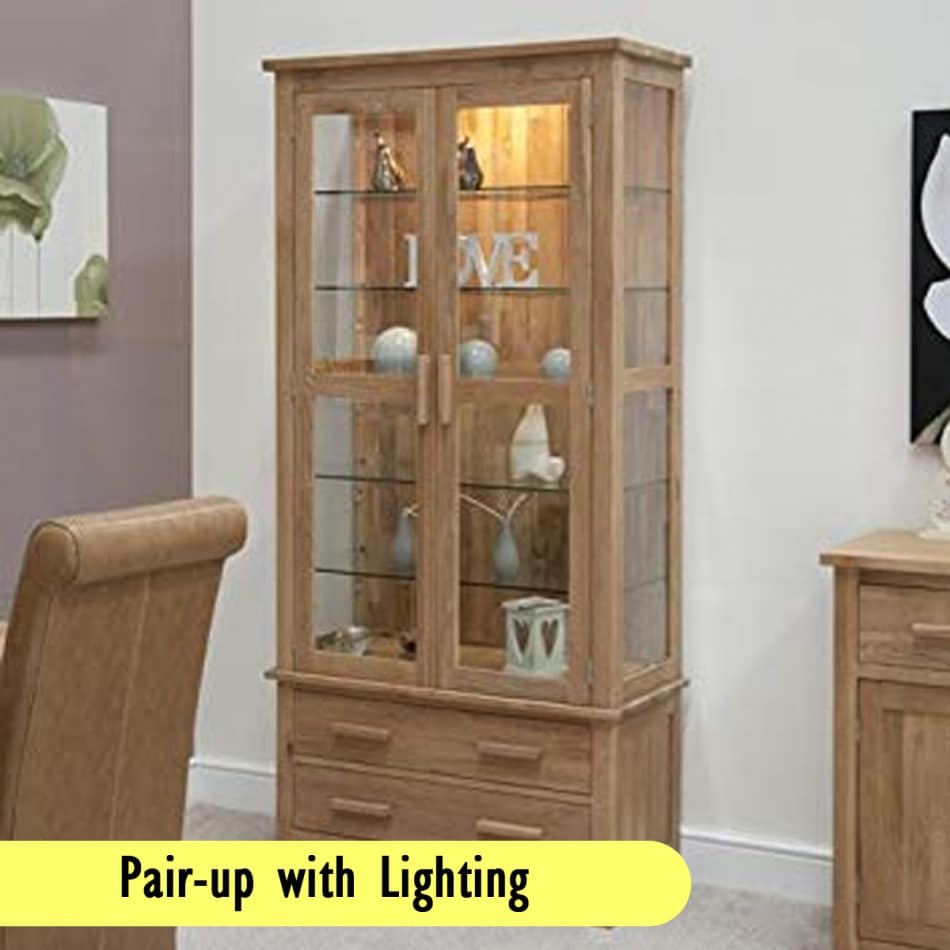 To increase the visual appeal of glass cabinets, you can pair them with lighting. The beauty of illuminated cabinets is that they highlight the decors and other collection inside cabinets, making it look more charming.
You can choose between recessed lights, LED lights, rope lights, and colored lights- depending on the cabinet's style and wall texture.
Related : Kitchen Cabinet Design
Bottom Line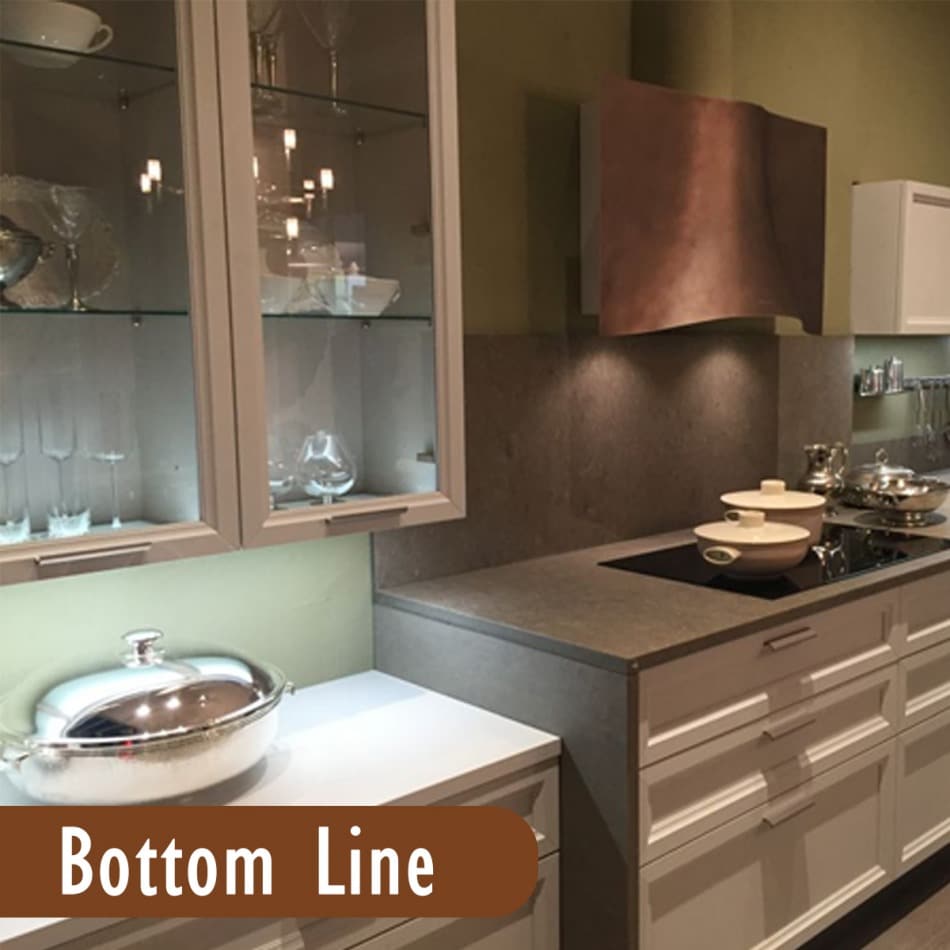 Making a custom glass cabinet at home is an easy and fun project to do with the right understanding of the installation process. To bring your dream space into reality, stay updated with trendy glass sheets and the latest designs in the world of interior.
Transparent glass sheets or Plexiglas is preferred for installation of display cabinets. However, you can also utilize other options like embossed glass, seeded glass, beveled glass, rain glass, and more. Glass cabinets not just save you on a budget but are also a great alternative to expensive wood cabinets.
Get the high-quality custom glass sheet right now and turn your dream space true with customized glass cabinets.