When you invest in a new couch for your living room, you want to find something that fits your style and aesthetic. You'll have to consider the longevity of the couch you choose. This is why so many people purchase leather couches—because they tend to last longer.
Leather couches are a classic and enduring style choice. However, you'll want to know more about how long they last to decide if this is the right investment for your home décor.
How Much Longevity Can You Get from a Leather Couch?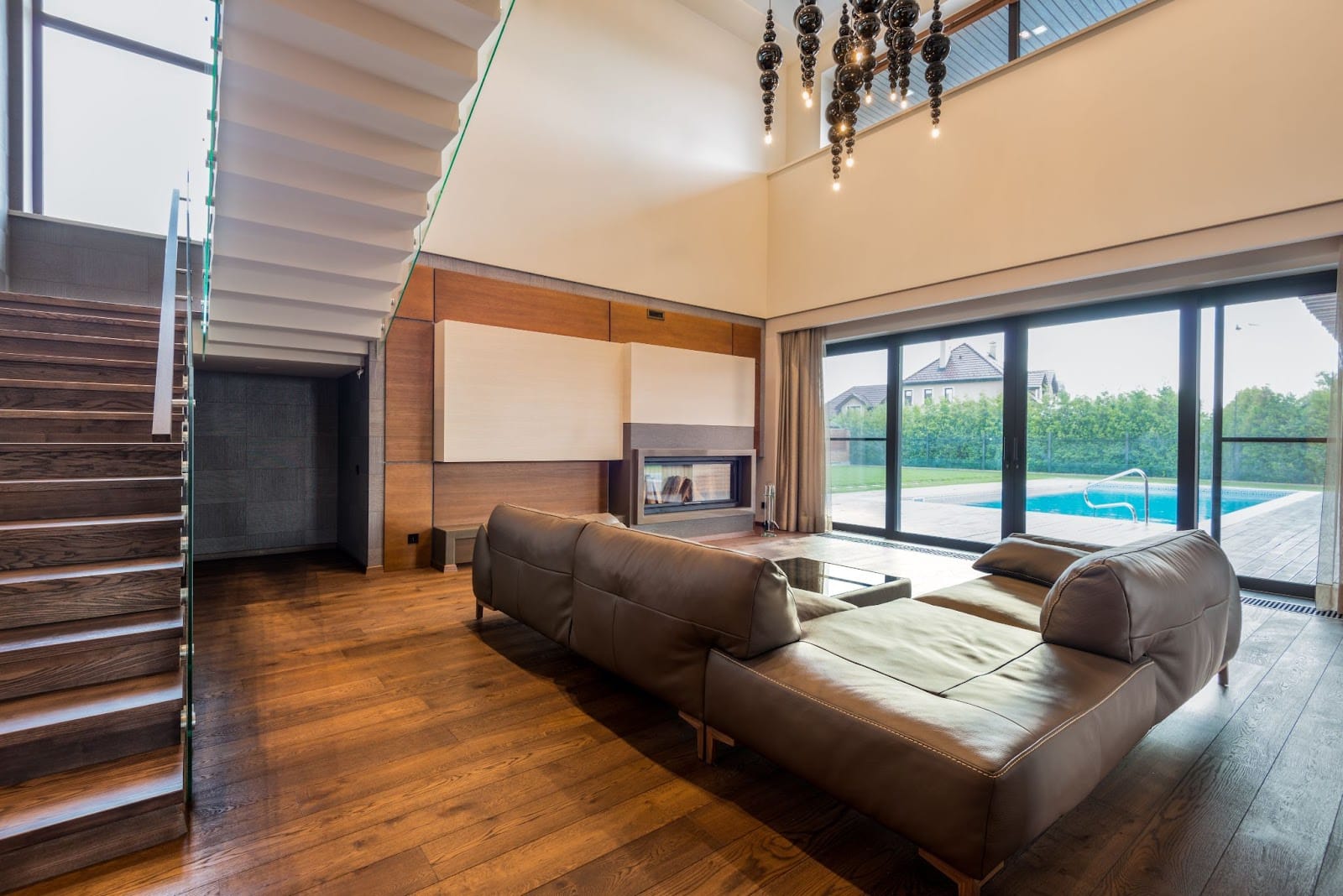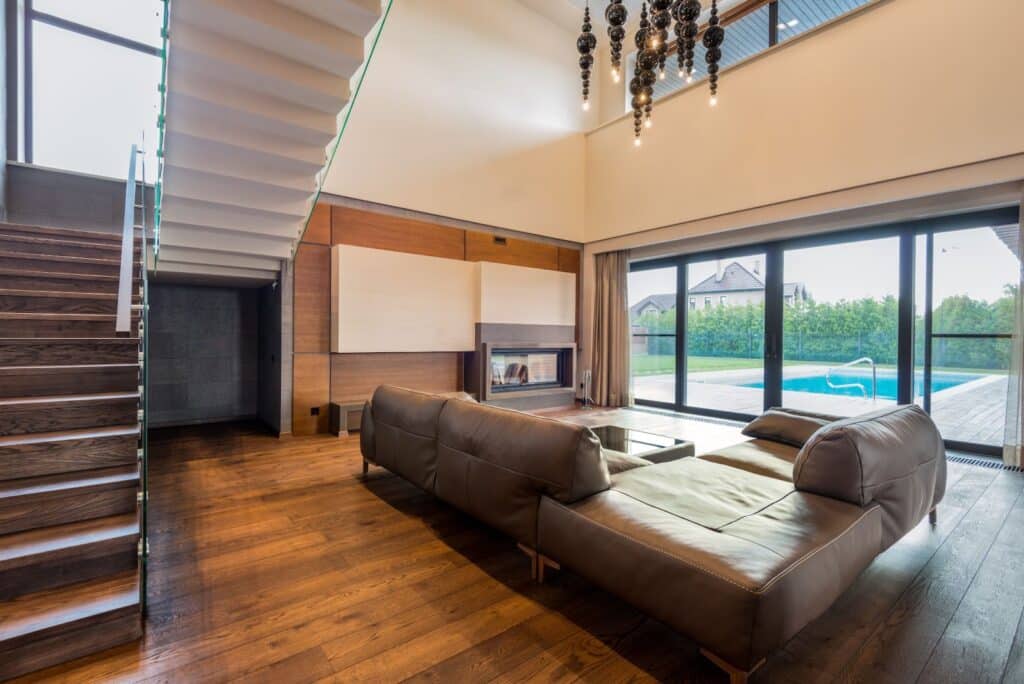 If you choose a leather couch, it could last you 15 to 20 years before you need to replace it. Most fabric couches will need to be replaced in five years. However, the full lifespan of your leather couch will come down to the type of leather used.
Top-of-the-line leathers will endure while faux versions will fall apart about as quickly as fabric options. To find out just how long your leather couch will last, you'll need to consider a few factors.
Leather Quality
When shopping for a leather couch, the quality of the leather you choose will directly impact how long it will last. Full-grain leather is considered the best of the best. It's a durable material and has unique natural markings. It's also the most expensive, but it has excellent longevity.
Without compromising quality, you can also choose top-grain leather, though it is a bit thinner and smoother than full-grain. It also comes at a slightly lower price. You may also consider nubuck leather, which has a suede-like appearance. However, this one does require a bit more maintenance and care.
Split-grain leather is more processed and doesn't stand the test of time. If you see leather furniture at low prices, it's most likely made from split-grain leather or some sort of faux material.
Your Lifestyle
You should also consider your lifestyle at home when choosing a leather couch. If you have children or pets, it's worth it to choose the most durable types of leather. They tend to resist punctures and tears. It may sound counterintuitive, but the more wear and tear your home will get, the more you may want to consider a top-quality leather couch to stand up to that demand.
Maintenance
No matter the type of leather you choose, you're going to need to maintain it properly to make it last for years to come. Read up on what the manufacturer suggests for cleaning and conditioning the leather. When you buy from a leather furniture store, they should also be knowledgeable about the best methods for protecting your investment.
How to Care for Your Leather Couch


Caring for your leather couch will involve being proactive about spills and messes. Attending to them quickly will preserve your furniture.
You'll also want to dust your leather couch weekly with an upholstery brush. You can use a vacuum attachment to make it easier. If you see a stain, you can clean it away by using warm water and mild soap with a microfiber cloth.
Leather is similar to skin in that it needs to be conditioned and moisturized. There are products the leather furniture store will recommend to help you preserve your furniture's beautiful finish and keep it supple.
Additionally, leather furniture is prone to damage when exposed to direct sunlight. In many Florida homes, big windows offer a stunning design element that brings in natural light. Unfortunately, that sunshine can impact the longevity of your leather couch. Window treatments can help you keep your furniture safe from harm.
With proper care, you'll avoid needing to replace your leather couch for a long time. If you already have a leather couch, you may need to replace it if it has visible cracks or peeling. Sagging seats and discolorations are another indication that your leather couch has reached the end of its life.
It may seem expensive initially, but leather couches will last much longer than fabric couches. While it's true that you can buy a fabric couch for fractions of the price of a leather one, when you tally up how much you'll spend replacing that fabric couch, you'll see that leather couches are a far better investment. Plus, you won't have to waste time trying to find yet another fabric couch that you can tolerate with your décor.
Tips for Buying a New Leather Couch
If you're ready to buy a new leather couch for your home, the first thing to do is take measurements of your space. You want to be sure that the couch you choose will fit in the area you plan on placing it. Additionally, measurements for the whole room and photos of your space as it is currently can help you while shopping.
Always choose a leather furniture store when making a leather couch purchase. When a furniture store specializes in leather, the salespeople will all know about every type of leather and how to care for it. They can also give you the pros and cons of each type of leather and help you find the right one for your home.
Look at each leather couch and check the label. The manufacturer will list the type of leather grain and quality of the sofa. A true leather retailer won't have fake leather. But if you go into a retailer that sells all kinds of furniture, you may spot what looks like leather. The tag will tell you everything you need to know about its authenticity.
To that end, you'll also notice that leather has a distinctively rich aroma. You won't find that on a fake. Leather also has small flaws and imperfections that make each couch unique. You can feel the texture when you touch it. But when it's faux, it will be smooth and shiny. Faux leather also smells of plastic—another telltale sign.
In the end, choosing the right leather couch for your home can give you many years of comfort and timeless style in your living room.