Most people have read the book or have at least heard of The Secret Garden, which was written around 1910. It follows the adventures of a rather spoilt little girl who finds out about a hidden garden that belonged to her deceased aunt, Mrs. Craven. This prompts her to have wild adventures away from the stresses of her high-society life.
It's a classic story and prompted many people to try to create their own secret gardens in the years that followed its publication. However, if you're somebody who needs a secluded space away from the stresses of the world, you don't have to be privileged to build your own secret garden, and all you need is a bit of imagination, a good choice of plants, as well as an area in your own garden that can be molded to create a sense of tranquility.
So, with this in mind, this article will guide you through how you can create your own secret garden without spending a fortune.
Choose The Right Spot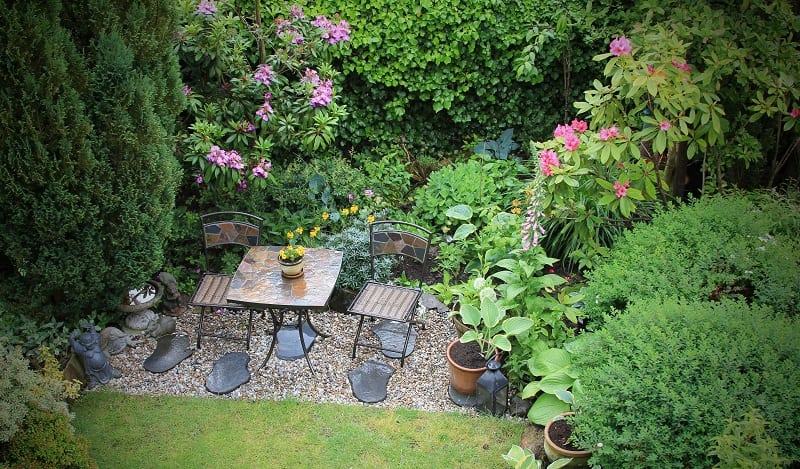 If you have a large enough garden space, you'll be able to find an area of it that's secluded. Ideally, the area will be surrounded by natural elements like trees, hedges, or walls, which will create a sense of being cut off from the rest of the garden, thereby making your secret garden more intimate and private. You should also look at the sunlight and how it hits the area to ensure that the plants that you choose to grow will thrive in the selected spot.
Once you've got the right spot picked out, you'll need to look at the ground, as it's likely you'll want to set up an area for seating in your secret space. It can be worth having stone flooring installed, whether this is tiles or shingles in this area, so you'll have a steady base to put your outdoor furniture on. For some ideas about the best stone flooring for your secret space, head to mystonefloor.com for some inspiration.
Create a Sense Of Mystery With The Entrance
You can further enhance the mystery of the area by adding an inviting entrance or gateway, but this is where a bit of patience will come into play. Many people who have secret gardens will have them cut off from the rest of the space by plants, which may be growing over an archway or wooden gate. Adding a visible entrance that's partially overgrown will create intrigue and also set the stage for visitors to discover the hidden beauty that you've created in the secret space. Again, the gate also enhances the sense of seclusion that you'll want to create with your secret garden.
Look At The Greenery
In the original story of The Secret Garden, the garden is hidden behind a hedge. As such, if you really want to create a sense of isolation from the rest of the exterior space, you'll need to aim to use a variety of trees, plants, and flowers which will enhance the natural beauty of the space as well as allow you to have a sense of privacy.
Many people choose to have blooms like roses, lavender, jasmine, and honeysuckle when they're building the metaphorical wall around their secret garden, primarily because these plants can grow very large and create a very strong natural barrier, as well as attract bees. Jasmine and honeysuckle can even be trained to grow on trellises, which can make the border a lot higher and, again, enhance the privacy of the area. As before, you'll need to make sure that all these plants are receiving an adequate amount of sunlight in order for them to grow properly.
Add Seating
As mentioned before, you'll want to include some comfortable seating in your secret garden. This could be something like a bench, a hammock, or even a small outdoor sofa where you can sit and relax after a long day. If you opt for an outdoor sofa, make sure there's the option to cover it when the weather gets cold and damp, or it'll get moldy!
Use Ornaments With Caution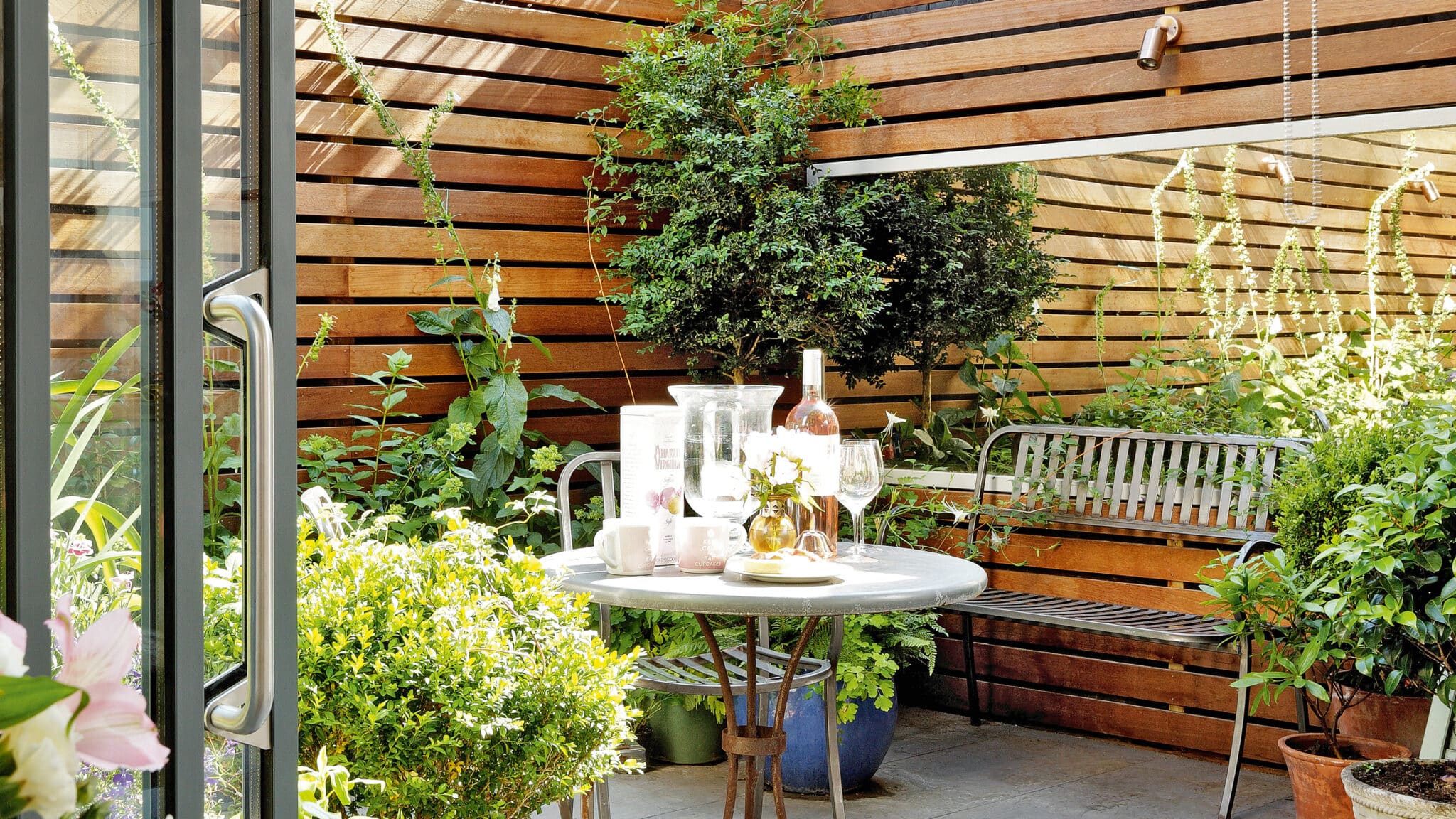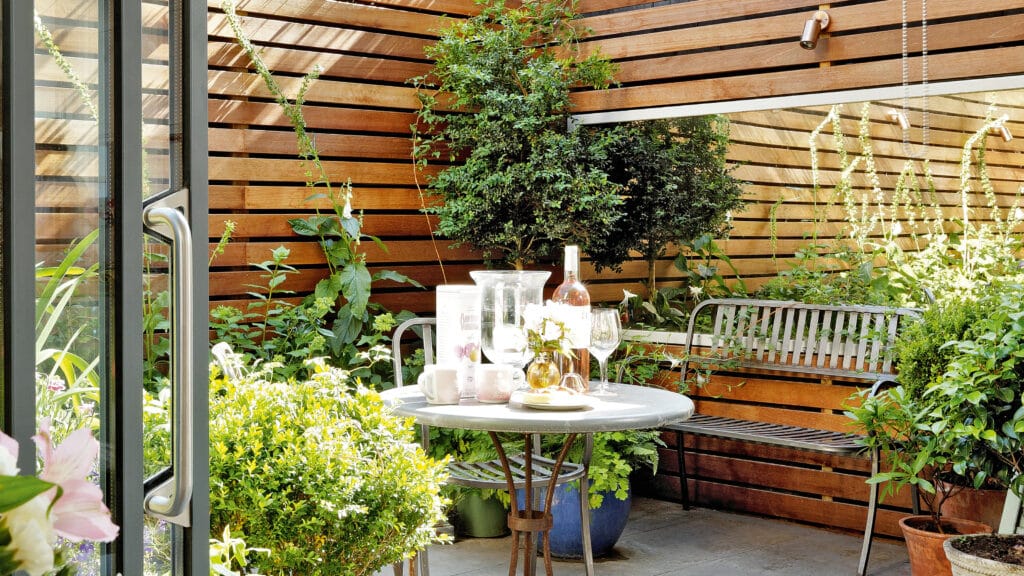 Remember that this is ultimately your space, but for many people, a secret garden isn't an area where there are stone statues. It's an area to reconnect with nature, so the use of ornaments should be minimal. Of course, you can use natural stones but try to keep them limited to a space where they would be found naturally, such as around a pond or in a bog garden.
Speaking of ponds and bog gardens, you can expect your natural space to attract all manner of wildlife, such as bugs, frogs, newts, toads, birds, and bees. So, why not enhance this and add bird feeders and wildflowers to help bring the space to life?