Media Room Ideas – There are many ways for people to relieve stress and escape their busy life. They can go to the beach, climb a mountain, or have a picnic. But, some people don't have enough time to prepare for such activities, so they tend to stay and rest at their home. It's a cheap and safe way to relieve stress.
Staying at home is not a bad idea, especially if you have some entertainment features at homes such as a game console or a Netflix subscription. But, it will be a bad idea if you cannot enjoy the full potential of those features. That's why some people create a media room to enjoy the full potential such as high-resolution graphics, surround sound, and even cozy seating.
The term media room is used to generically define a multipurpose space that contains a large flat-screen television, surround sound speakers, and cozy seats. People use it to watch a big game, movies, and even play games together with their friends and family. It becomes a party central when guests visit.
In this article, we provide some tips and ideas to adopt if you want to have your own media room.
The difference between Media Room and Home Theater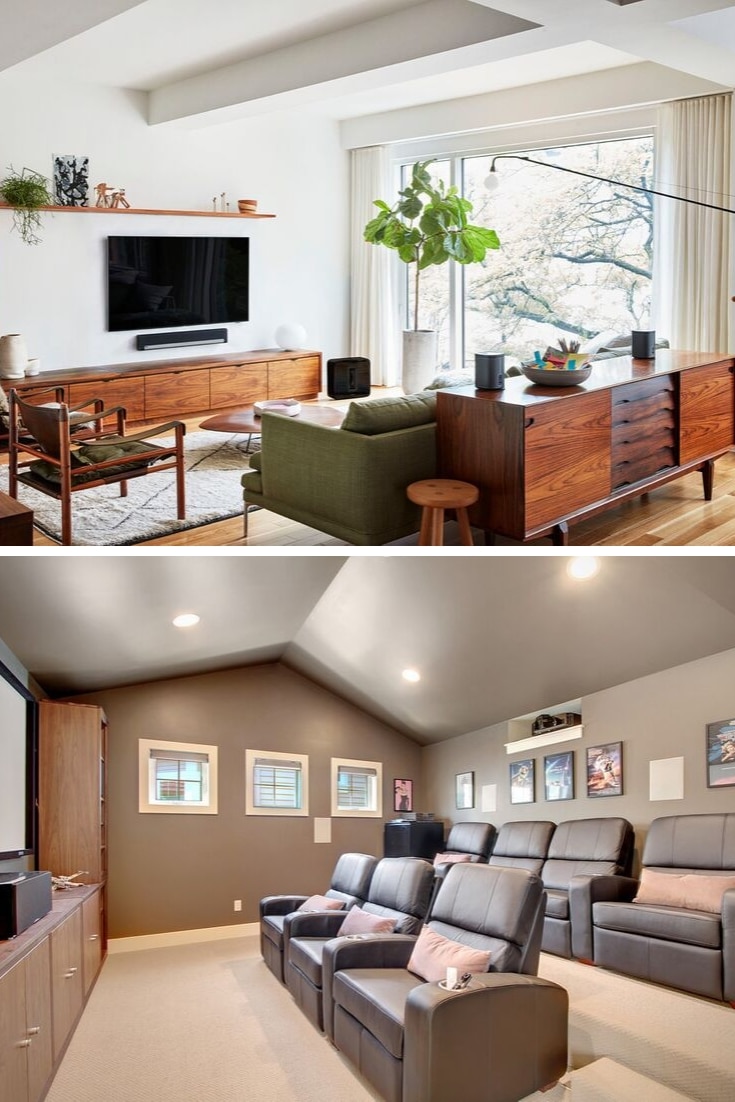 There are two ways to enjoy entertainment at home, create a media room, or a home theater. There are a few differences between them.
A home theater is designed to replicate a cinema experience at home. So, its purpose is solely to watch movies.
Therefore, the lighting, the position of the speakers, and the seating arrangement won't be suitable for other activities.
On the other hand, a media room is more flexible than the home theater. It uses a TV screen instead of a projector to display the media. It allows for more color accuracy and better resolution of the displayed media.
The media room seating arrangement is much more dynamic compared to face-forward home theater seating. It allows more comfort in different activities, such as watching movies or gaming.
A media room is the best choice for people that want to have a space that has many purposes other than watching movies, such as family gatherings, gaming room, or even a small party.
How to make a media room
There are some aspects that need consideration in creating a media room. Simply plugging in a set of cables, connecting some electronic devices, and placing them in the same room does not make a media room. The following points are the essential things to consider before looking at a bunch of entertainment room ideas.
Dynamic seating layout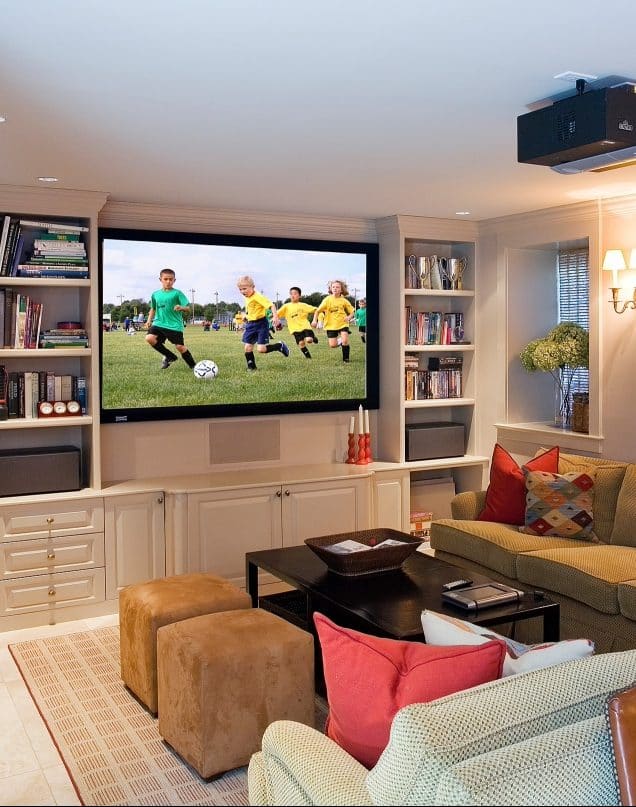 The seating layout in a media room should be easy to arrange because it depends on the current purpose of the room. For example, there should be at least one big sofa for competitive gaming.
Flexible seating also allows people to move their position for a better angle when they are watching a movie together.
Ideal screen size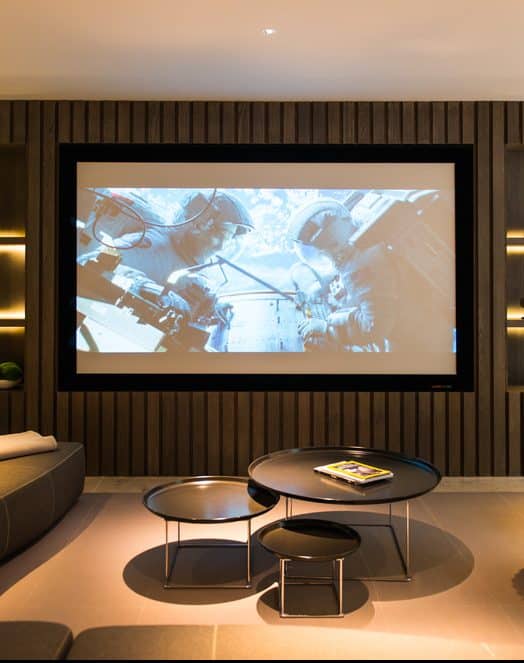 You need to consider having a bigger screen for bigger room size. Try to find the ideal size so that the people at the further distance from the screen can still see the displayed content clearly. Therefore, everyone will have the same amount of fun experience.
Great sound quality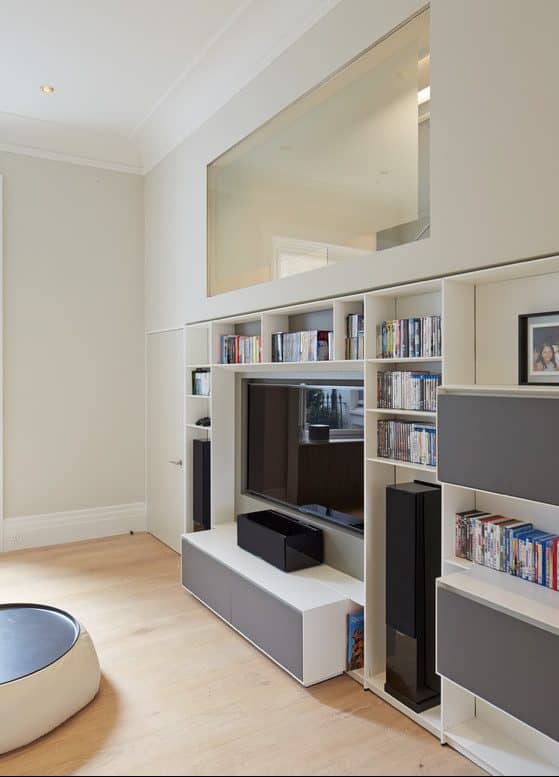 Setting up a surround sound system might be tiresome, but the result is worth the effort. It will intensify your viewing experience. A 5-to-1 sound system is actually enough, but if you have more budget, a 7-to-1 is worth considering.
Sound-absorbing materials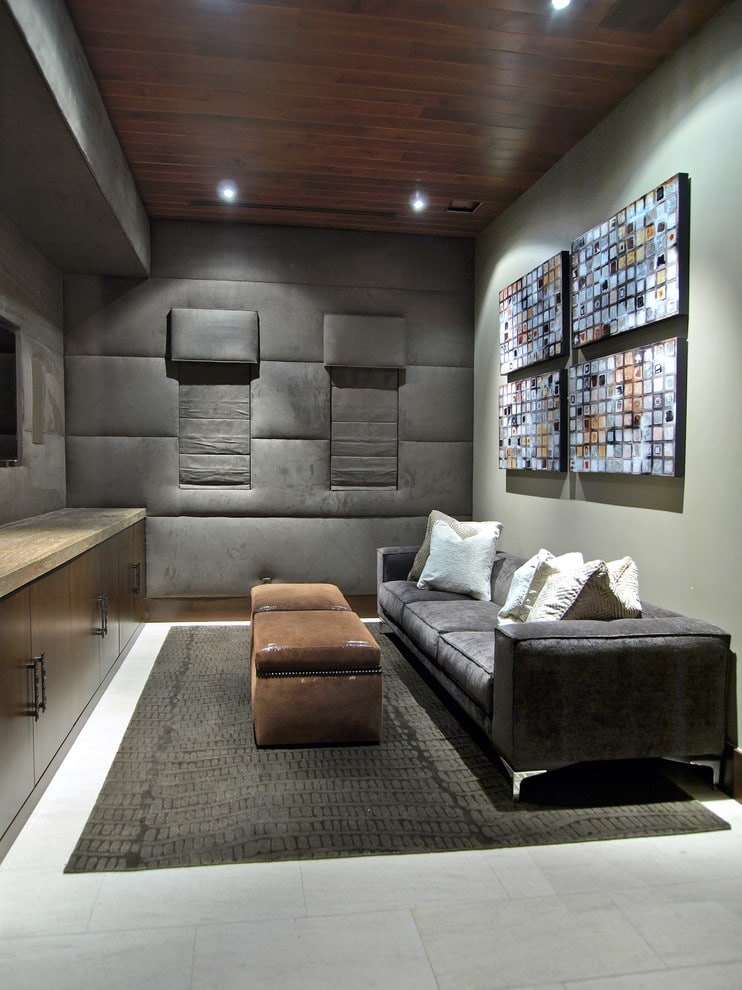 Having a media room with great surround sound might need an extra care. The loud sound from the room can disturb the other rooms or even the other house.
Fluffy sofas, drapery, and carpeting can help dampen the sound. Moreover, you can apply sound absorbing panels to the room walls to prevent the sound from leaking outside the room.
A broad selection of contents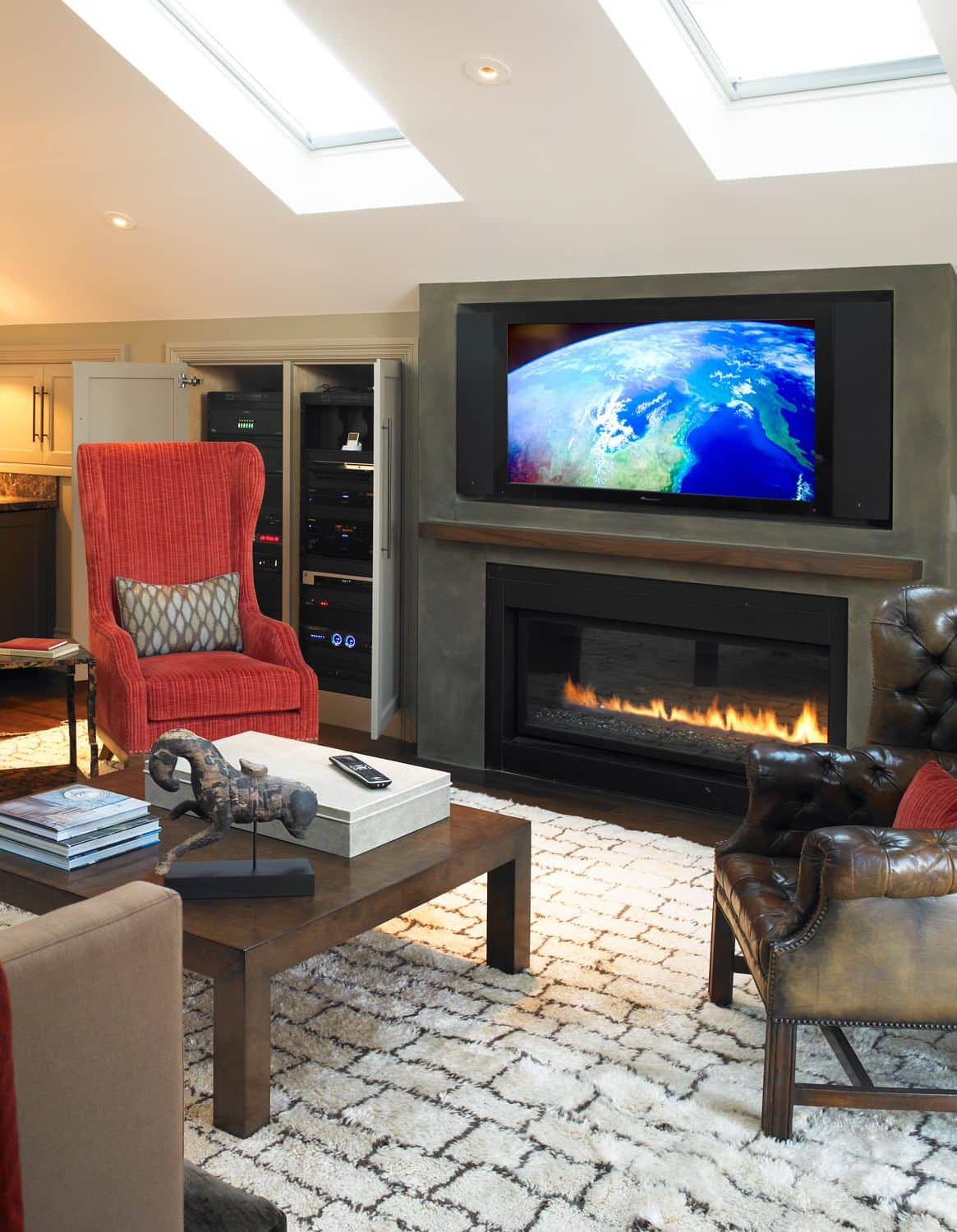 Using entertainment services such as Netflix, Hulu, or Amazon Prime can make the media room much more convenient. You don't need to create extra space for your DVD or Blu-ray collections anymore in your online media room. All you need is an internet connection, and you can watch any movies or tv series that you want.
Game device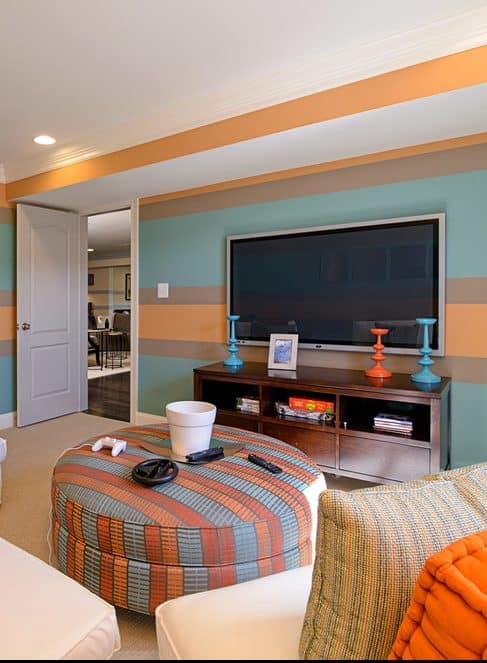 For video game enthusiast, adding a high-end computer or game consoles inside a media room is crucial. While the computer offers a high-resolution and extensive selection of games, game consoles might offer more co-op games and more enjoyable to play in the media room's couch because of the controllers.
Choose the one that satisfies your preferences. Although having both of them is also not a bad idea.
Related : Video Game Room Ideas
Media room design ideas
Once you understand the basics on how to make a media room, now you need some ideas to adopt. We have collected some home media room ideas for you to select.
Open concept media room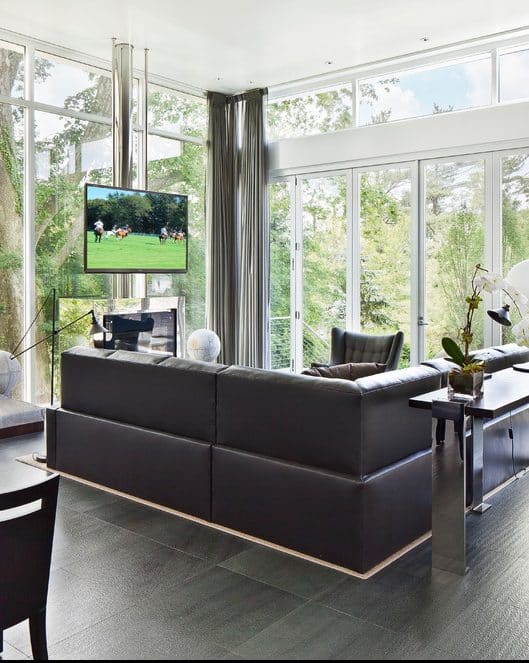 This media room design combines modern with a natural vibe. The big windows add a refreshing vibe, especially if there is a beautiful environment around the house.
Other than that, having no walls to separate the media room and the other rooms make the room feels wide. Moreover, this design allows the room to fit a lot more people to join the party.
Cozy media room
A media room can also be used to have a good time for a couple. Sometimes a quiet time, watching a movie, or reading books together is all they need.
The big windows at the side of the room freshen the room with warm light in the morning and beautiful stars in the evening. This media room design is the perfect choice for a small family or a newly-married couple.
Theatrical media room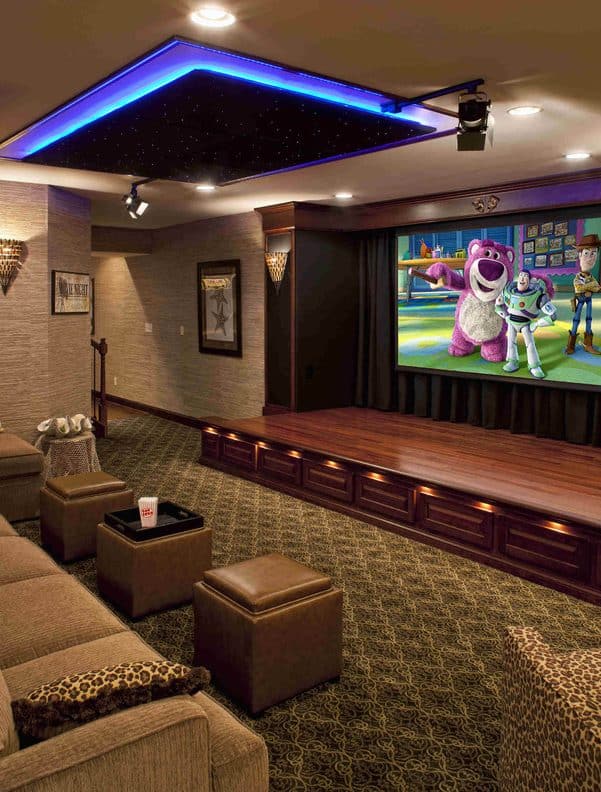 This is the best choice for people that want to create a home theater vibe without sacrificing all the fancy features that a media room has. People can use the small stage feature for many things, such as a small singing contest, an open mic, or even a presentation. Moreover, the couch material and the carpeting will help a lot in sound absorbing.
Contemporary media room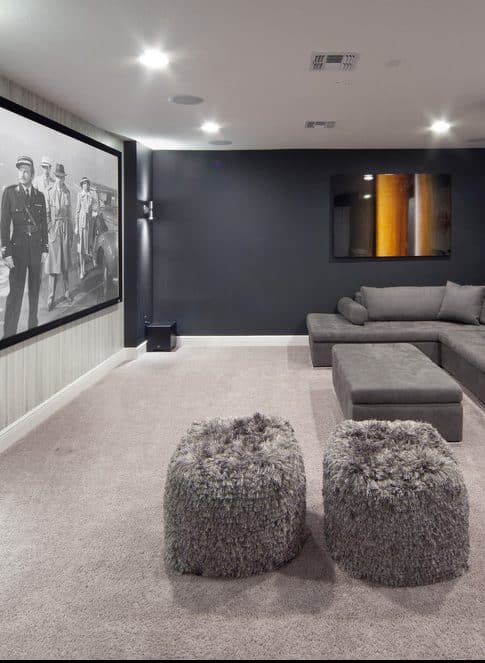 This design blends well with the modern environment. The combination of grey, black, and white makes the room look luxurious. Using the same material for the sofa and the table also completes the contemporary design. Lastly, the room can use some abstract paintings on the wall to enhance the aesthetics.
Classy Media Room
Some people love the classic vibe like the ones we found in Victorian England, the Italian Renaissance, and so on. This might be the perfect pair for such a design.
The dark brown color accentuates the elegance of the room. Adding beautiful ornaments to the room is also a great idea.
Futuristic Media Room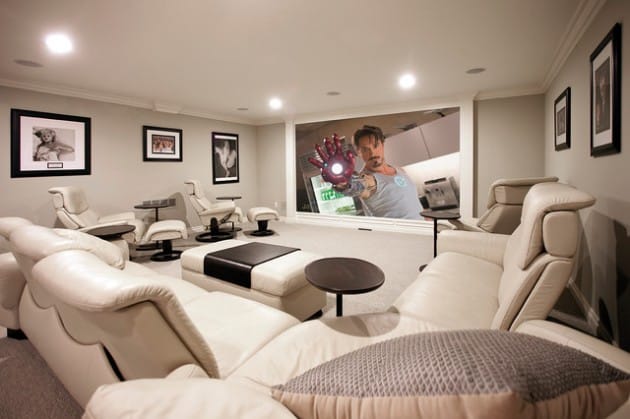 Using white in a modern style room could emphasize the futuristic vibe. In this media room design, white is the main attraction. Including the contrasting color such as black finishes the look.
Glowing basement media room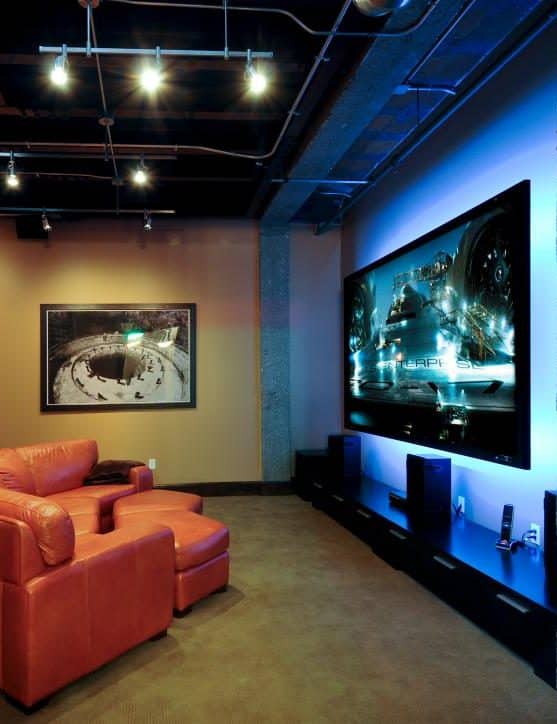 People rarely use their basement for purposes other than a place to store their unused stuff. This design can inspire people to use their basement for a better purpose. Moreover, having media room below the house can also lessen the risk of disturbing other people outside the room.
Home bar idea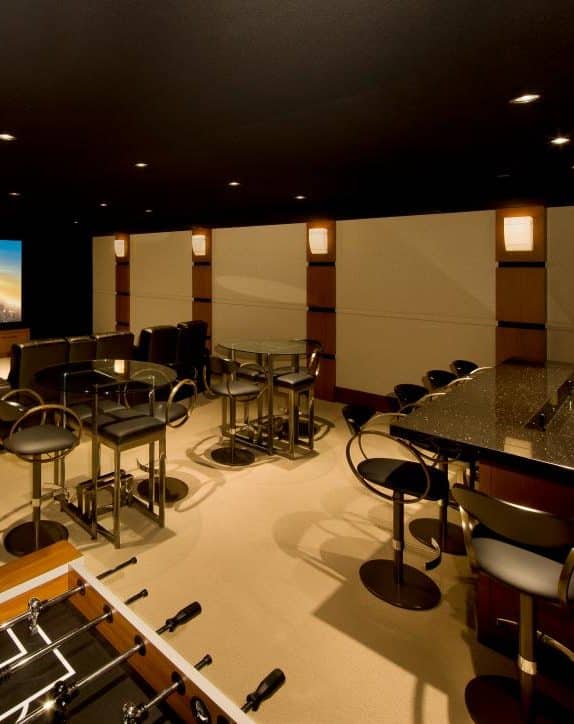 Having a party in the usual media room layout might be difficult because most of them have seats that are focused on the screen. This media room layout, however, built to hold a party better. Having spread seats and chairs make the people move more freely to grab a drink or talk with other people.
Small media room ideas
Media rooms usually need a big space, but that doesn't mean you can't use a small room to create one. These are some ideas for a small room.
Concise family room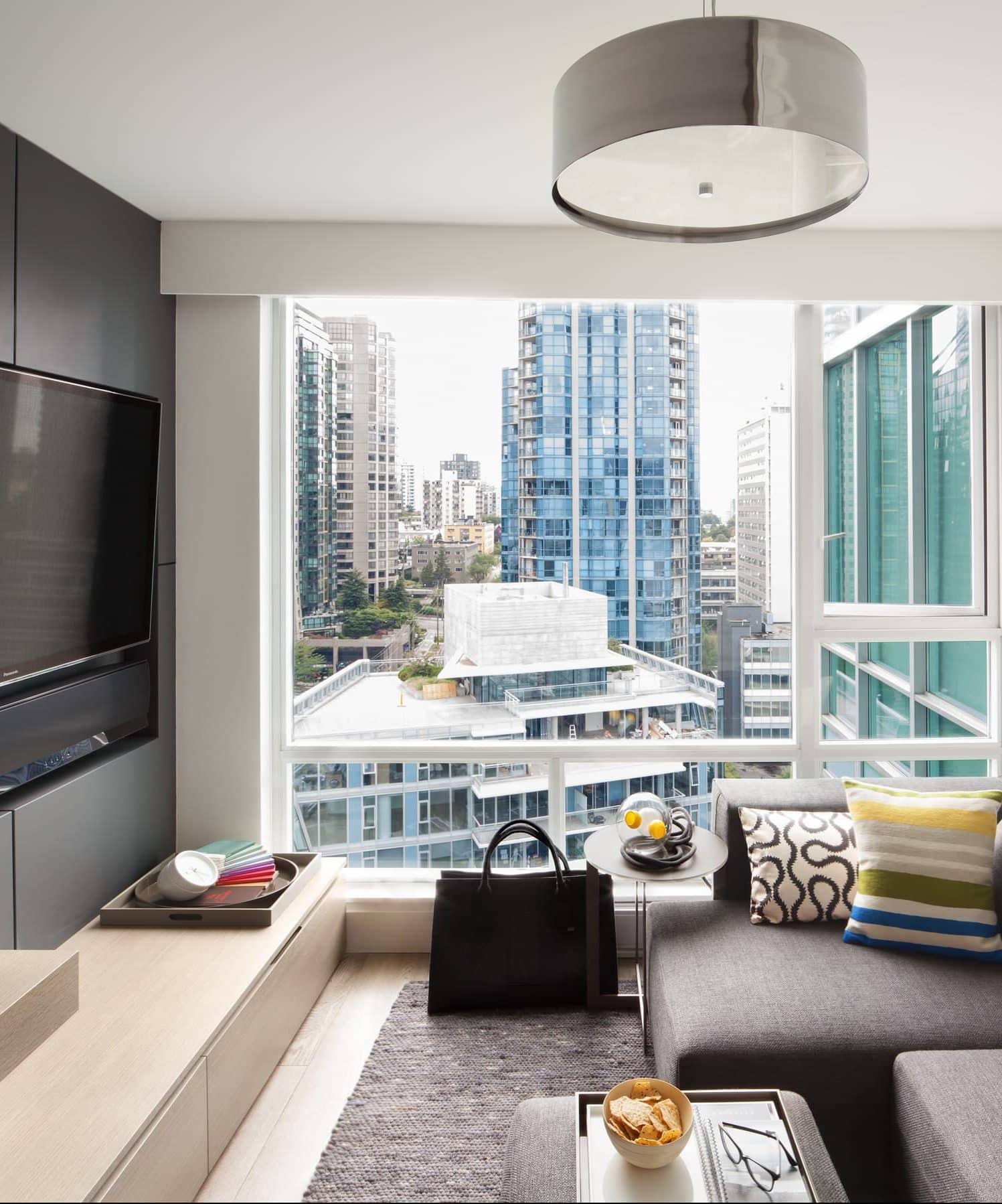 To pull off this type of media room design, you don't need a big house. A medium size apartment is already enough to build a tiny media room. The minimum use of color in the room makes the room look modern yet still simple and cozy.
Eclectic media room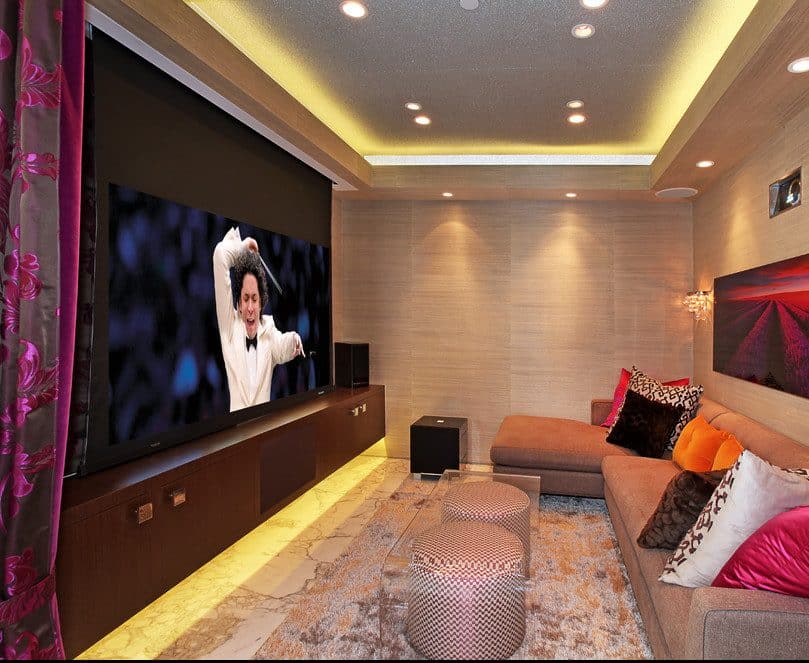 The use of so many warm colors in the room makes this room a perfect pair for eclectic style house. Throwing pillows into the room makes the room more comfortable. Besides, it will be useful when a horror movie is playing.
Work and play combo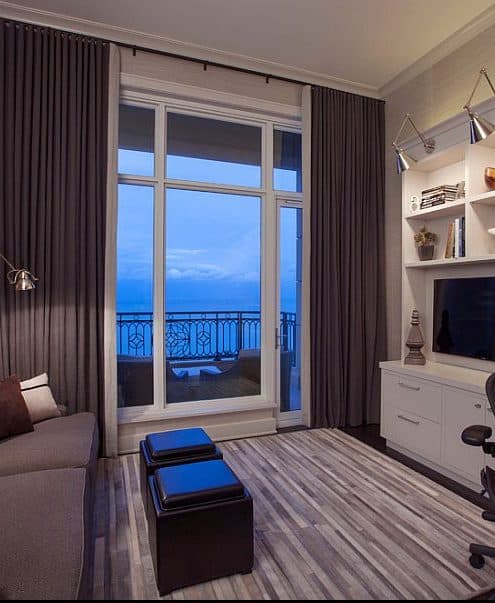 Combining two contrasting activities such as work and leisure is not a bad idea, especially if saving space is the priority. Sometimes people who are working at home need a little bit of entertainment after they finished their work.
All they need is moving a few inches from their desk and turn on the TV. It refreshes their minds.
Media room ideas on a budget
Having a media room doesn't always mean that you need a lot of money to spend on all the electronics, furniture, and the decorations needed. The only important thing is that the people in the room would feel comfortable and be able to have a good time whenever they are inside. Here are some inspirations for you.
Retro media room
This media room is perfect for people who love the nostalgic vibe from retro designs. Having wooden furniture and a basic dark colored sofa is enough to build a cozy media room that accentuates the vibe.
Transitional media room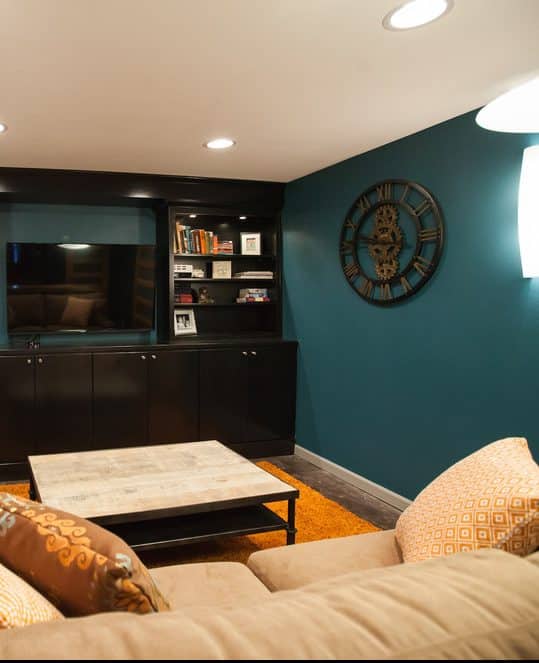 This straightforward design is beautiful in its own way. The mix of black colored cabinets and greenish wall makes the room look trendy. Moreover, people can use the cabinets to store their DVDs and books.
Family media room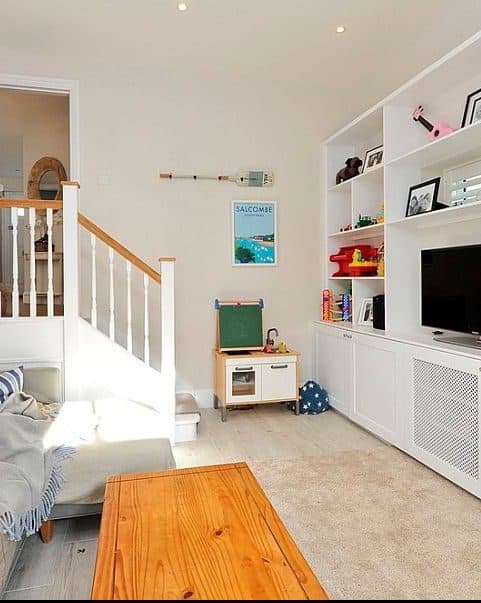 This is another example of combining two different activities in one room. This room can serve as a media room, and also a playroom for kids.
The white color of the room will mix well with bright colored toys. Moreover, kids can also watch movies with their families and have a good time.
Media room decor ideas
Once you understand how to make a media room and have decided on the style that you want to implement, this is the last step. Applying some decoration might not be crucial, but it can elevate your media room to the next level. These are our tips for you.
Utilize a frame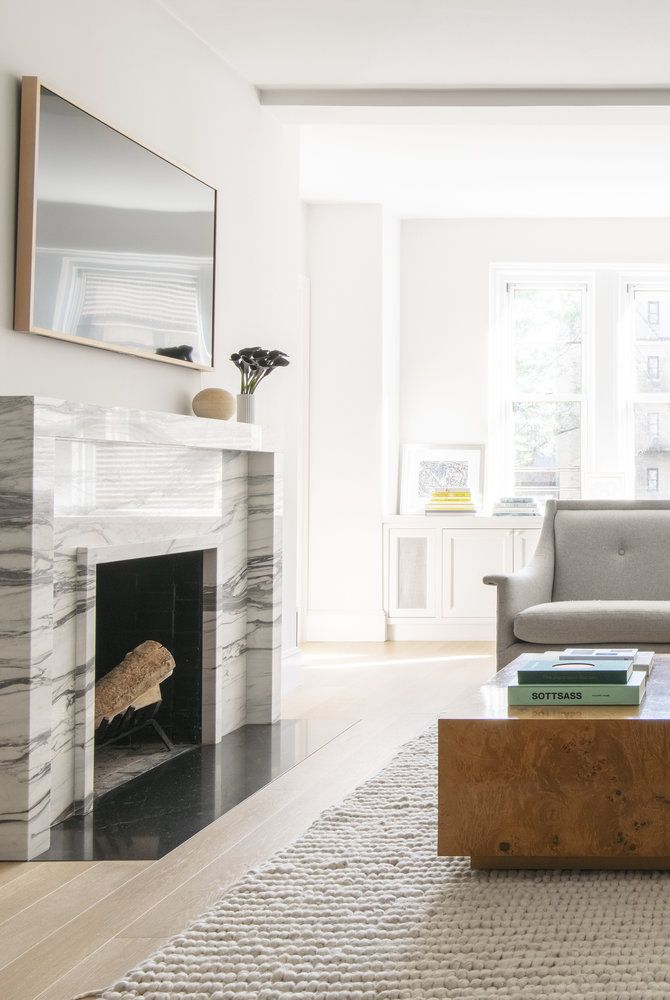 You may have an unused frame in your house. Instead of tucking it away, you can apply the frame on your TV to make it more refined and contemporary.
Make sure it's comfortable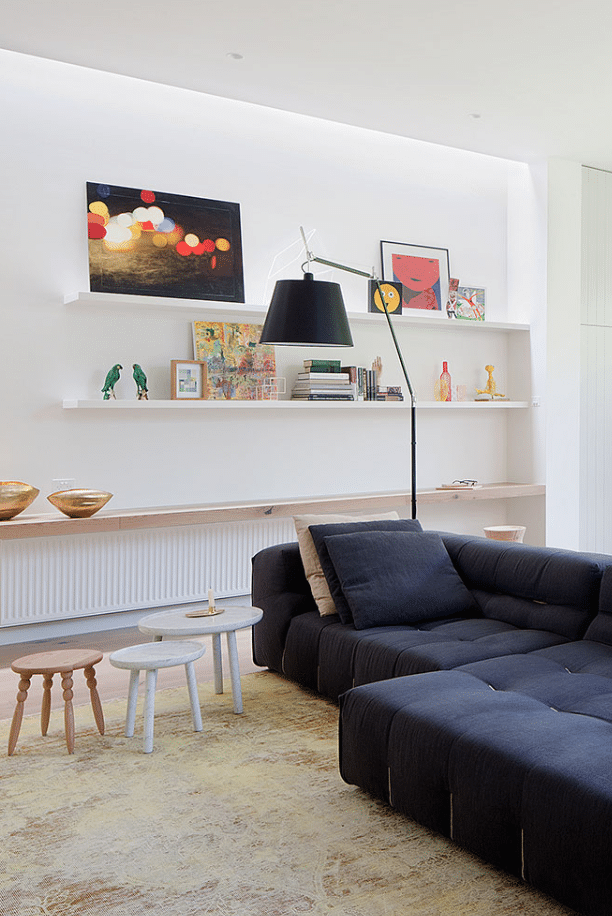 Design and vibe are important, but the most important thing about a media room is its comfort. Without comfort, you drive the fun away. Hence, a low-to-the-ground sofa is perfect, especially if you love to binge-watch a TV series.
Divide things up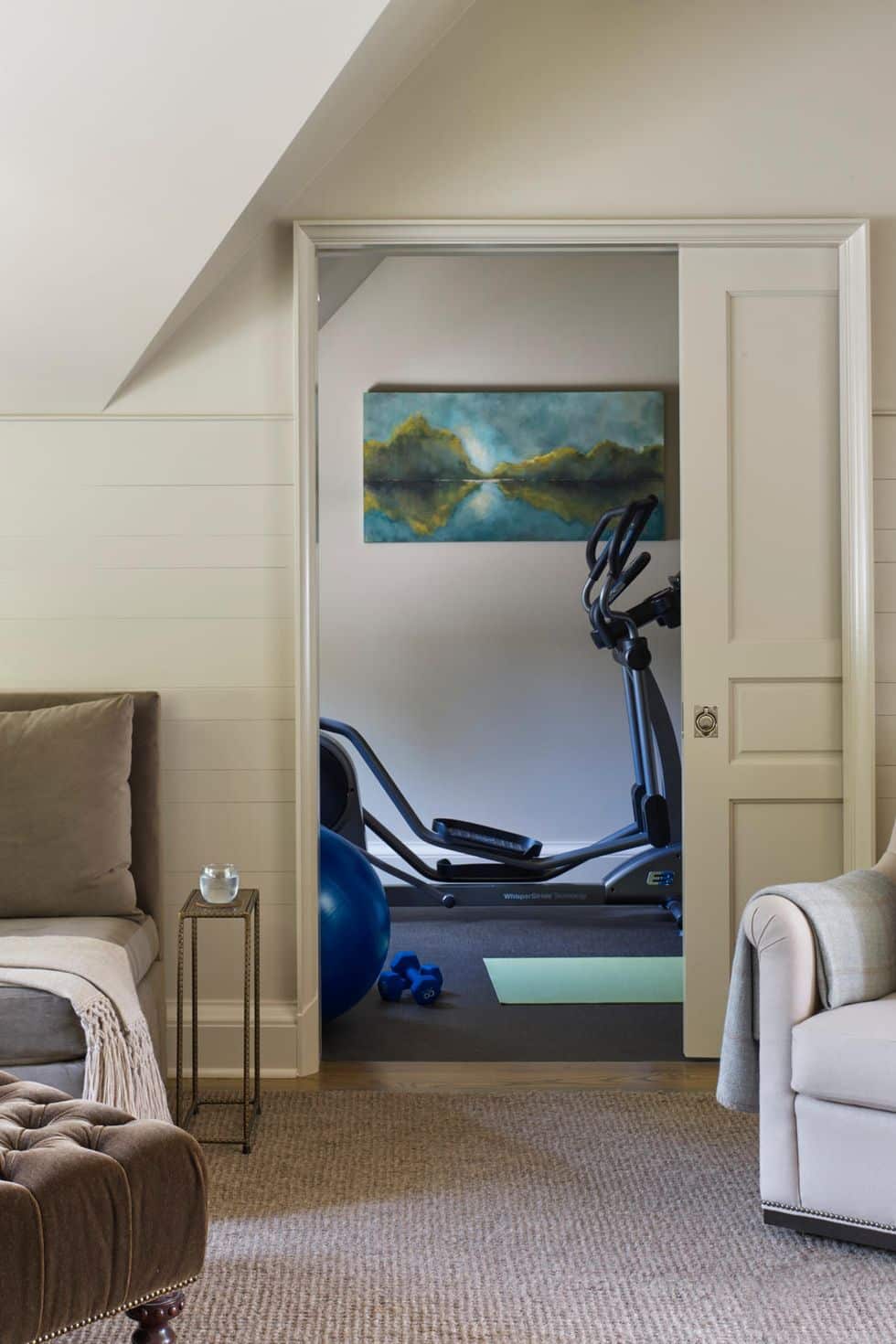 Even though we shared a combination of a media room and a home office in the earlier part of this article, breaking things up is also worth considering. Separating different section of the room will make the media room feel special.
Add pillows on a sectional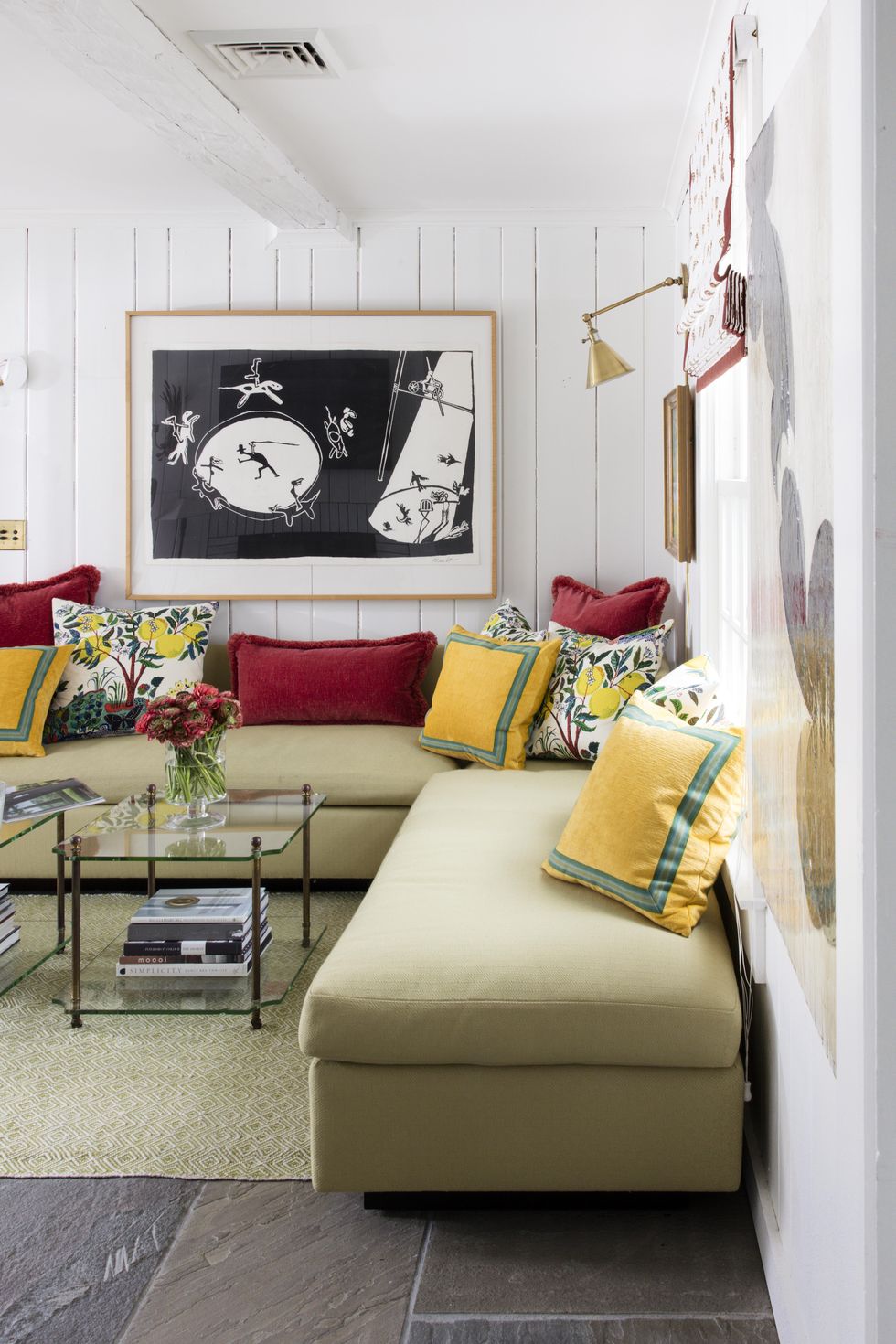 Using a sectional instead of a basic sofa can make the room feel wider than it is. Moreover, it can fit more people. Since leaning on walls can be less comfortable, you can add pillows on it for people to use.
Display your music collection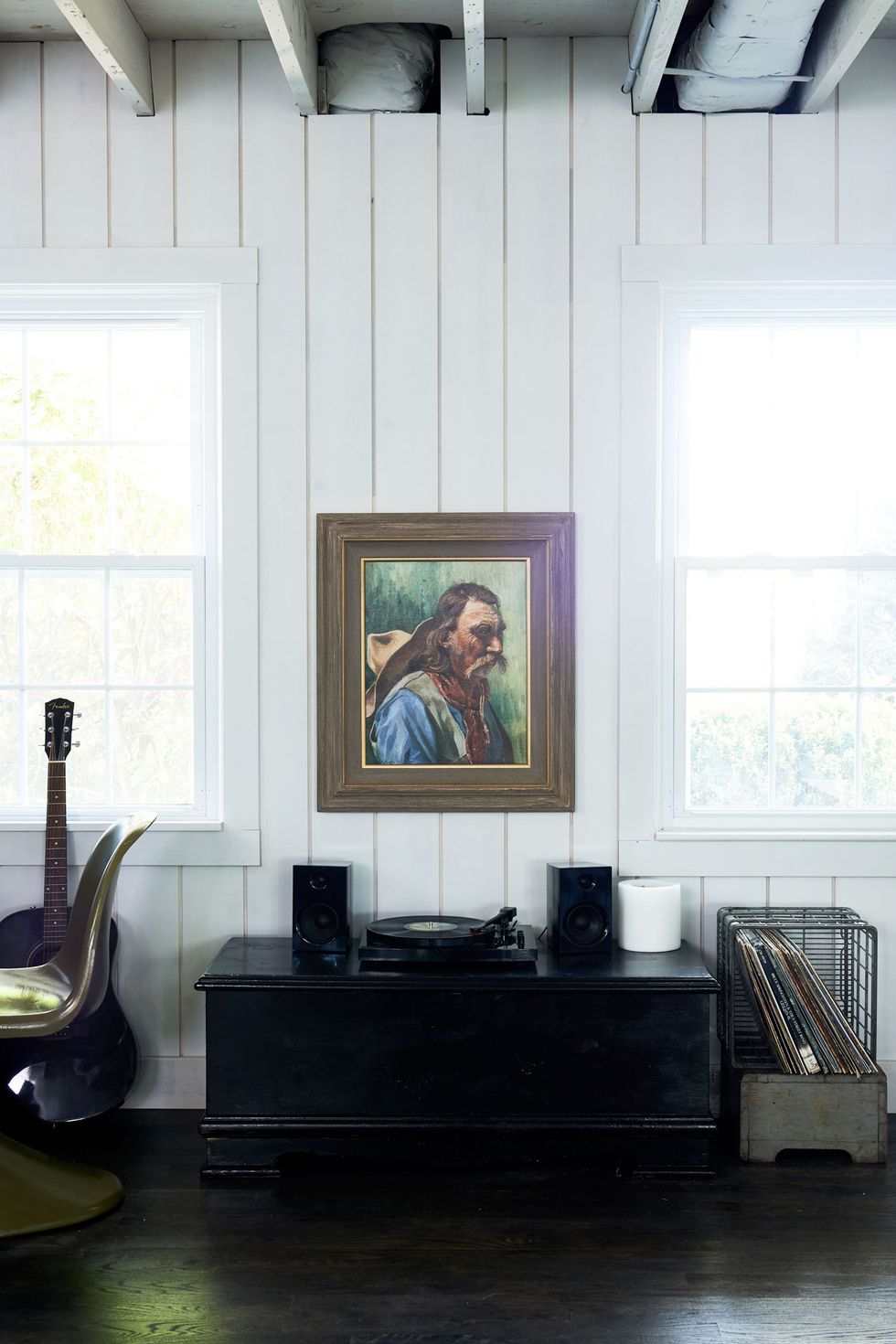 If you're a musician or simply a person who loves music, you can display the albums and the instrument that you love in the room. You can put the albums in a storage box, and lean the instrument against the wall.
Expand surface room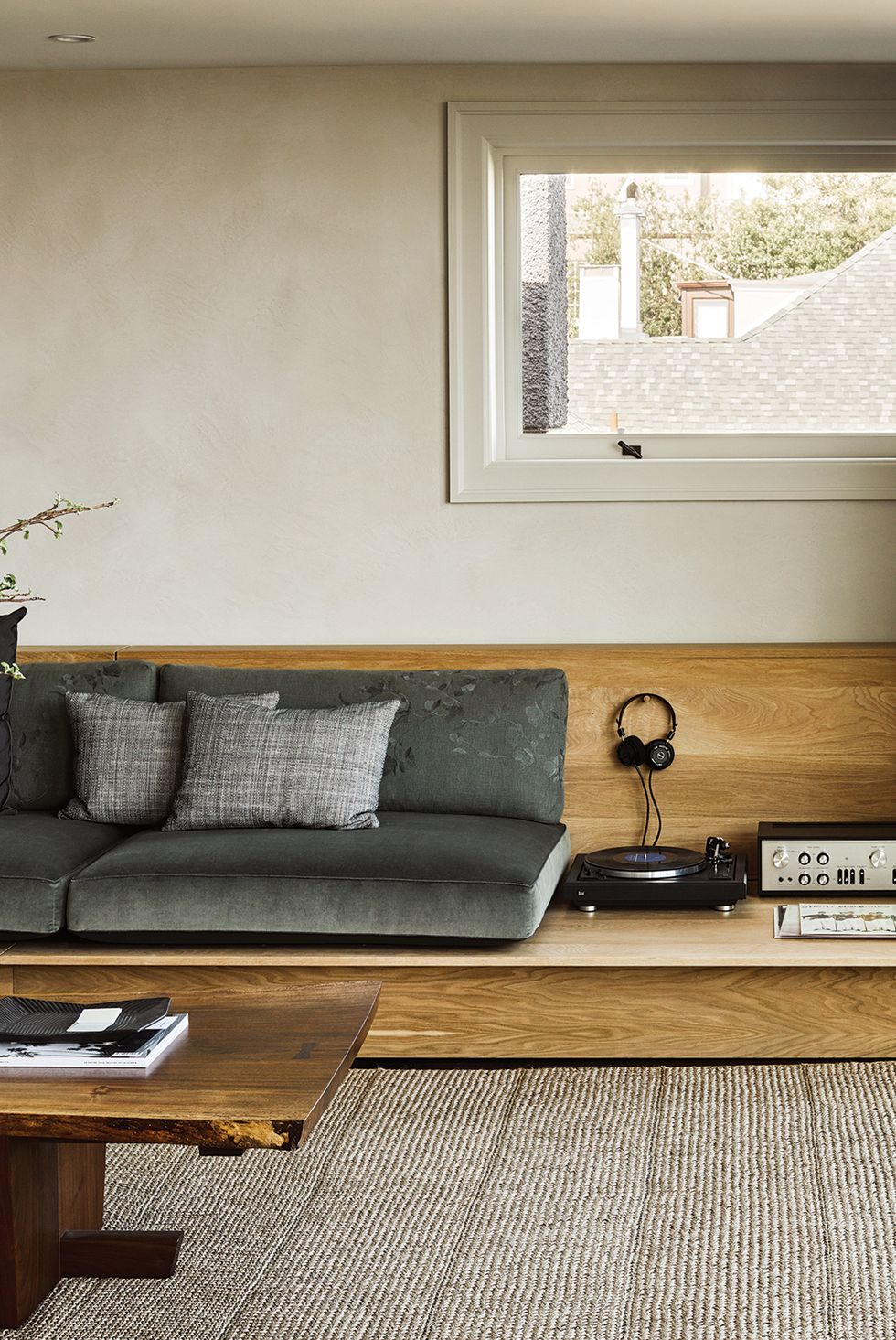 With more surface area in the room, you can easily put your drink or meals. This awesome couch has extra surface room. This extra space can help a lot, especially if the table in the room is small.
Hang your TV on the wall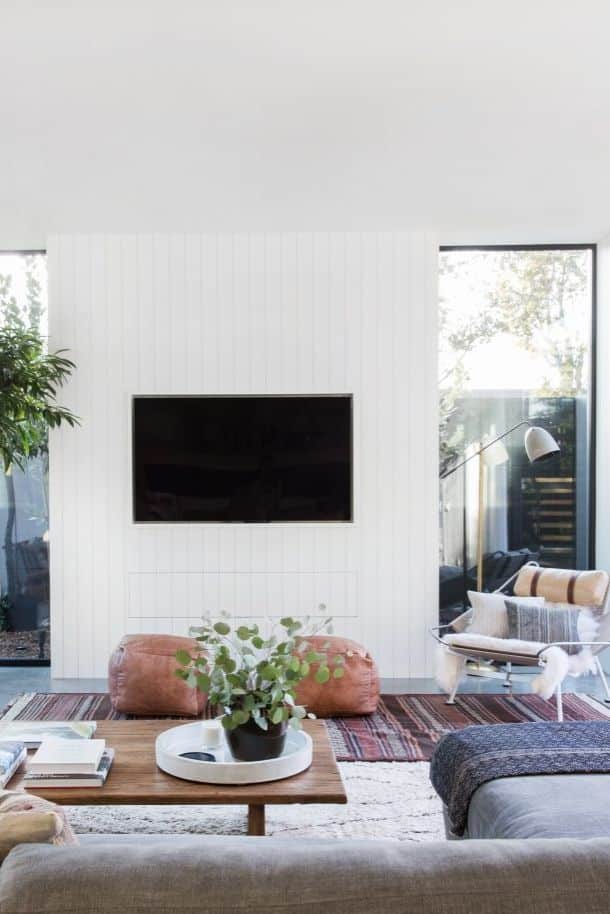 Instead of placing the TV on top of the cabinet or desk, you can hang it on the wall. Alternatively, you can also build the TV into the wall to make it more seamless. By doing this, your media room will look more concise yet modern.
Fit everything in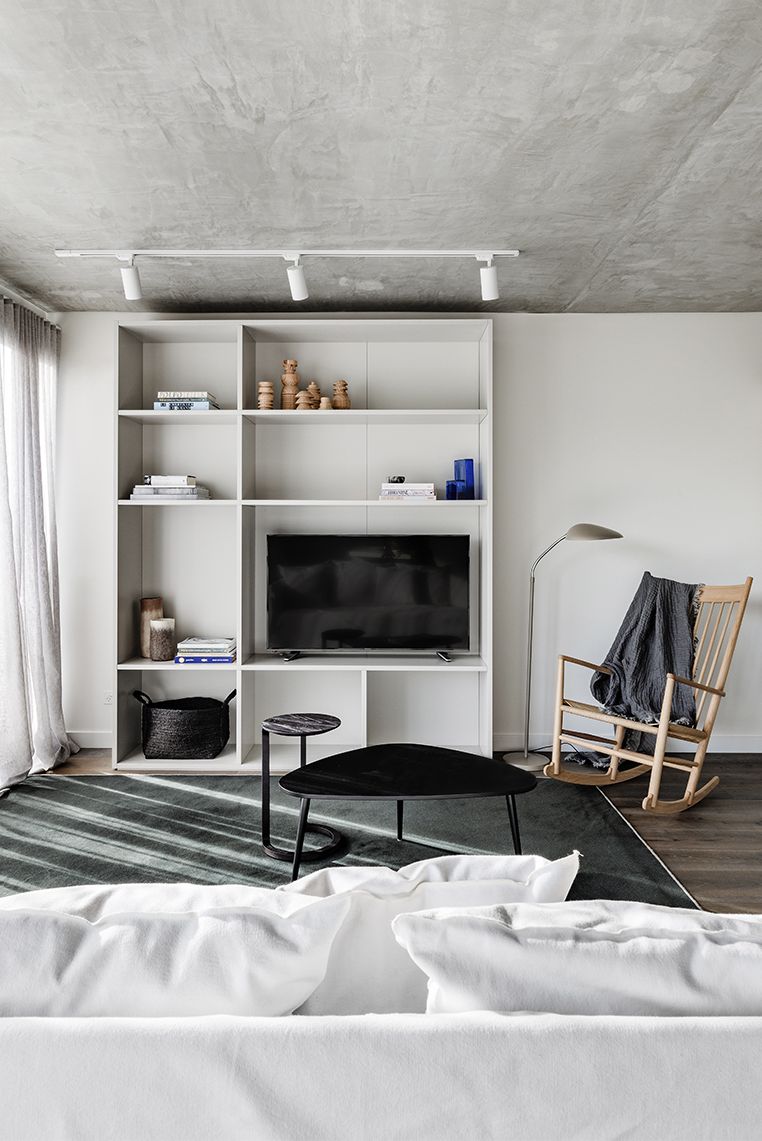 Media room doesn't have to be simple and minimalist. If you have a lot of stuff that you want to put in the media room, you can add a few cabinets, or a shelving unit to keep things organized. After all, an organized room is the one most comfortable.
Have extra layers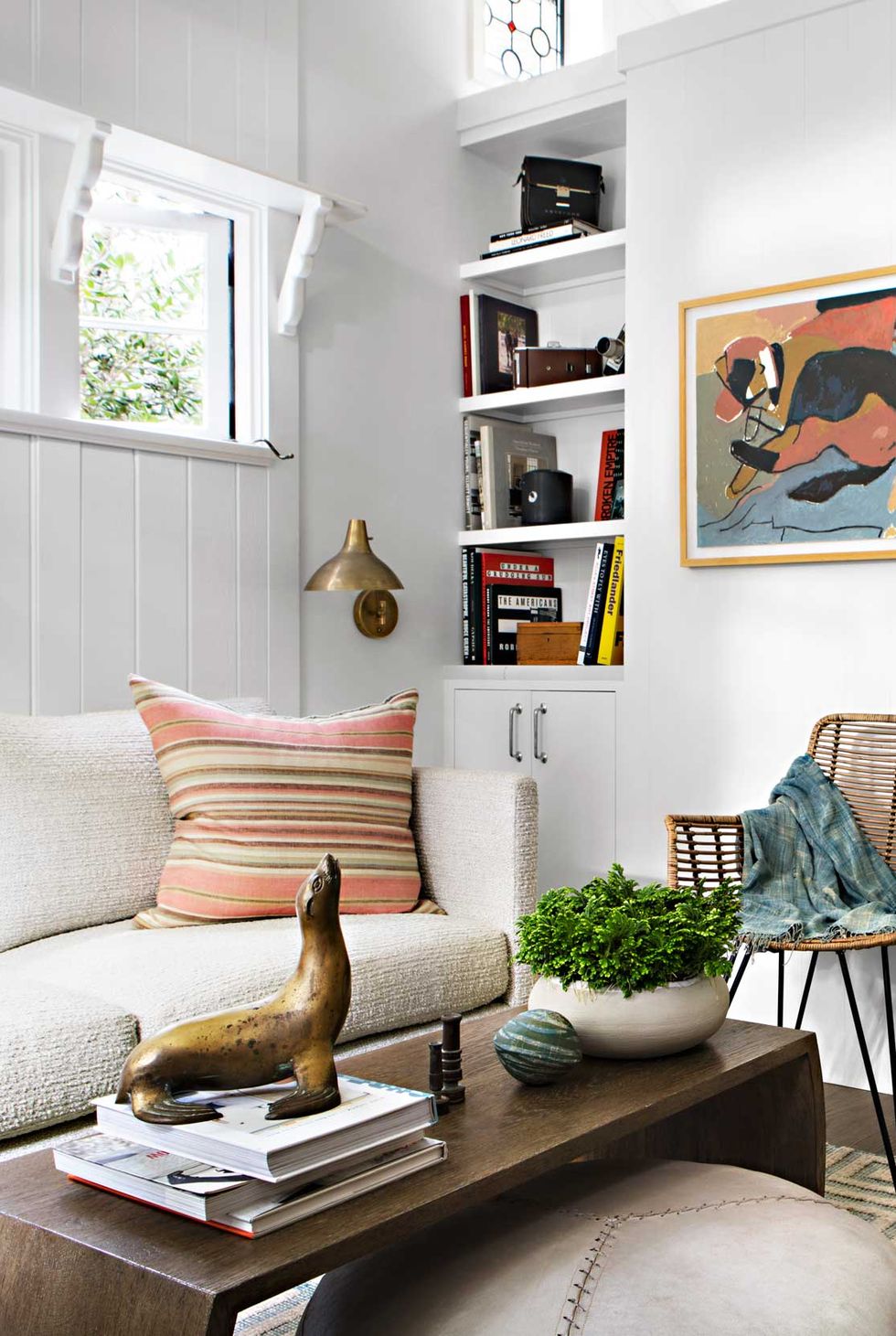 Having extra layers of features of furniture can maximize its function without sacrificing too much space. For example, there is a sofa that has extra space below it that you can slide to provide more media room seating. Another example is a side chair or pouf that you can slide to the corner or below a table to free up space. They are very convenient.
Make it contemporary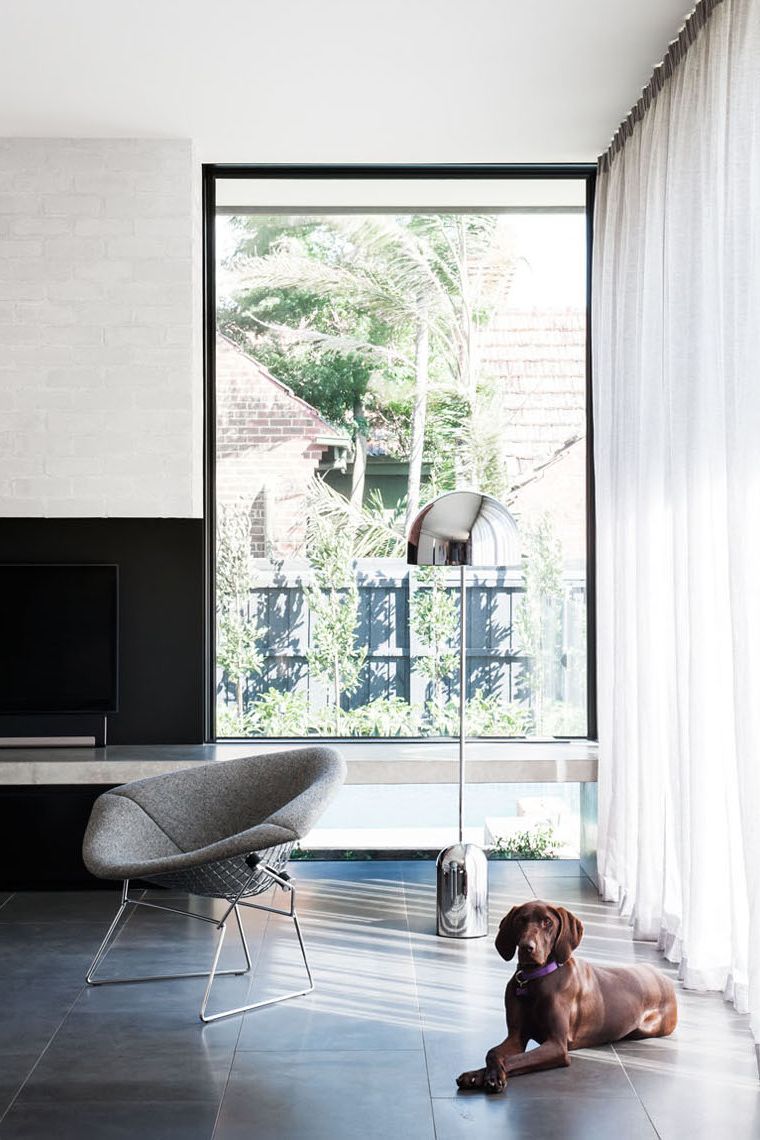 You can create a fresh vibe inside the media room by making the room design sleek and simple. Consider adding big windows or a glass door to make the room look more modern and luxurious.
Pick kid-friendly items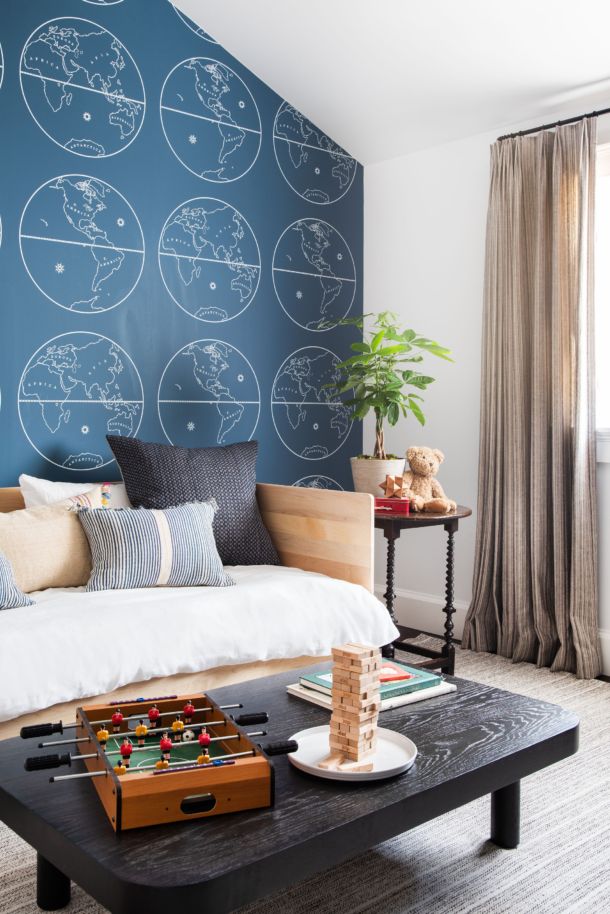 Fun wallpapers can emit happiness to your media room that doubles as a playroom area. Also, placing attractive toys in different parts of the room can double the fun.
Increase surface space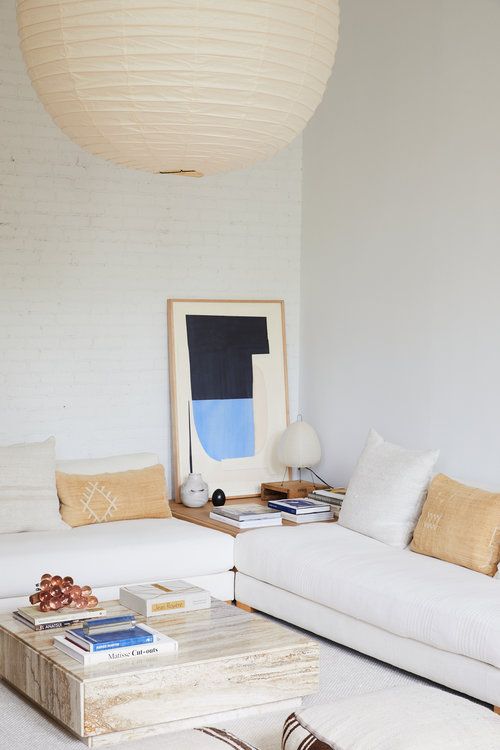 Reaching your phone, drinks, or meals while watching a movie can be painful if the table is a bit far in front of the couch. However, having a corner side table will solve that problem for you.
Consider the scale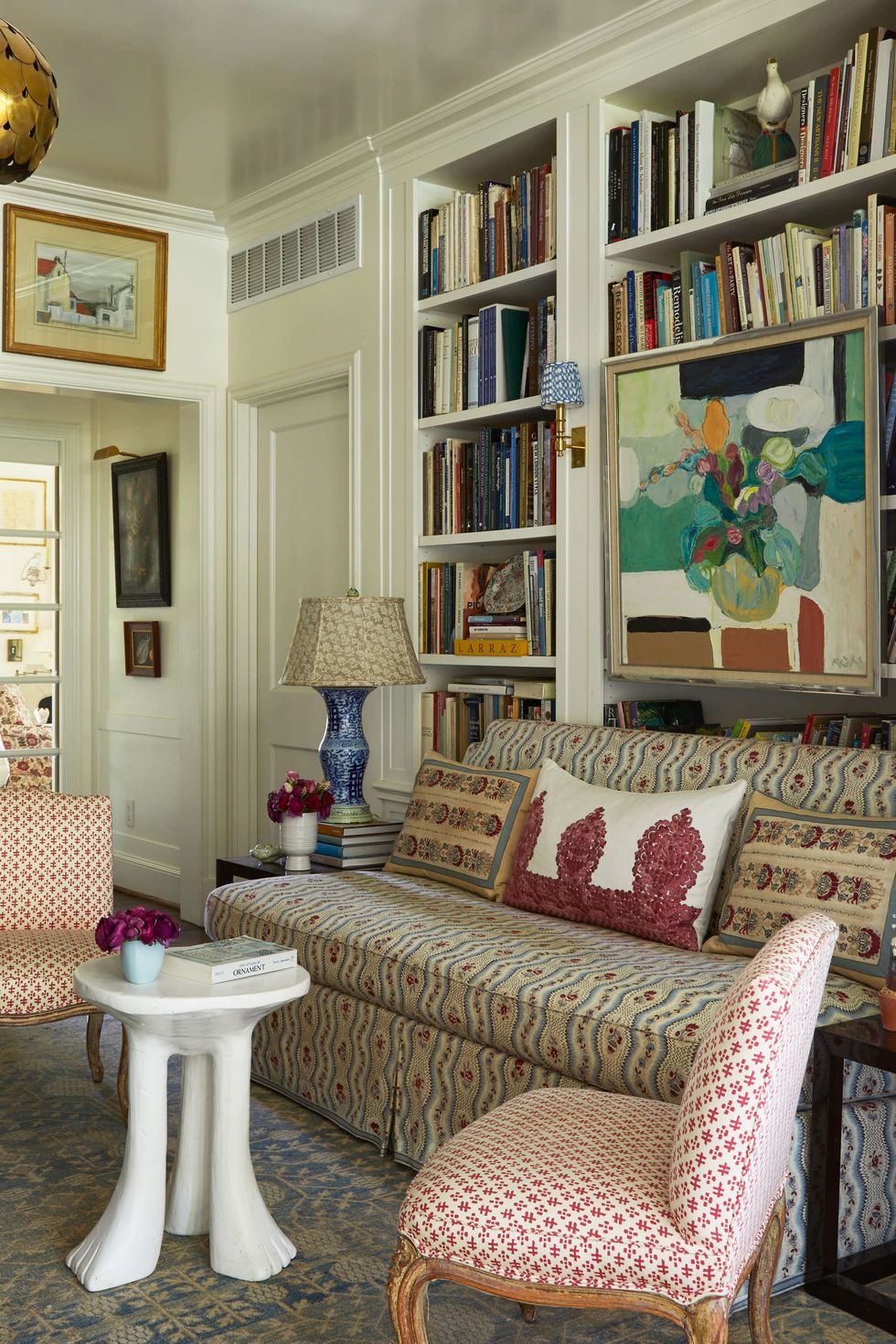 In most cases, you have to consider the size of the room before adding certain furniture. However, you don't always have to expand the room to fit more stuff. This media room design proves that you can have a home library with a small space. You only have to pour extra effort to customize the design.
This is another example of combining two different activities in one room. This room can serve as a media room, and also a playroom for kids. The white color of the room will mix well with bright colored toys. Moreover, kids can also watch movies with their families and have a good time.
Related: Aesthetic Room Decor Ideas
Conclusion
Overall, there are still plenty of media room design ideas that don't make it to our list. After all, entertainment media develops rapidly, and room designs change over time, so don't stick to our tips too much. Experimenting with lots of ideas is always the best way to produce your own unique design.