Curb appeal is a term used to describe the attractiveness of a property from the street. It not only makes your home more visually appealing but also increases its value. Whether you're thinking about selling your home or just giving it an upgrade, there are several projects that can really improve its appearance from the street—without breaking the bank. Read on to learn what changes you can make to give your house more curb appeal and transform it into one that will have everyone stopping in their tracks!
Replace your outdated siding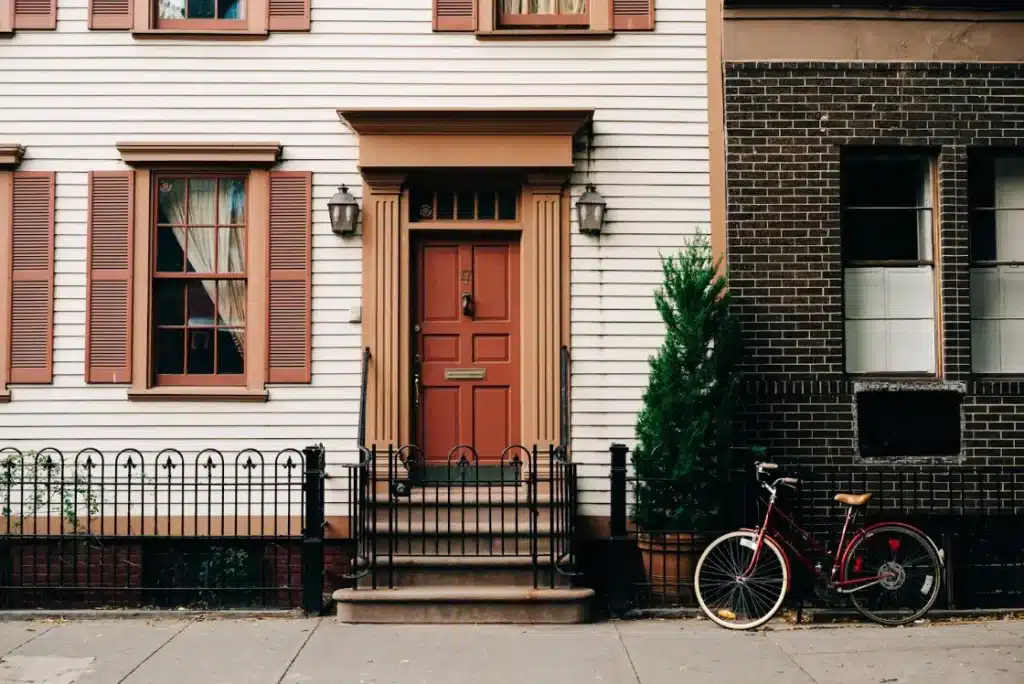 It might be time to consider replacing your siding with a modern material like vinyl or composite. Not only will this upgrade boost your home's curb appeal, but it will also provide added protection against the elements. Vinyl siding is a popular choice due to its durability and low maintenance requirements, while composite siding offers the look and feel of real wood without the upkeep.
With a variety of colors and styles available, including expert advice from professionals like Tom Liontas, owner of Perry Wellington Painting & Decorating in Winnipeg, MB, who says that 80% of their painting projects are for people selling their homes and looking to increase the sales value, you can find the perfect siding to complement your home's unique style. Upgrade your home's exterior with a new siding material that not only looks great but also brings added value and protection.
Replace your windows
Replacing your windows is another effective way to enhance your home's curb appeal. Old, worn-out windows can significantly detract from your home's overall appearance. By replacing them with new, energy-efficient models, you can instantly freshen up your home's exterior and increase its value. Furthermore, modern windows come in various styles and finishes, offering you the flexibility to choose a design that complements your home's architecture and color scheme.
You can opt for Renewal by Andersen Windows in Albany if you want high-quality, customizable windows that are both beautiful and efficient. Keep in mind that apart from the aesthetic benefits, new windows can also improve insulation, reduce noise, and increase natural light in your home, making it a worthwhile investment.
Invest in quality shutters and trim
Adding character to your home's exterior can instantly transform its overall look and feel. One way to achieve this is by investing in high-quality shutters and trim. Not only do shutters provide protection from harsh weather conditions, but they also add a touch of elegance to your window frames.
By choosing the right color and material, shutters can complement the exterior color of your home and enhance its curb appeal. Similarly, trim can provide a polished finish to your home's exterior and accentuate its unique architectural details. Investing in quality shutters and trim can truly make a difference in creating a lasting impression on your visitors.
Plant flowering shrubs and trees around the property
There's nothing quite like a vibrant burst of color to bring some life and beauty to your property. Planting flowering shrubs and trees throughout your outdoor space can provide year-round color that is sure to impress any guest. Whether you want to showcase a particular hue or mix and match for a rainbow effect, the possibilities are endless when it comes to selecting and arranging your plants.
From delicate pink blossoms to bold red buds, you can choose from a wide variety of species to enhance your landscape and create a true feast for the eyes. Plus, as an added bonus, many of these plants offer other benefits, such as attracting wildlife or providing shade during hot summer days. So, why not add some color to your life and start planting today?
Install outdoor lighting to highlight your home's features at night
When the sun goes down, your home's exterior can easily become lost in the darkness. But with the installation of outdoor lighting, you can showcase its unique features all night long. Imagine highlighting the intricacies of your home's architecture, or the beauty of your landscaping, with the perfect lighting placement.
Not only does outdoor lighting add an extra layer of safety and security to your home, it also gives it a touch of elegance and charm. And with today's technology, the options for outdoor lighting are endless. From soft and subtle to bold and dramatic, you can create the ideal ambiance for your home's outdoor space. So why not add a little spark to your home's curb appeal and install outdoor lighting today?
Add a fresh coat of paint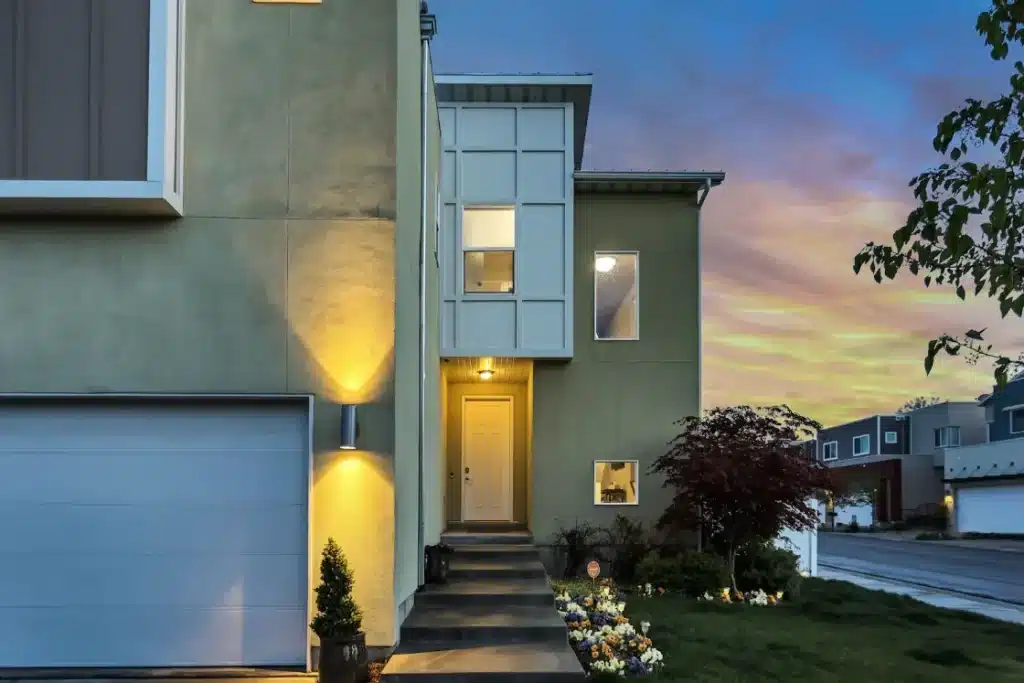 Sometimes, all it takes is a little bit of paint to breathe new life into your home's exterior. Consider giving your front door and porch area a fresh coat of paint in a bold and inviting color that complements the rest of your home's exterior. This will not only add character to your home but also make it feel more welcoming and inviting.
To add even more charm, you can choose a color that reflects your personal style and the overall aesthetic of your home. Whether you opt for a vibrant red to make a bold statement or a serene blue to create a calming atmosphere, the possibilities are endless. In addition to the color, you can also consider adding some decorative accents or a seasonal wreath to further enhance the aesthetic appeal. A decorative doormat, potted plants, or outdoor lighting can also make a significant difference in creating an inviting entrance.
Conclusion
Now that you've read through some of the many ways to make your home more attractive from the outside, it's time to take action. Start small by planting some flowers or upgrading your shutters, and gradually work your way up to bigger projects like replacing siding or installing outdoor lighting. With a little bit of effort and creativity, you can transform your home's curb appeal and make it the envy of the neighborhood!
Remember, a beautiful exterior not only makes for a great first impression but also adds value to your property. So why wait? Get started on your home's curb appeal makeover today. And who knows, maybe one day you'll be able to drive down your street and admire all the other homes that have followed in your footsteps! So go ahead and make those changes, big or small, to give your home a fresh new look that will make heads turn.