Cleanliness is not only the thing that every bathroom need. The bathrooms also need highly operational items that you can use every day. These include mirrors, bathtubs, light fixtures, toilets, showers, cabinets and shelving, and most importantly, trashcans. Continue reading and learn why your bathroom needs these seven valuable things.
Touchless Trash Cans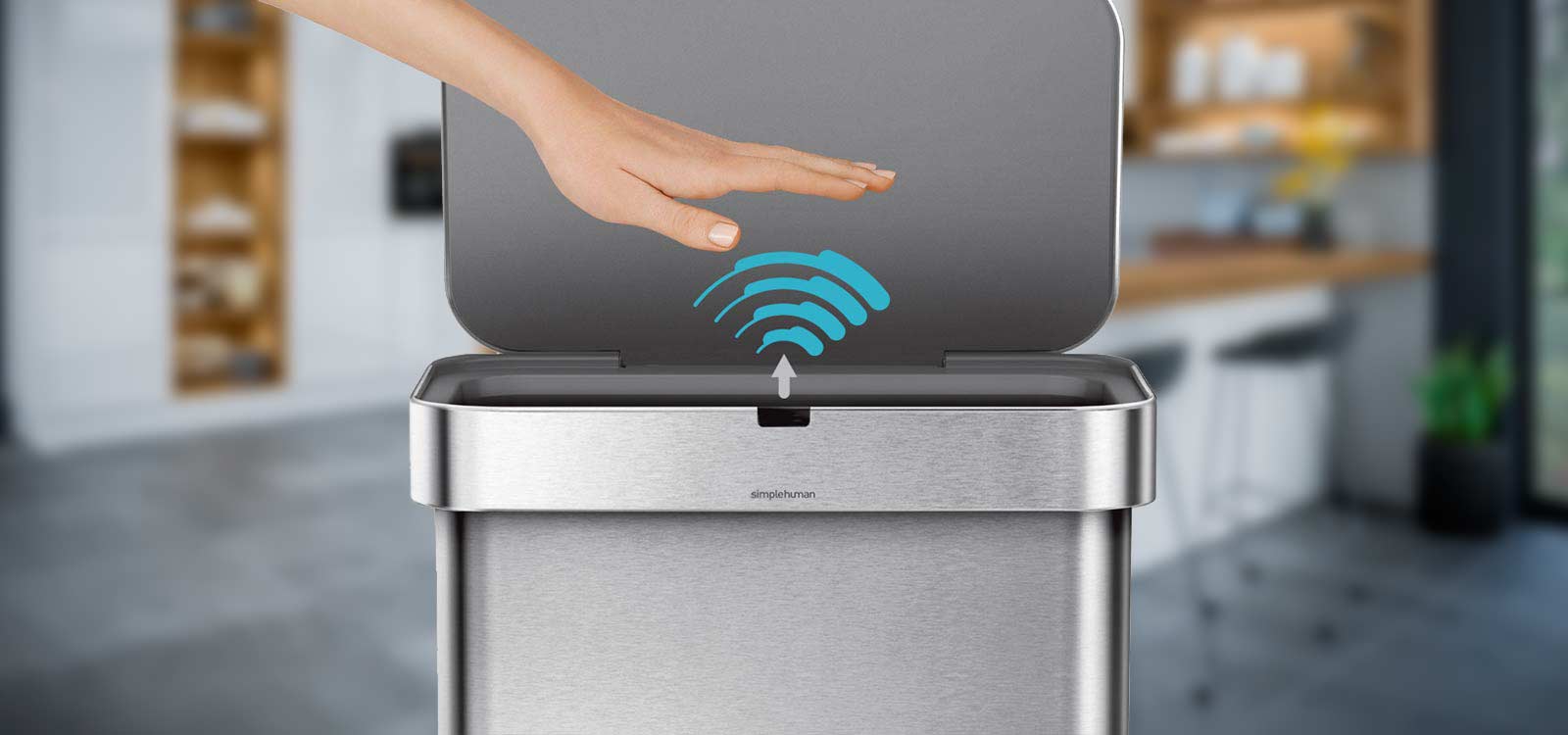 Every homeowner is different, and so does their bathrooms. Some want a modern, all-white minimalist look, while others want to keep their bathrooms traditional. But regardless of which vibe the homeowners choose, their bathrooms must have an available trash can.
Aside from your toilet's aesthetics, there are other concerns that you must address. One is cleanliness; the last thing you want is a very unhygienic bathroom. Thus, the trash can you put in your bathroom must be touchless. Intelligent garbage cans use technologically advanced control, chips, and sensing to contain bacteria and other toxic chemicals that are health hazards to the entire household. Since it is touchless, you do not need to worry if your family, especially the toddlers, will have a bacterial infection as the sensor opens the lid immediately and closes it right after you throw the garbage.
Bathroom Mirror
The mirror lets you check your appearance every day. But do you know that it can also make your bathroom look spacious? Install the bathroom mirror above the sink to create an optical illusion that the restroom is more extensive than its size.
Adding the mirror also pulls up and elevates your bathroom's style, whether it has the classic Victorian design or a black-and-white minimalistic modern vibe. It can also help your bathroom look brighter, as mirrors can reflect light. Thus, install a mirror if your bathroom looks spacious and beautiful.
Bathtub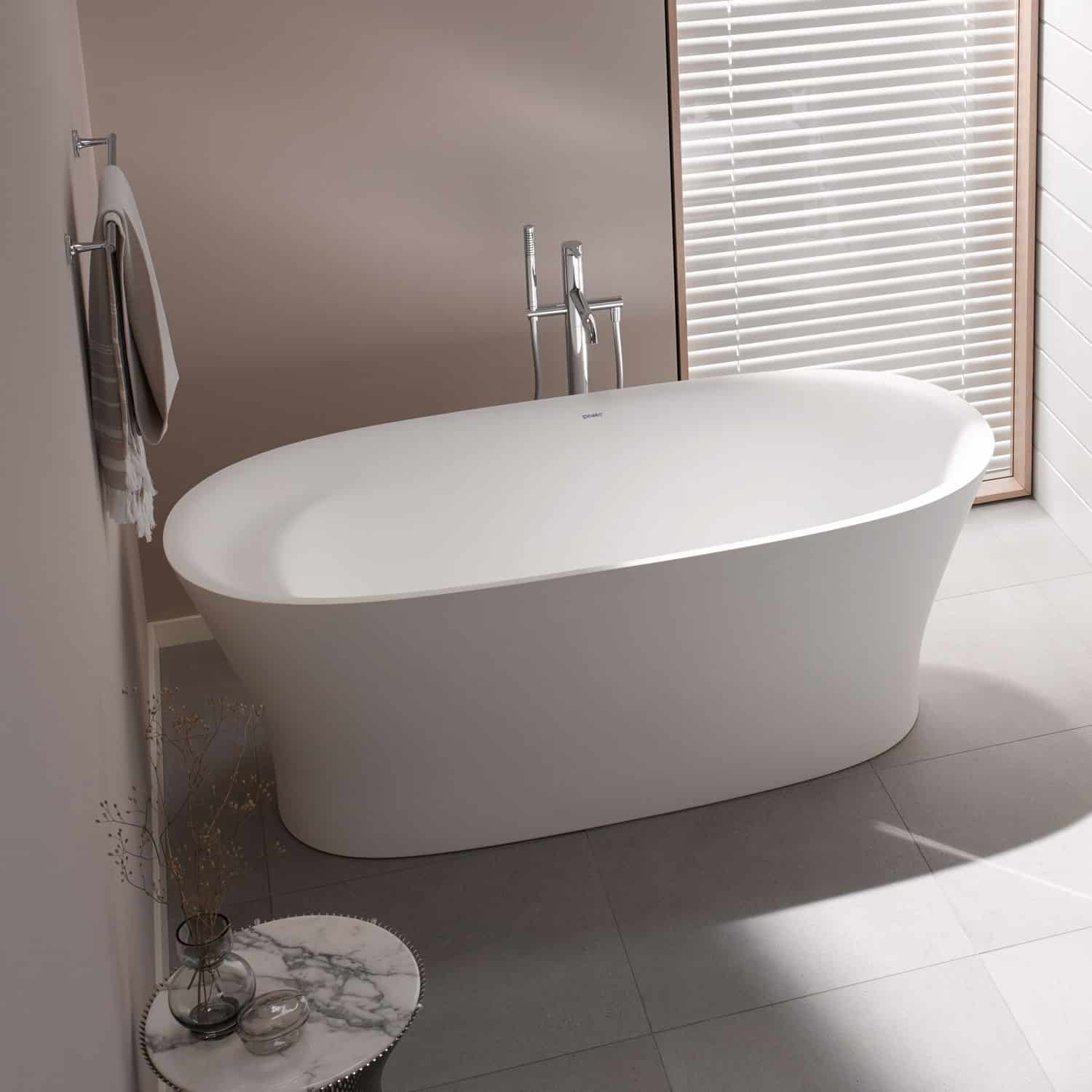 Another helpful thing that your bathroom must have is a bathtub. But, before installing it, you must first decide whether you need a freestanding tub, a built-in one, or even a small bath for more compact spaces. Do you need your bathroom to have a definitive statement?  
Choose a freestanding bathtub if you are renovating your bathroom and want a bathtub that looks modern and fits any style. Utilize it if you want your bathroom to look like one of those in luxury hotels and spas.
On the other hand, go for old-fashioned yet reliable built-in tubs if all you are after is their practicality and sensibility. They are cost-effective, space-saving, and easier to clean. They are ideal for small space lavatories as they save space. They can also help you store your shower products by mounting shelves on the walls close to the tub.
Please note that once you install it into the desired place, you might be unable to move it anytime you want. So, before calling stores for a new bathtub, consider the size of the toilet and the bathtub's location. A bathtub may look nice in a bathroom, but space and cleanliness matter most.
Shower
Taking a bath improves your mental health and makes you feel calm and stress-free. It also makes you smell good and look fresh and clean. You will enjoy these benefits if your shower is enticing enough. The ideal shower bath must have the right amount of pressure, power, and control to make the water soothing and not painful to the skin.
Cabinets and Shelving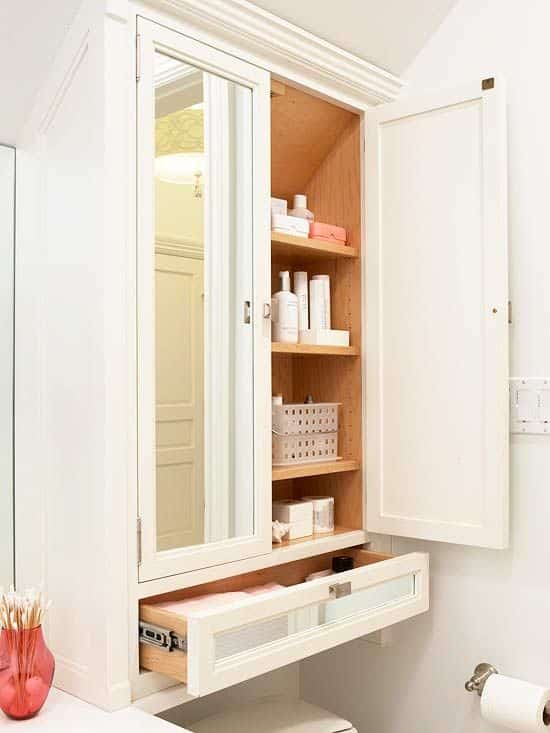 Cabinets and shelving are optional. Although they are ideal for bathrooms with bigger spaces, you may still install minimalist cabinets that maximize the bathroom's space and minimize clutter.
If you live in an apartment or are frequently moving, you may choose freestanding cabinets that are easy to assemble and don't need a wall installation.
Toilet
The toilet is one of the primary things you must have in your lavatory. But like the other things mentioned above, you must put a little style to it without compromising its comfort. Other than that, you must also consider your house, bathroom, and your system's design. Your bathroom's layout must perfectly meet your toilet's needs.
Book and schedule a plumber to check how your system works. It may be costly, but a well-assessed toilet installation is better and safer than DIYs.
Lights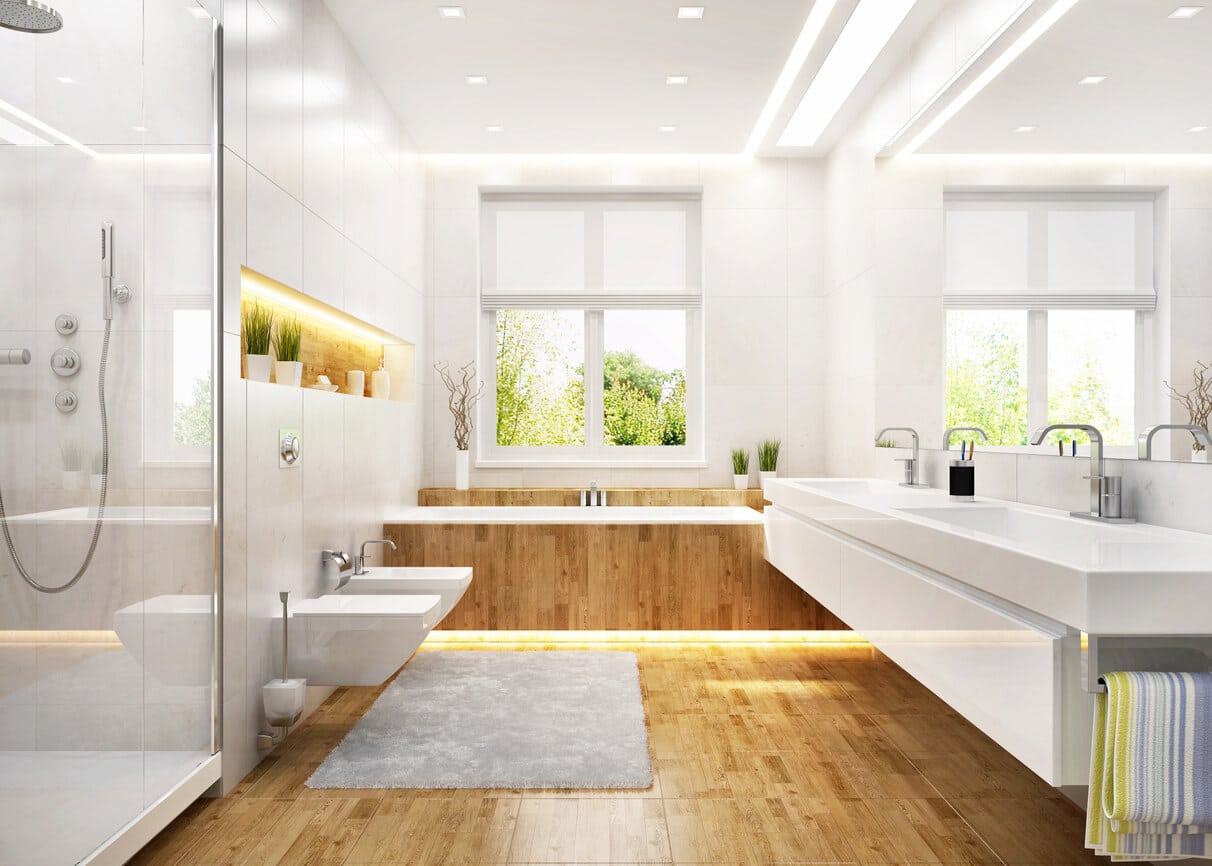 Of course, remember to install lights in your bathroom. Your bathroom is usually the first and the last place you will go to daily. Thus, it must have proper lighting to keep you safe, which is the primary purpose of illumination.
Proper lighting can also help lift your mood with yellow-colored lights that make you feel more relaxed and whiter, giving you a calm vibe. With today's technology, you can quickly control and set the mood of your bathroom with pendants and wall lamps.
If you want a perfectly shaved beard or an even eyebrow, start investing in quality bathroom lights to help you look immaculate daily. But before you start buying bulbs, switches, and wires, consider buying plastic access doors and panels to protect the essential components from water and moisture.
Conclusion
Homeowners often overlook the bathroom compared to other areas of the house. It is where they will freely install the necessary things without utilizing its advantages. Don't you know that a simple mirror and a couple of lights can transform your bathroom's ambiance? Add the modern touch of the garbage can, bathtub, toilet, shower, and cabinets, and your bathroom will look comfortable and expensive.