Bed Sheet Color Combinations – Are you sick of looking at the same color linen and sheets? Maybe you want to give your home a little refresh without breaking the bank. A great way to do this is by mixing up the color scheme of your bedding.
One of the best things about linen (aside from its longevity, environmental appeal and numerous health benefits), is that it comes in so many gorgeous colors. Whether you want to evoke the earthy Autumnal tones of the current season, or the peaceful blue of the ocean, there are plenty of wonderful combinations to try – and I guarantee it will be love at first sight.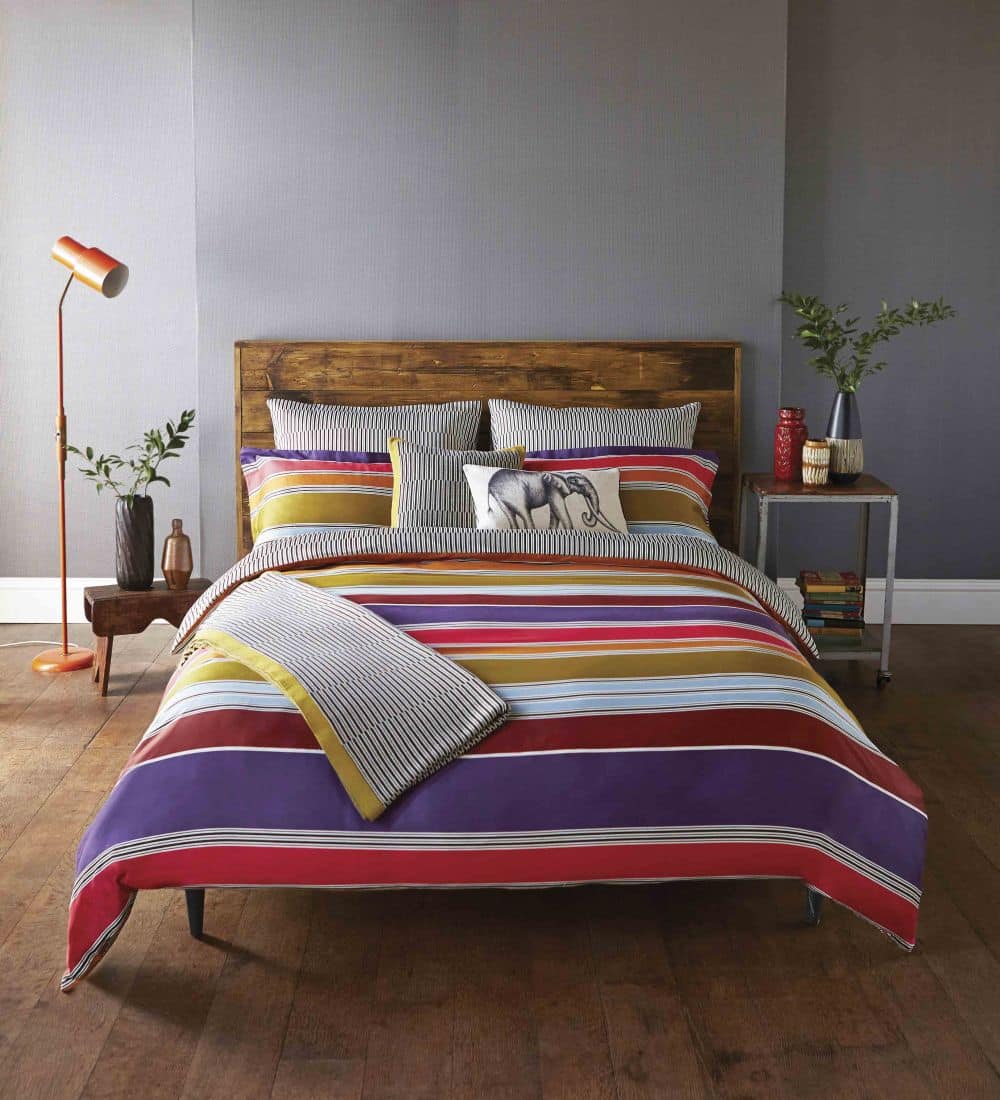 When combining linen colors, generally stick to one color for the bottom layer (sheets and lower pillowcases) and another for the top layer (quilt cover and upper pillowcases – if you have them). Of course, if you really want to be adventurous, you can include a third color by changing up one set of pillowcases. It's more common to use the lighter color for the bottom and the darker color for the top – although, if you switch this around, you'll find it creates a slightly different (but equally appealing) vibe. With the basics out of the way, here are 8 linen color schemes or bedding color combinations guaranteed to make you fall in love with your bedroom all over again.
1. Natural and white (beige and white)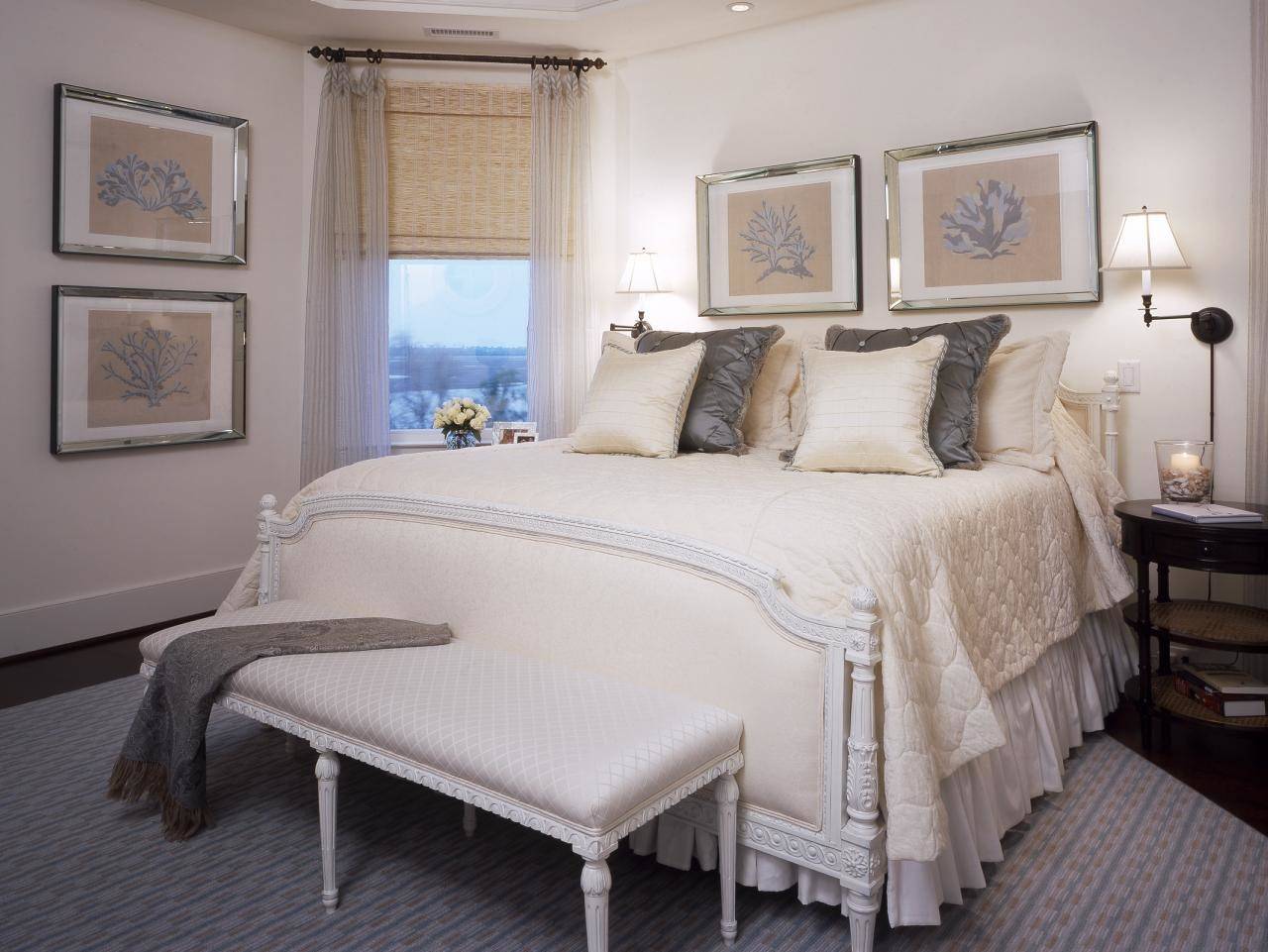 This is a great combination for anyone who wants to keep things fairly neutral, while still including a splash of Autumnal earthiness. Giving off such a beautiful minimal vibe, the white infuses this color combination with a traditional touch, whilst the beige tones add that slight warmth (a very modern twist). This color combination is so soothing and sure to create the kind of relaxing atmosphere you want in your bedroom.
2. Rust and natural (orange and beige)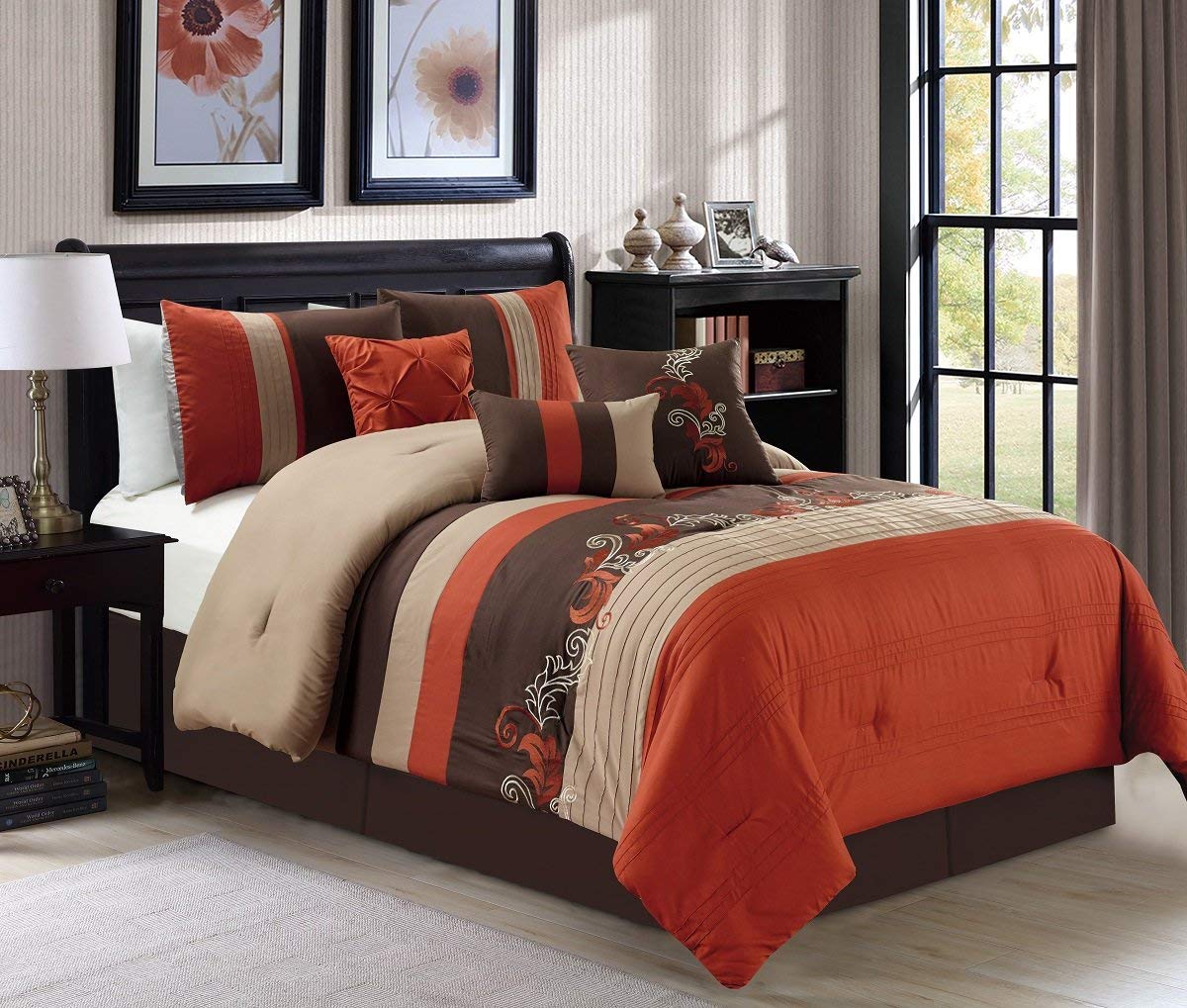 If you want to get a little more adventurous, the combination of rust and natural is utterly to-die-for. The rust well and truly brings out the orange hues of Autumn, and combining it with the lighter (but still warm) natural, allows it to pop in all the right ways. This color combination is sure to attract plenty of compliments (and envy) from anyone who sees it.
3. Cyprus and natural (olive green and beige)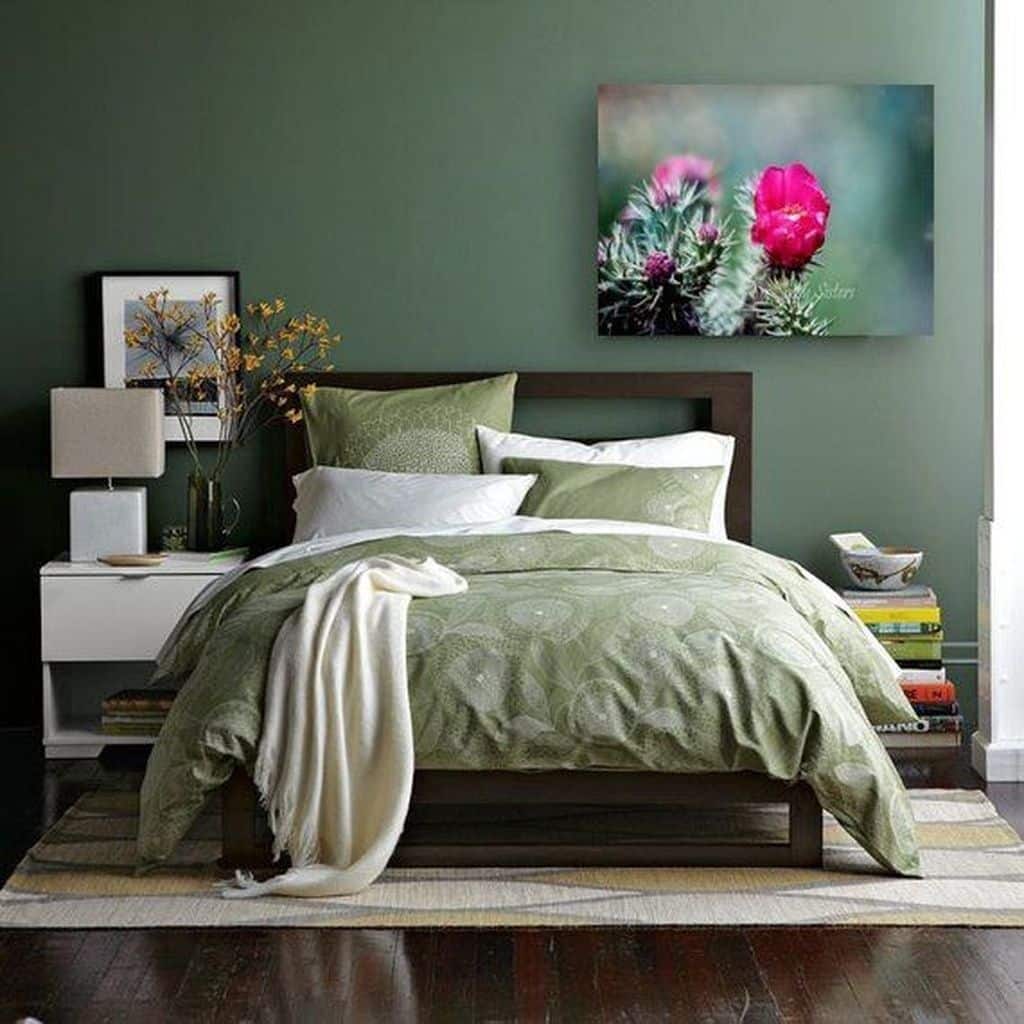 For those who gravitate towards a darker color for their bedding, the dark olive green tones of cyprus make for a great contemporary spin on more traditional grays and blues. Combine cyprus with a lighter color like natural or oatmeal, and you'll add a stunning depth to your color combo that will take it to the next level.
4. Marine blue and midnight (light and dark blue)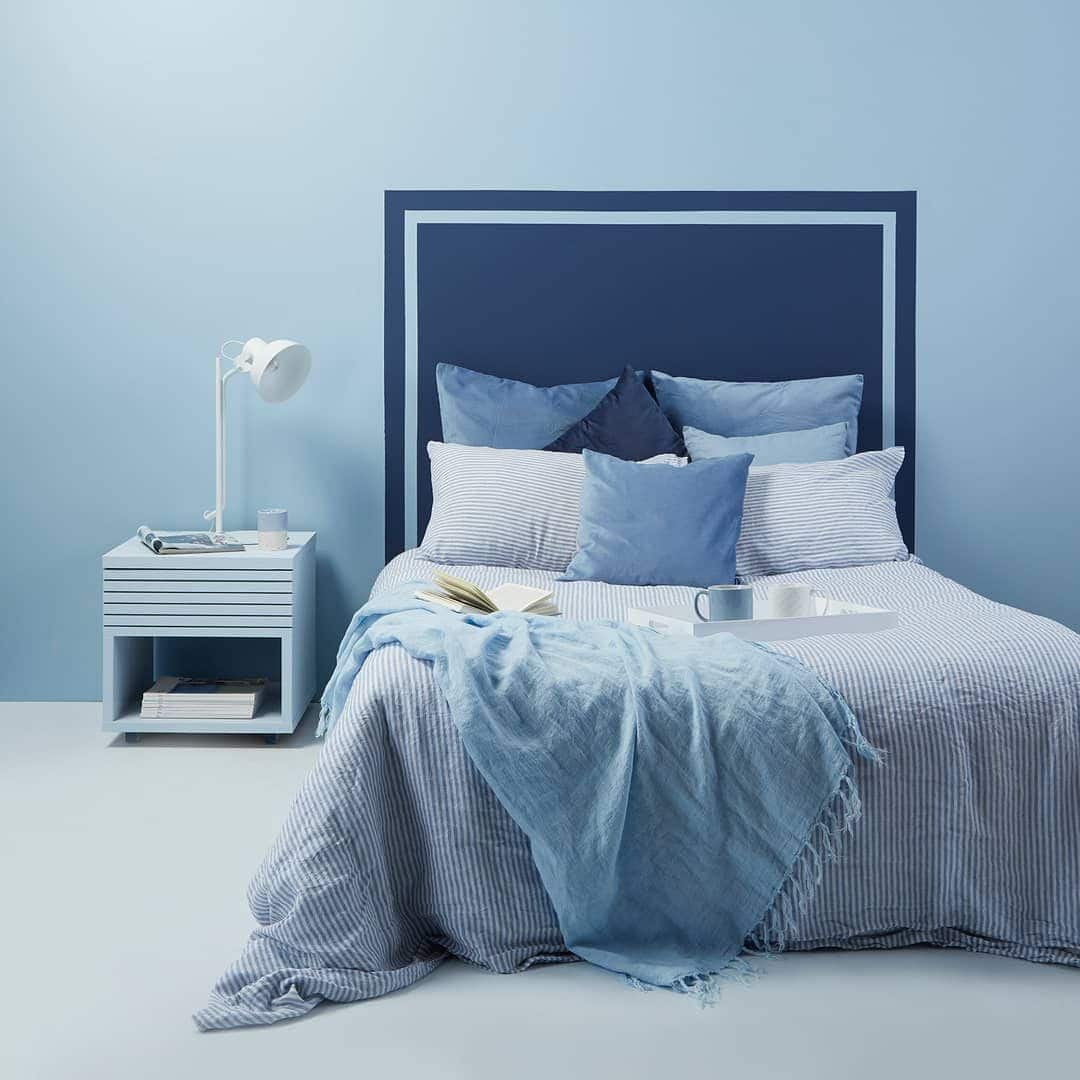 For the blue-lover, marine blue and midnight make for a dreamy combination that will have you feeling like you're drifting through calm Mediterranean waters. From an aesthetic point of view, by pairing different shades of blue together, you can create a beautiful sense of gradient that is pleasing to the eye.
5. Pinstripe and white – Bed Sheet Color Combinations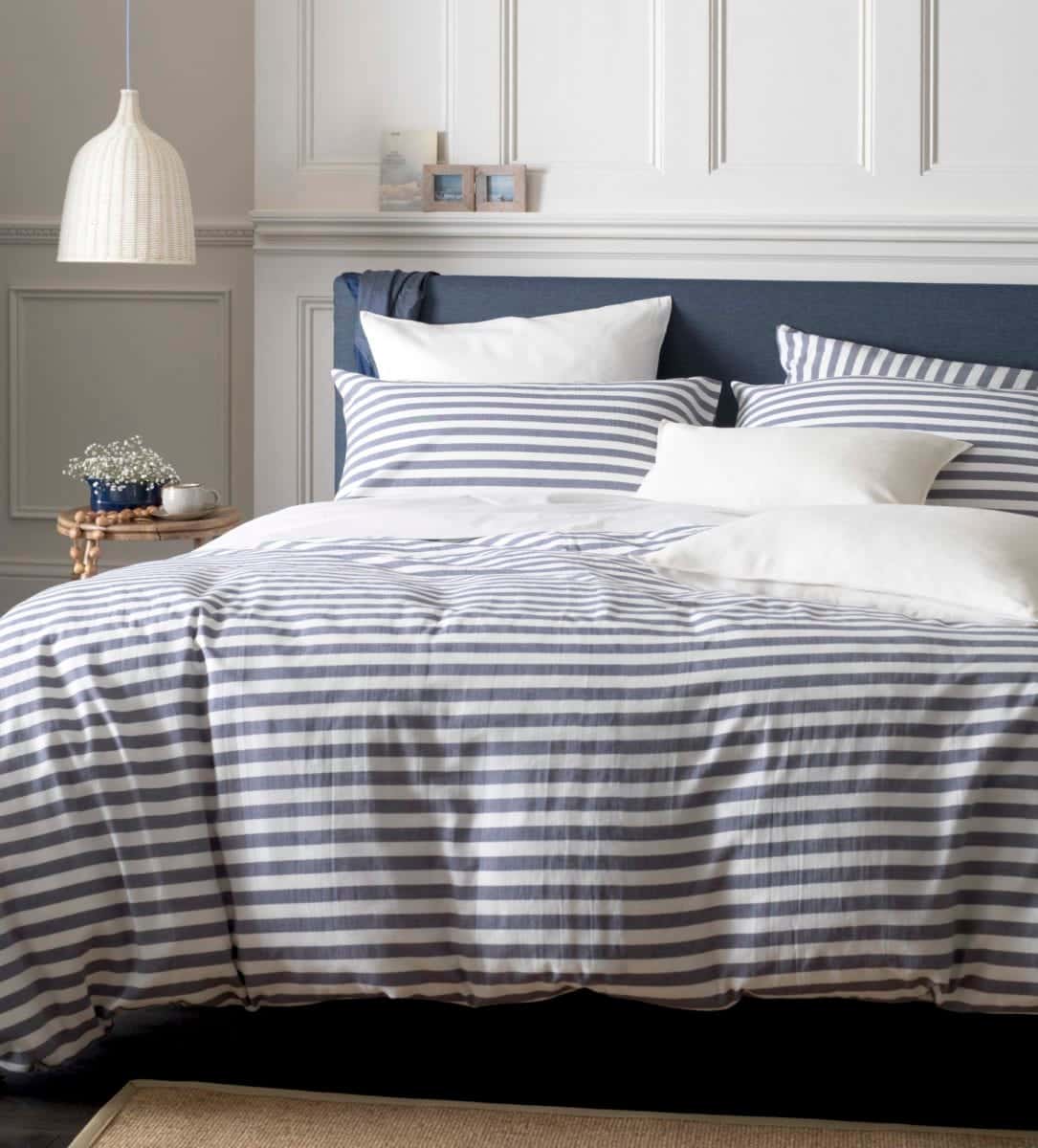 If you're someone who likes patterned bedding, a light pinstripe is such a classy option. How to choose bedding colors? Keep in mind that when introducing a pattern. It's wise not to go too crazy on color to avoid overloading the brain. This is why pinstripe and white are a match made in heaven. Thus, adding a splash of interest whilst still keeping things simple and tidy. What more could you want?
6. Marine blue and rust (blue and orange)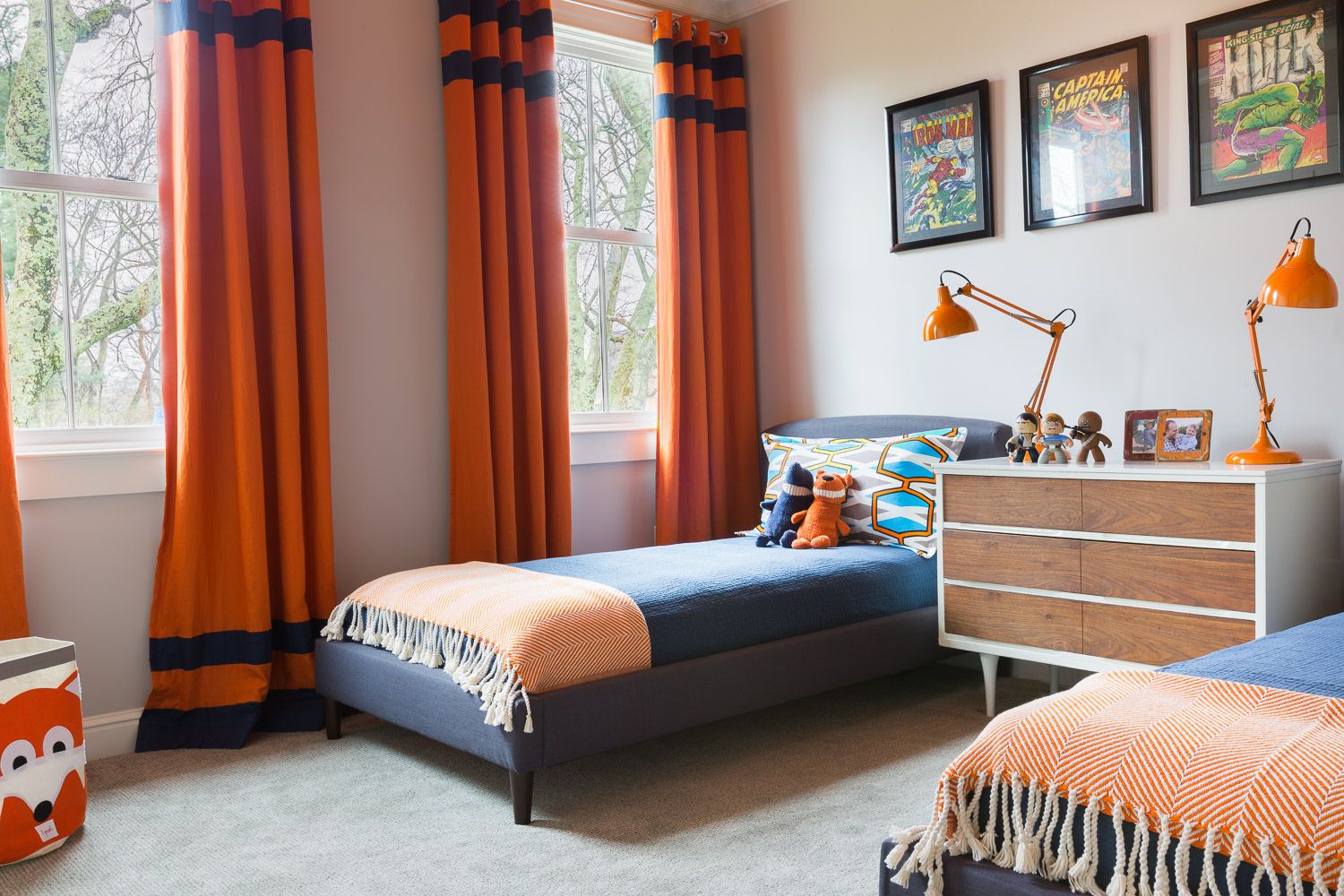 For the more daring who want to embrace a completely colorful approach, you must try this. Marine blue and rust are such an eye-catching combination. This is because blue and orange are from complementary color families. Combining two such colors is pleasing to the eye as they balance each other out, creating a soothing atmosphere. Then, this might be one of the best color for linen sheets.
7. Rust and pink clay (orange and pink bed sheet color combinations)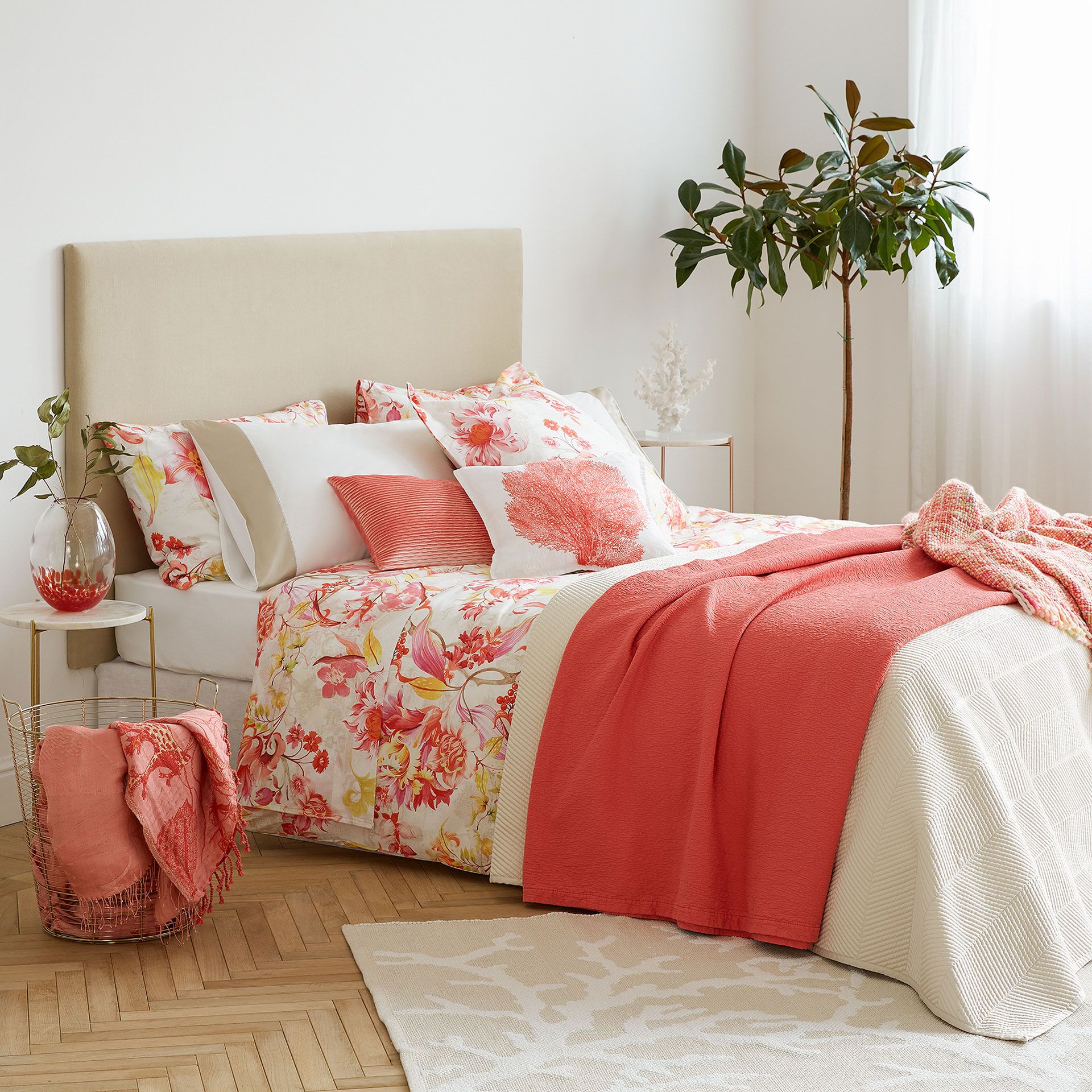 Another good color combination that is sure to win your heart is rust and pink clay. This one really goes back to Autumn leaves, evoking their gorgeous pink and orange tones. As a combination, this pairing creates such a warm, inviting vibe. You'll probably find yourself daydreaming about your bed when you're at the office. So that, you won't be able to wait to jump in come evening.
8. Pink clay and terracotta (light and dark pink)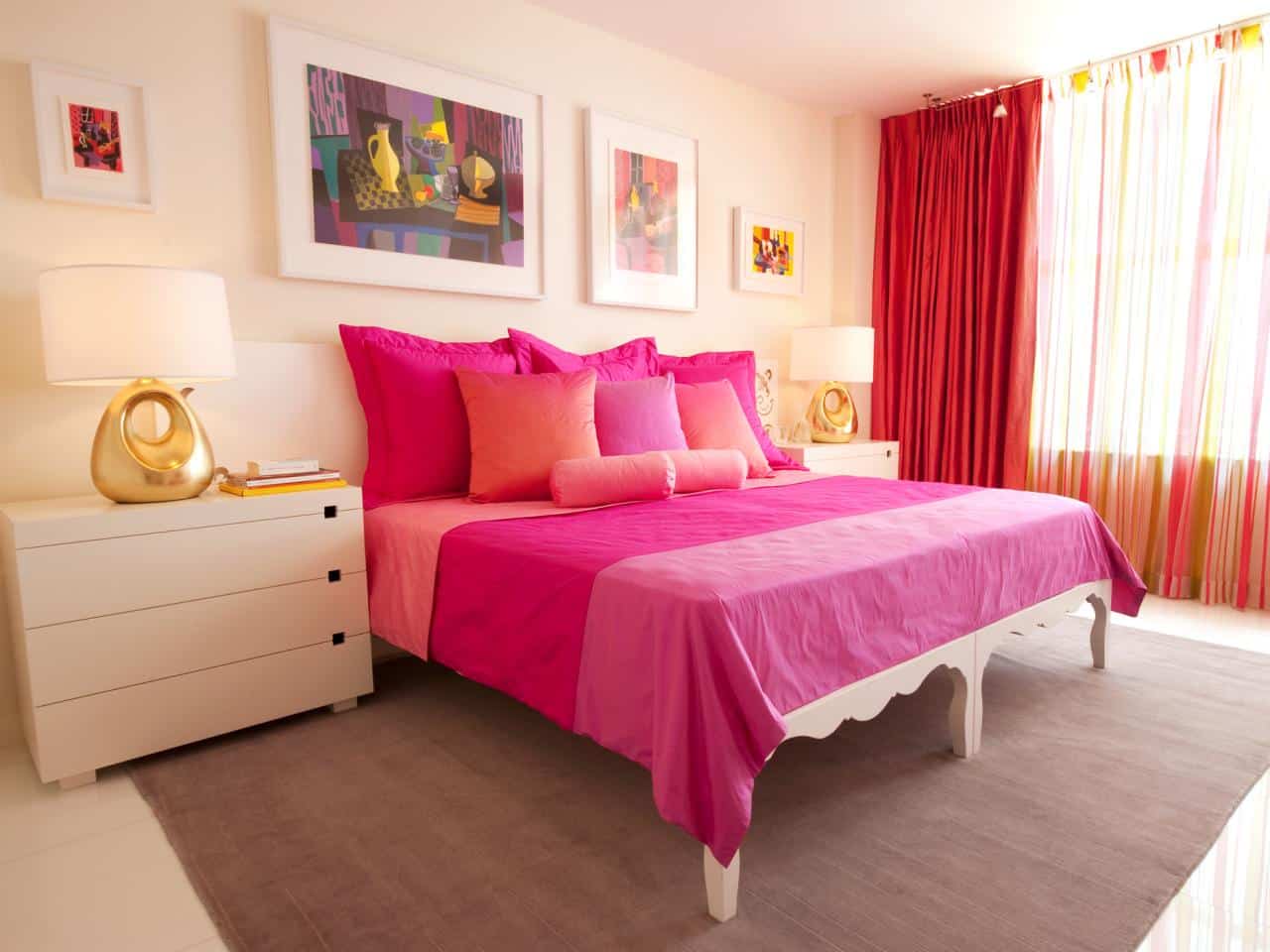 Much like with marine blue and midnight, combining different shades of pink is such a stunning way. It can create depth in your color scheme. Those warm, rosy tones of pink clay and terracotta will make you different. You can feel like you're living in a European dream and you'll never want to leave.
Related: How to design a bedroom
Conclusion – Bed Sheet Color Combinations
Of course, this is just the beginning when it comes to color combinations. Part of the fun is working out what appeals to you. So, take note of whatever inspires you. Then, go forth with the confidence to create your best bed sheet color combination.