How To Design A Bedroom – There are few things in life as comforting as hopping into a cozy bed at the end of a long and stressful day. According to Feng Shui principles, the bedroom is the most important room in the house. After all, we spend almost a third of our lives asleep, making it especially important to keep our bedrooms as relaxing and comfortable as possible.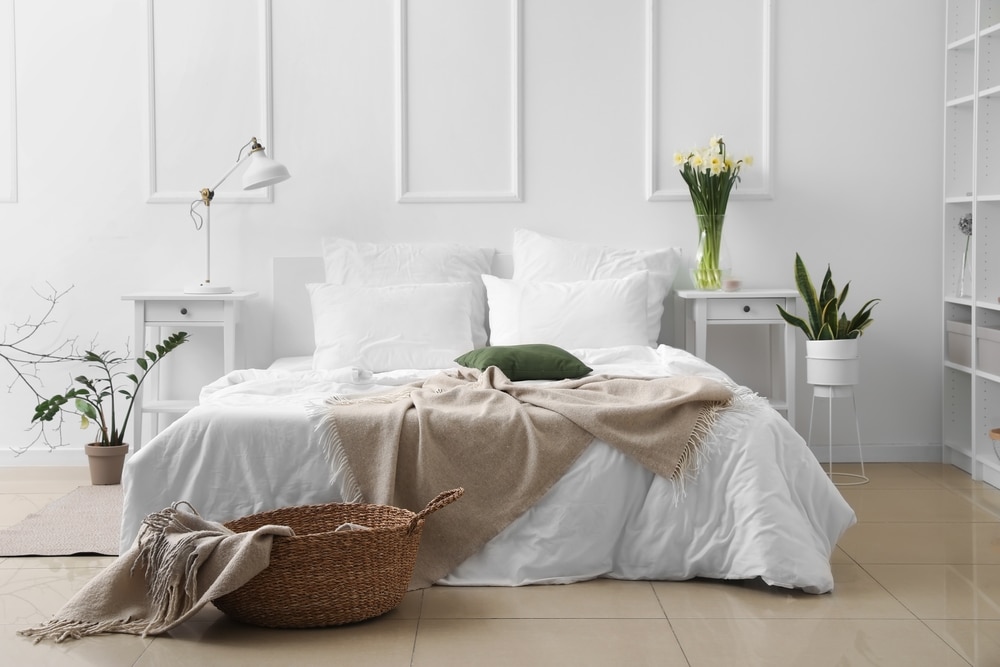 If you live in a country that experiences four seasons, keeping your bedroom pleasant and enjoyable throughout the year can be somewhat of a challenge. Thankfully, there are a number of ways you can design your bedroom with the season in mind. Today, we share our top 6 tips on how to design your bedroom that will help for all seasons, so keep on reading to find out more.
1. Temperature Matters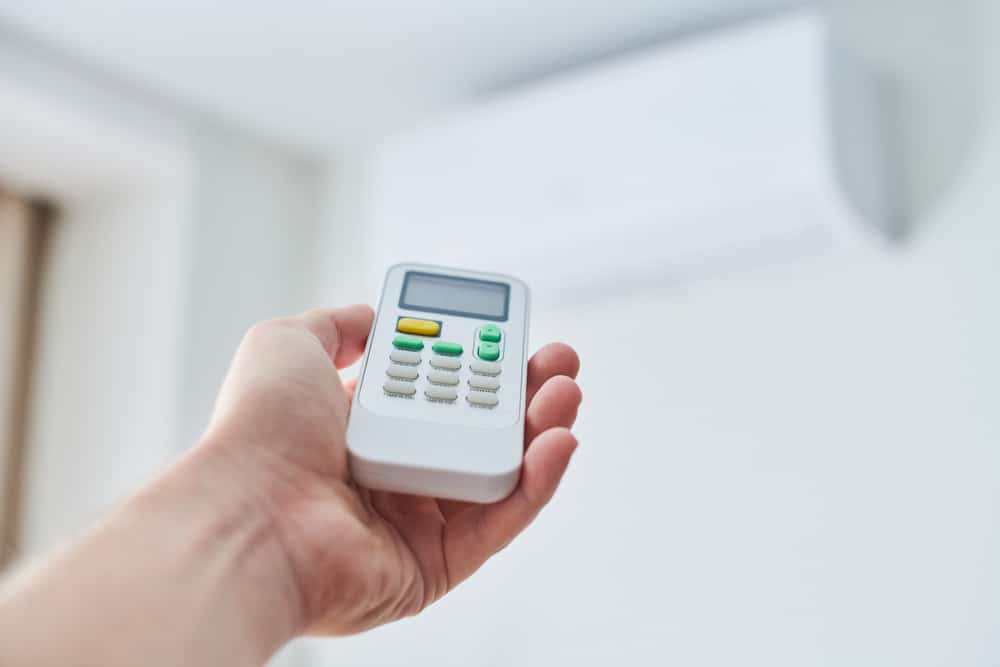 As the seasons change and temperatures fluctuate, maintaining the ideal room temperature for a healthy sleep becomes a challenge. We've all been there: It's the height of Summer and you're tossing and turning in bed, struggling to get to sleep because you're sweaty and uncomfortable. On the flip side, the dry air that is synonymous with the Winter months can wreak absolute havoc on your sleep cycle. Thankfully, there is a simple solution to combat these challenges. The best solution for your seasonal temperature woes is to invest in a split system aircon.
Aside from offering you the ability to adjust your room temperature for an ideal sleep, a split system also runs incredibly quiet, ensuring that your beauty sleep isn't' disturbed. One thing to note, however, is that a split system can dry your air out a little bit. If this is a concern, we highly recommend getting your hands on a humidifier for the winter months.
Expert Tip: Experts suggest an air temperature between about 16 and 20 degrees Celsius is optimal for sleeping.
2. Switch Up Your Linens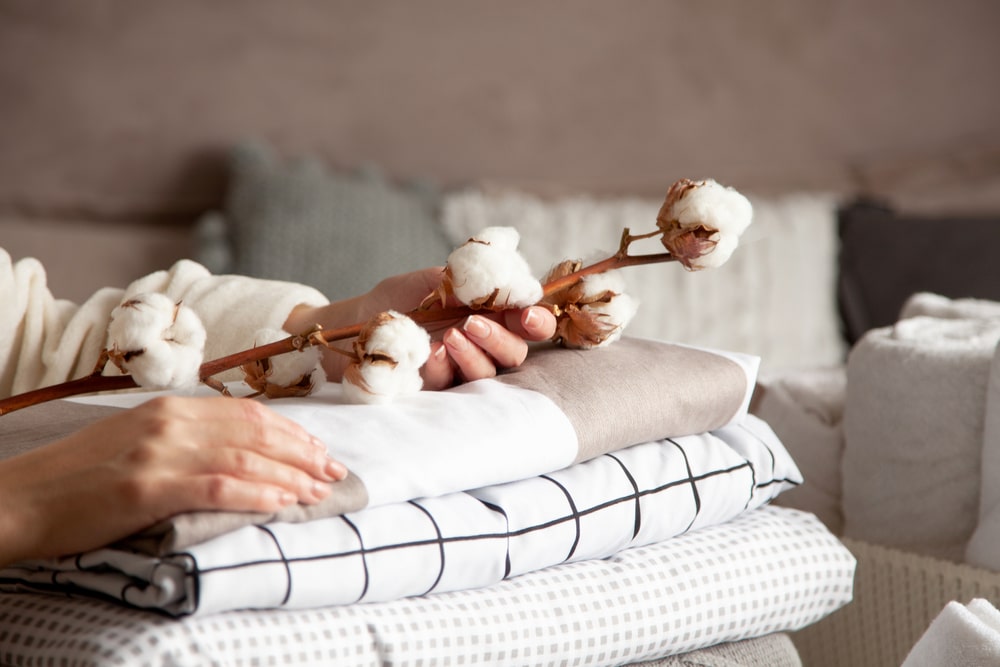 Are you someone who uses the same type of bed linens throughout the year? If so, you've been doing a disservice to your comfort levels. As a general rule of thumb, we always recommend swapping your bedding when the seasons change. After all, there's nothing better than a fluffy fur throw in the winter or a light linen duvet in the summer. Here are some helpful tips for choosing the ideal bed linens according to the season:
Winter Bedding – How to Design A Bedroom
Winter is the perfect time to make use of thick comforters and doonas.
Avoid cotton-rich or polyester fabrics that can make you overheat.
Layer your bed with throw rugs and a duck down quilt to really keep you warm and toasty.
Use this opportunity to select bedding in darker and deeper hues (dark blue or grey bedroom ideas) to create a cozy and warming space.
Spring Bedding – How to Design A Bedroom
As the months start to warm up, replace heavy winter covers with lighter ones made from natural fiber.
Opt for linen sheets in crisp white and a variety of pastel shades to really embrace a Spring color scheme.
Summer Bedding – How to Design A Bedroom
Choose light and breathable fabrics such as linen, cotton, french flax and bamboo.
Consider using a top sheet as a blanket instead of a doona.
Consider investing in a cooling mattress topper that will help improve airflow around the body to reduce heat.
Store away thick, winter duvets and any extra throw pillows or blankets you have on your bed.
Opt for lighter coloured sheets as they tend to stay cooler and help to reflect sunlight that pours into your room during the day.
Autumn Bedding – Tips How to Design A Bedroom
As temperatures slowly start to dip, now is the time to switch out your linen sheets for a slightly weightier version.
Replace the cooling mattress topper with a winter version towards the second half of the season.
Embrace the season's changing colors by opting for bed linens in shades of terracotta, burnt oranges and mossy greens.
3. Decorate With Perennial Indoor Plants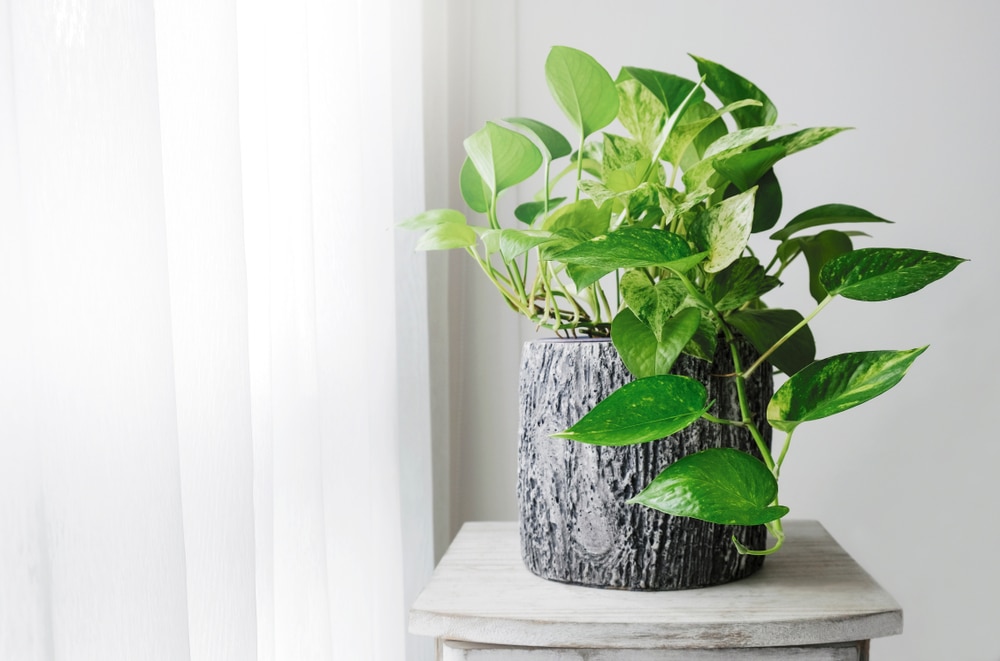 Bedroom plants do more than just provide aesthetic benefits. In fact, studies have shown that including a variety of different indoor plants in the bedroom can help to reduce stress levels, naturally filter air pollutants, promote better sleep and so much more. Because many plants go through a dormancy period throughout Autumn and Winter, he highly recommends that you opt for perennial indoor plants if you want to keep your bedroom looking vibrant and green throughout the year. Some inexpensive (and easy to care for) indoor perennials include the Spider Plant, Peace Lily and Golden Pothos.
Top Tip: Keep a healthy watering and fertilizing schedule during the growing seasons of Spring and Summer. As winter approaches, stop fertilizing and only water every 3-4 weeks to prevent root rot.
4. Rotate Your Accessories and Décor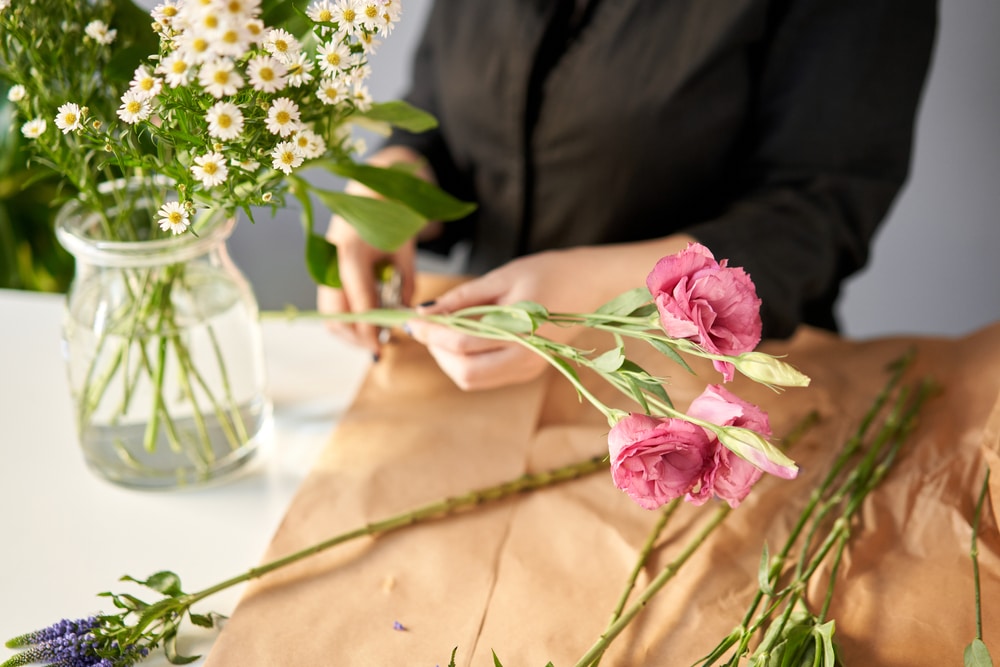 Another incredibly simple way of keeping your bedroom decoration in line with the seasons is to rotate your accessories and decor. Placing different types of accent pieces throughout your room is a quick and effective way to decorate according to the changing seasons. For example, decorating your room with freshly-cut flowers in the Springtime is a fantastic way to bring some freshness and new life into your space.
Other seasonal decor options include pine cones in winter, seashells in summer and dried pampas grass in Autumn. Do keep in mind that your seasonal decor doesn't have to cost a fortune – it simply needs to be a stylish reflection of the particular time of the year you are in.
5. Choose A Neutral Wall Color – How to Design A Bedroom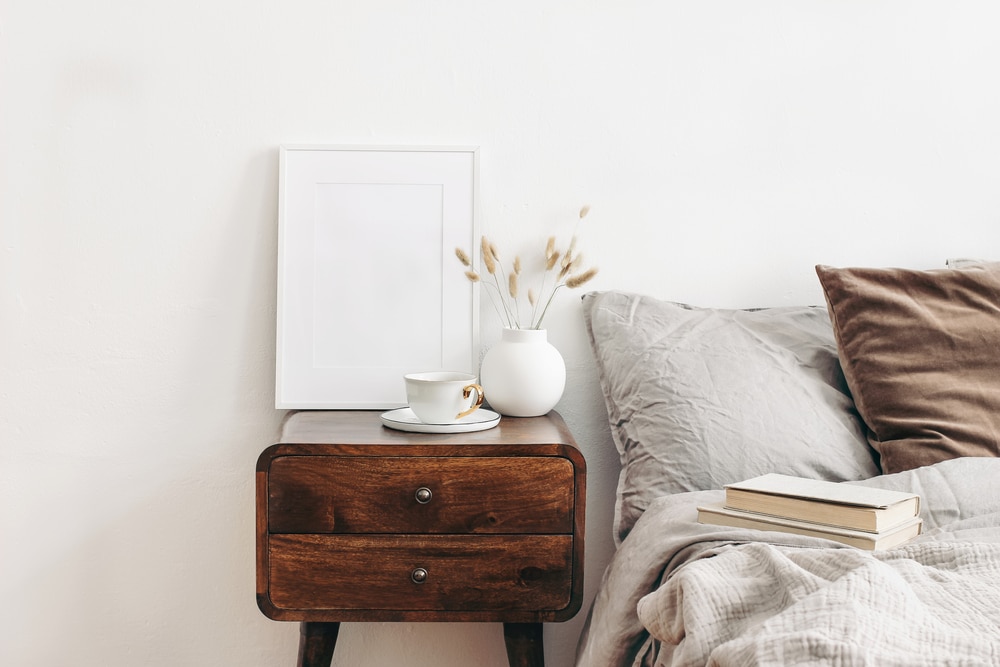 Unless you're looking to splash a new coat of paint on your walls every three months, we always recommend choosing neutral room color ideas for your wall. A neutral wall color will be a great foundation for seasonal decorating. And. it also allows you the freedom to change the overall style of your room without repainting. Additionally, while bright and bold colors may help you express a more energetic vibe, neutral tones offer a calming effect; which is exactly what you need in the bedroom.
Remember – neutral doesn't have to mean plain white or boring. For some ideas on how you can utilize a variety of different neutral shades and hues in the bedroom, be sure to check out this article.
6. Vary Your Window Treatment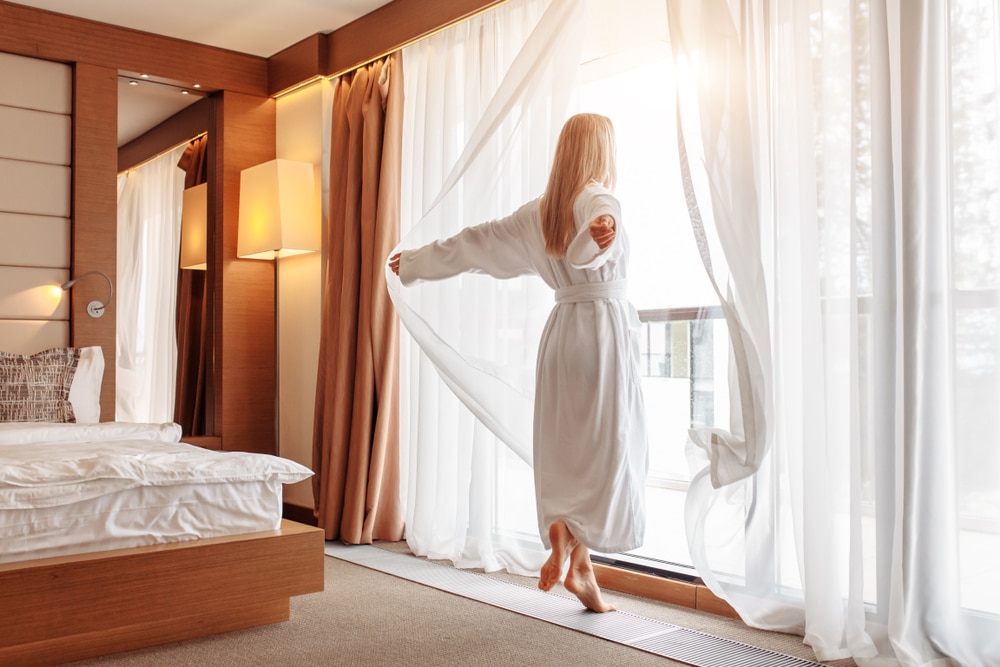 Last but not least, if you really want to commit yourself to designing a bedroom with the seasons in mind; we encourage you to choose different window treatments depending on what time of the year you're in. For example, when it comes to sultry summer days, window treatments that block the sunlight is the best. Making the sunlight away from entering your room may be the most comfortable option. When temperatures vary in Spring and Autumn, consider swapping out your drapes for shades or blinds; which make it easy to let light in or out when temperatures fluctuate. Lastly, Winter is the perfect time to switch to drapes made with heavy fabrics such as lined polyester or velvet. 
Related: Bed Sheet Color Ideas
Conclusion – How to Design A Bedroom
And there you have it – everything you need to know on perfect bedroom design with the seasons in mind. All it takes is a little thought and effort to curate a space. It keeps you comfy and cozy regardless of the temperature outside. What are some of your favorite seasonal décor tips? Be sure to leave a comment and let us know.