Cool Kids Bedroom Theme Ideas – We all want the best for our kids. Wanting the best for them includes giving them the best version of their space in the house. Investing in a kid's room can bring tons of benefits that we sometimes fail to recognize.
If you are looking for ideas on how to decorate your kids' bedrooms, you have come to the right place. Here are a couple of bedroom themes and design ideas that combine fun, play, and comfort all together. Feel free to grab some of the ideas and tweak them according to your liking.
Fun and Easy-to-do Ideas for Your Kids' Bedrooms
The key to getting the right bedroom idea for your child is by understanding your kid's personality, character and style. This makes it easier to conceptualize how the bedroom is going to look like.
Girl at Play Bedroom Theme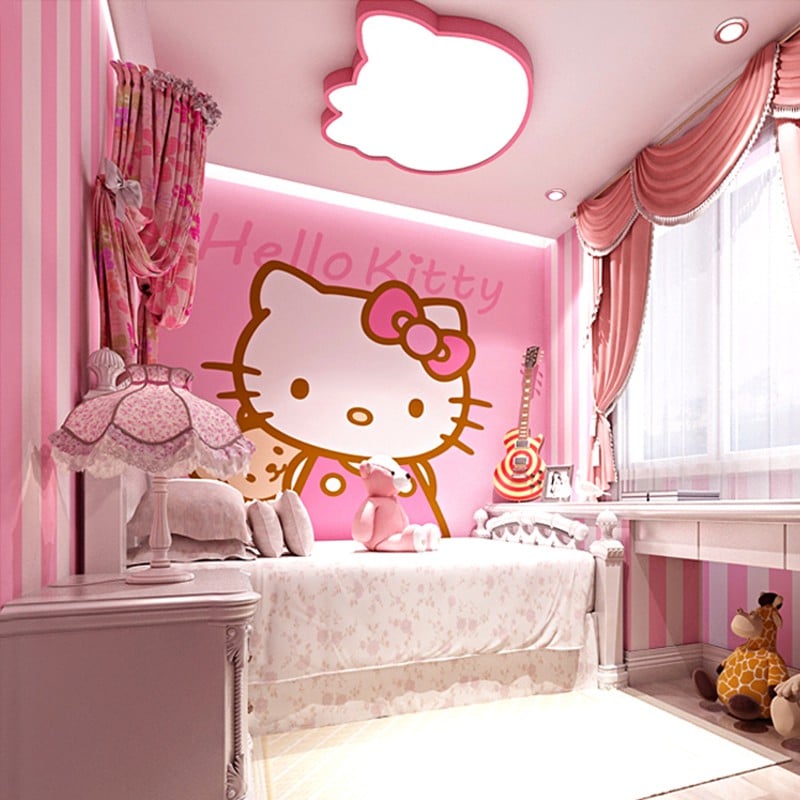 This bedroom design is made for little girls who love to feel as if they are in a girls' haven. In this theme, you can add a couple of colorful and cute decorations in the form of mats, wallpapers, and other wall accessories.
Check out a character or a place that your kid likes and decorate it as if you are setting up the exact same setting in their room. Accessorize it with dolls, toys, playhouses, tea pot sets and books that will keep them busy throughout their entire stay.
This bedroom can be equipped with a cute bed with a pullout drawer below. This leaves enough room to accommodate all the toys you plan to accessorize it with. This can also be a great opportunity to train your child to learn how to put the toys back and organize them.
Artsy Room for Your Little Artist Theme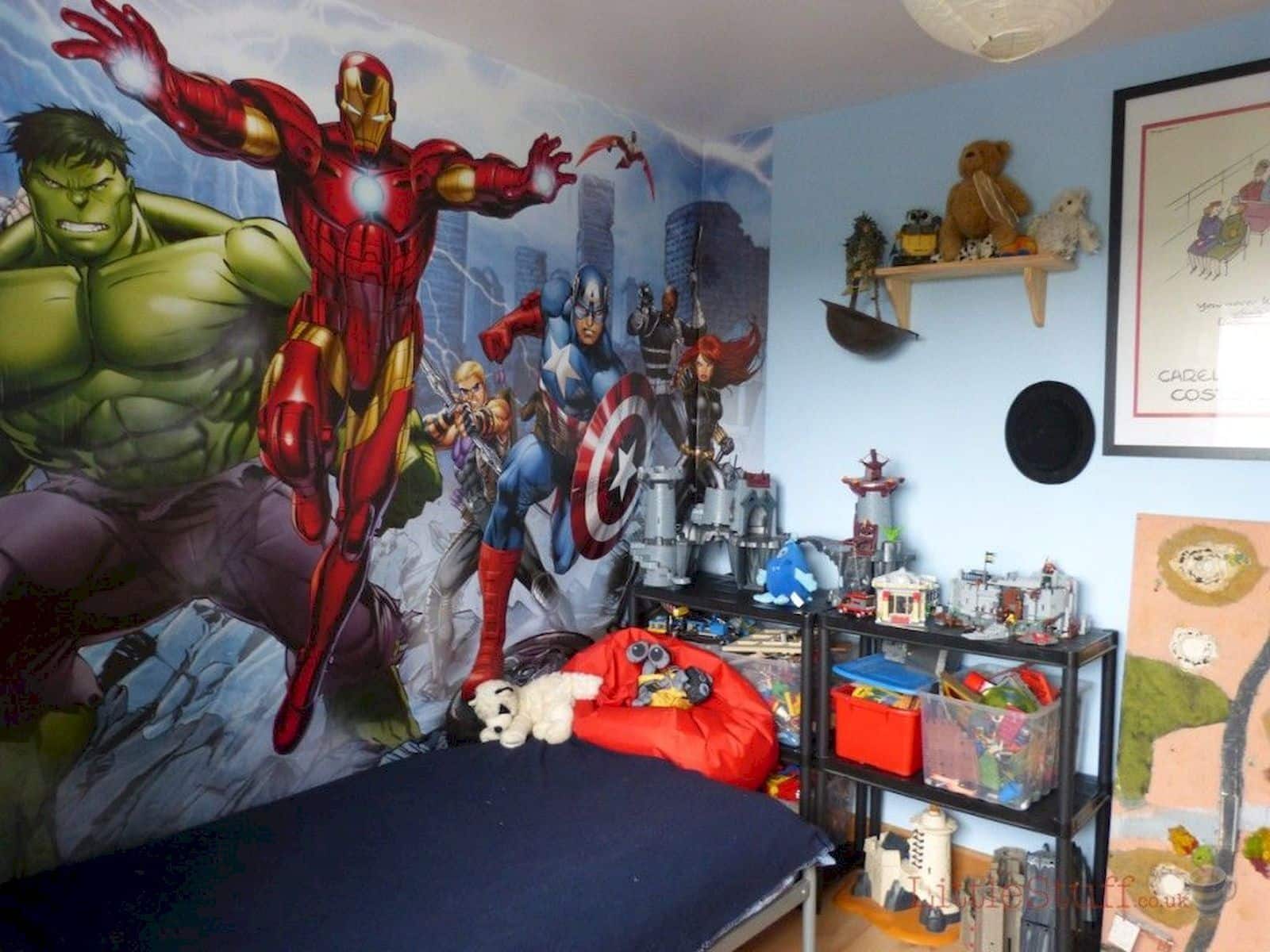 This Cool Kids Bedroom Theme Ideas have an area with a huge wall art of their favorite cartoon character or setting. Wall art has always been a good way to keep your kids excited to stay in their rooms. Make it colorful and add some interactive toys to make it seem like a playground.
You can also put a small area for them to do their drawing and paintings. Post artworks that can inspire them to create their own. Make items like paint, crayons, canvasses and drawing books accessible to inspire them in honing their creative side.
Setting up a mini-gallery for all their finished artworks can also be a good motivation for your kids. It can be an interesting area for the entire family to look back on as it will be dozens of artworks made by the kids.
Mixed Pastel-Themed Shared Room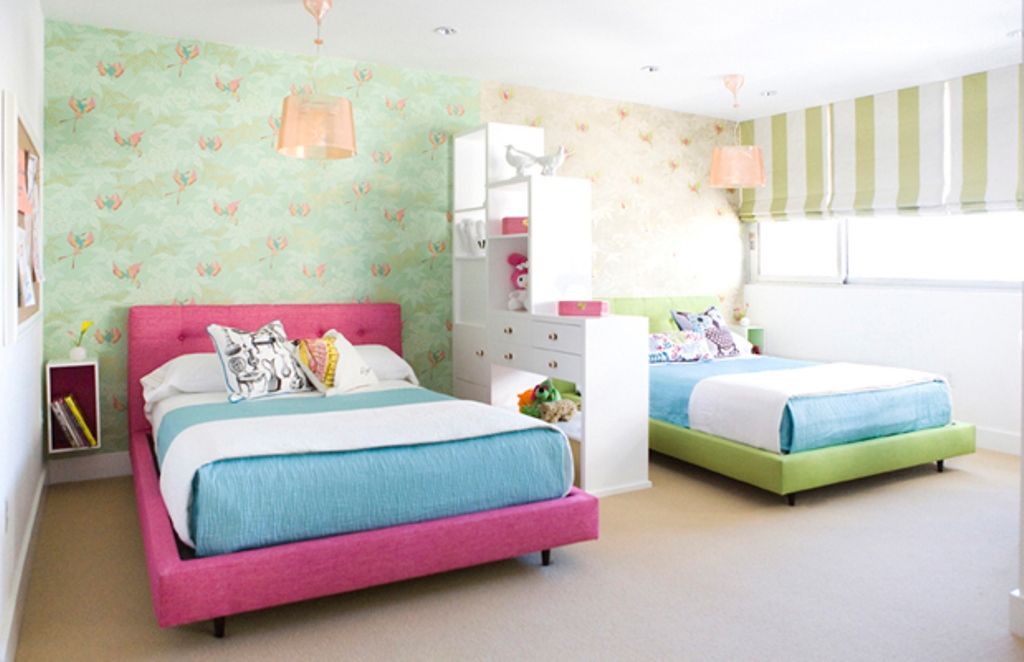 If you have kids sharing their room, this can be a good theme to go with. This works great for kids with the same or opposite genders. The key is to find the right colors and accents to go with.
Paint both sides with their favorite colors and accentuate them with toys, photos and posters. Create a small nursery room so they can practice playing and sharing things with each other. You can go for two separate beds that can be divided by a cute shelf filled with books or toys.
The Studying Child's Bedroom Theme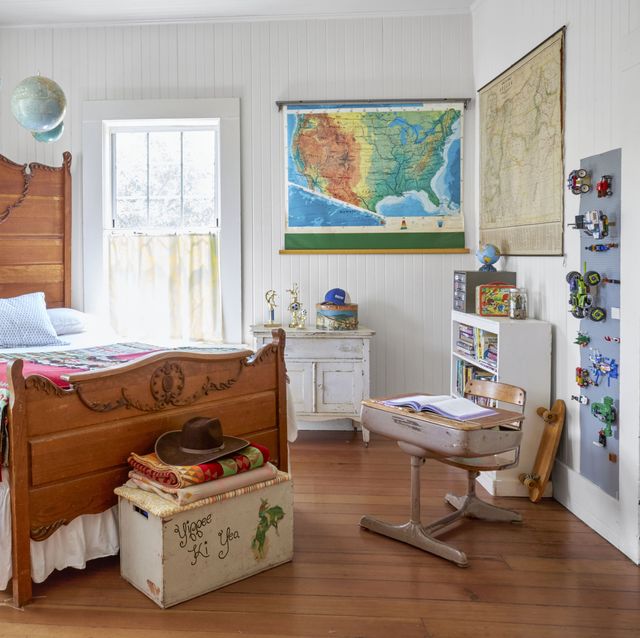 If your kid has already started school, it may be a good time to have a bedroom theme that encourages study more than play. A combination of the two will always be the perfect choice. Go for wallpaper art that promotes rest and calmness so they can concentrate on their tasks.
Children love loft beds so you can use this furniture to keep them excited to stay in their room. Most loft beds have spaces below; you can decide to make it into a studying area or a playing area. This depends on your child's personality; this furniture is good enough to make sure your kid's room is fun and functional.
 Related: Kids Bedroom Layouts Ideas 
Tranquil Theme for Your Little Reader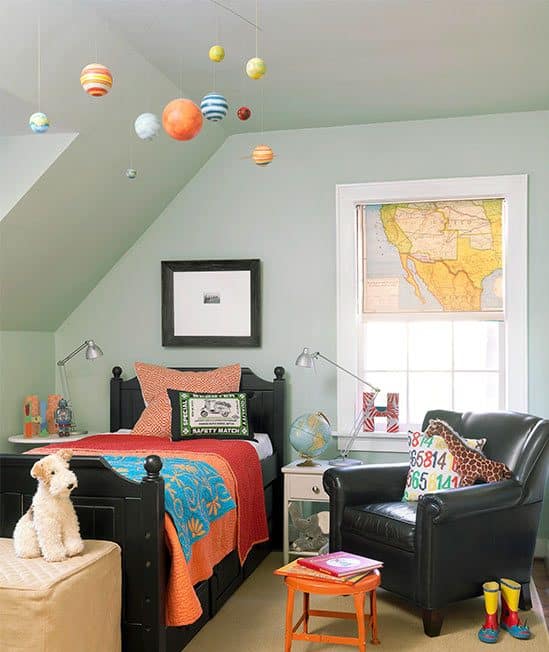 As kids grow up, they will be interested in reading about new things that interest them. Setting up a room with greens and many other relaxing colors can add up to your kid's concentration when they curl up in a corner to read.
Create a reading corner where they have shelves of books they can reach to get any time. Place a comfortable bean bag, hammock, or study table for comfort. And don't forget to add good lighting to make sure their eyes aren't strained and are well taken care of.
Safari-Themed Bed for Your Adventurer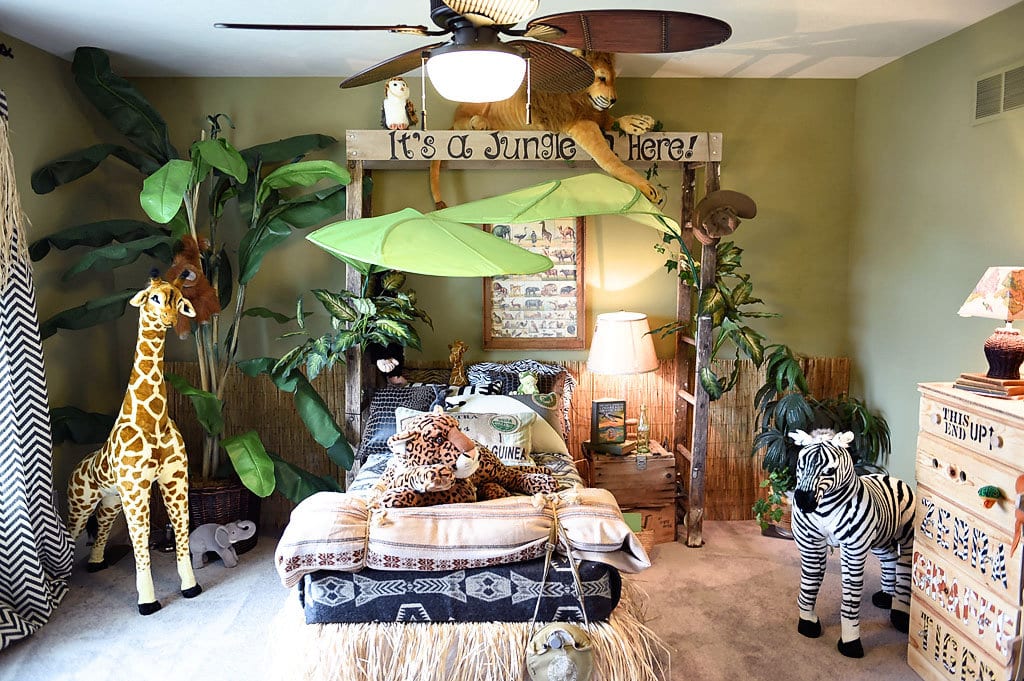 There will always be kids who have a love for the wild – rain forests and animals. Create a bedroom that looks and resembles a rain forest. Add a couple of animal toys that can range from small to extra large sizes to match their role playing.
Add an area with a television set and movies that teach them about the wild. In this way, you can continue teaching them about nature and all there is about the world without leaving the house.
A Useful Guide in Creating a Safe and Functional Bedroom for Your Child
Safety should be top priority.
No matter what theme you plan to incorporate in your child's room, it is important to remember that safety always comes first. Make sure to avoid placing accents and toys that have sharp edges or can contribute to avoid accidents and injuries.
Add some space for play.
Since this is your kid's room, you should remember that an important element here is play. Kids would want to spend more time in their rooms if there is something that interests them. Make sure to add something that will give them fun and excitement all the time. It can be for play, it can even be for their chosen hobby.
Related : Cool Teen Bedroom Ideas
Conclusion
Nothing can be more exciting than giving your kid's bedroom a makeover. This is something that will be engraved in your child's memory for a long time, so make sure to give it all you can. Spice it up with wallpapers, accents, toys, and other kid-friendly items.
Always remember to mix in the three important elements, play, fun and functionality. With all these at hand, along with some safety precautionary measures, your child's bedroom will be a true haven for your kids.
More Cool Kids Bedroom Theme Ideas