Galley Kitchen Remodel – A galley kitchen is a household kitchen design which consists of two parallel runs of units. Just like a ship's galley, this kitchen allowed the maximum use of restricted space and required the minimum work of the movement.
Usually, one kitchen wall features some cooking components, such as an oven, stove, and storage elements. While the other wall is for the sink, additional storage, and other cleaning fixtures.
Its efficiency and safety during the cooking make the professional chefs love to use it. Moreover, this kitchen model is easy-to-navigate, makes everything in the room is easy to reach. Thus, having a galley kitchen in a house is a plus point because of its uniqueness and effectiveness. Once you have an idea of what you want your kitchen to look like, it is time to start planning your kitchen remodel. To help you get started, you would need to find a contractor specialize in kitchen renovation. This is because kitchen renovations can be complex, and you would need an expert to help you plan and execute your kitchen remodel.
Galley Kitchen Remodel Ideas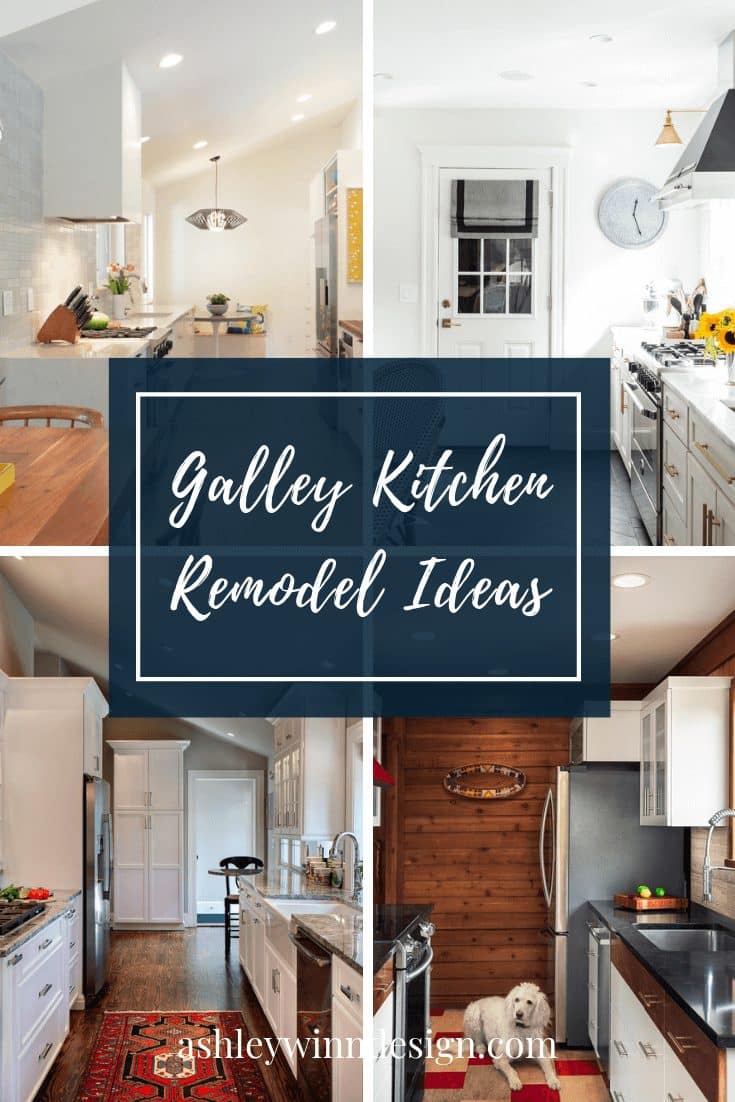 Remodeling a galley kitchen is a great way to make a kitchen space becomes more functional and efficient.
Besides, the addition of other elements in a galley kitchen will increase its attractiveness. Now, take a look at these galley kitchen ideas.
Modern Galley Kitchen Remodel
A modern kitchen design, especially a galley kitchen offers different layouts and interiors. Its simplicity makes it more comfortable to use. Here are some inspirations of the contemporary galley kitchen.
Related : Galley Kitchen Layout Ideas
Medium Tone Kitchen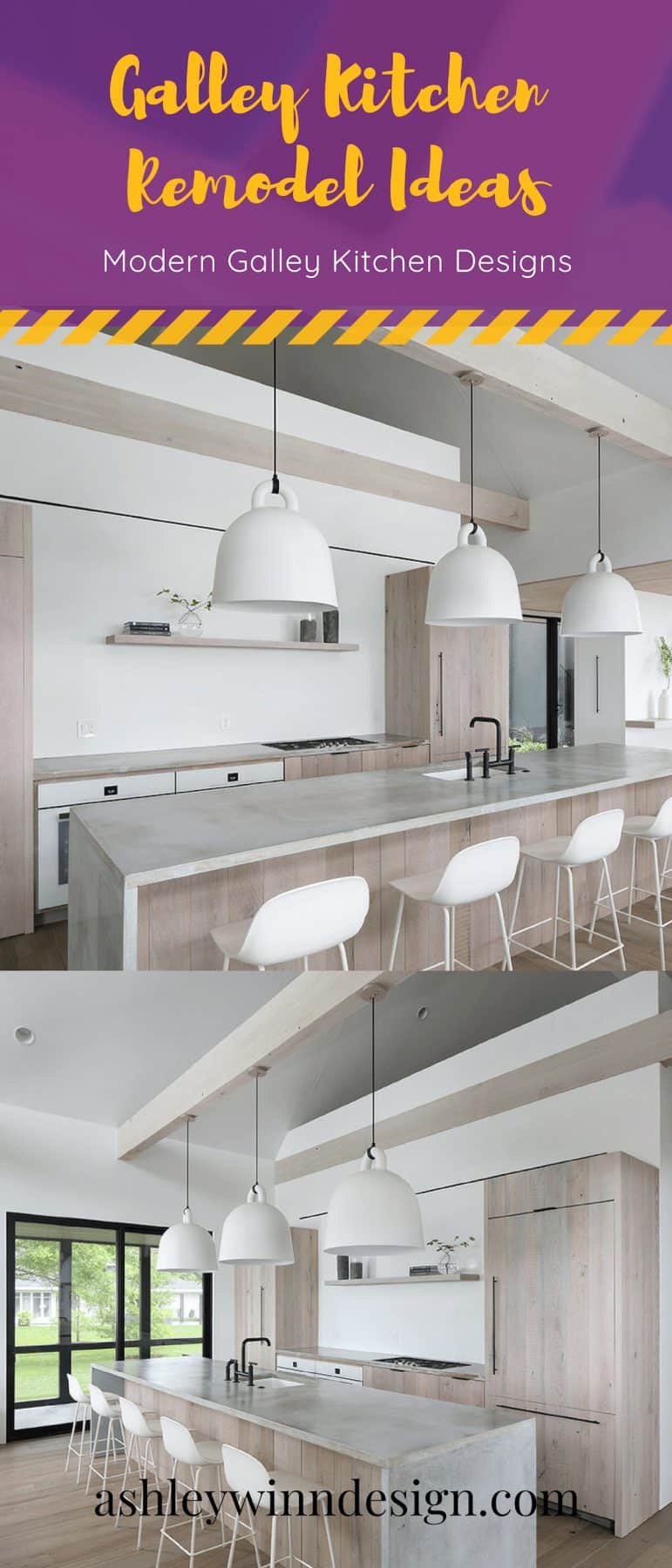 A combination of wooden accent on the floor and cabinets with grey countertops makes this kitchen shows its medium tone.
Also, the addition of white on chairs, walls, and hanging lamps give more lights to the room.
Luxurious Kitchen Style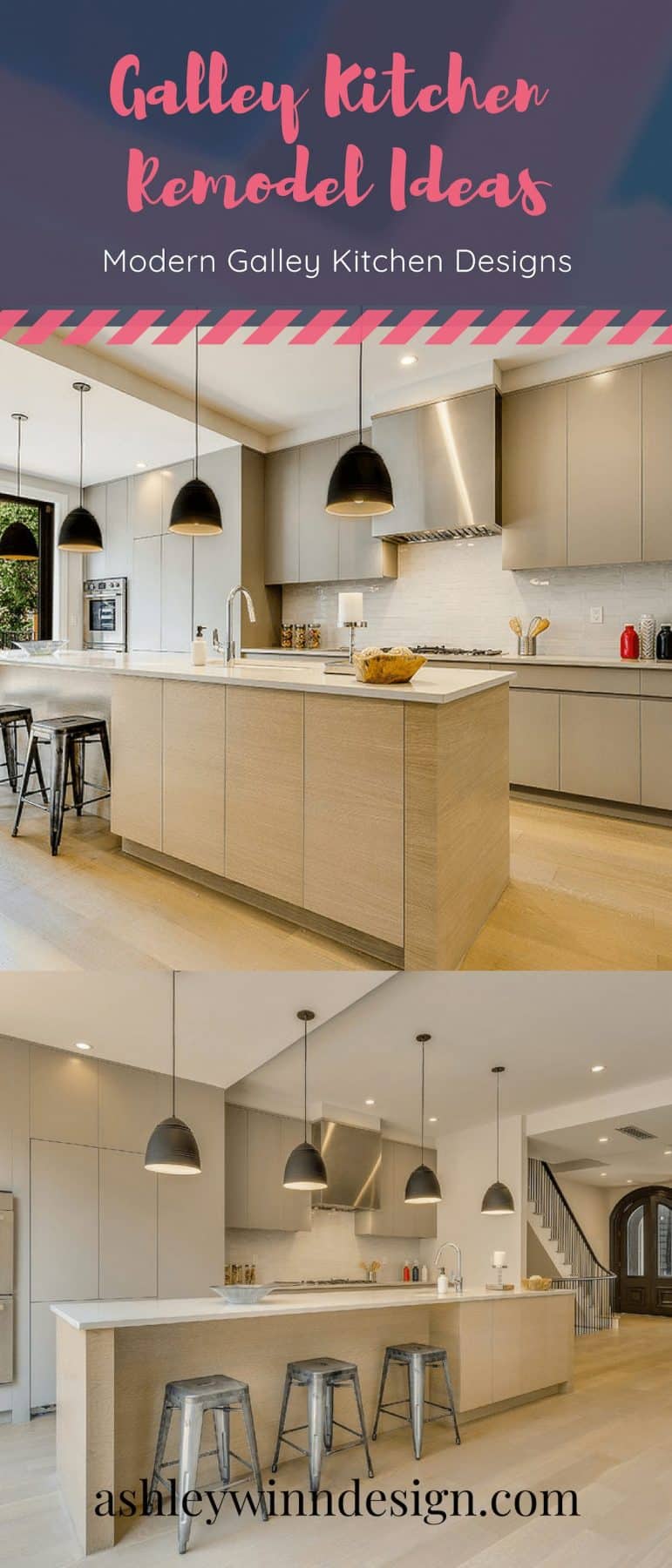 Elegant and luxurious looks from this large galley kitchen come from the beige wooden floor and grey flat-panel cabinets.
Combined with white countertops and hanging lamps, it brings a contemporary style. Also, some cooking components, storage, and an island only take a small space of the room.
Minimalist Galley Kitchen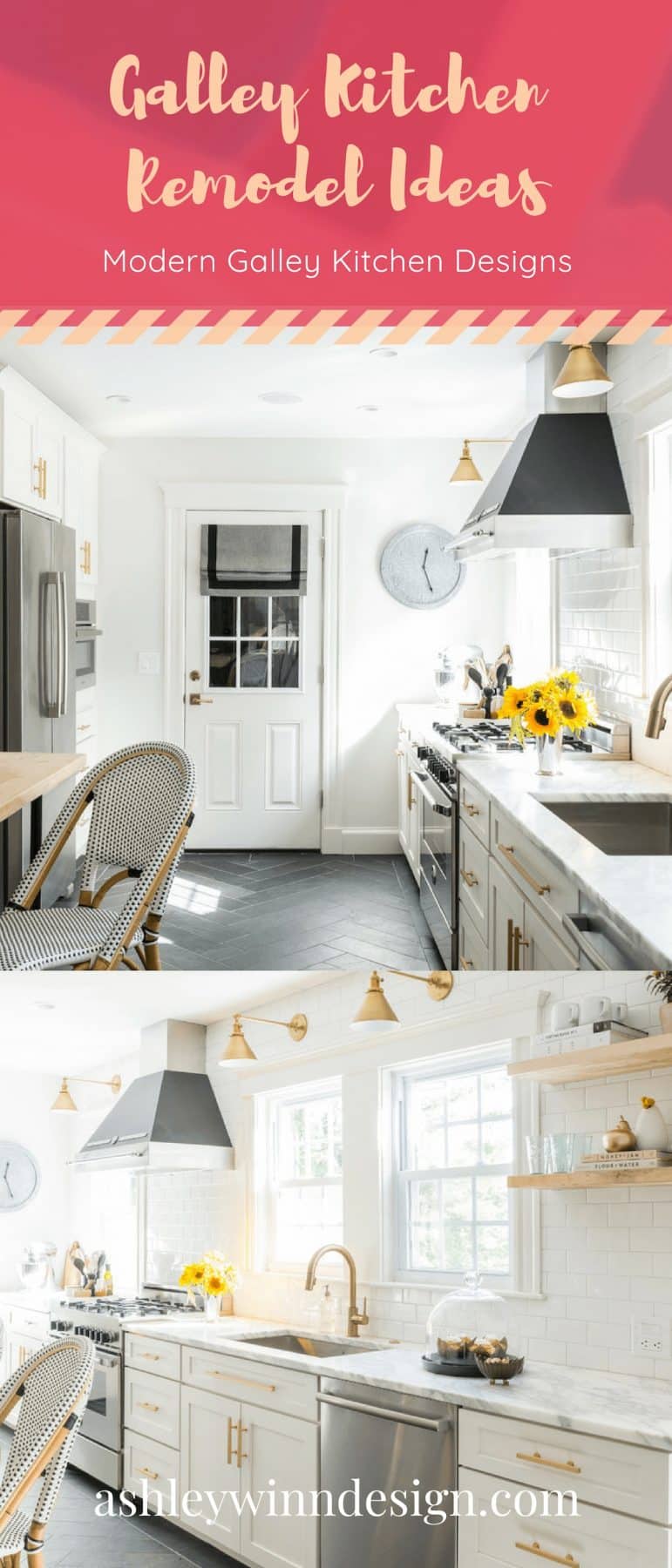 An eat-in-kitchen style built in a little place. Although it looks small, it does not look narrow. All of the kitchen elements are fitted perfectly in the room.
Some elements applied in this small galley kitchen are an undermount sink, white cabinets, marble countertops, white backsplash, stainless steel appliances, and a wooden island.
White and Wooden Kitchen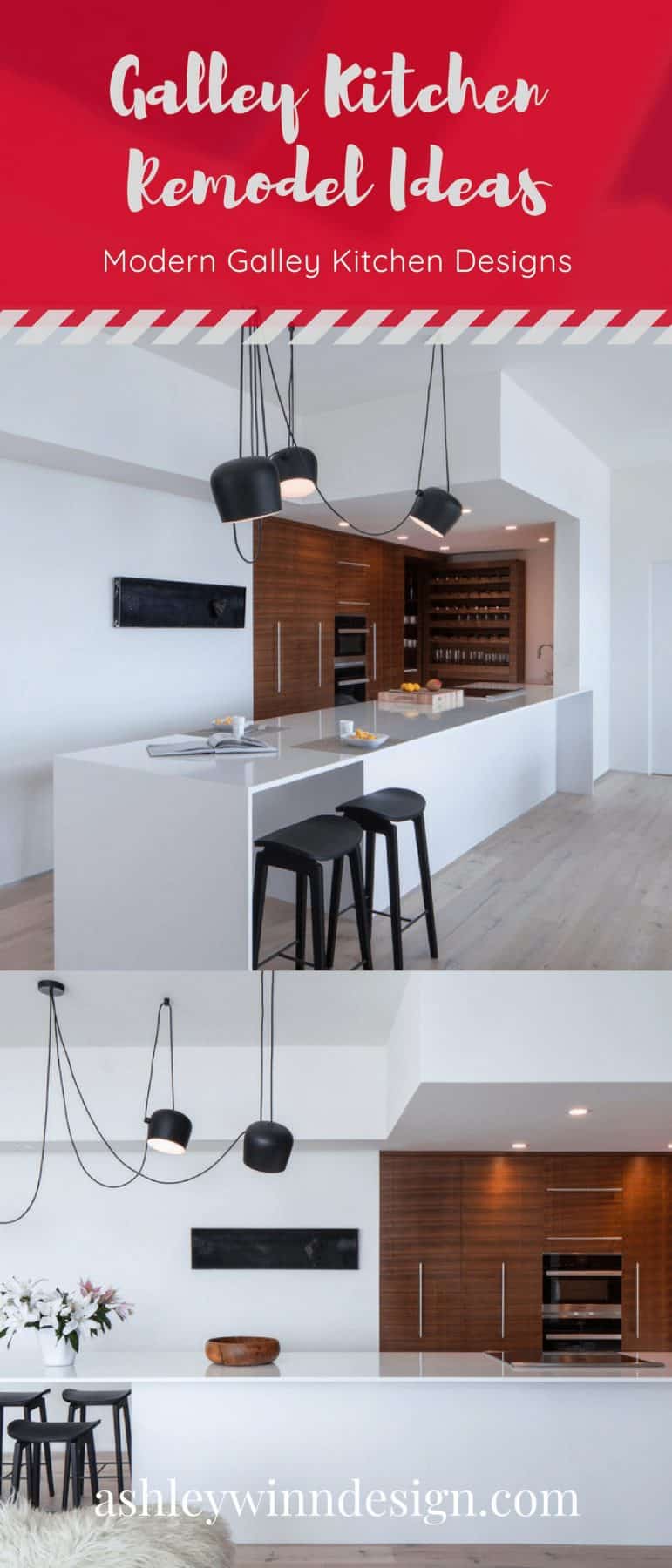 The dominant color of white from this galley kitchen design is on the wall, ceiling, and island. Above the island, there are three light fixtures which show the artistic part of the room.
Moreover, an application of wooden accent can be seen on the corner and also on the floor. Thus, those beautiful combinations of white and wooden accent bring a contemporary style in this kitchen.
Mid-Century Modern Kitchen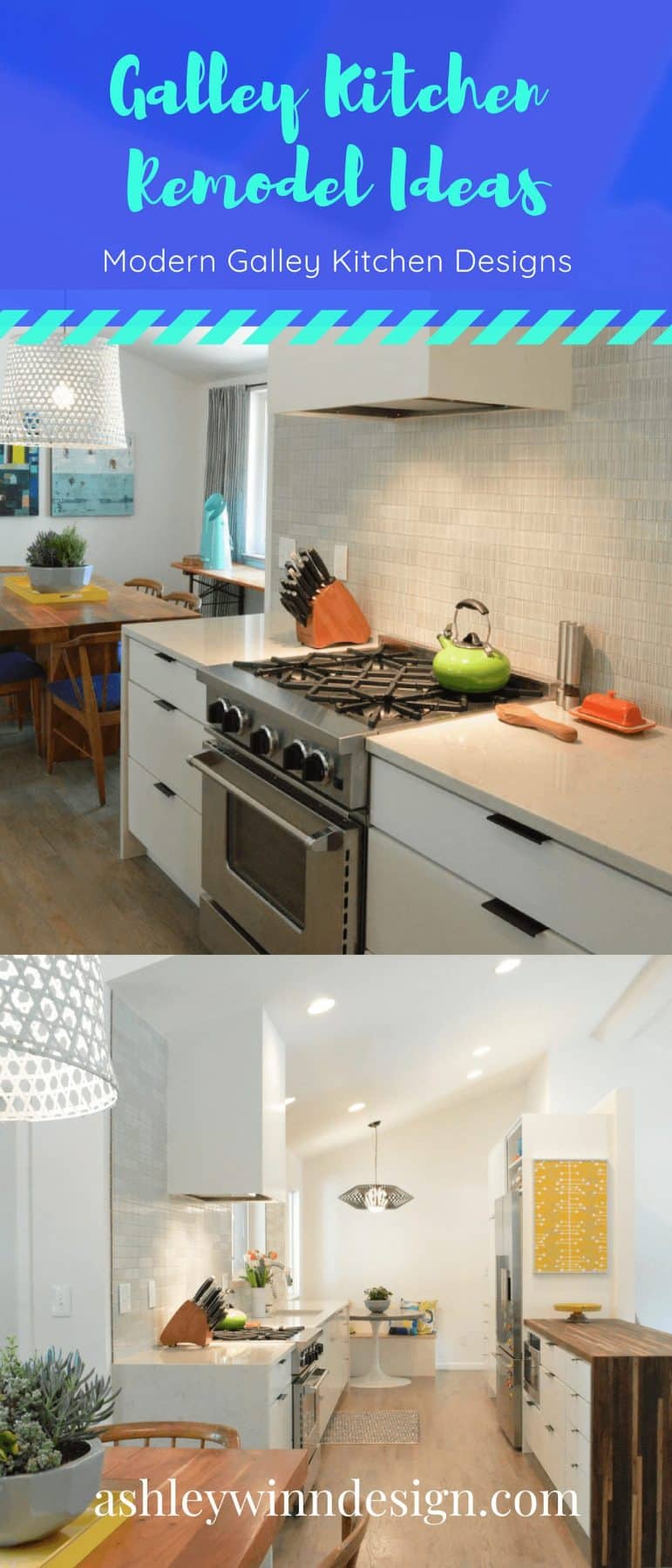 A mid-sized kitchen is called a mid-century modern because it shows a development design from the middle of 20th century. The 1970 galley kitchen remodel design is on the furniture, such as on the undermount sink, white flat-panel cabinets, light fixture, and grey tile backsplash. Also, another modern style appears on the use of stainless steel household. Moreover, the warmer look comes from the combination of dark brown wooden floor and white wall.
Finally, these modern designs show various galley kitchen designs, from small to large size, medium to light color, and simple to luxurious. It all depends on the individual's needs. Those designs above are perfect ideas to inspire remodeling an old galley kitchen.
Rustic Galley Kitchen Remodel

A natural beauty brings a fresh atmosphere. It can be applied as a design to decorate a house, including a kitchen. A rustic model also a part of the home design which includes it. Usually, there is a warm and cozy look in a rustic kitchen. Let's take a look at these rustic galley kitchen remodeling ideas.

Open Kitchen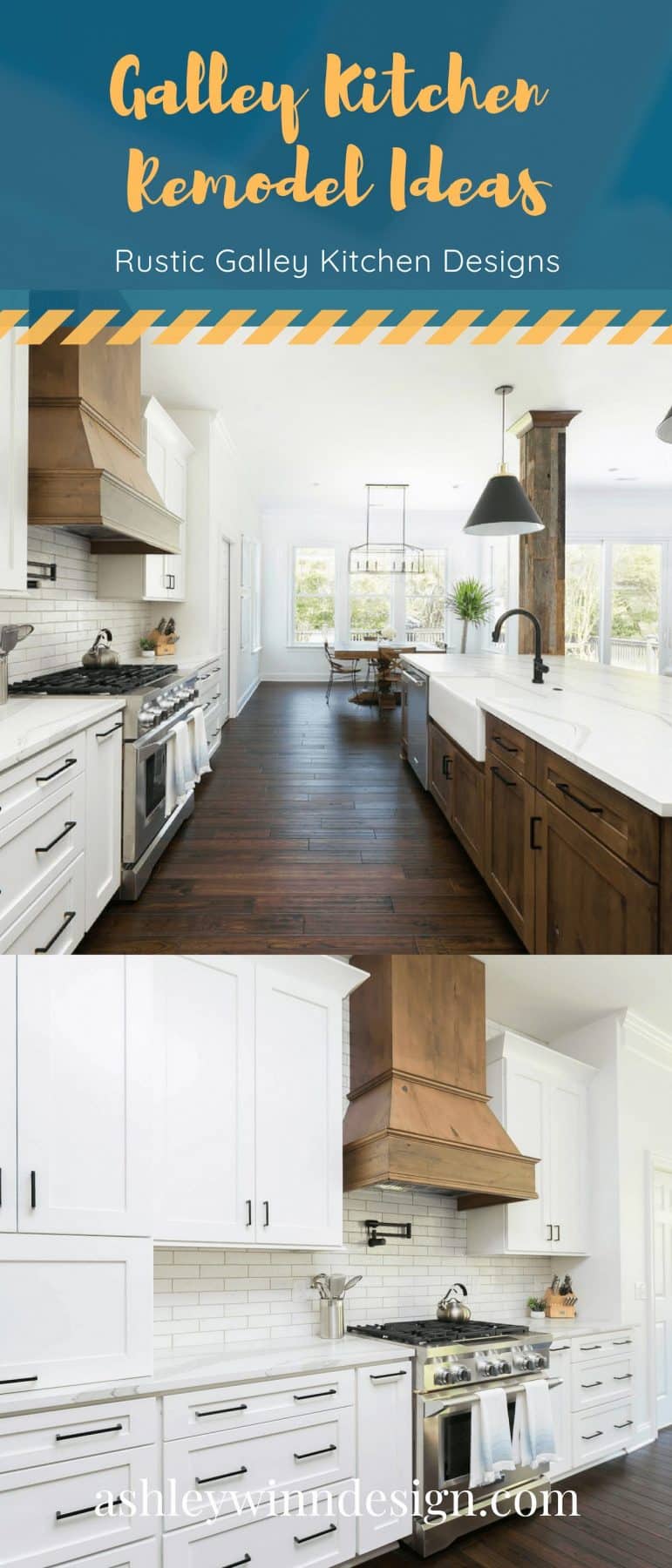 An open concept applied in this huge galley kitchen. Its farmhouse design is on the application of dark brown wooden floor and a farmhouse sink. On the left side, there are white cabinets with quartz countertops and white brick backsplash near the stainless steel appliances.
While on the right, there is a white island countertop combined with a farmhouse sink. Moreover, the whole room is painted white, makes it looks clean and cozy.
Organic Kitchen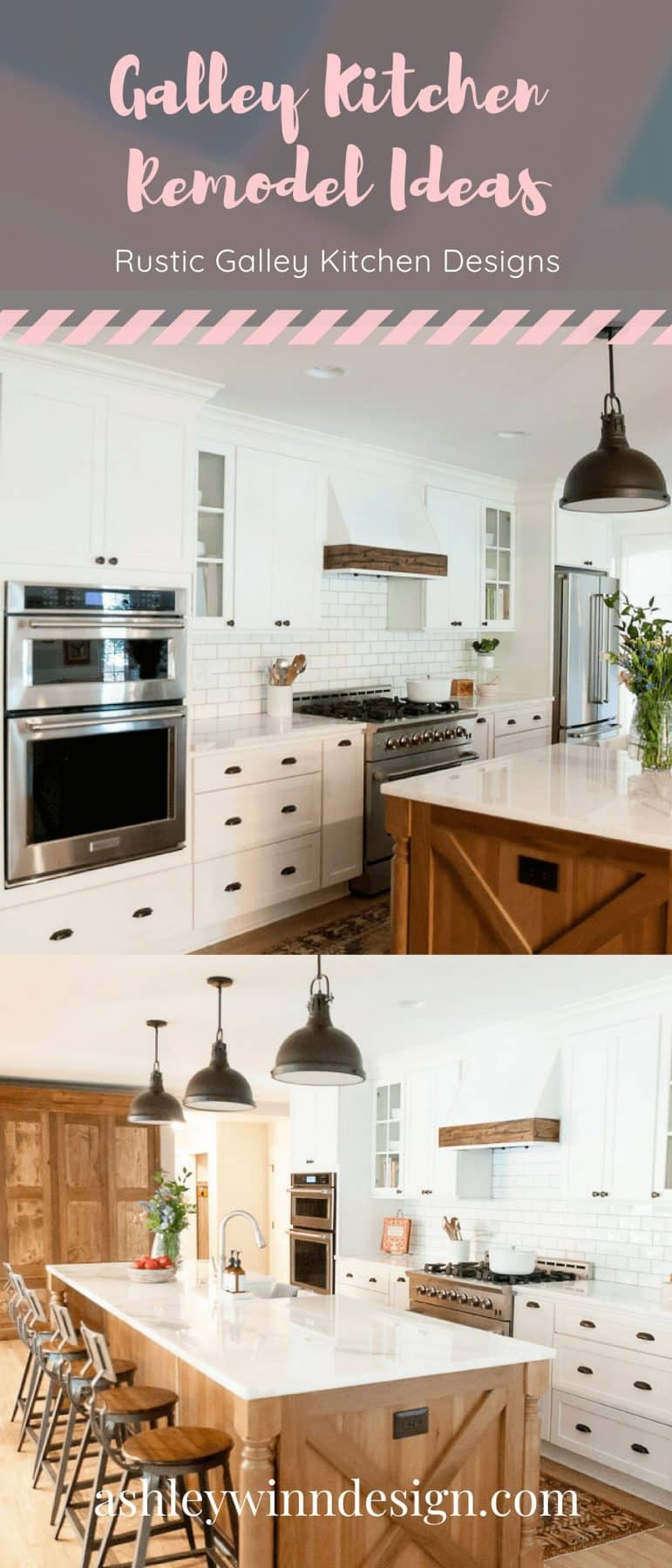 A wooden accent became a dominant part in this country kitchen. More than fifty percents of the room have it. Start from a light wood floor and then a wooden island with white countertops.
The combination of white also appears on the shaker cabinet and tile backsplash. Moreover, some stainless steel appliances also installed in the room.
Black and White Kitchen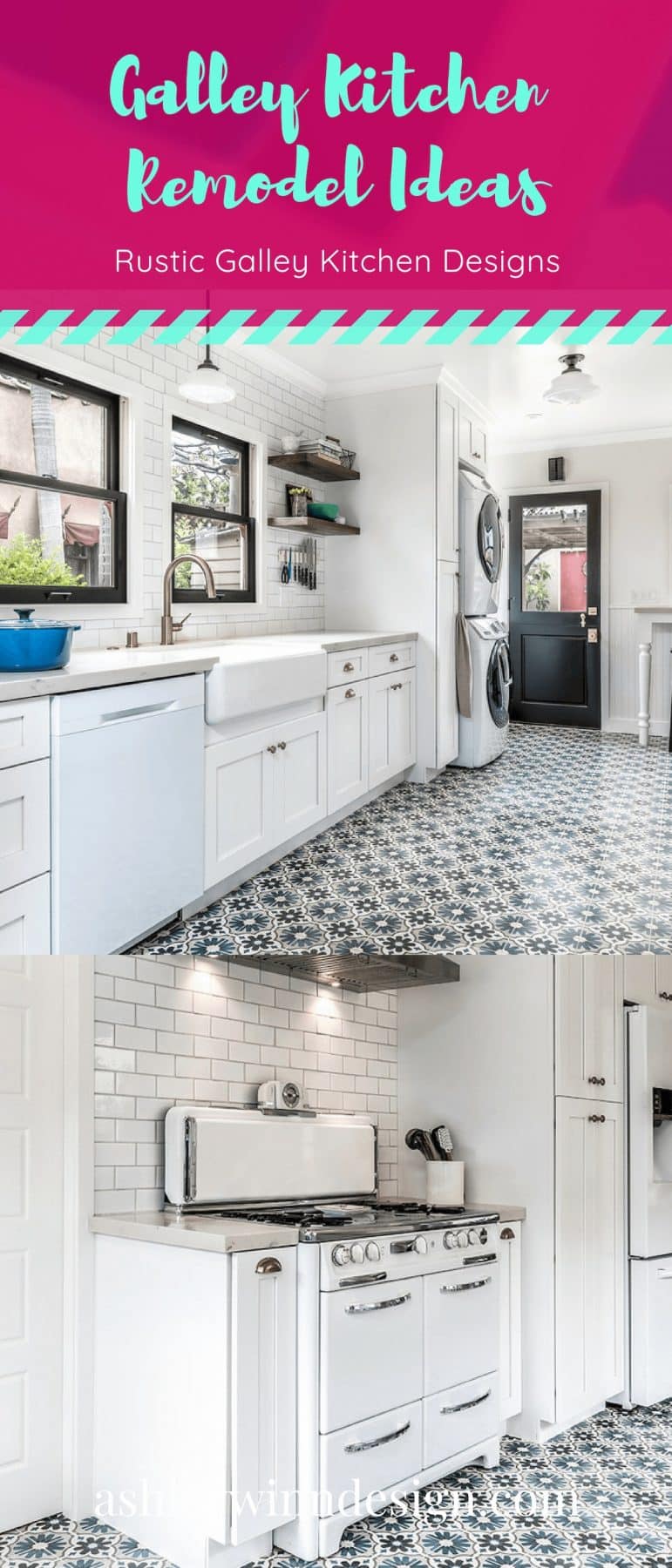 A unique black and white pattern floor applied in this mid-sized kitchen. With no installation of an island, the place filled with white cabinets, white ceramic backsplash, shaker cabinets, and white appliances. There is a farmhouse sink installed below two glass window, so the owner can enjoy the view while washing the dishes.
Traditional 1960s Kitchen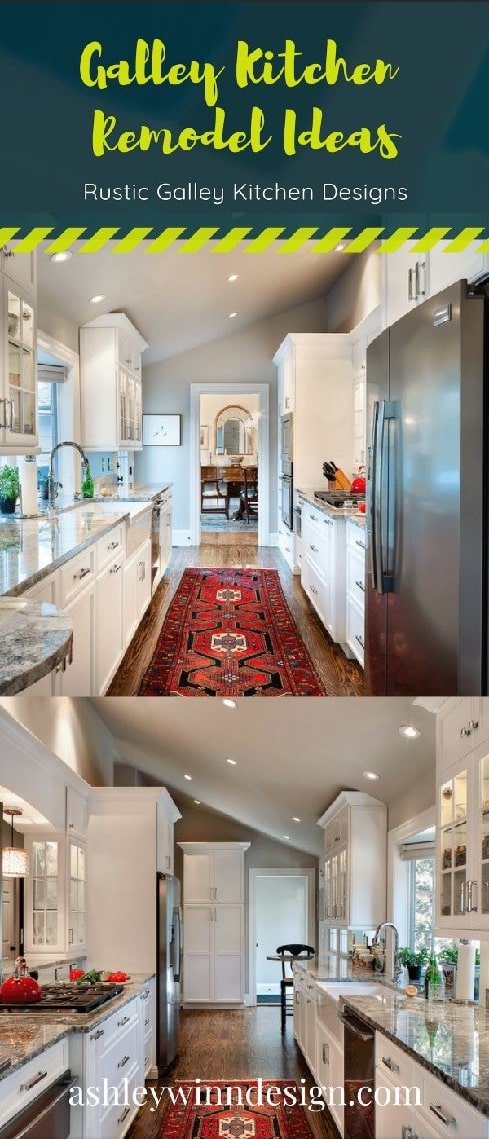 A dark wood floor combined with white and grey furniture creates an elegant look from the 1960s in this galley kitchen. It arranged perfectly with white recessed-panel cabinets, granite countertops, stainless steel appliances, and a farmhouse sink. However, there is no island applied.
Minimalist Rustic Kitchen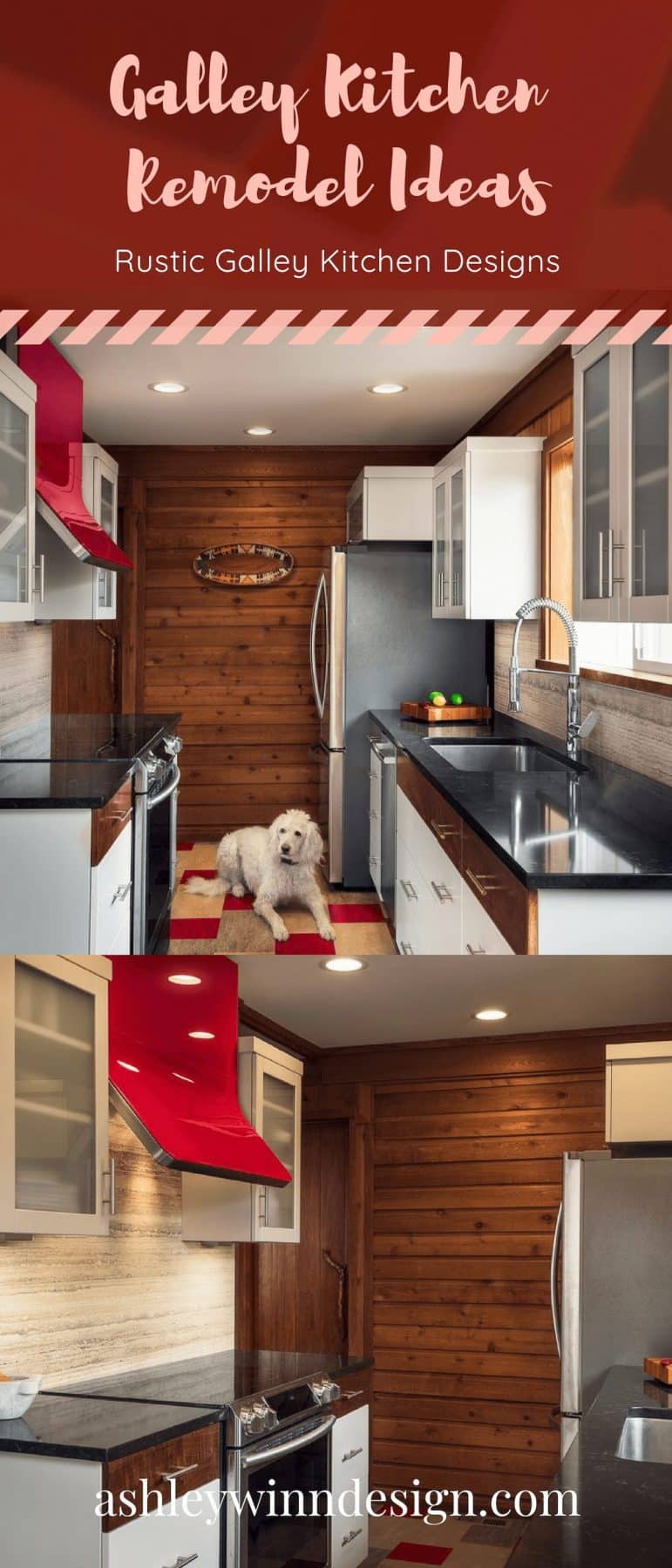 A linoleum floor and wooden wall become the center of attention. The kitchen has an undermount sink and glass-front cabinets with quartz countertops. Moreover, there is a stone slab backsplash and stainless steel appliances provided in this small but fit galley kitchen.
Thus, a rustic kitchen design brings a natural view to the room. With its farmhouse style and white color, it shows that a kitchen can have a combination of modern and traditional.
In conclusion, a modern and rustic galley kitchen designs are both provided excellent ideas. To choose one, it depends on the individual's taste. If you like a neat and straightforward design, you might want to pick a modern one. While, if you wish to have natural beauty with some additional decorations, the rustic galley kitchen might be the best choice.
How To Decorate A Galley Kitchen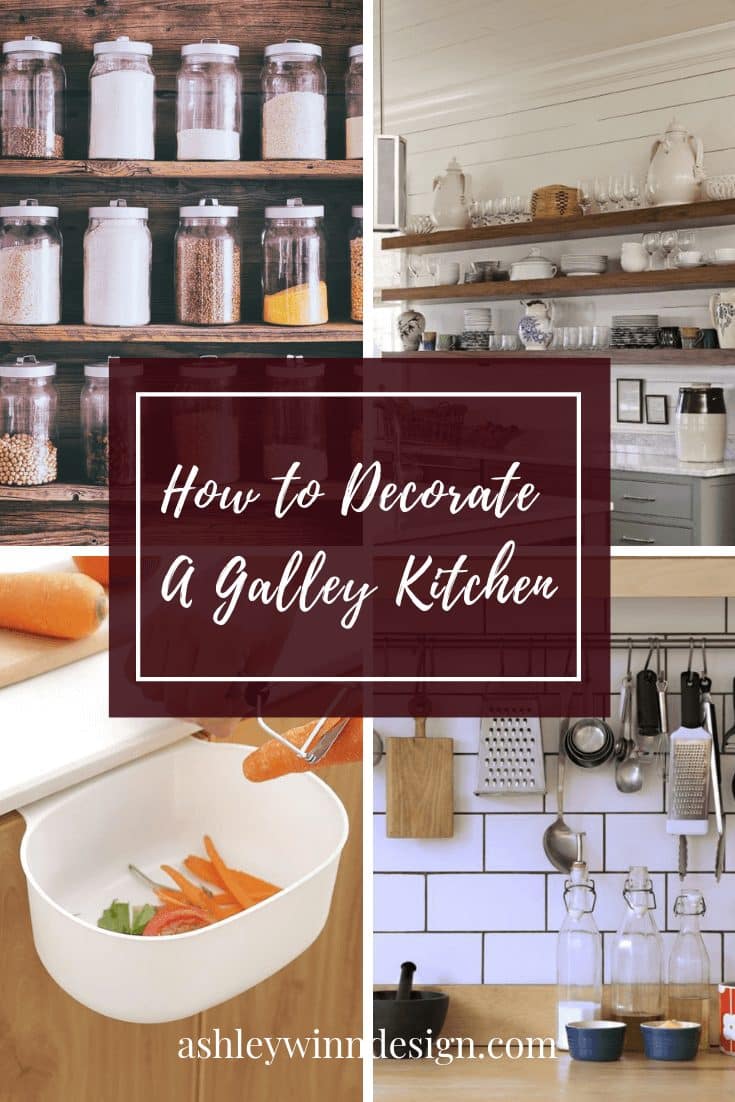 A galley kitchen tends to be small and slim. Just like its name, it inspired by the ship or aircraft kitchen. Having a galley kitchen in your house might be a great idea, but considering what you should need first in your kitchen is essential too.

While decorating a galley kitchen, you need to pay attention to every part of the room, from a small to significant ones. Here are some tips on how to decorate a galley kitchen.
Related :  Kitchen Cabinet Hardware Ideas Photos 
Get a step stool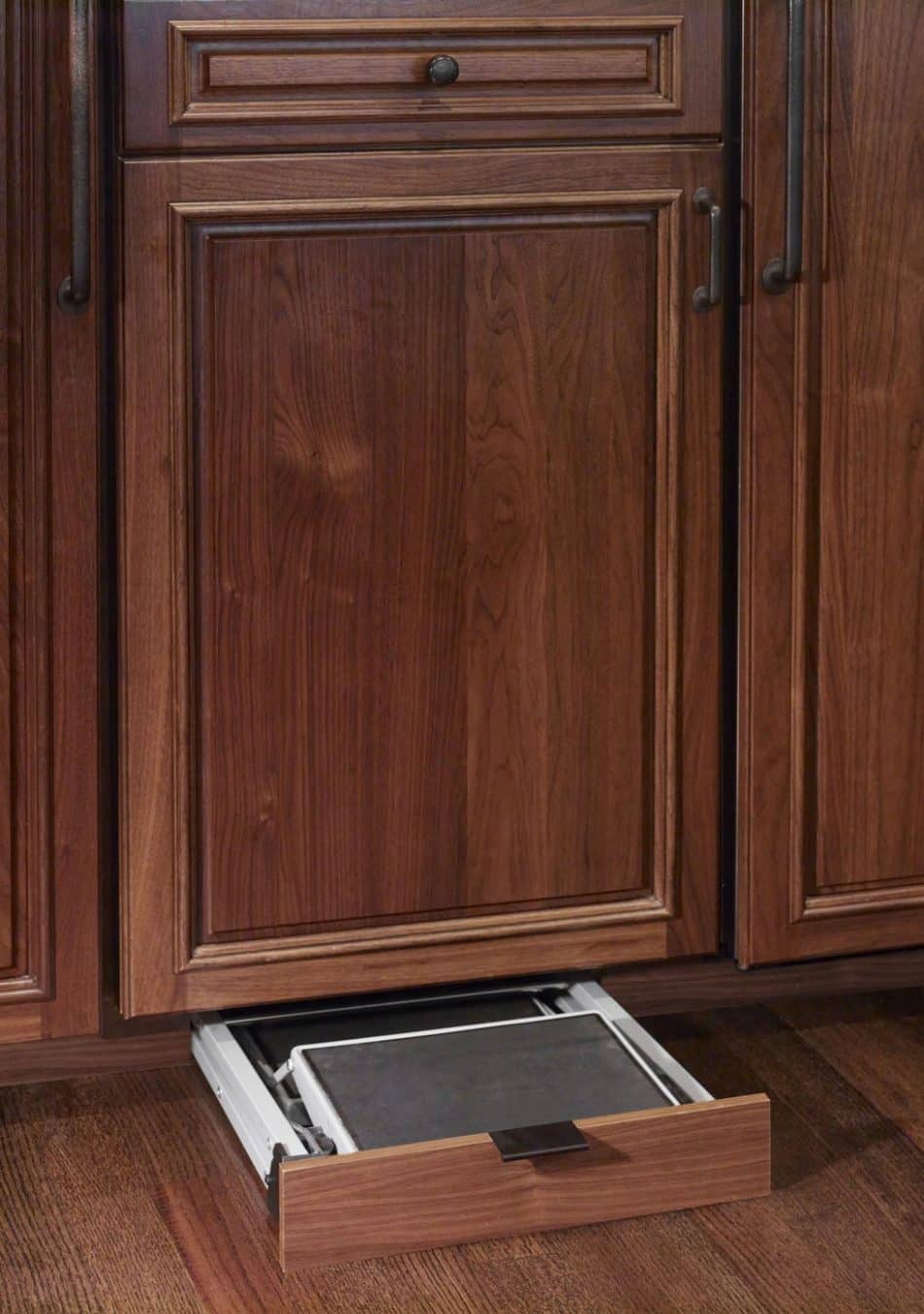 A step stool is useful for high shelves which are hard to reach, especially in a small kitchen. You can get a step stool and put it underneath the counter or keep it in a closet.
Built an open shelving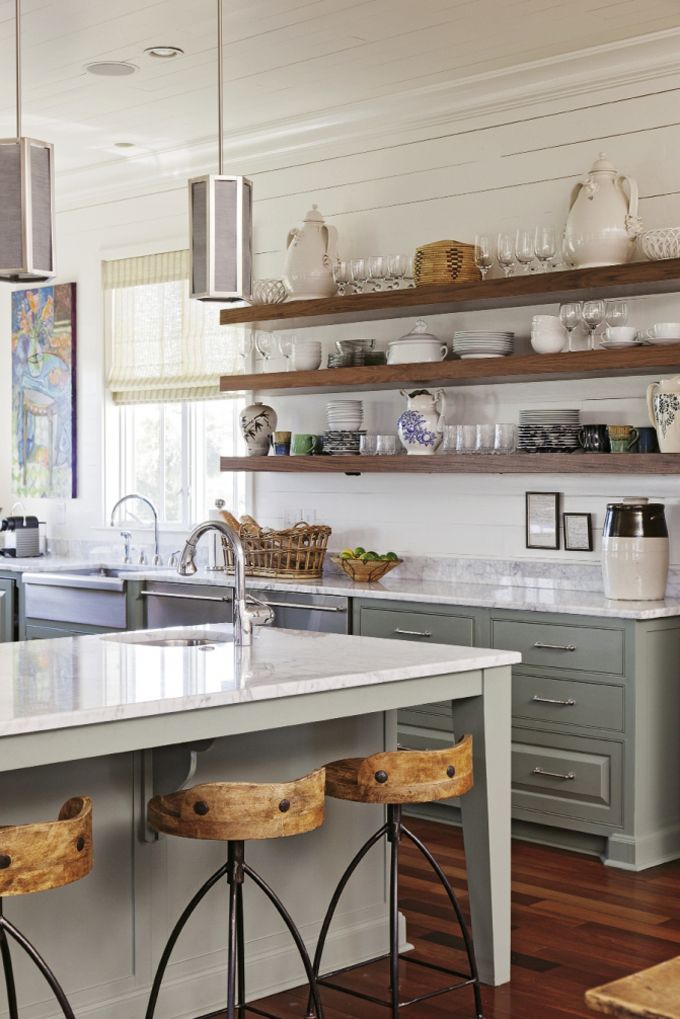 Arrange your cooking stuff in open shelving so that it will be easier for you to find them. It also makes your cooking stuffs invisible and easy to found.
Arrange the cooking ingredients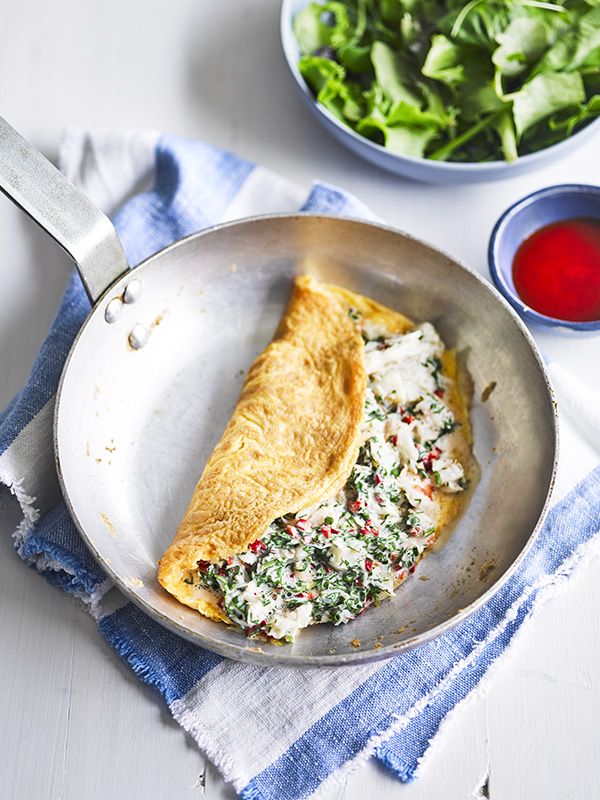 Organize your kitchen based on what you usually cook. For example, if you eat eggs for breakfast, you can put the pan, oil, and salt near the stove. It will be easier for you to get them in one spot. Also, it will save more time and avoid overcooking your food.
Don't save your old spices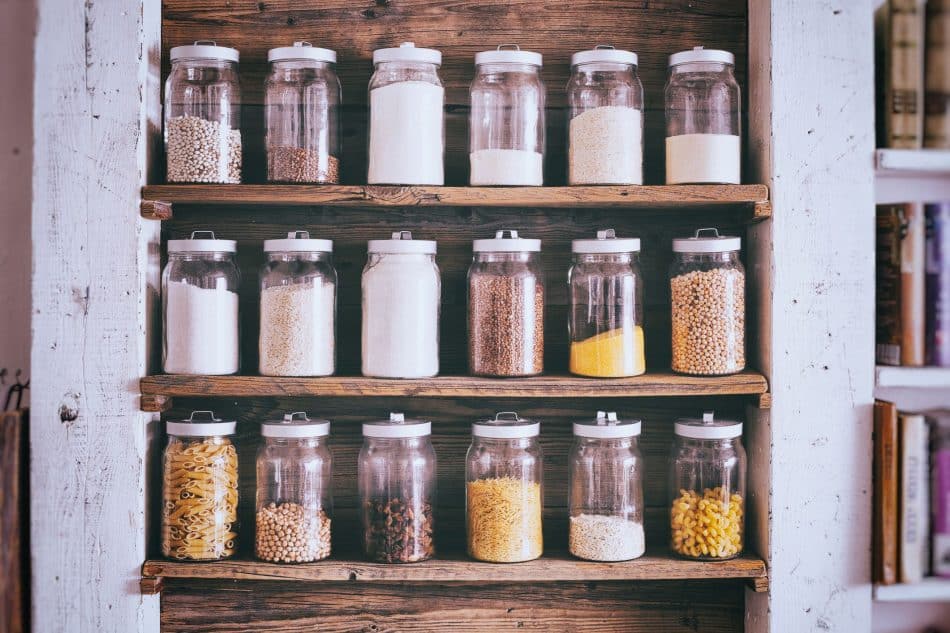 While cooking, there is only a little spice often used. That is why they usually fill the cupboard space because we tend to keep them for months and years. Therefore, you can clean or donate the old ones. Those spices will lose their original quality if you keep them too long.
Use a bowl for a mini trash bin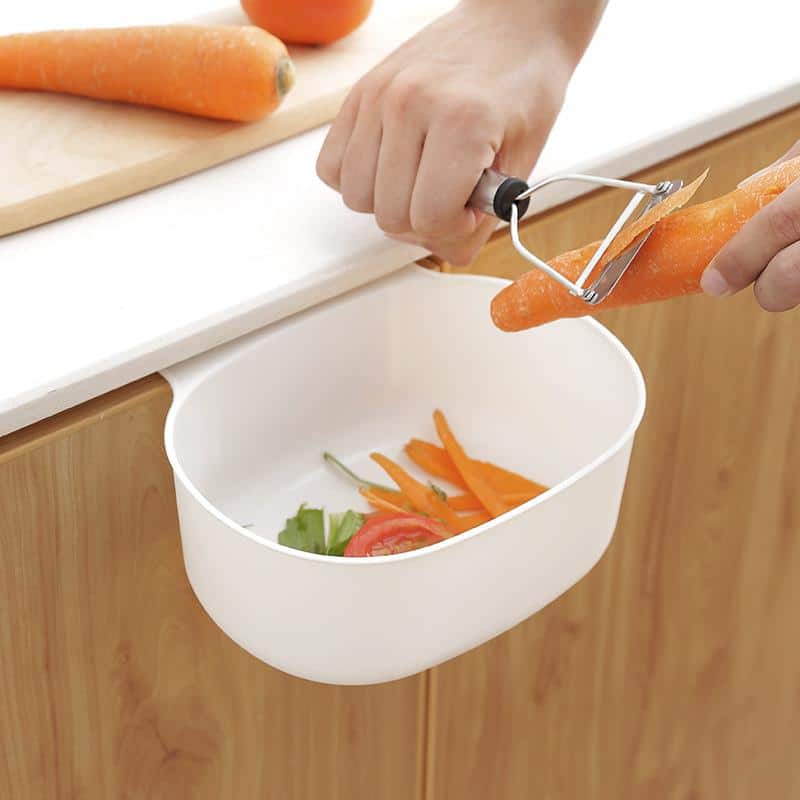 If your cooking space is not enough for a trash bin, try to use a bowl for scraps and other small rubbish. You can move it later after you finished the cooking.
Get a rolling cart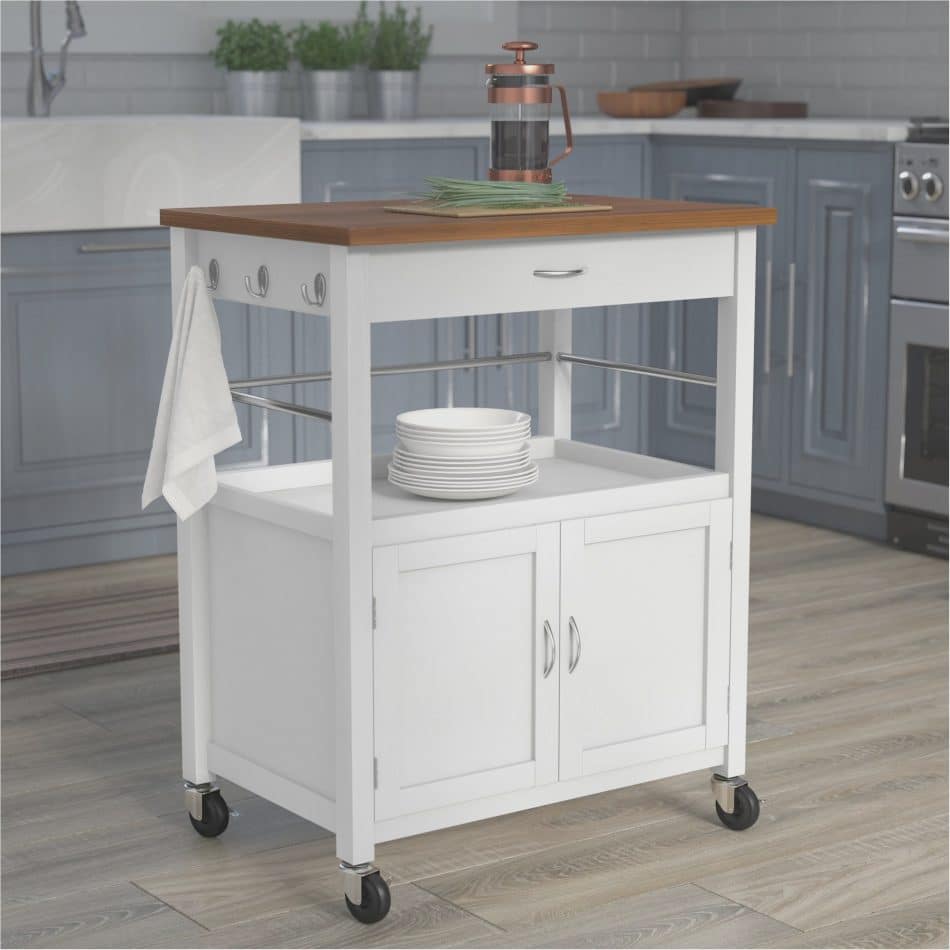 You can get a rolling cart to store certain things, like pans or pots. So when you don't need them, you can move them out of the kitchen quickly.
Put the cooking tools on the countertops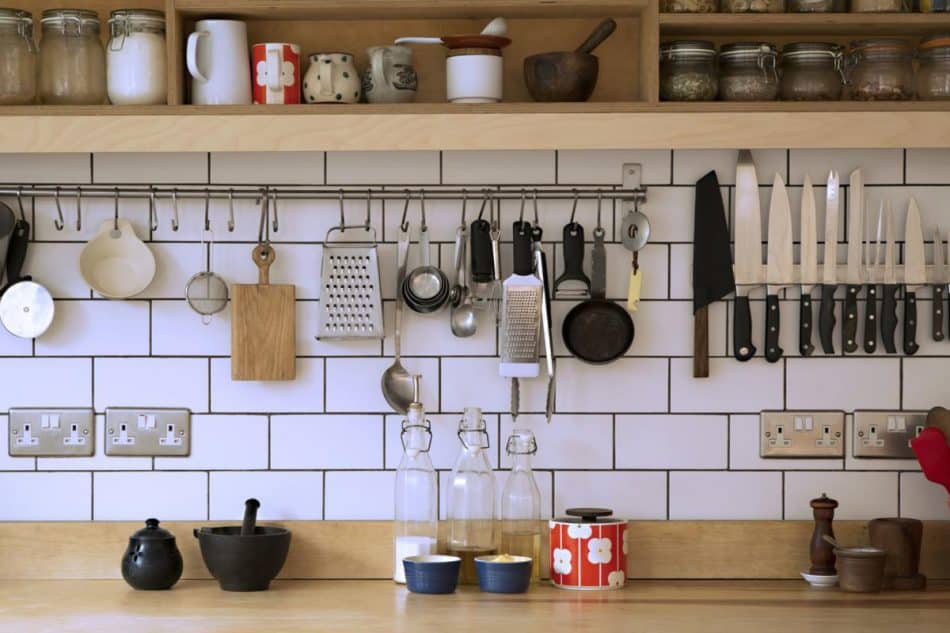 Putting the cooking tools on the countertops can simplify your cooking process. You can keep the spoons, knives, and others in a plastic container and put it on the countertops. So you can grab them quickly while cooking.
Stack your pots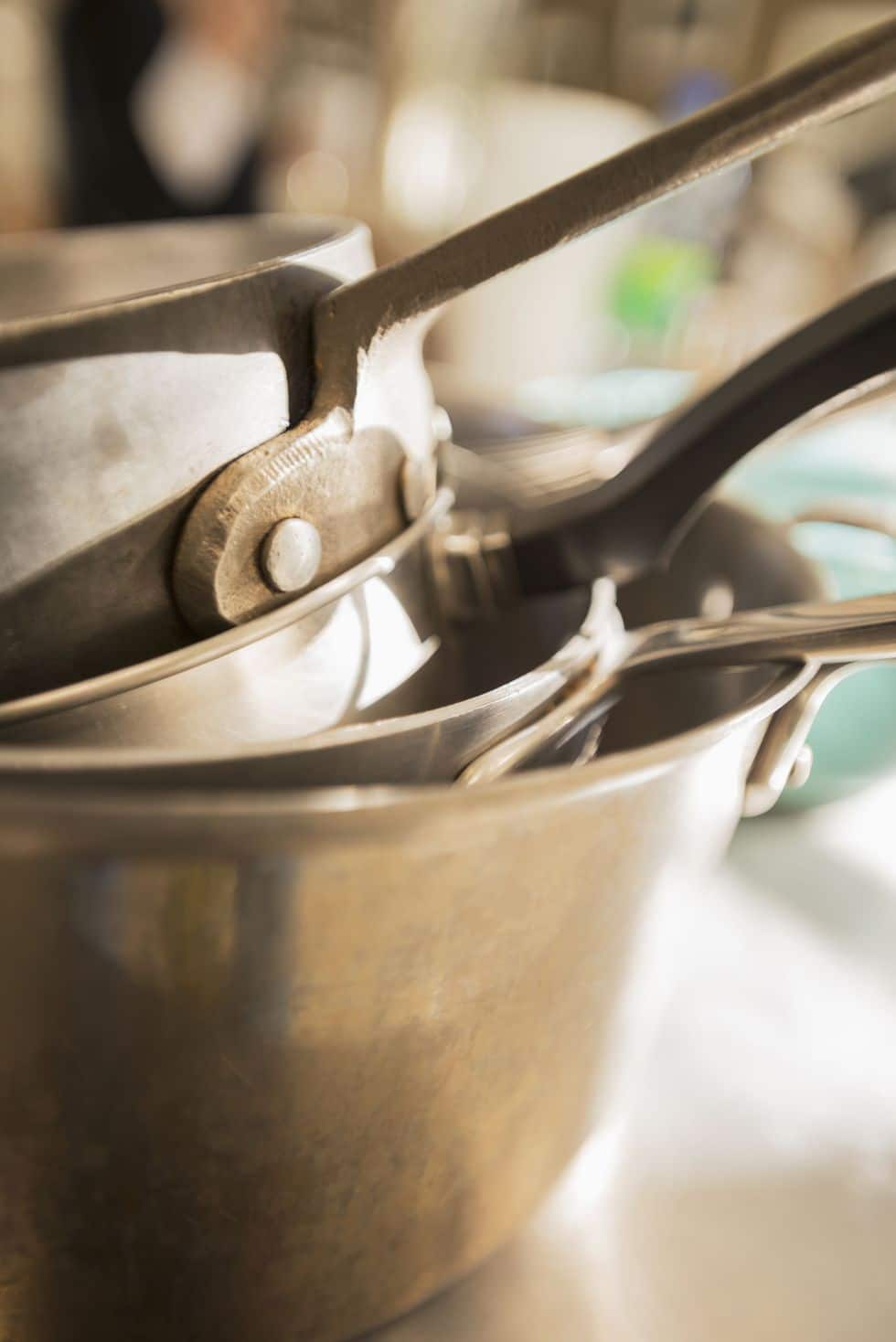 If there is more space in your cupboard, it will be easier for you to cook. Therefore, stacking the pots can save space. You can put the small ones in the big ones.
Put the trash in a pull-out drawer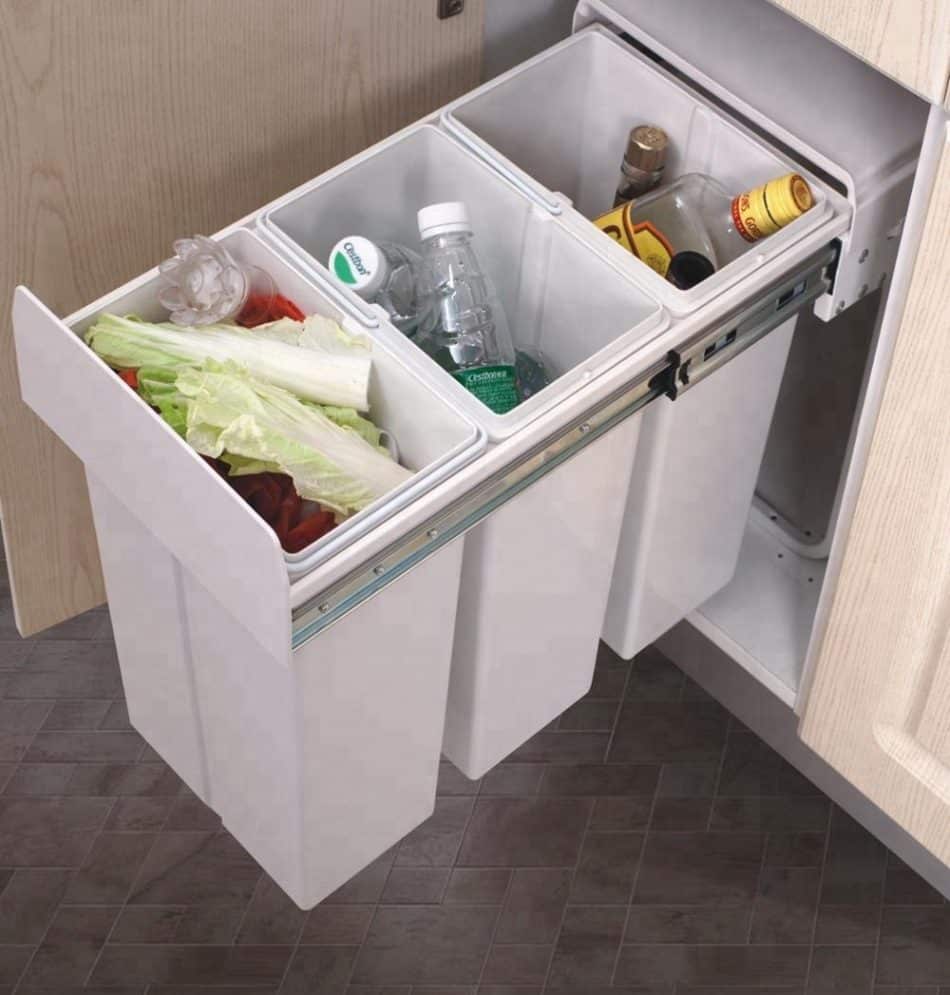 If you have a big pull-out drawer, consider putting a bin in it. You can have one under the sink so that you can pull the trash in and out. It will be more practical and organized.
Pay attention to the lighting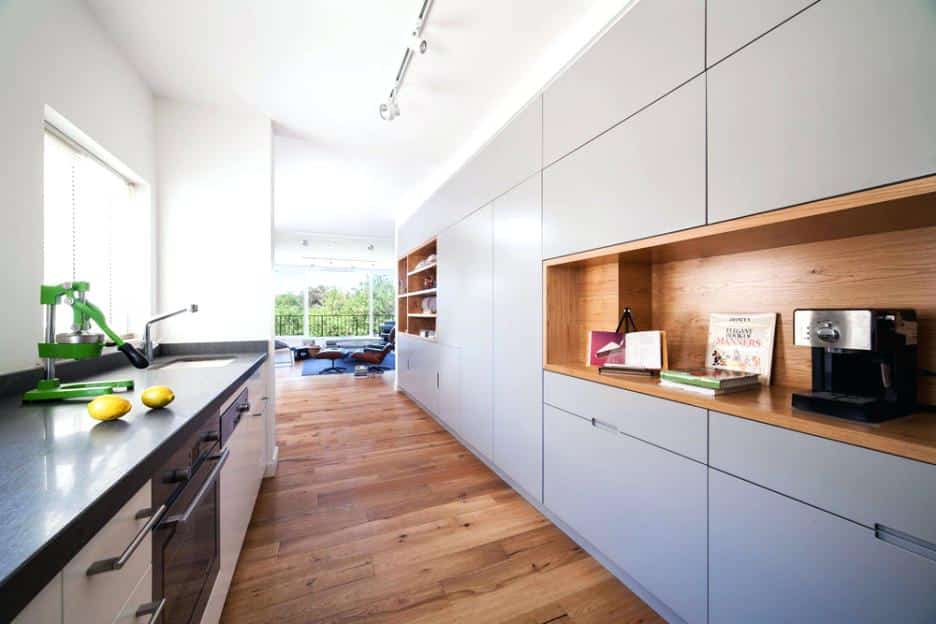 Good lighting is essential in a galley kitchen. Before starting to design a kitchen, consider the light. Pay attention to the window or extra lamps to fill the space.
In short, while decorating a galley kitchen, you need to pay attention from a small to significant details. Even a simple thing is essential to make the kitchen becomes a comfortable room for cooking activity.
Small Galley Kitchen Ideas On A Budget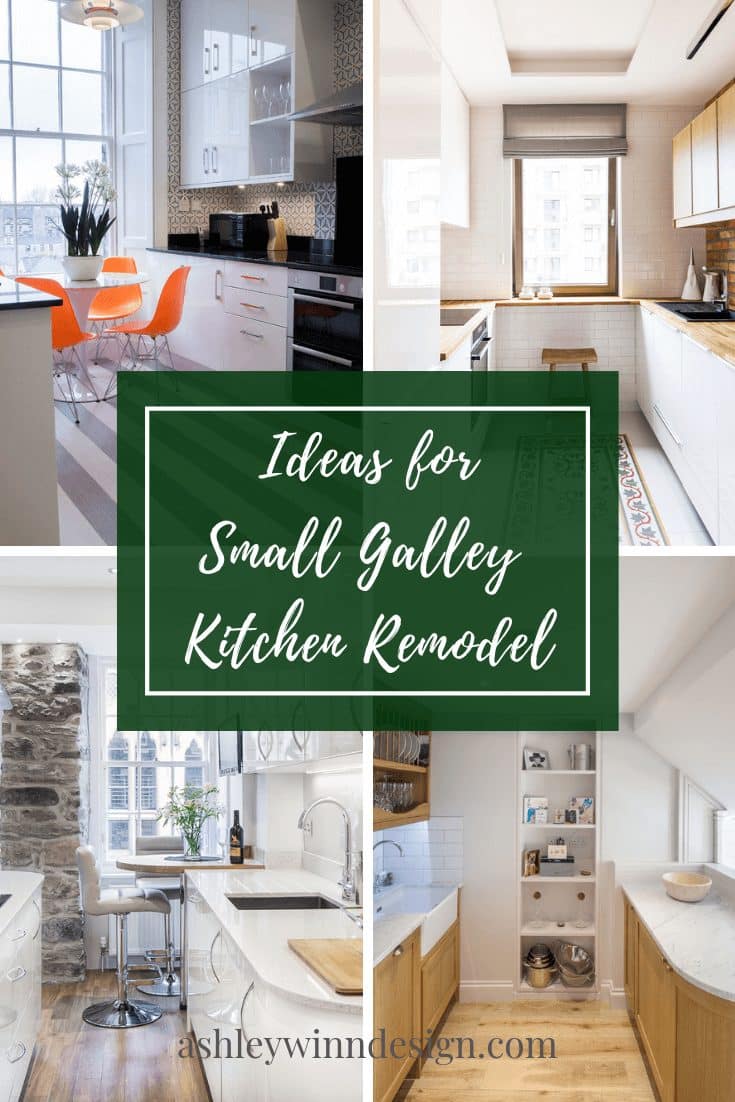 A small kitchen does not always mean tight. Sometimes, it could fit all of your cooking equipments. But, small does not always mean cheap. Build or decorate a small galley kitchen could cost a lot of money too.

Having a limited budget does not always limit creativity. If you plan to build a galley kitchen, but the problem comes from the budget, try these galley kitchen ideas below.
Related : Kitchen Cabinet Refacing Ideas 
Contemporary kitchen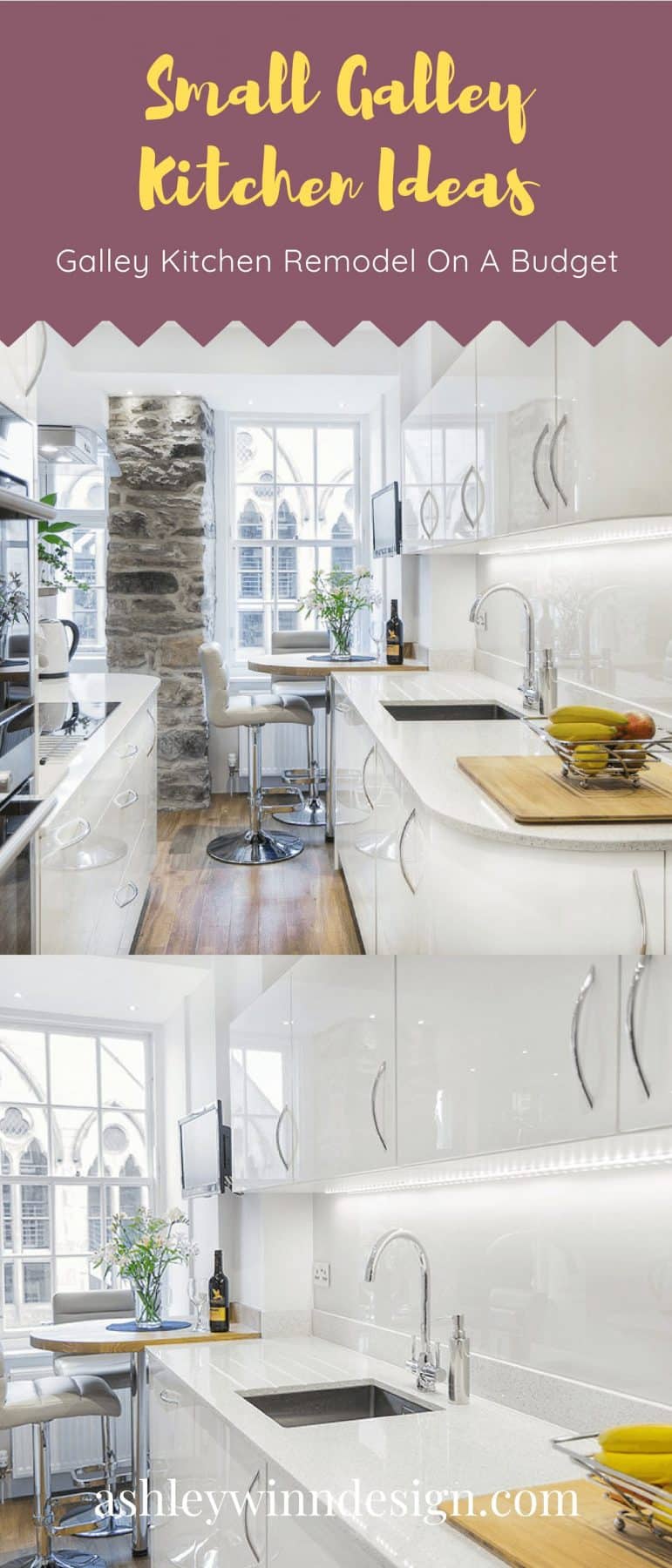 A great inspiration from a small and modern eat-in kitchen style. It mostly covered in white, from walls, cabinets, to island. Moreover, an artistic look comes from the combination of the wooden floor and stone wall.
White and brown kitchen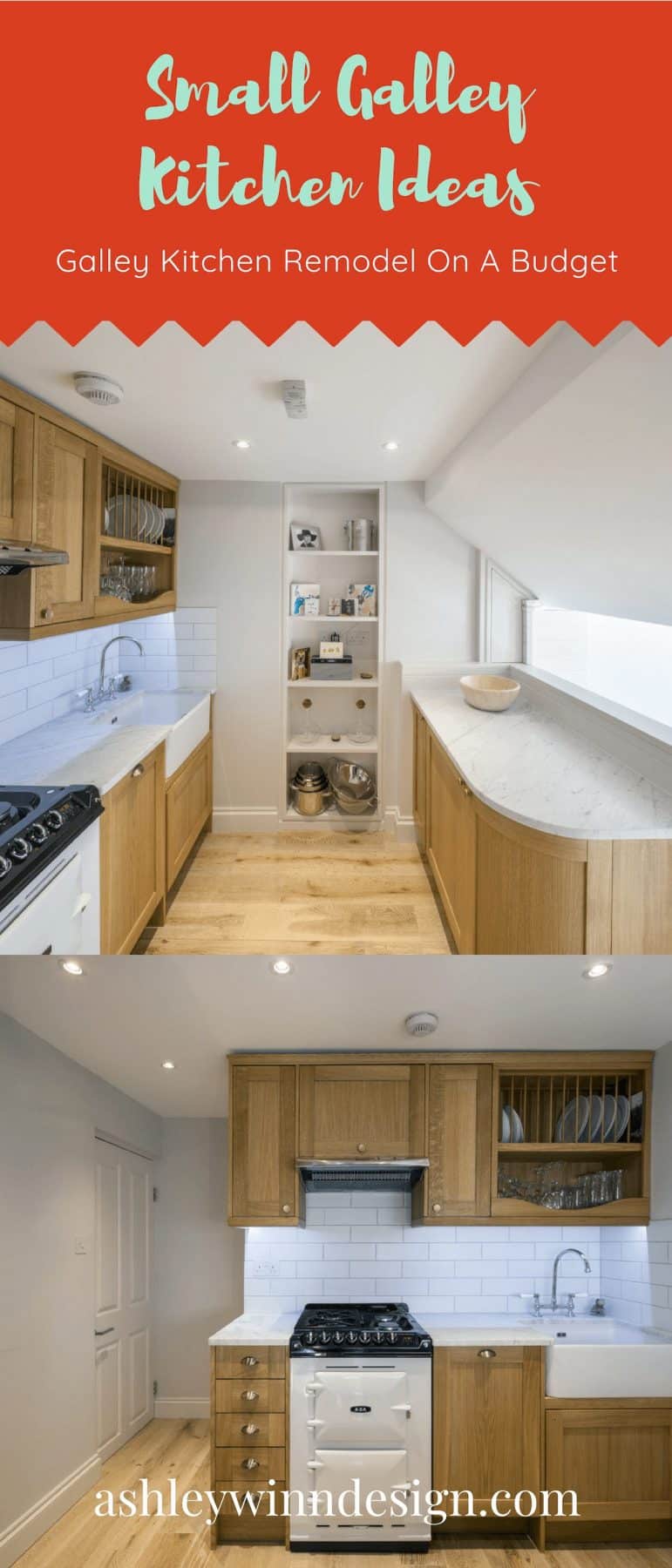 A contemporary and small galley kitchen design with the combination of white and wooden accent fill this room. The light wood floor kitchen perfectly blends with wood cabinets. Also, the dominant white color is on the walls, marble countertops, and tile backsplash. But, there is no island for this small kitchen.
Apartment kitchen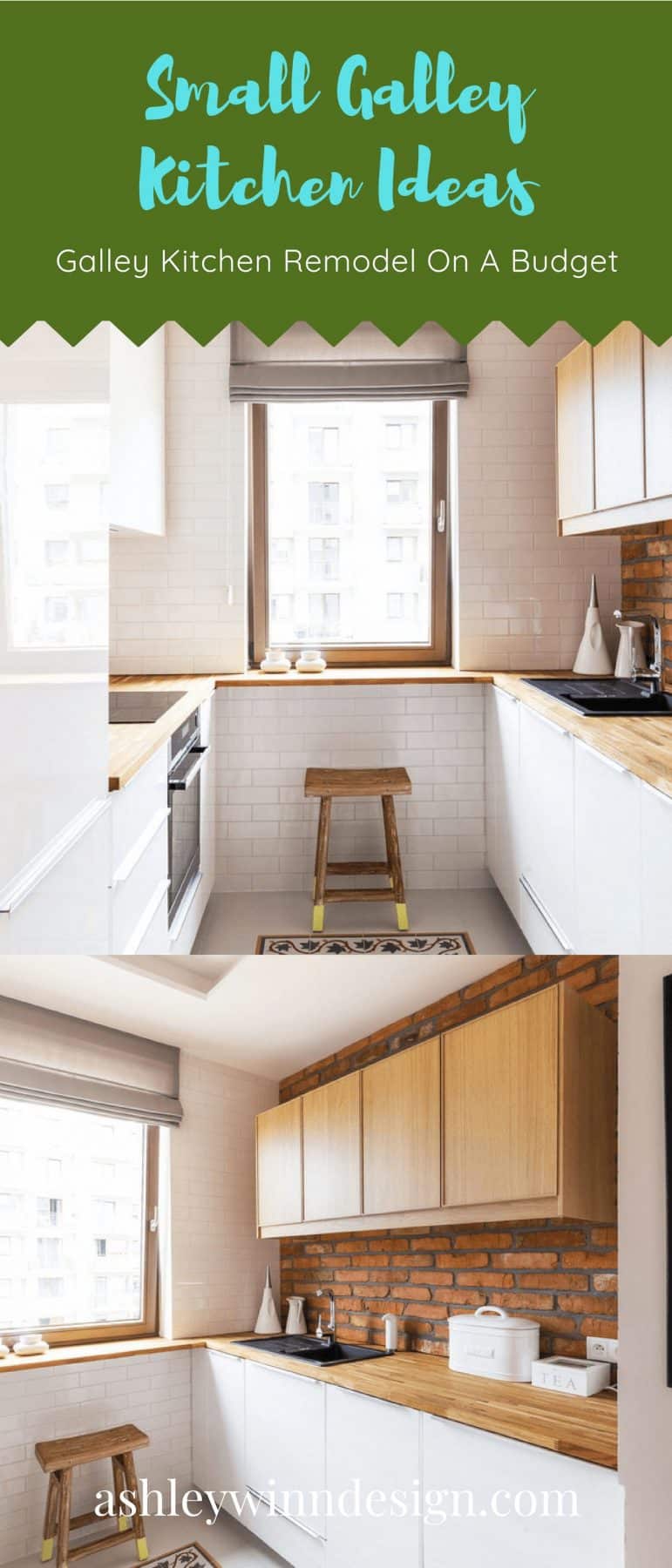 A simple and beautiful design in a tiny apartment kitchen, It is not only simple but also stylish. There is a white cabinets and tile backsplash combined with wooden countertops and no island. They make it perfect for a small apartment.
Trendy Kitchen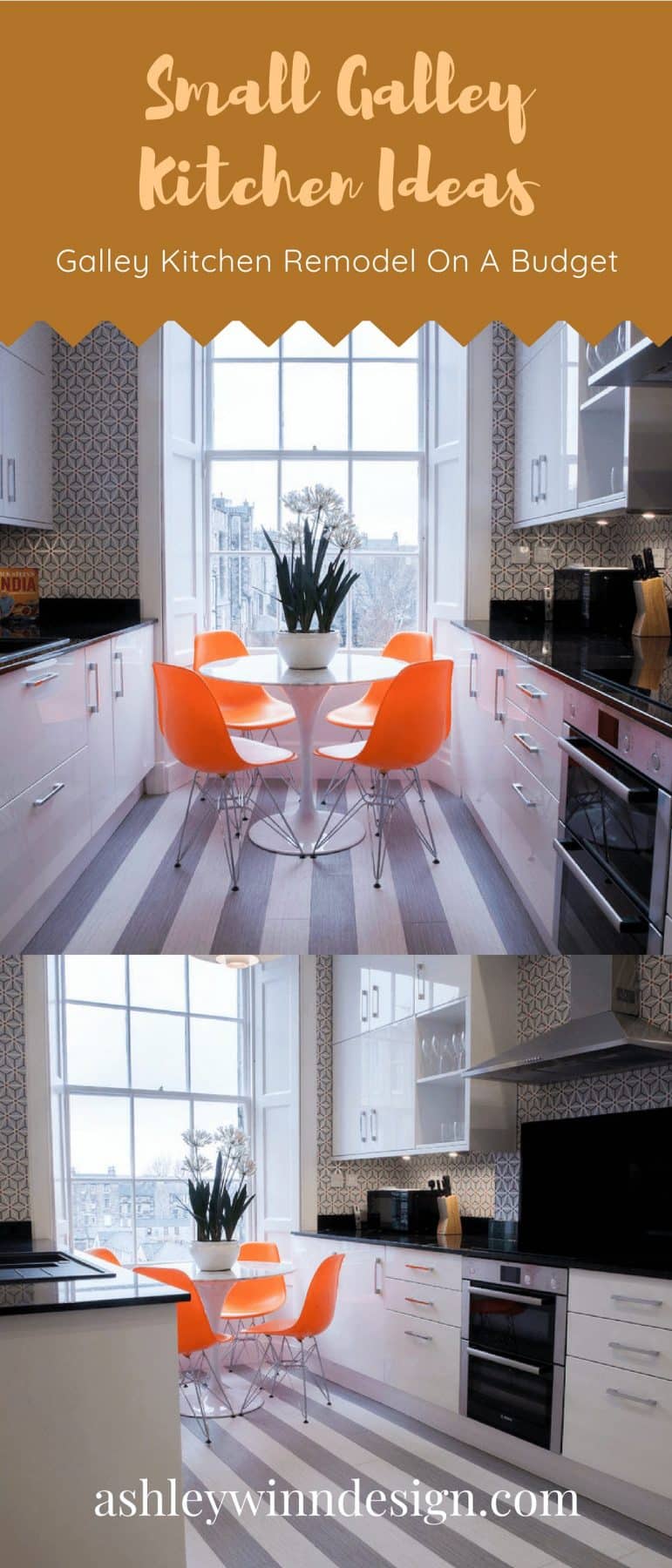 Even though it is small, it still looks fascinating and bright. Some white flat-panel cabinets with granite countertops and black backsplash is applied. Moreover, the kitchen completed by the stainless steel appliances. It looks stylistic with a high apartment window near the dining area.
Therefore, every house model can have a small galley kitchen, even an apartment. Considering the designs and what you need first is essential to make a perfect galley kitchen for your house and your budget.
Galley Kitchen Remodels Before And After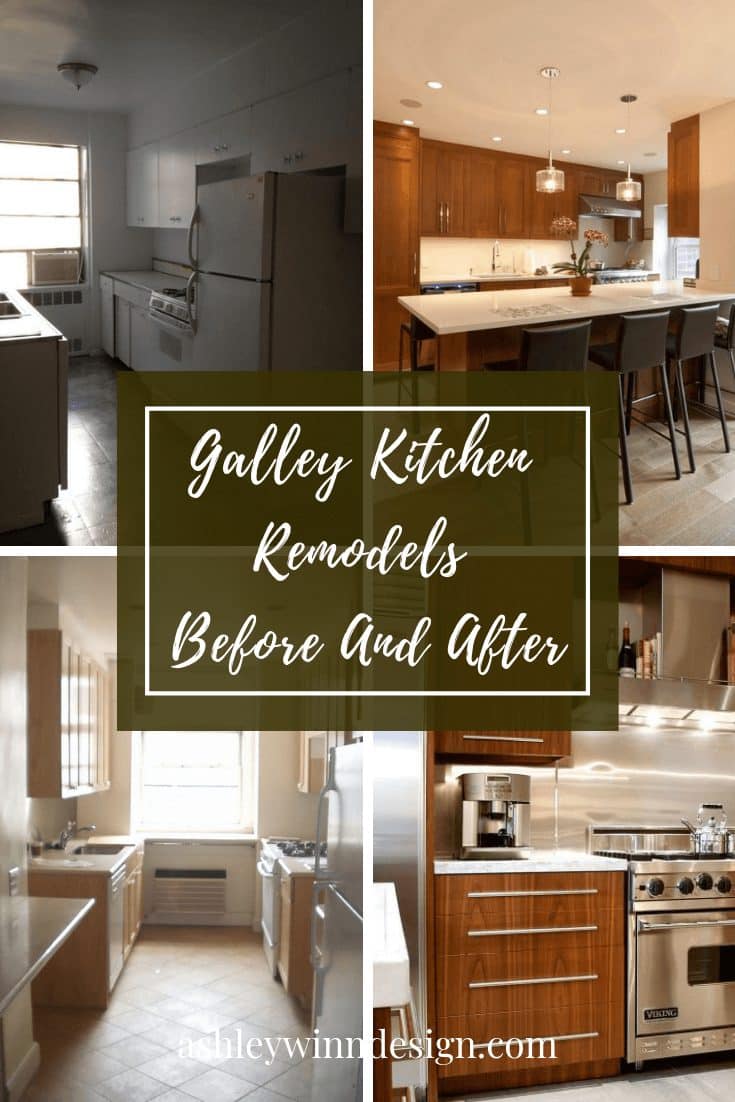 Getting inspiration for remodeling a galley kitchen is not enough only by reading some tips or looking at some pictures of design models. Looking at some transformations also give new inspirations.
Now, take a look at these galley kitchen remodel before and after pictures and descriptions.
Related : Kitchen Remodel Before And After
Boring to Fascinating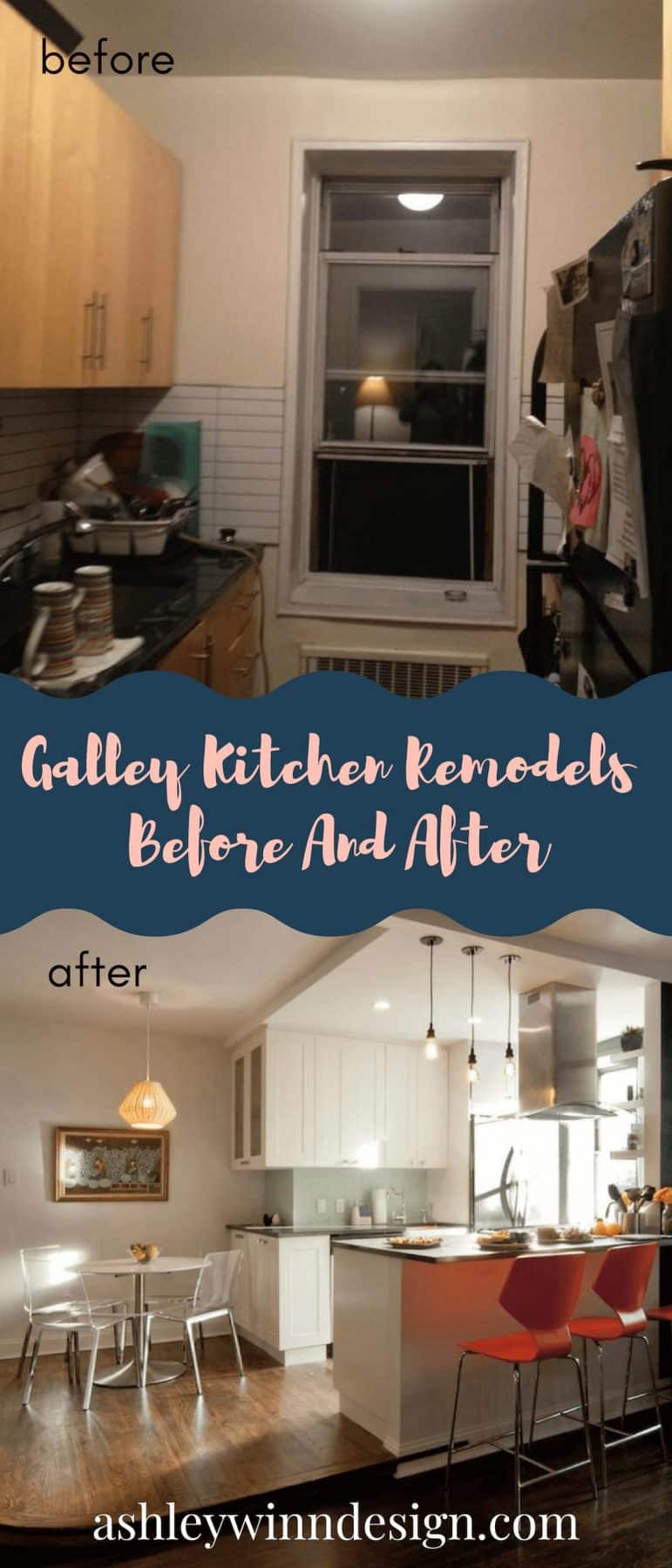 Boring. Designed in a tiny and narrow room made it could only fit one person. It also made the kitchen less entertaining.

Fascinating. The old kitchen transforms into the entertaining one. During the process, the wall between the kitchen and living room removed, so that it gave more space and the owner was able to add seating area.

Plain to Elegant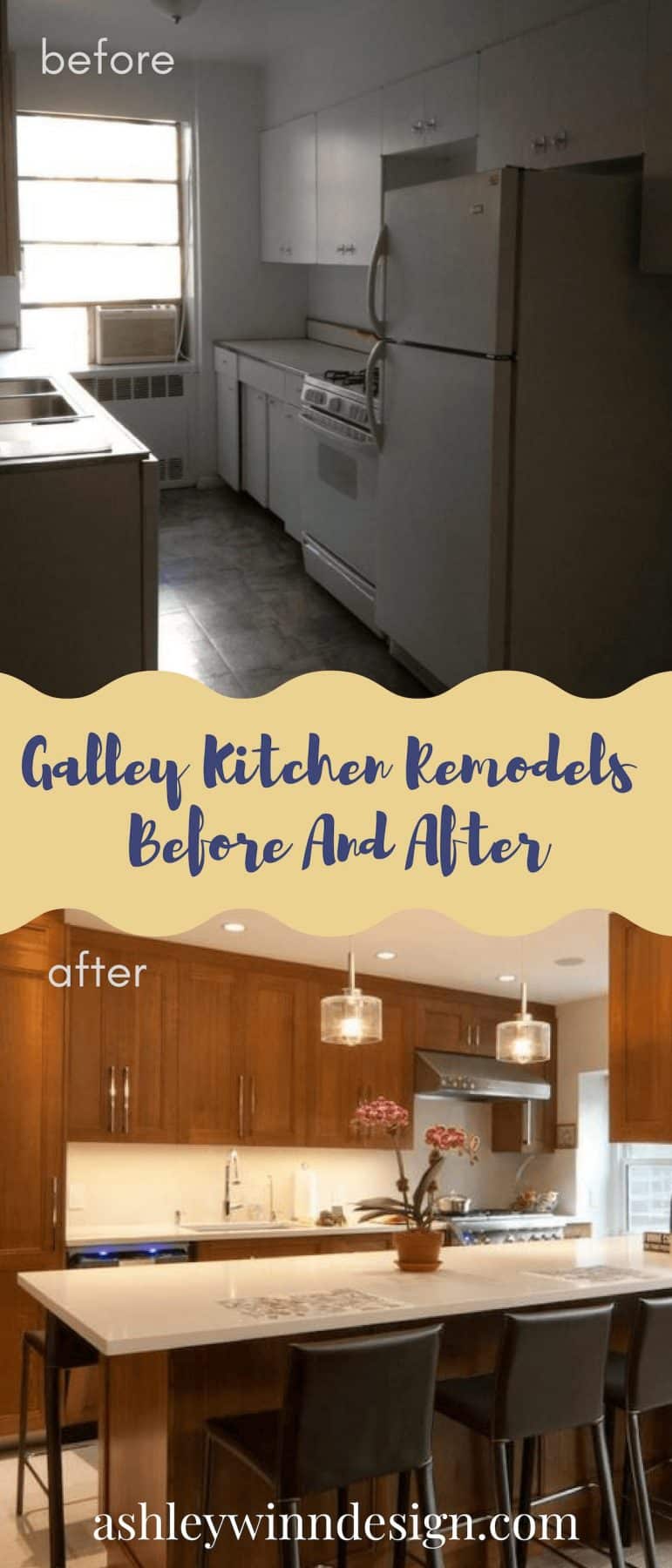 Plain. A dark and colorless kitchen atmosphere. Although it painted with white, it still looks outdated and hopeless.

Elegant. There were many significant changes in the kitchen's new look, such as the walls removed and an island for family meals. Moreover, it is not only for cooking anymore but also have a dining area.

Old-fashioned to Modern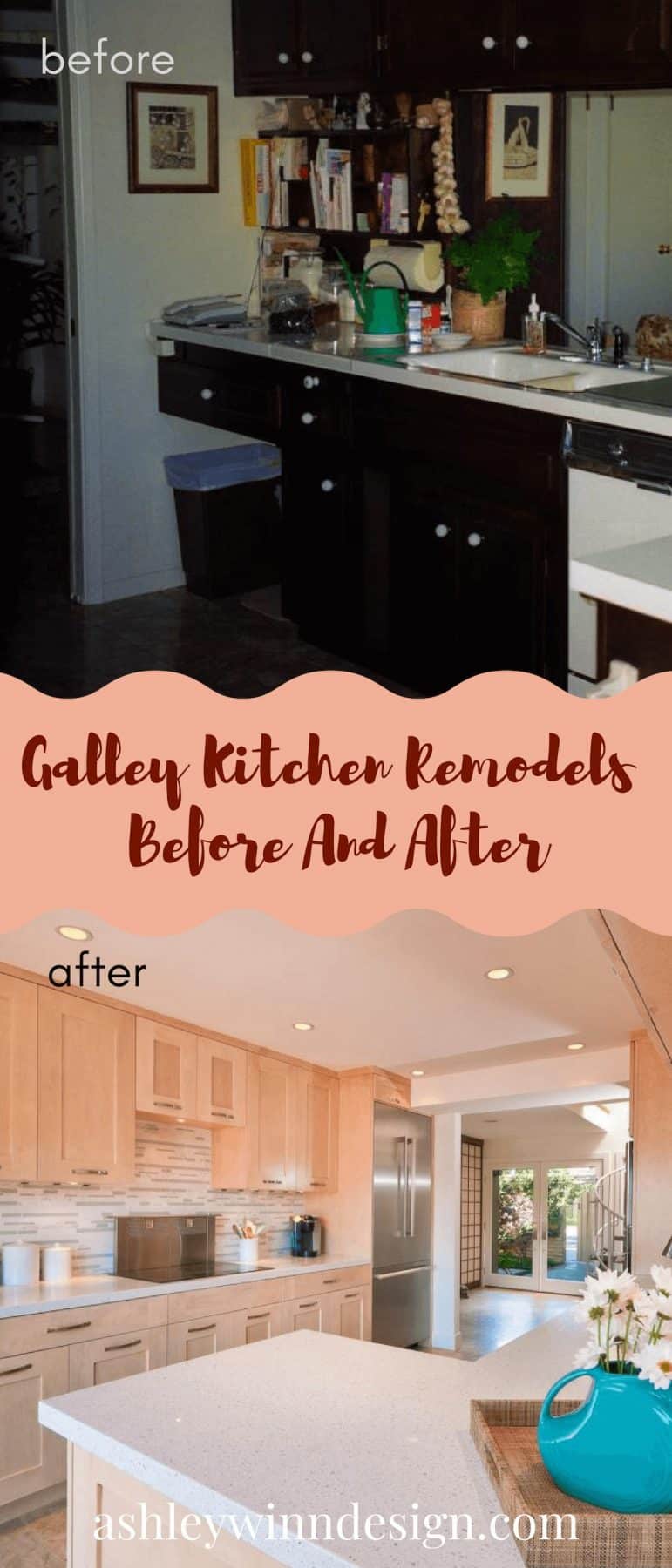 Old-fashioned. A 1960s style applied here made the kitchen dark and tight. It made the room looked gloomy and sad. Also, the family room limited by the kitchen's cabinets.

Modern. The upper cabinets were shortened to improve the sight lines and lighter colors were applied. A contemporary side of this galley kitchen is on the new Houzer sink, Delta touch-free faucet, Thermador appliances, and Silestone counters. As a result, this galley kitchen looks bright and contemporary.

Less light to Bright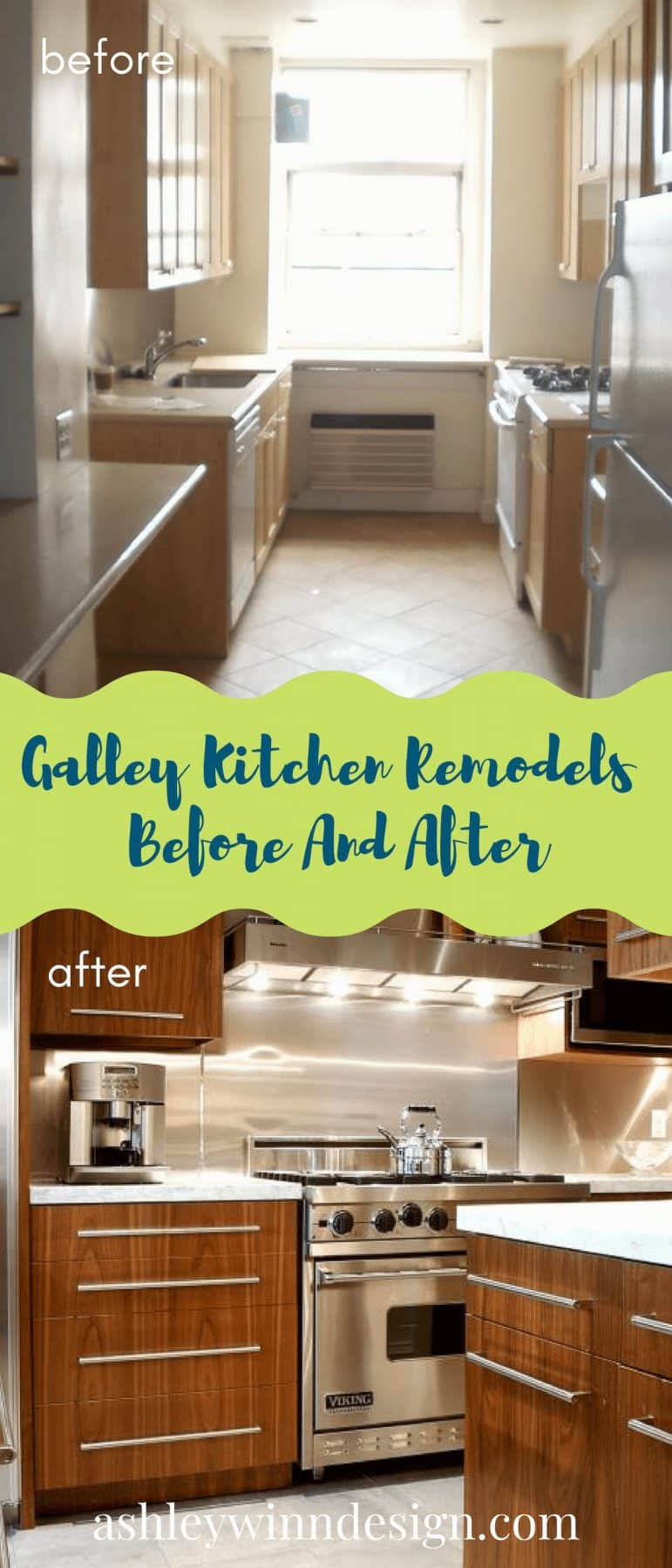 Less light. Built with a long and narrow kitchen design made it looked unattractive. It also had minimal light, incomplete storage, and inadequate ventilation.

Bright. The kitchen transformed into a large and more squarely-shaped room space. The designer also installed new ductwork for ventilation, new island, and combined the areas to lighting.

Ordinary to Functional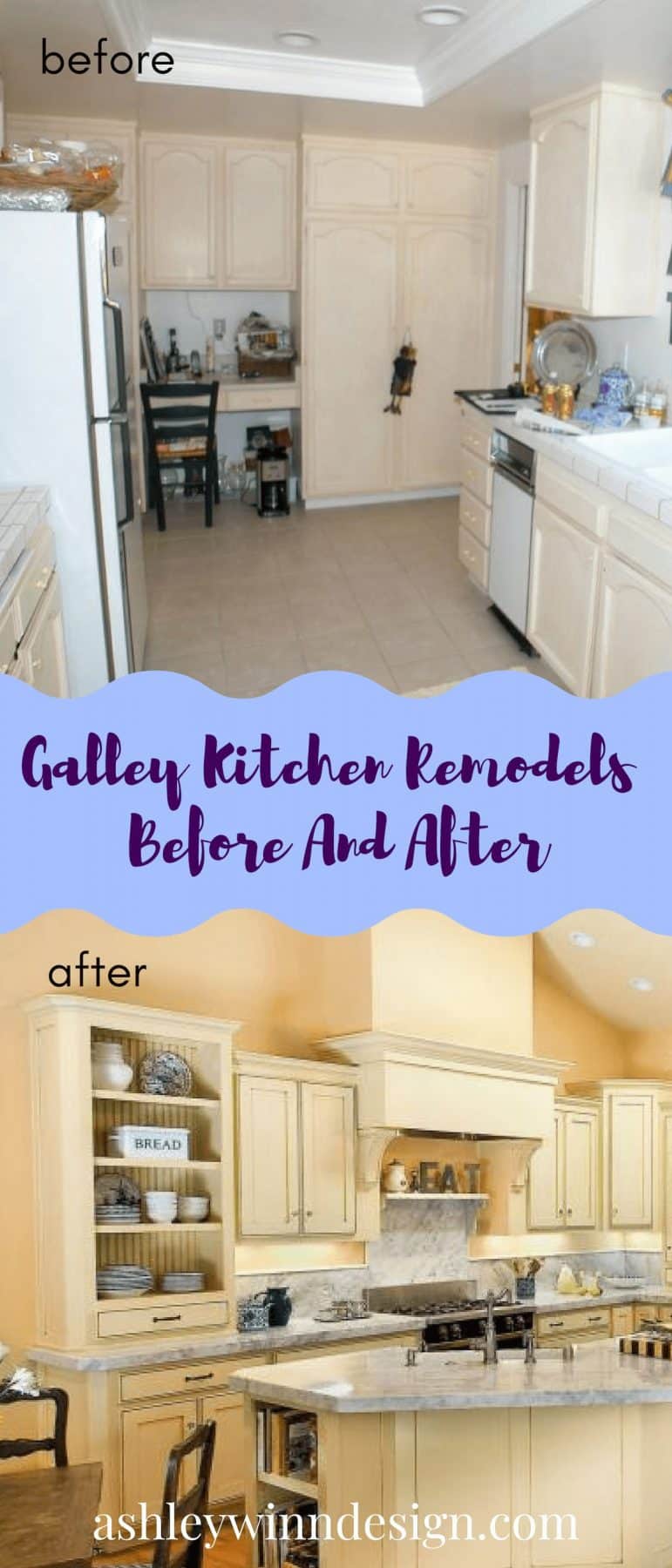 Ordinary. With a tight counter space and lack of lighting, every part of this room seems ordinary.

Functional. Elegant and luxurious transformations from a new kitchen. Now, it has more light and functional space, and also looks more open because the walls removed. Moreover, the result provides a fantastic new style.
Those galley kitchens used to be dark and outdated. Now, they turn to be bright and modern. Thus, it is possible to remodel your old galley kitchen to a new design by looking at other kitchen transformations.
Conclusion
In conclusion, a galley kitchen built for those who want to work fast and straightforward. Also, it is ideal for those who love to have an artistic kitchen design. Because this design works in many design variations, from modern to rustic or large to a small one, if you're interested, start from looking at other models, consider about the budget, and check out space in your house.