Japanese Bathroom – Onsen! Have you ever heard that word? If you have ever watched movies or anime (Japan's cartoon), there will be a lot of scenes showing the Japanese people enjoy their time taking a bath. Thus, the way Japanese people take a bath is quite similar to taking a bath at an onsen (hot spring) or a sento (public bath).
They also have Japan's Hot Spring culture to show how Japanese people favor the activity. Yeah, it describes how much Japanese people love taking baths. The culture indeed has a contrast to the western bathing culture where the Westerners take a shower to start their day.
The primary purpose of the activity, aside for cleaning your body, is the way to relax and heal the body. Moreover, it refreshes your soul from some fatigue duties at the end of the day.
Typical Japanese Bathroom
If you don't have a Japanese heritage background, you will find the uniqueness of their bathing culture. The culture is significantly influenced by onsen. There is also a bathing culture where a group of people bathes together as a social experience. As the recent technology is always be innovated day by day, you can also get that wonderful experience for every bath time at home. Moreover, there are five points of Japanese bathroom excellent features which will get your attention.
1. Sharing the bathing facilities with the other three people at the same time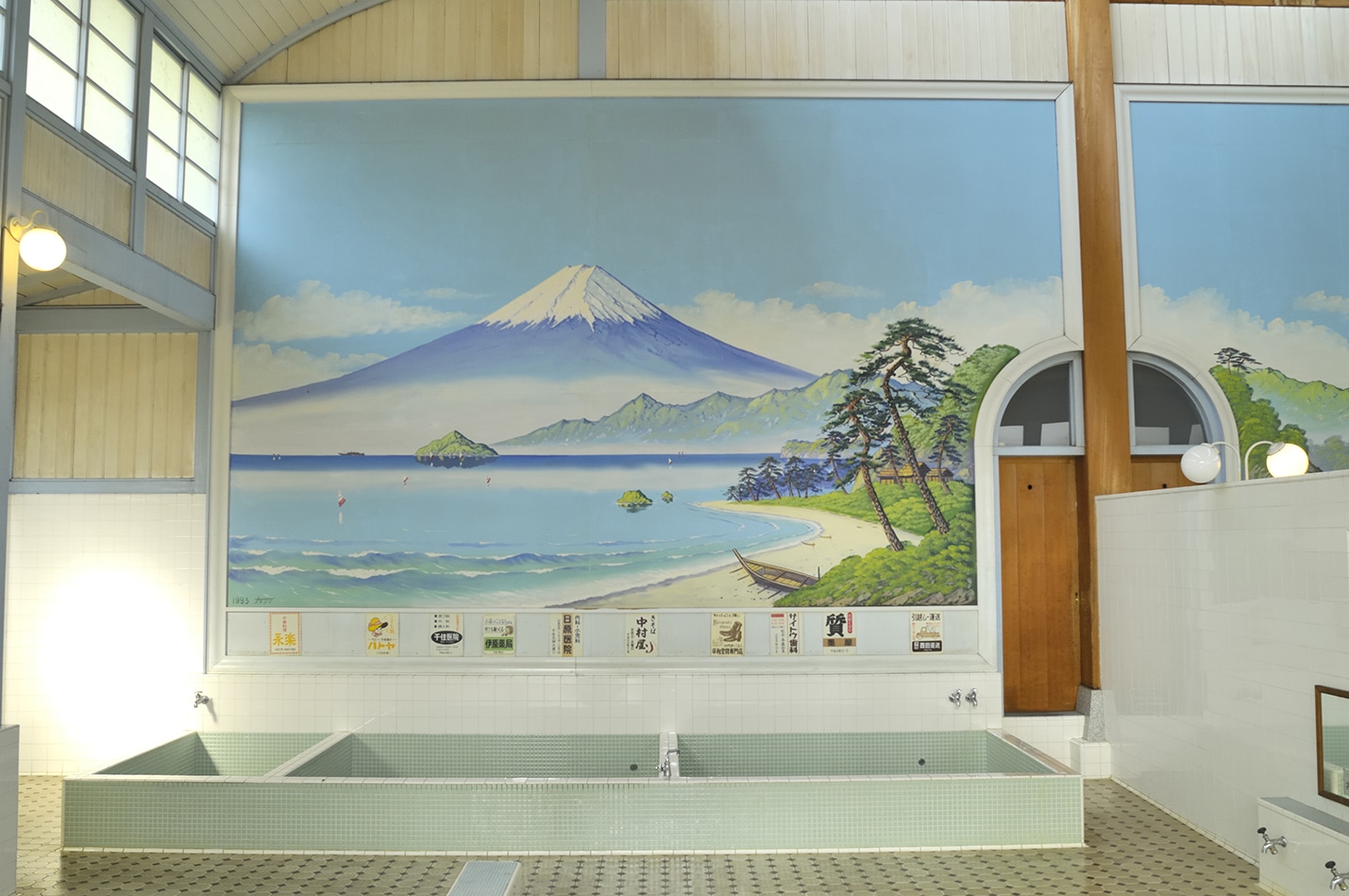 Firstly, the placement of the sink, toilet, and bath are located in separate rooms. For example, the sink is commonly installed in a small changing area. The area is placed before the bathroom that also has the washing machine when the toilet is completely in a different room.
2. Getting your body wet by washing yourself before getting into the bath
Secondly, Wash your body thoroughly before entering the bath. To do this, you will need a small stool right by the bathtub where you can sit and pour a bucket of water all over yourself.
3. The hot water is always available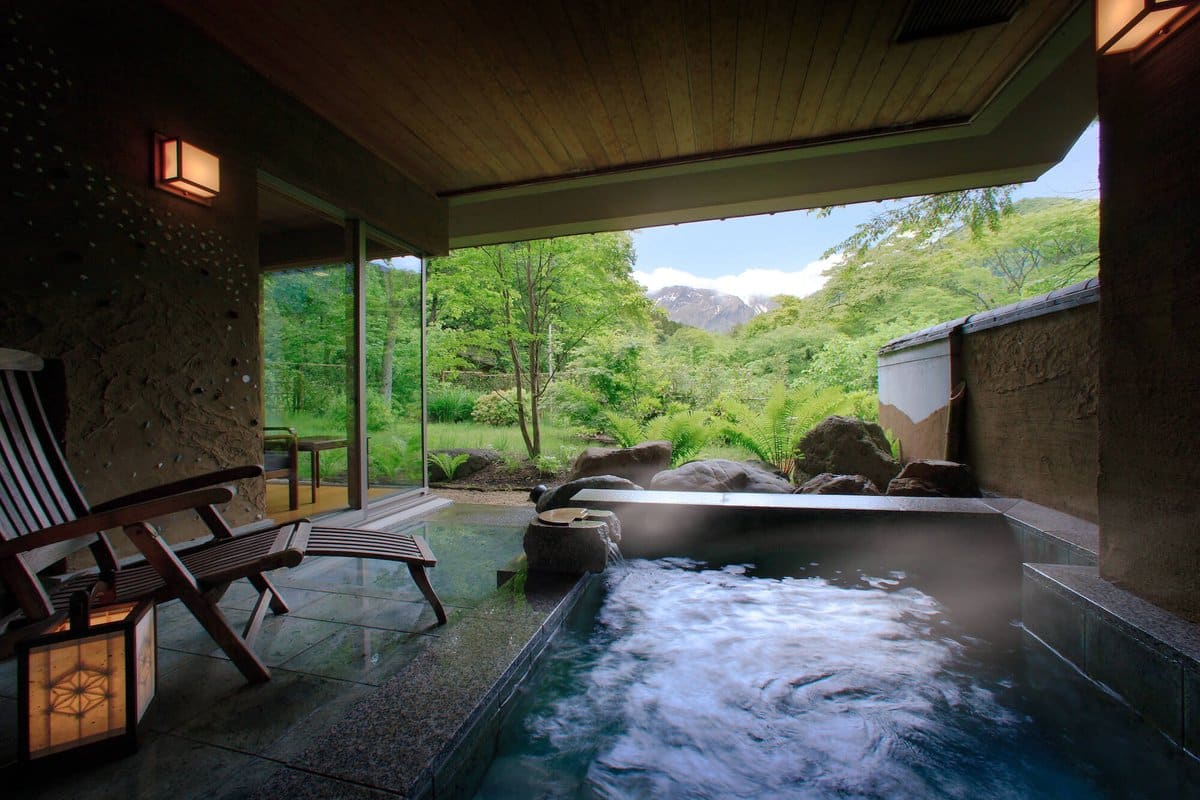 With a beautiful modern technological bathroom, you can have a control panel that keeps consistent warm temperature water. Modern Japanese bathrooms are serious, as well as a multitude of other functions.
4. Quick access for help & service
Go on to the other function of the panels. The extra features can include an emergency call button for asking for either help or assistance if you need a sip of tea while you relax in the bathtub.
5. Controlling the bath from the kitchen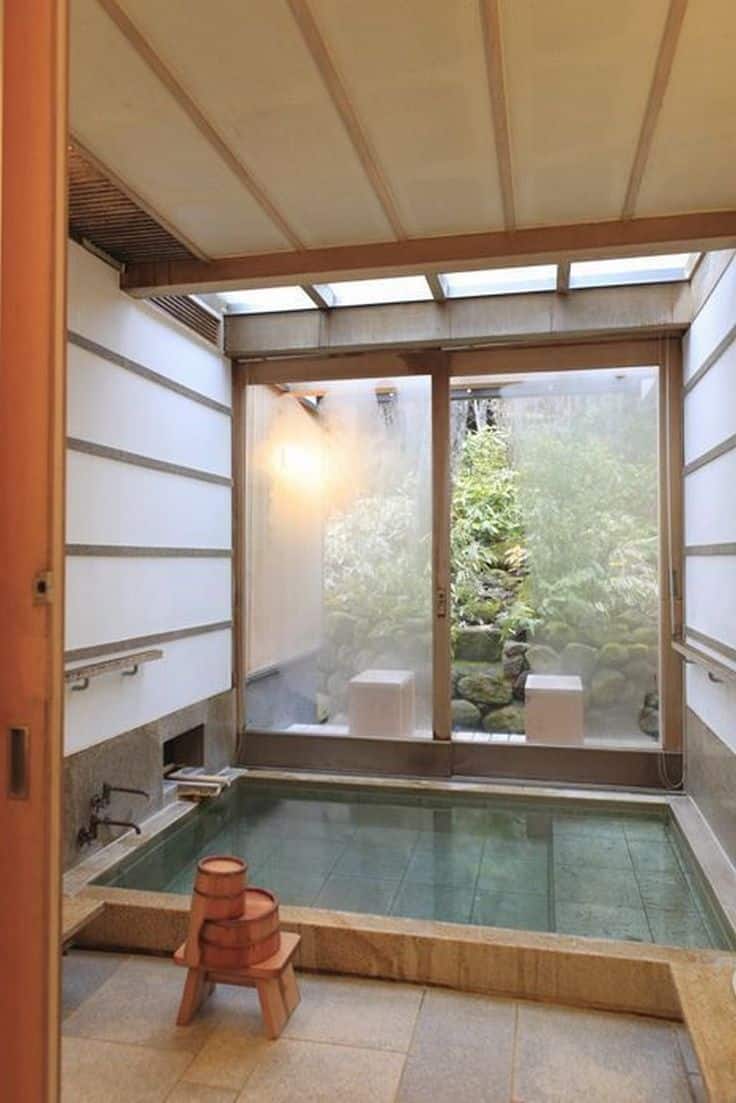 Another panel can be corresponding buttons installed in the kitchen, where you can do the chores while controlling the water temperature and set the water to fill the bath automatically. So, it saves much of your time from running back and forth to check if the bathtub has already overflowed.
Japanese Style Bathroom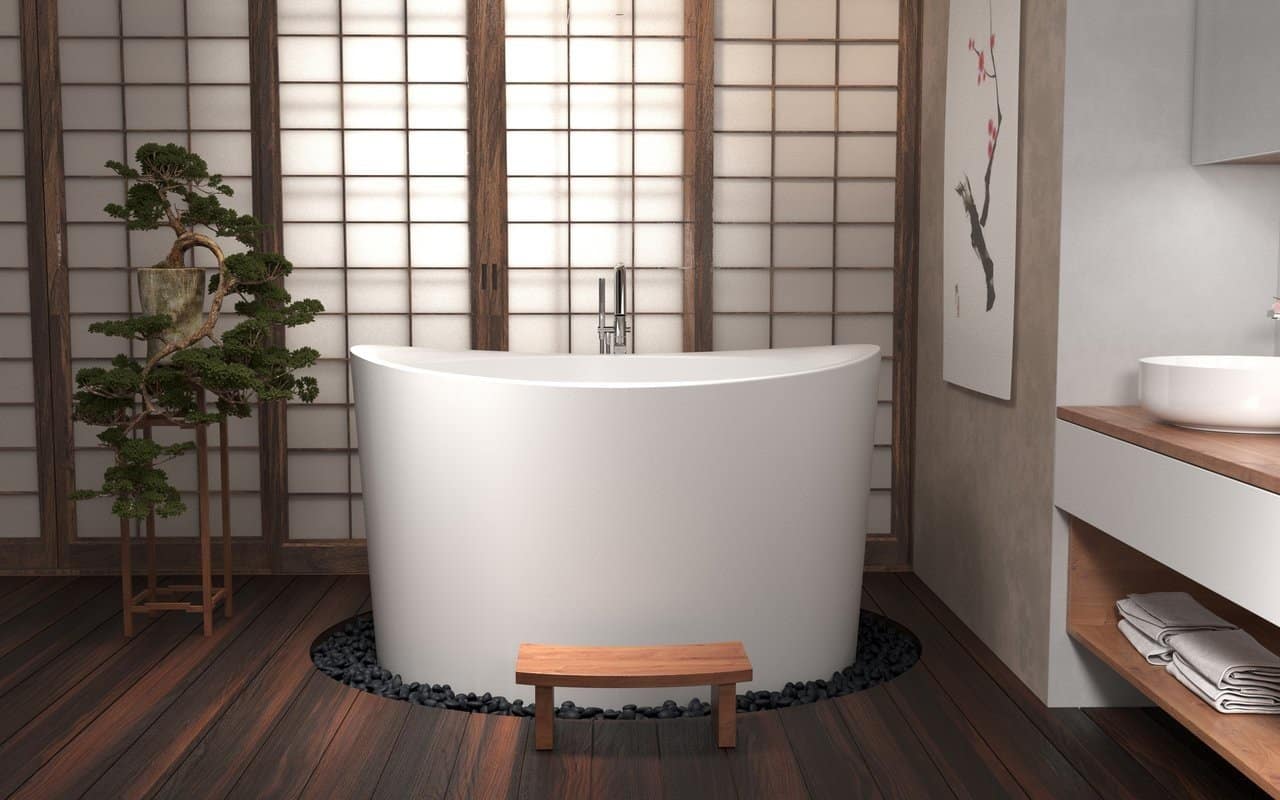 As structured not only for taking a shower but also for relaxing in a bath, Japanese bathrooms are styled more advanced than what you can find in other countries. With much favoritism of bathing, many Japanese bathrooms are installed with the latest modern and advanced technologies.
Japanese Bathroom Designs
The bathroom is a typical Japanese home that comes with the idea of two separated rooms, one is an entrance room where you get undressed and where a sink is equipped. The main bathroom will be completed with a shower and bathtub. The toilet is usually placed in a separate space.
Moreover, take a look at these five advanced designs to make your Japanese bathroom the best way to end your hectic day.
1. A Chic Opening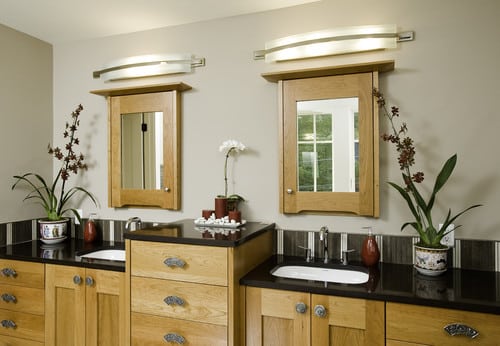 Relaxation is a must for Japanese bathrooms. Have a fresh atmosphere by the very first step you enter the room. Create a sophisticated bathroom with a lovely flowery touch. Combine the decorated flower with natural river stone to lift the atmosphere.
2. All At Once Japanese Bathroom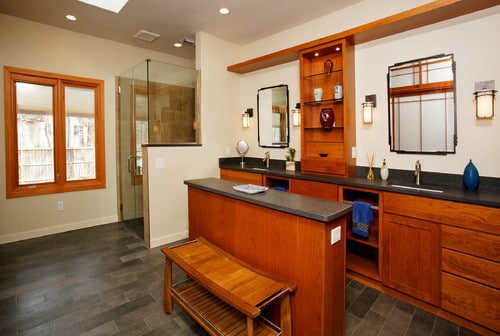 A cloakroom space is a space where you undress your clothes. It's also the place where you can have a bathroom sink, mirror, clothes storage, and laundry space in a room. This bathing entrance area can be closed by a door or only by a curtain, depending on the accommodations.
3. Traditional Yet Modern Japanese Bathroom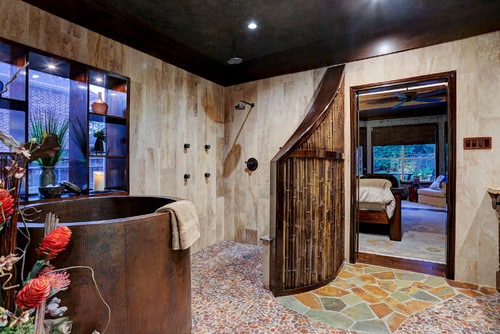 You don't always have to provide loads of room to own a dreamy bath. It may be a fascinating aspect of Japanese designs. A wooden bath placed side by side to a shower is the right inspiration for those who only own a small space. Lastly, finish the touch with a bamboo divider and get a traditional finishing.
4. Stone Tile To Perfection Japanese Bathroom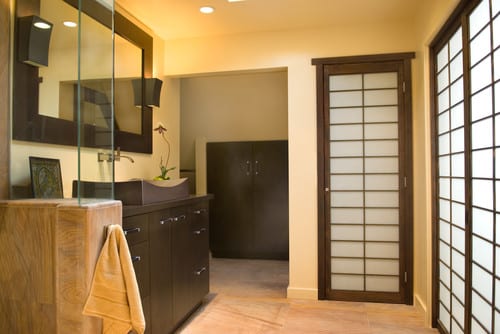 Minimalism seems excellent in the combination of wood and glass. End the perfection by installing stone tile to gentle neutral shades.
5. Relaxing Area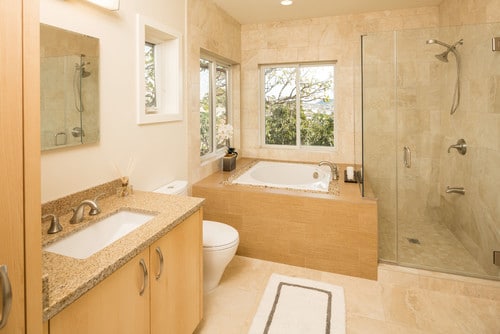 In case the family members will use the bathtub for relaxing, decorate your bathroom with a calm tone and wooden texture.
Japanese bathroom decor
There will be a day or two when the time seems a lot longer than it is. Let your mind go to the next hours, dreaming of having yourself revitalized in a bathtub. Try some of these bathroom decors to spice up your bathing time!
1. Spicy Purple Japanese Bathroom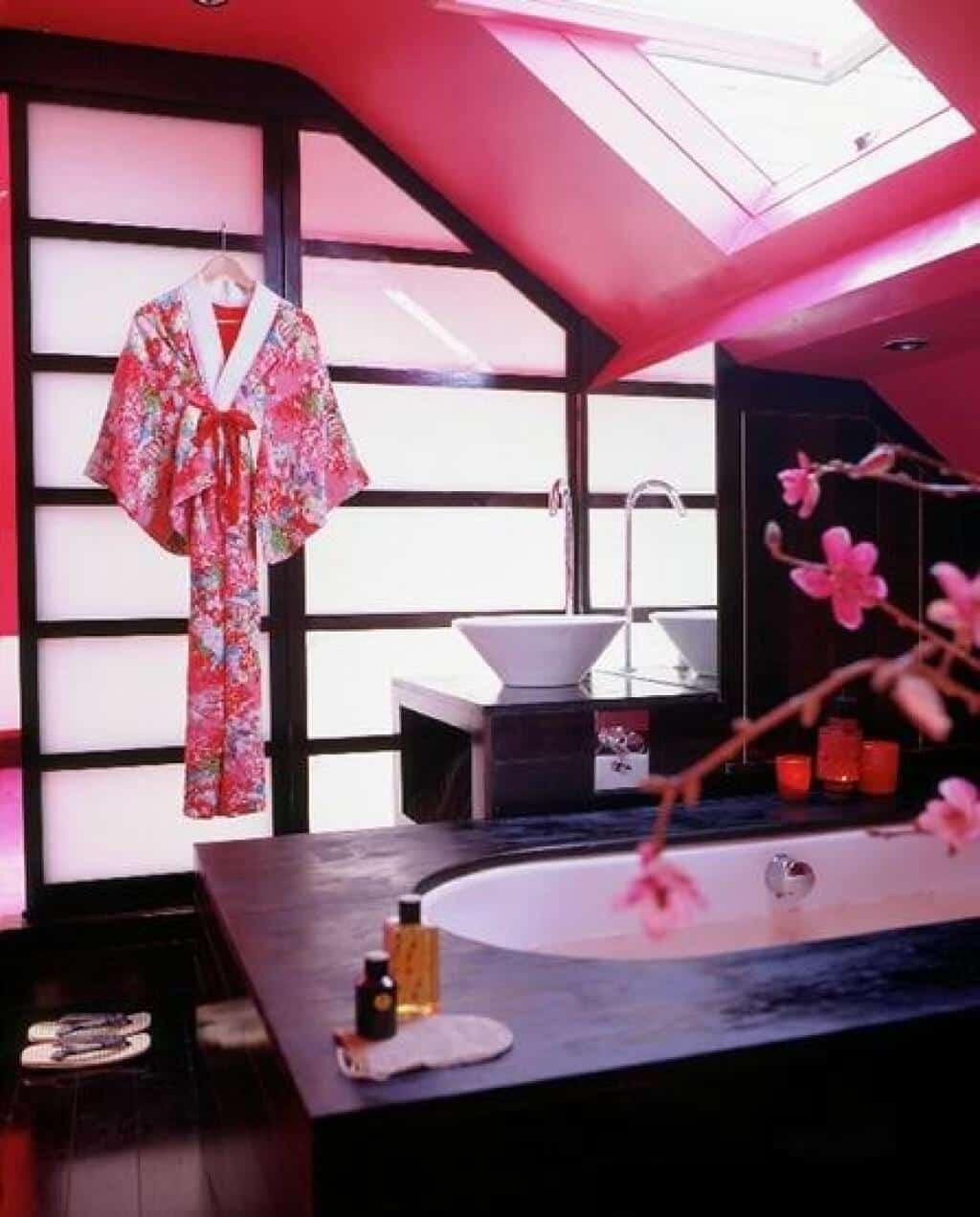 Neon purple glows your bathroom into an extraordinary bathing experience. You can have a bathing session together with your loving one. Spice the atmosphere more with a painting as the backdrop for your bathtub.
2. Simplicity Blue Japanese Bathroom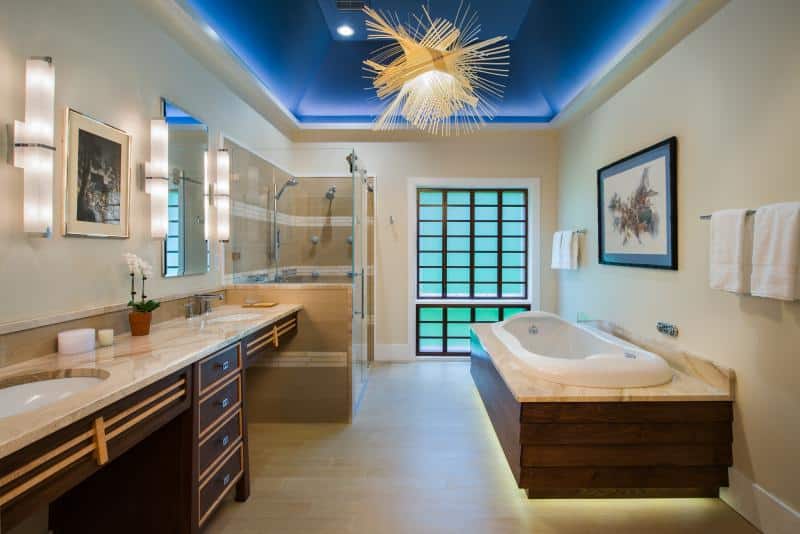 Be minimalist, calm, and serene with blue. Enjoy your bathing time feeling like in an open space. Set a natural and unpolished stone as a footstep. Thus, complete with teak footstool with beautiful curves.
3. Going Organized Even In Bathroom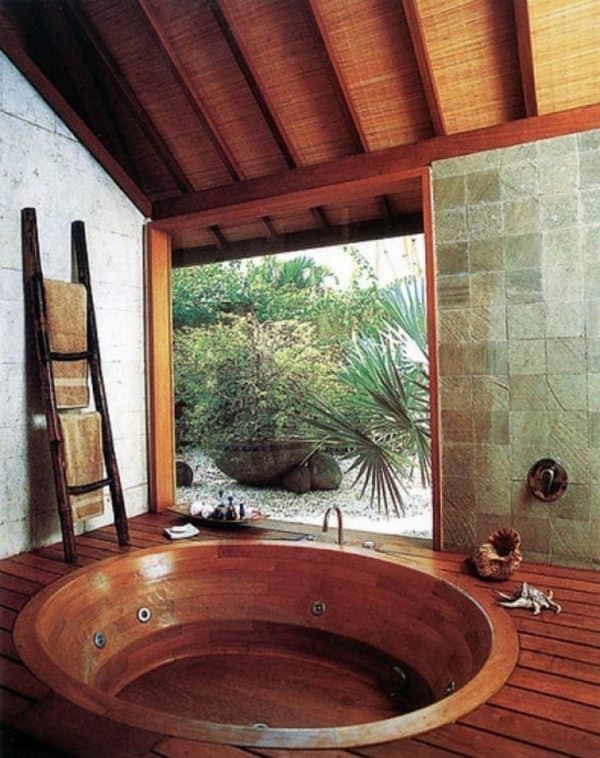 Neutral shades drawer for those who prefer to keep things tidied, organized, and sleek. Need more storage for your cloakroom space? Then, put a simple ladder to hang your towel.
4. Spotted The Greenery In Japanese Bathroom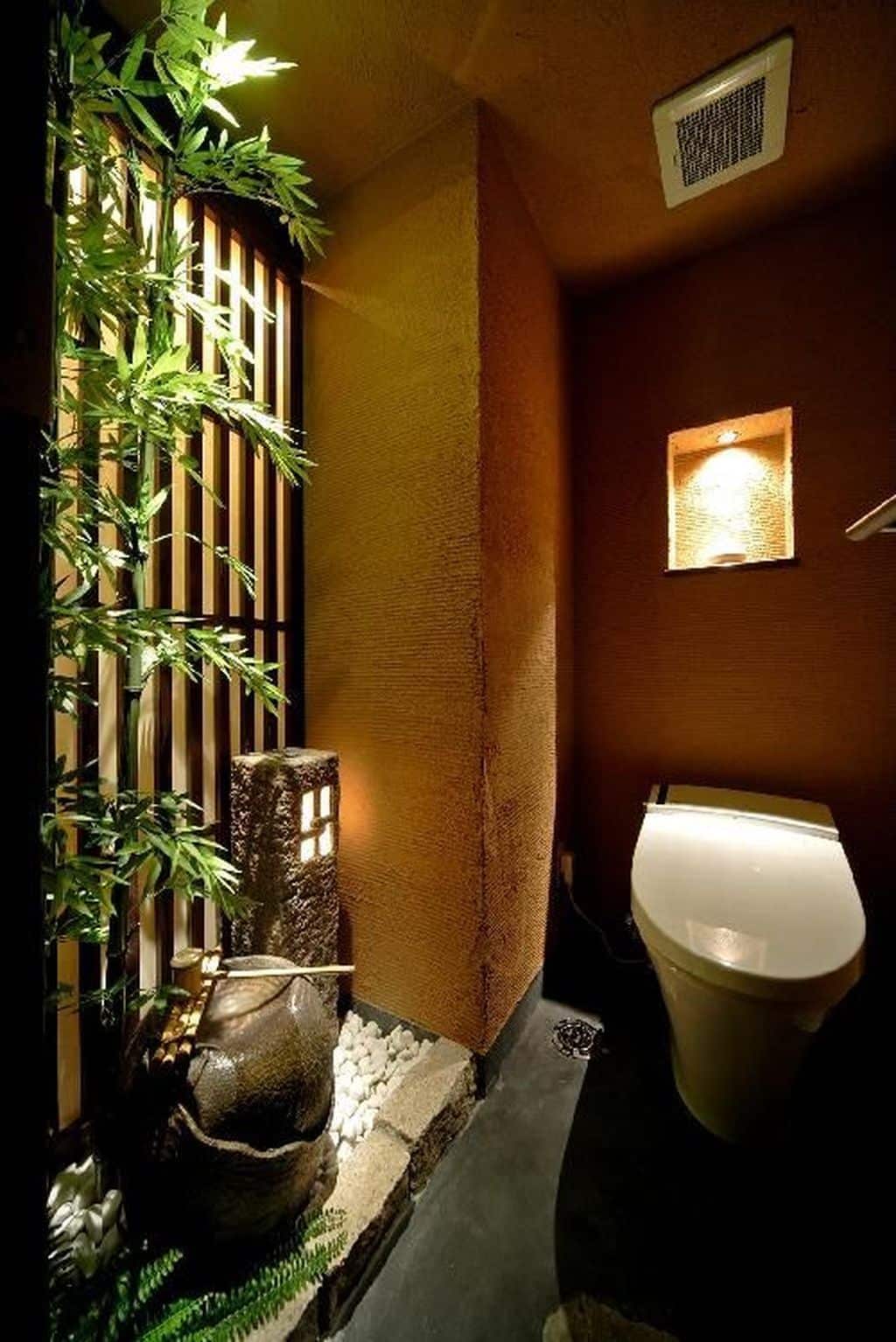 A Japanese bathroom is frequently styled with nature in mind. Indeed, utilizing greenery in the bathroom like bamboo plants or potted plants brings a peaceful, natural environment to space.
5. Set The Ambient Light.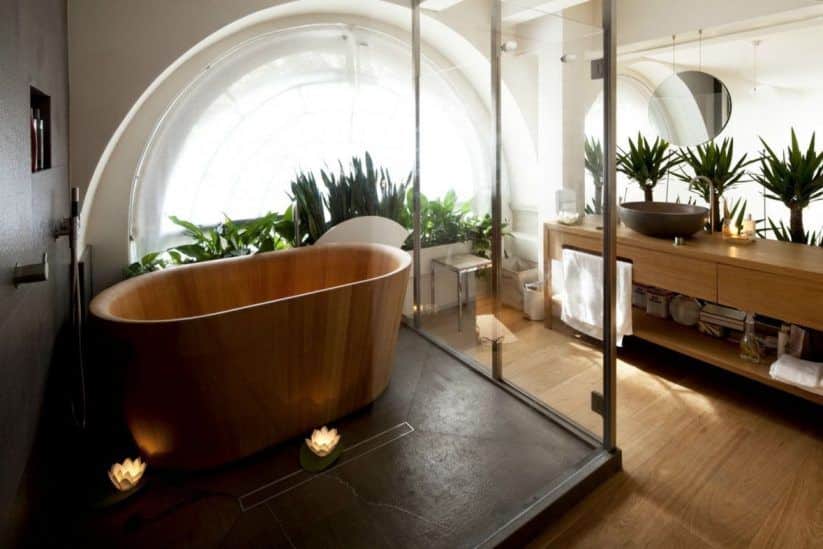 Ambient light is excellent to create relatively light to calm the bathing session. Consider putting one or two or maybe a bunch of candles surrounding your bath. Furthermore, scented candles are perfect for your bathroom. It will make your baths more soothing and calming. Besides, its soft, warm glow plays an essential part in relaxation.
Related: Master Bathroom Accessories
Japanese bathroom accessories
The great beauty of a Japanese bathroom does not only deliver minimalism and simplicity on design but also ergonomically incorporates significant natural elements. Here are some ideas of attractive yet straightforward accessories to create a Japanese inspired bathroom.
1. Cherish The Curtain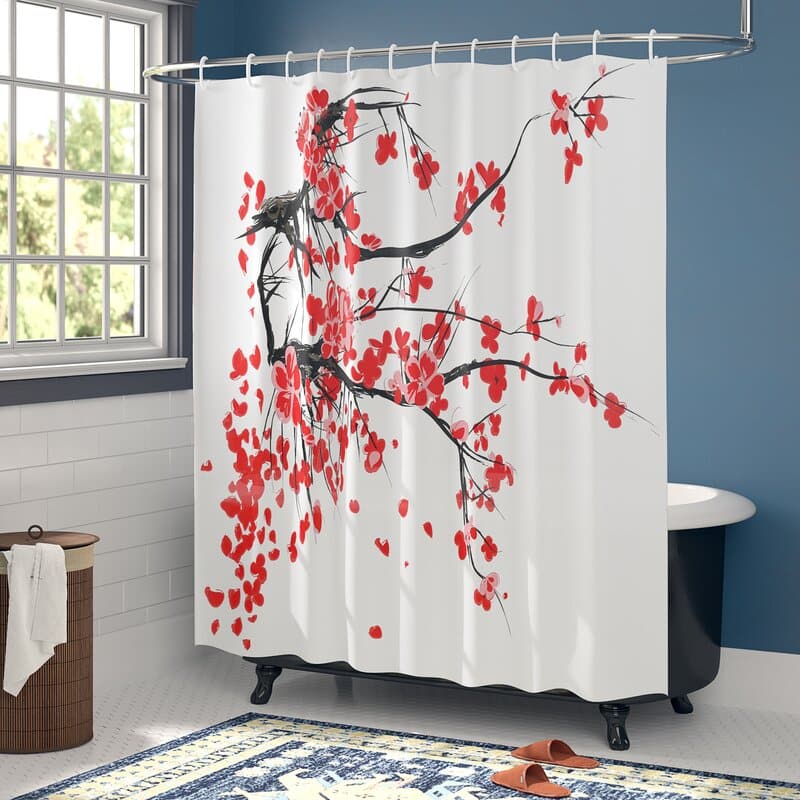 A curtain might be the best way to separate a small space just like a bathroom. You can craft either a divider or a DIY partition to minimize the use of space. Another way, paper partition or hanging curtain will be sufficient as a barrier between a place to relax and the necessity of hygiene. This kind of accessory is available in a variety of colors and sizes to fit bathrooms of all types.
2. Mirror Oh Mirror On The Wall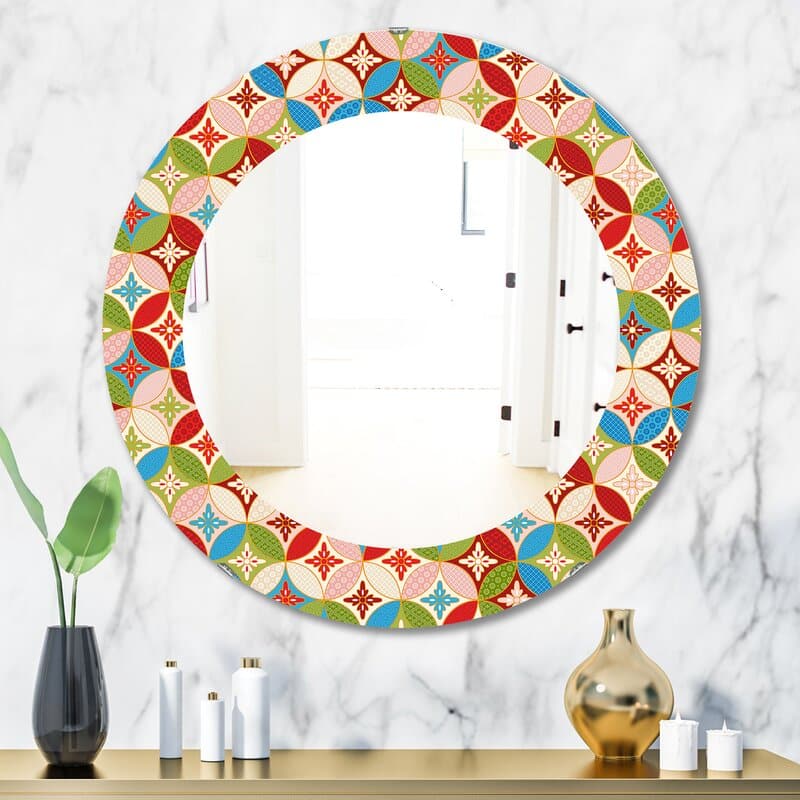 A sleek and chic, lovely oval mirror will be ideal for decorating your Japanese bathroom. Moreover, you can decide from the elegant basic style mirror frame to the colorful ornamental one.
3. What A Delicate Wall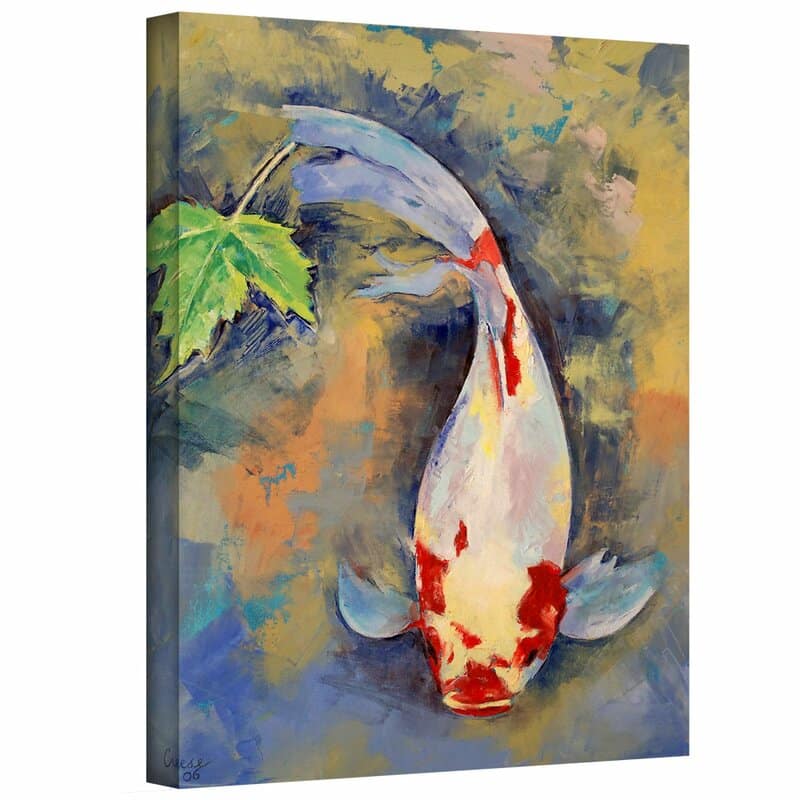 You may want to spruce up your Japanese bathroom with a little personal decoration on the walls. The first matter you have to consider is the humanity inside the bathroom. So, by doing a little bit of preparation and the right type of artwork and frame, you'll have a touch of artwork on your bathroom walls.
4. Foam Bath Rug To Spoil Your Barefoot
If you consider a foam bath rug to bring relaxation to your foot, buy a soft, spongy bath rug. This accessory offers a unique, personal accent to your bathroom. Moreover, most of the bath rug is water-resistant. In case you need more colors for your bathroom, there are thousands of bat rug designs. It can be in designs like cute illustrations, traditional artwork, rad photography – find the one which suits your taste.
5. Nice Way To Keep Your Toiletries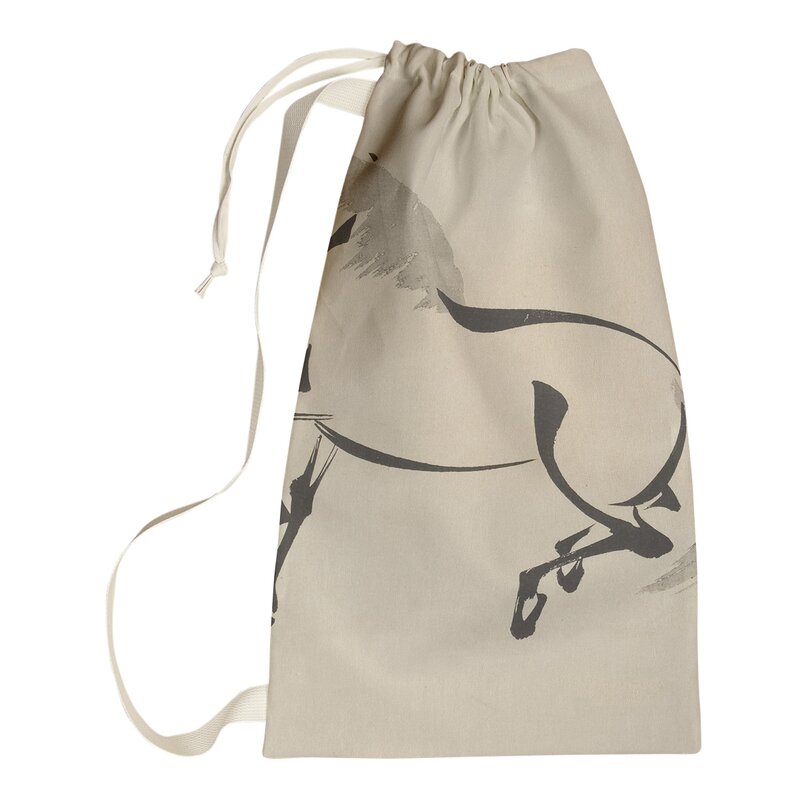 Keep away the cluttered space with this chic and versatile laundry room bag. It keeps your toiletries organized effortlessly with laundry baskets and hampers. It also provides an attractive and lightweight solution to many storage needs.
Traditional Japanese bathroom
The design of a traditional Japanese bathroom offers images of serenity and tranquility. It mixed relaxation with a series of bathing ritual that serves soothing, relaxing and restoring body and mind.
1. The Power Of Woods in Japanese Bathroom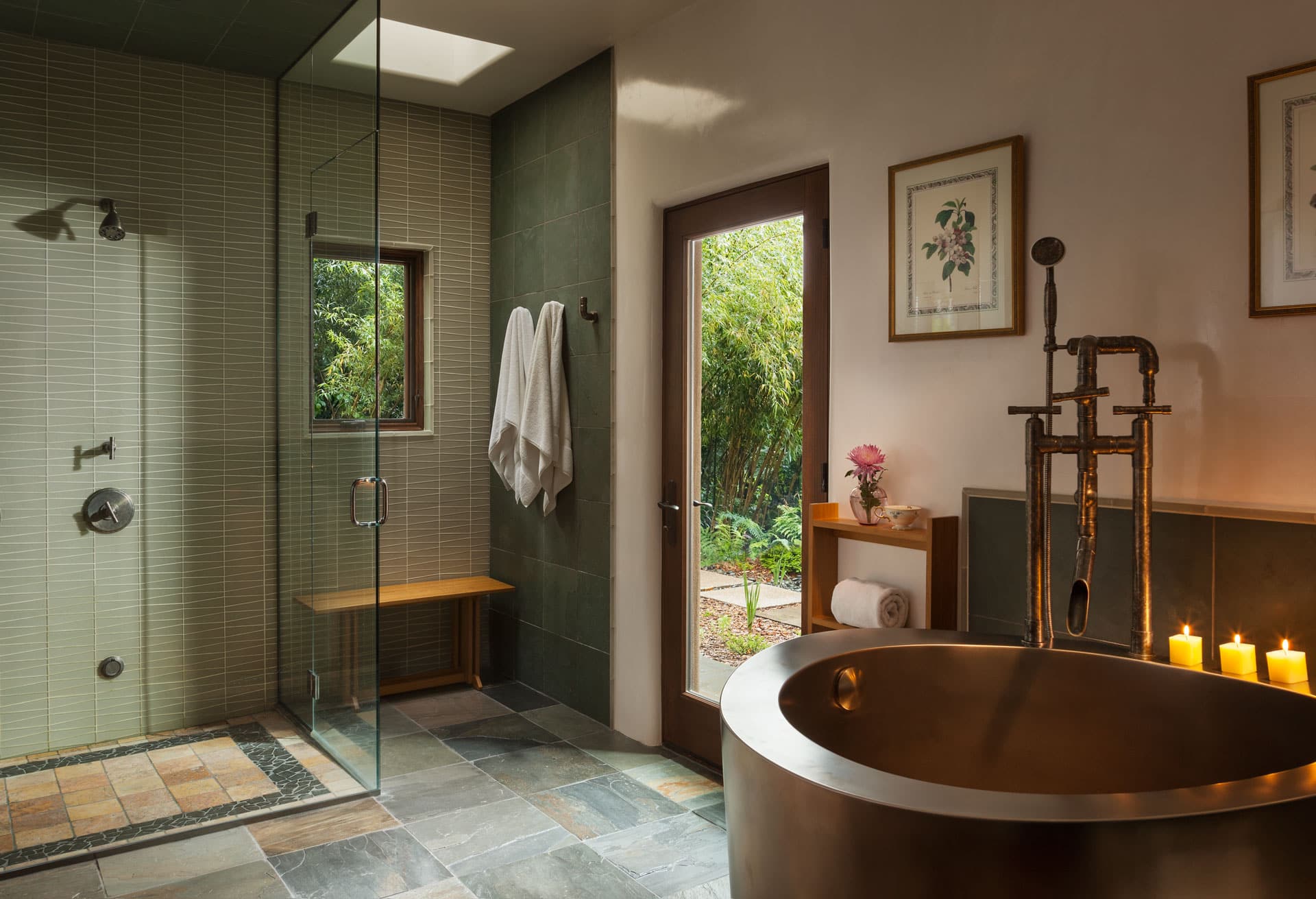 Japanese bathroom incorporates the use of wood. Enjoy the charm of greenery outside throughout the window. And, you can also enjoy it through the transparent glass shower partition to act as the perfect yet apparent contrast imagination.
2. Personal Touch To Your Japanese Bathroom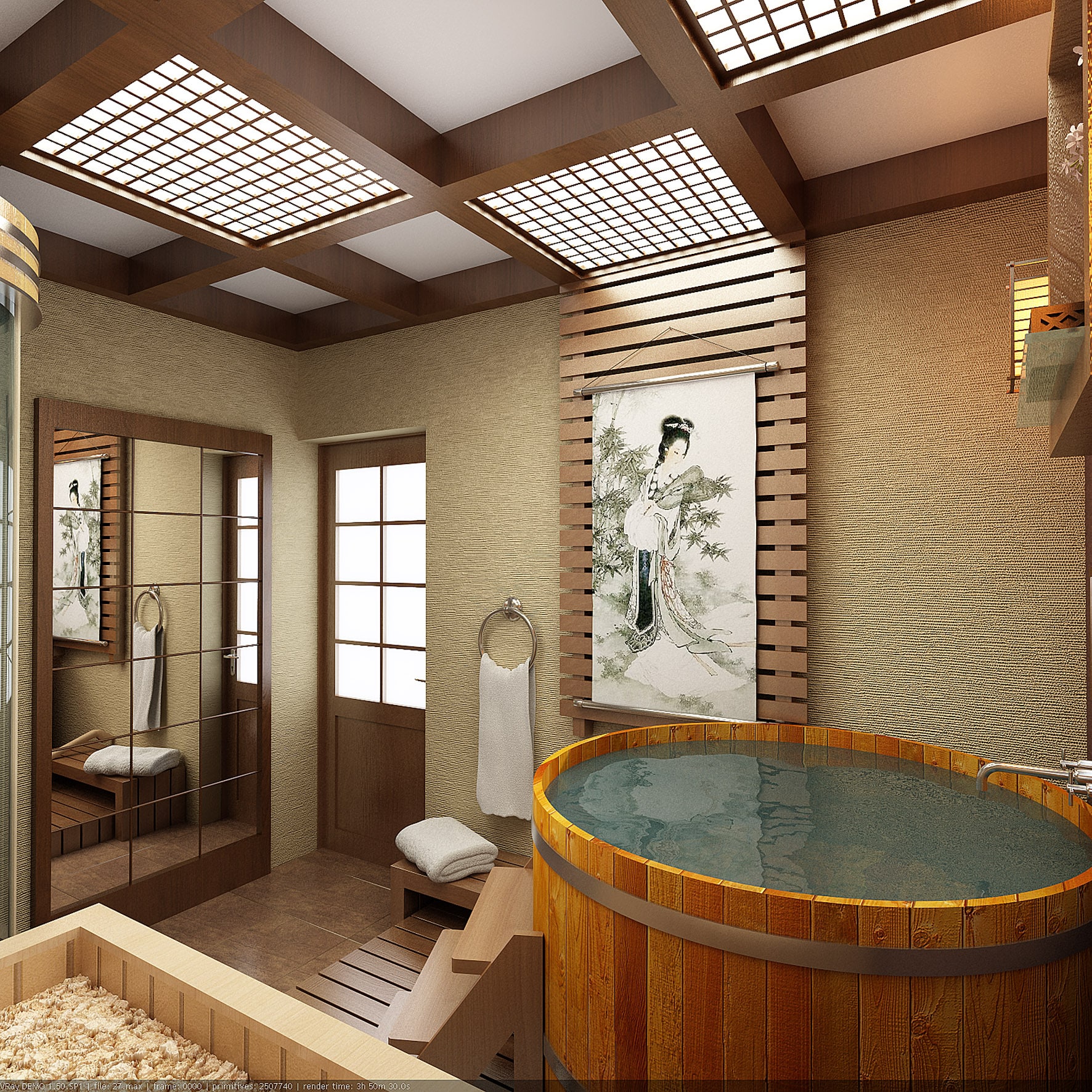 The hanging artwork design at the center of a wall, the light showered the bathroom from the ceiling dominates the space with a personal touch. A set of rectangular mirrors also gives a unique appeal to those who love to express themselves.
3. Invite Nature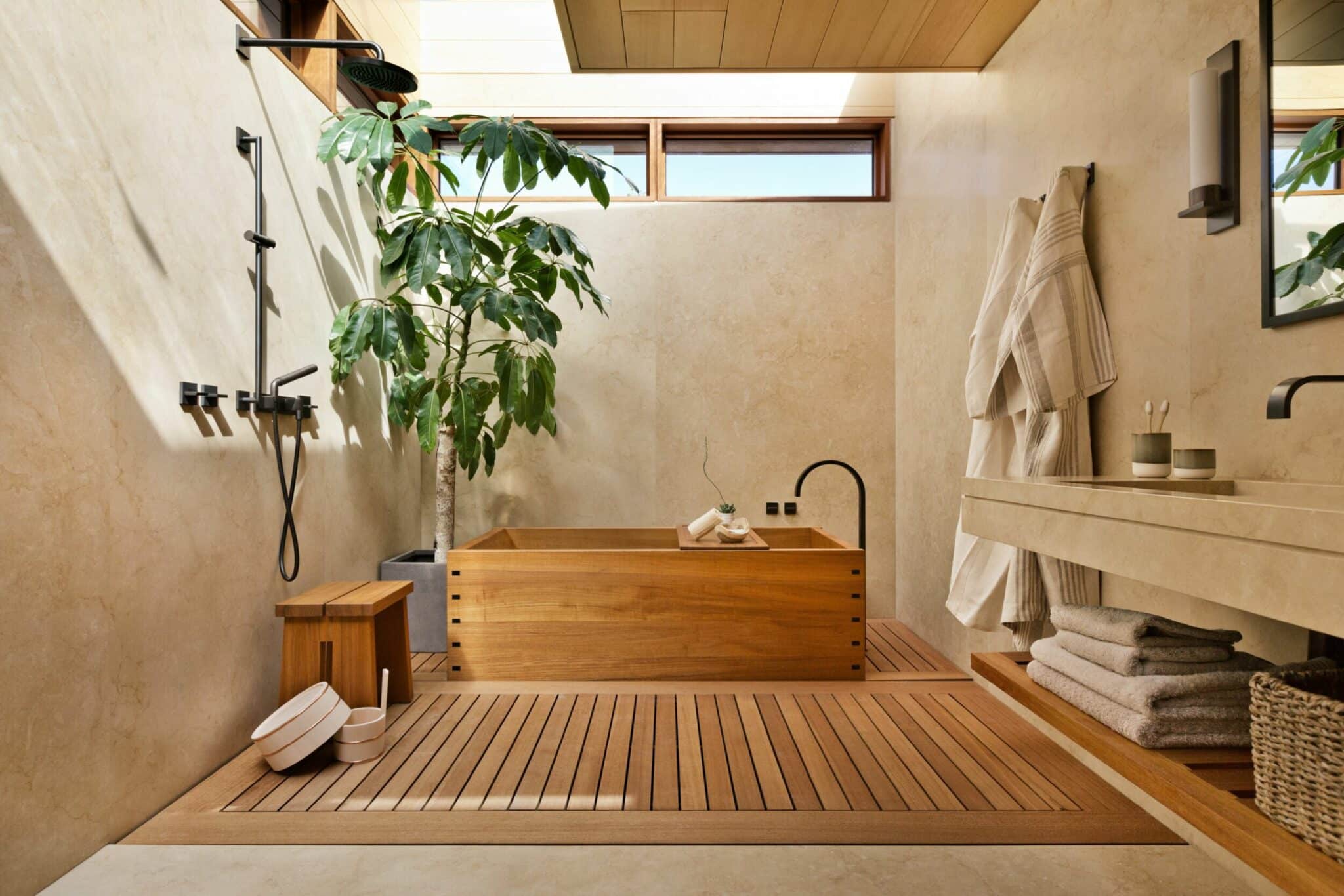 A Japanese dream bathroom presents woods in design, with bright sunlight lightening the room. This design is both simple and fresh. Furthermore, it accomplishes the design with the addition of plants that ensures that nature is invited inside.
4. Sophisticated Blue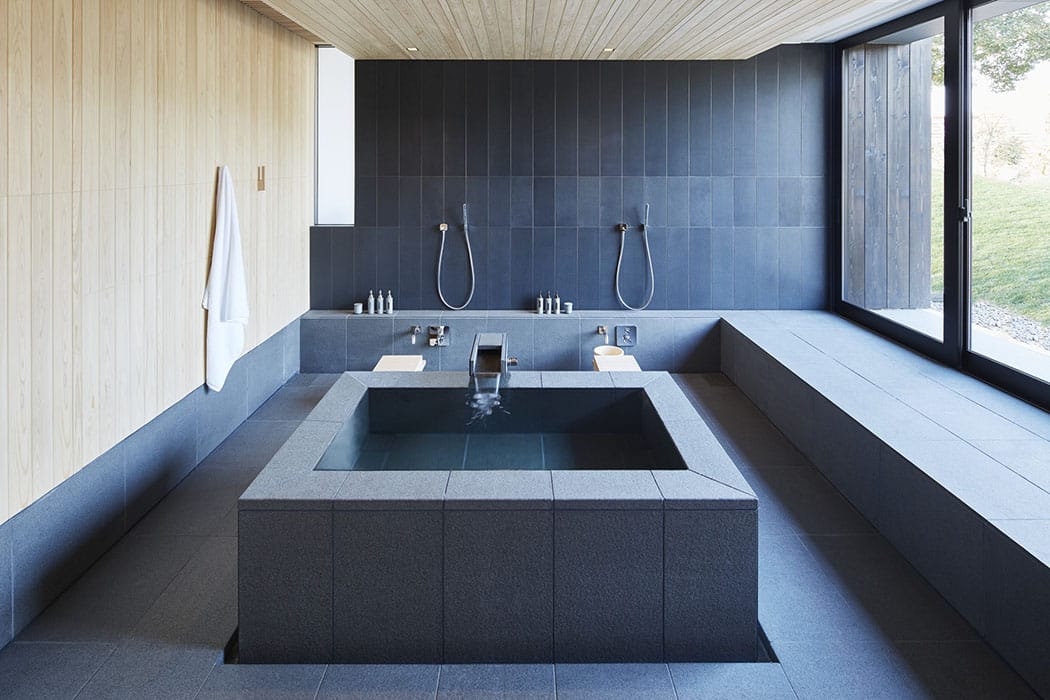 The colorism of blue is quite rare for a traditional Japanese bathroom. Still, it gives special treatment to a serene atmosphere. However, the blue tile flooring along with the glass window dominates space and sets a contrary shade to one wooden sidewall. The design brings a sense of sophistication.
5. Captivated In Simplicity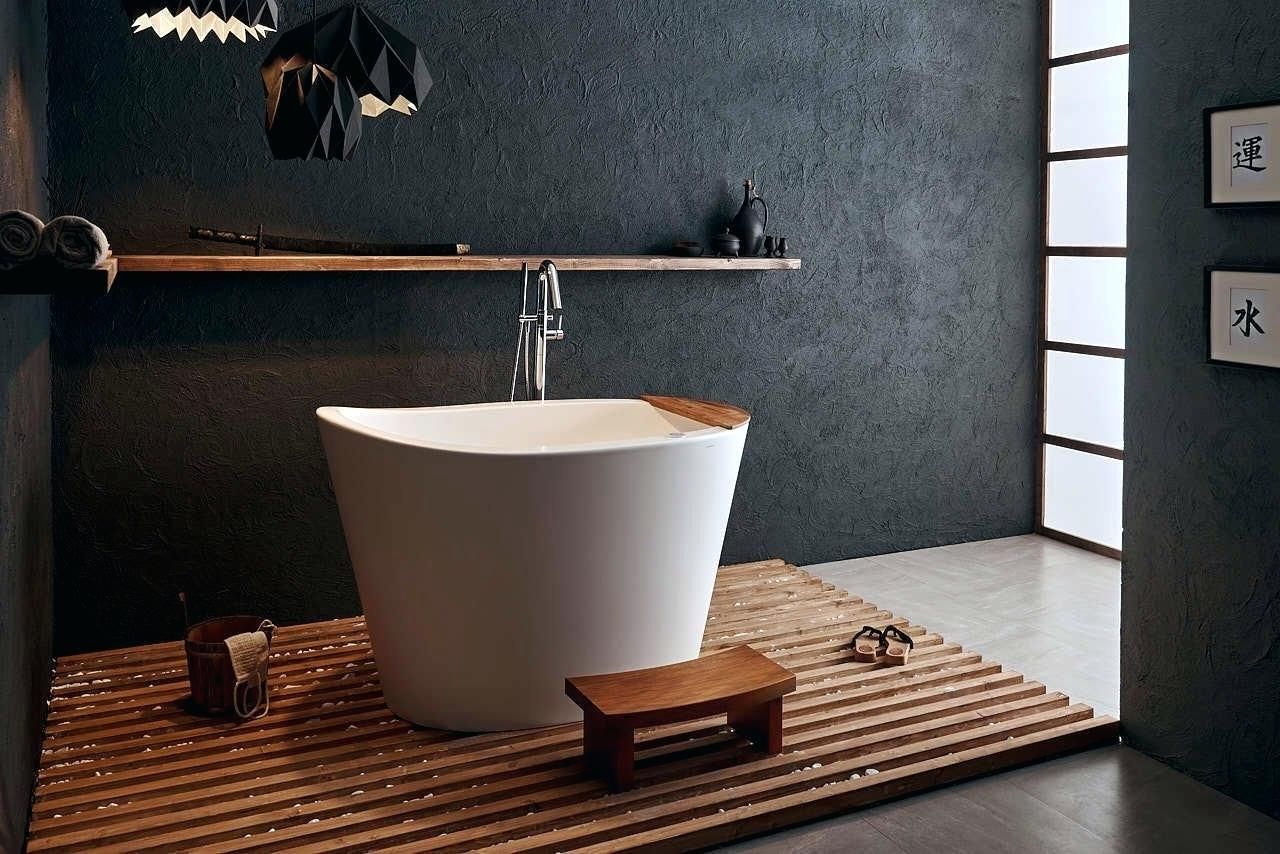 This one can be a reflection of what you can have for your small Japanese bathroom. It incorporates minimalism into such a small space. Similarly, the design will avoid the look becoming cluttered. Further, the captivating work of art starts from the wooden flooring to the soothing and straightforward bathtub comes together seamlessly to create a perfect space.
Japanese Bathroom Design Small Space
Never think that limited space Will back you down from having a lovely Japanese bathroom. You can incorporate so many little details into such a small space without making it look cluttered.
1. Black But Bright Japanese Bathroom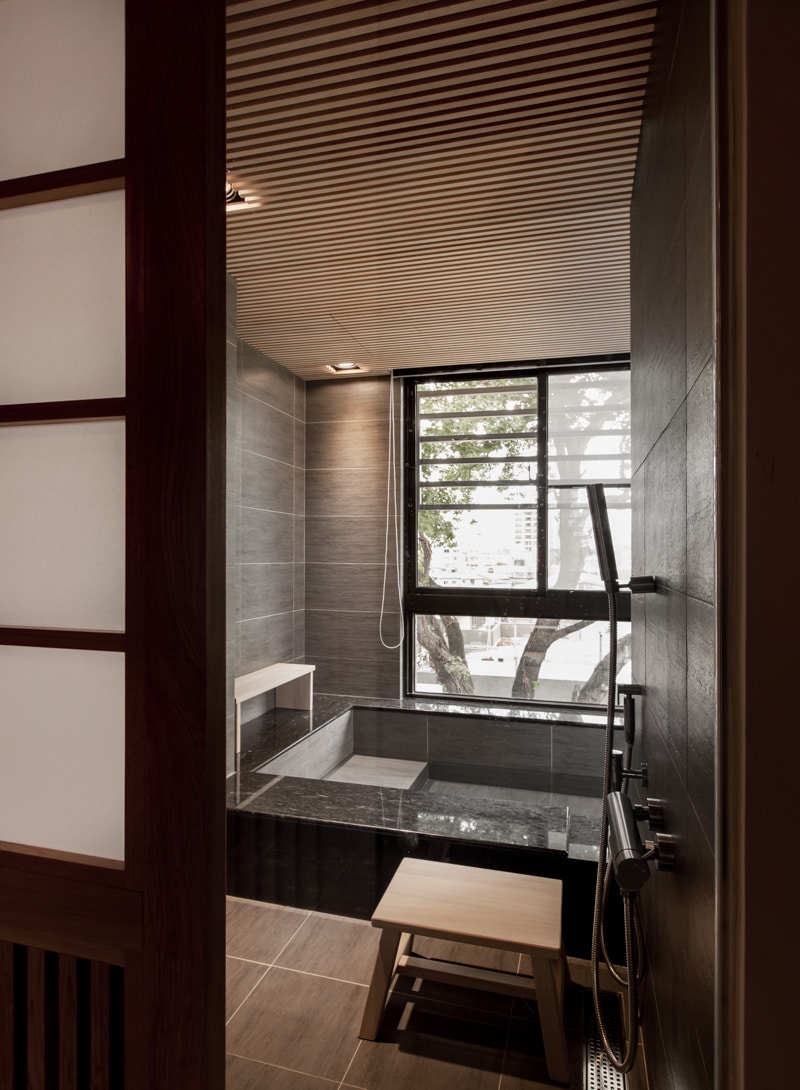 Decorate your Japanese bathroom with black granite Japanese bathroom with a shallow bathtub. To acknowledge the small space, you can have a Japanese shower and the stool in the same area. Moreover, the light that comes through large windows will create an image of a larger space.
2. White Turns To Minimalist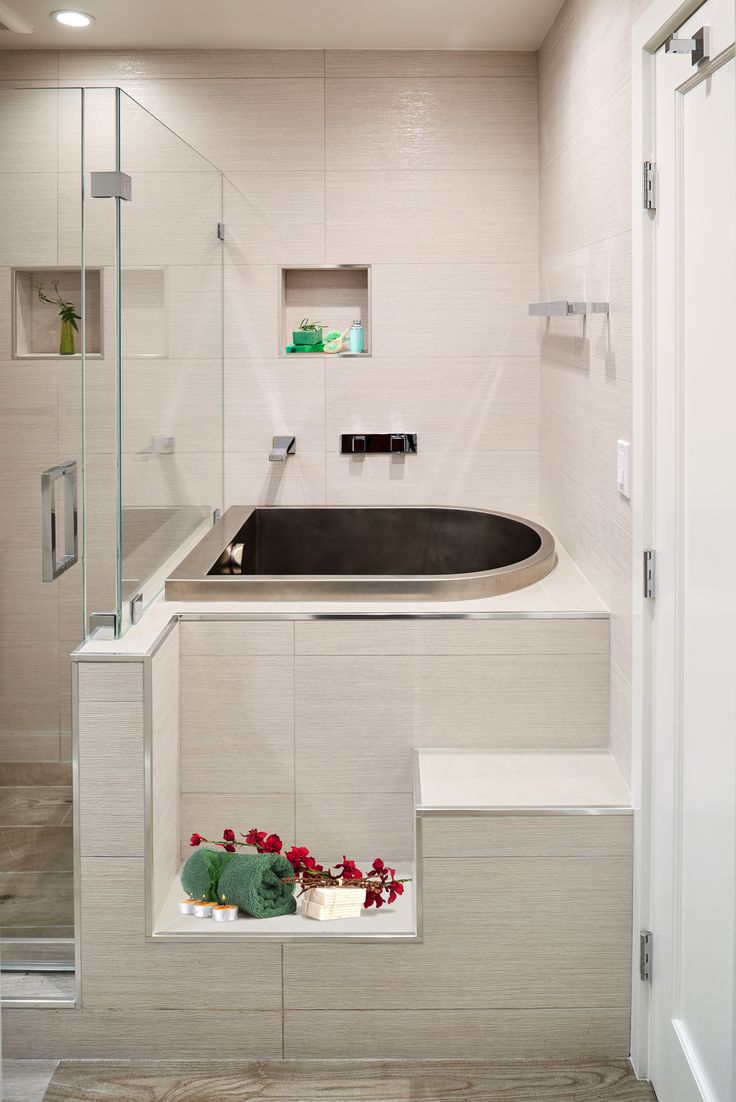 Bring this minimalist Japanese bathroom with white concrete walls and tiles covering the area. Such a white palette makes the space very bright and open, so you'll feel amazing in this space.
3. Calm Yet Elegant Japanese bathroom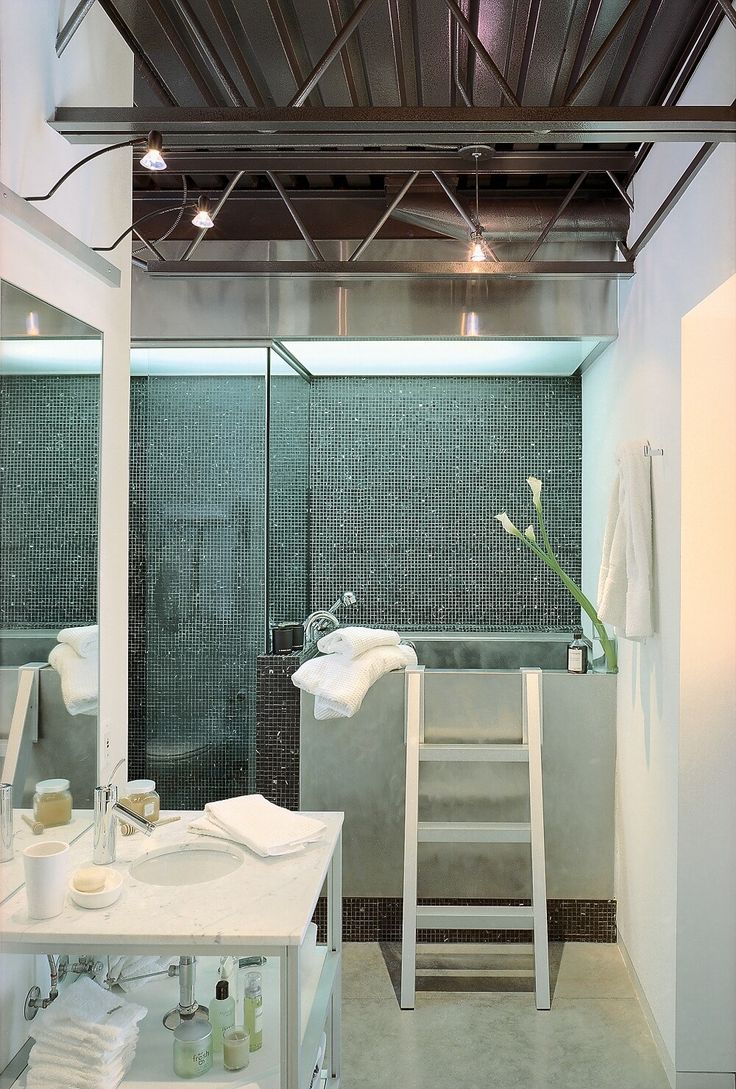 You can select a calming color palette for your Japanese small bathroom design. It can be in the form of an earthy or sandy surface, which makes the small bathroom still cozy and inviting. You can also choose to mix darker shades to warm and light shades of tile and concrete. Furthermore, natural stone and other stone textural materials achieve a naturally luxurious look in your small space.
4. Wooden Bathtub Complete The Style
a Japanese bathroom never goes away from a Wooden bathtub, since it emanates a traditional feel for the Asian vibe. So, such kind of bathtub will be great for relaxing and make your bathroom a personal spa. Furthermore, continue the idea of covering the bathroom floor with wood of the same shade.
5. Wood For Nature
Wood is the right choice for the walls and the flooring. Indeed, it is also widely used in Japanese bathrooms. Further, Wood brings nature to your bathroom, yet refreshes the interior and brings nature to the bathroom.
Conclusion
Above all, you may find differences from western bathrooms to these Japanese bathroom styles. Nevertheless, it's worthed to decorate your bathroom in Japanese style. The Japanese-styled bathrooms can mix minimalist design with luxurious materials and get such a perfect, natural look. They offer you the best way to revitalize your body and mind. In short, turn your bathroom into a chic Japanese spa, and you'll never want to leave it.