Man Cave Basement Ideas – Most of us dream to have our own space. The urge grows stronger when we are in our teens. It is the ultimate dream to have a place to avoid stern and judgmental eyes. Creating a man cave out of a boring basement is the ultimate solution.
The manly space can be used for your fun activities, office work or to enjoy me-time. It is a refuge where rules of house decor and decorum can be broke or amended just according to your will.
Following is a list of 15 cool man cave basement ideas. Pick your favorites and build a unique refuge for yourself. Professional architects can provide valuable help while designing man caves.
1. Buy A Home Game Arcade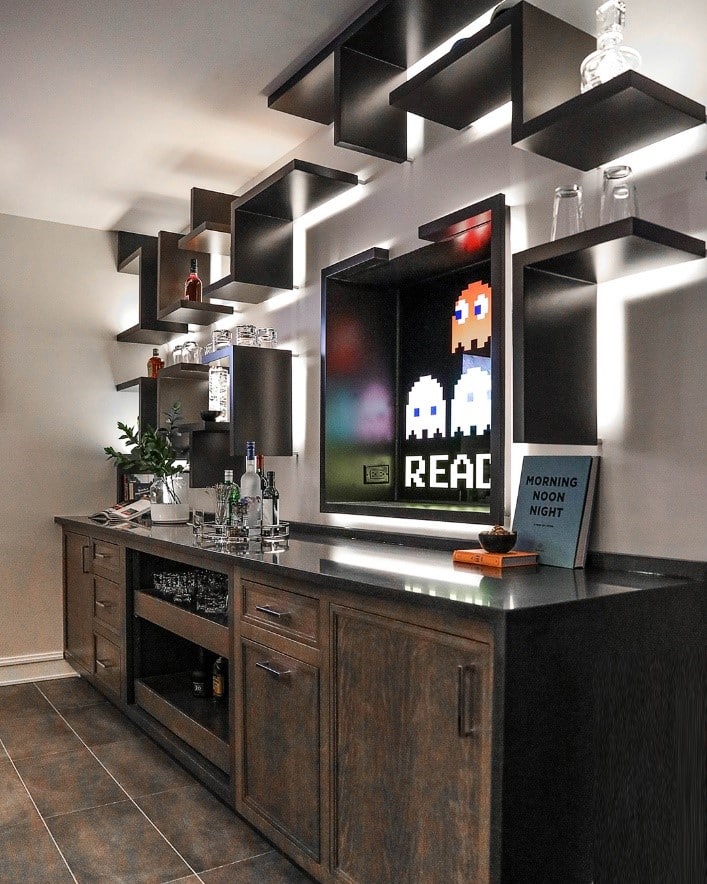 Leisure time is fun when you have your game arcade system. Choose a system with numerous gaming options. This will not be a cheap buy but the investment is worth your efforts. 
Take your home game arcade to the next level by incorporating a theme of arcade sword decor. Displaying ornamental swords alongside your gaming systems adds a touch of adventure and brings a distinct charm to your man cave. Not only will you have an impressive collection of games, but you'll also have a visually captivating space that reflects your passion for both gaming and the allure of ancient weaponry.
2. Sporty Bar Stools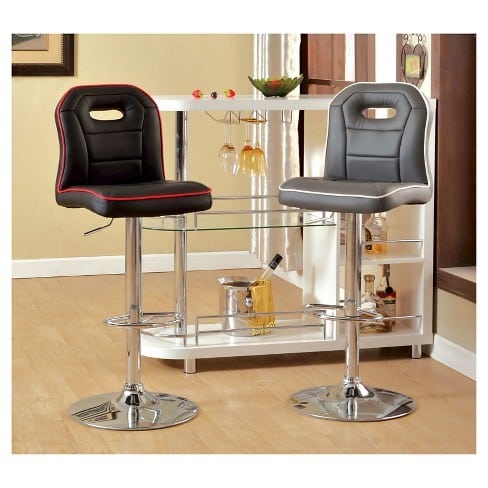 Designing a lounge area in a man cave is a sophisticated pick. A leather tufted bar is the epitome of class and grace. The deep wood-clad shelves are amazing additions. What is the next best thing to boost the overall look? The custom made sporty bar stools!
3. Wine Barrel Coffee Table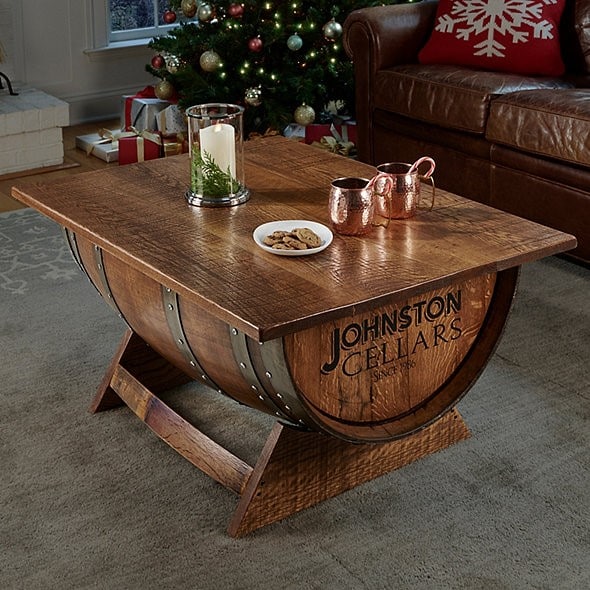 Your storage can provide amazing accessories for the man cave. An interesting idea is to transform an old wine barrel into a table. It can be used as a coffee table if you are successful in making the legs of the same length.
Cut the barrel in half and add some support to the base. Use a glass top to make a beautiful table.
Related : Coffee Table Ideas
4. Industrial Bookshelves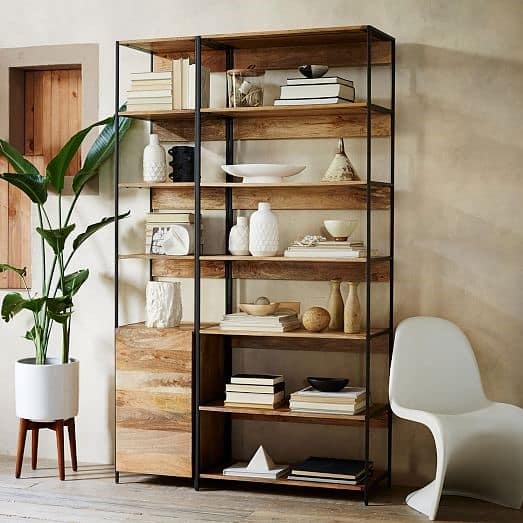 The best refuge for a bibliophile is a man cave studded with books. Add some modern and industrial bookshelves to hold your most favorite books. They are easy to organize and you won't have to worry about a lost book anymore.
5. Penny Tiled Floors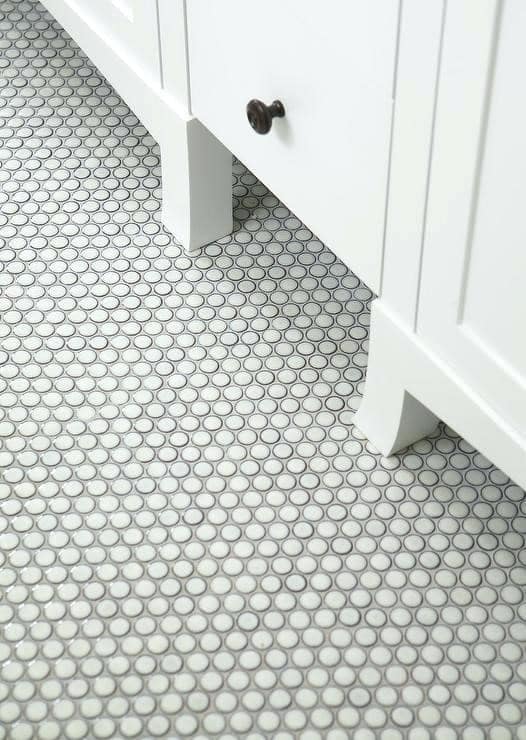 Our homes have generally wood, tile, brick or concrete floors. The transformation of a basement into a man cave is a series of changes. While the floors are being made, press the extra pennies on the floor tiles to create an amazing look.
Related : Basement Laundry Room
6. Hockey Stick Picture Frames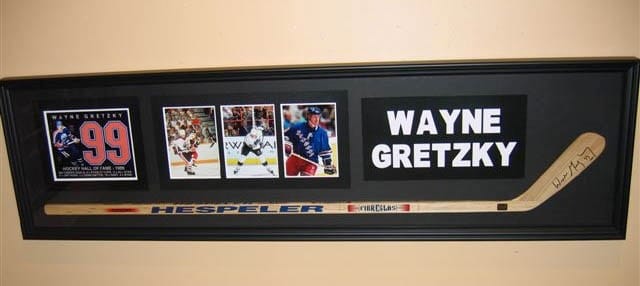 Most of the men like hanging pictures of their loved ones or inspiring celebrities in the man cave. The simple photo hangings are boring. A sporty look to your man cave by using an old hockey stick as a frame is another cool man cave basement ideas .
If your friends are hockey fans, they will instantly fall in love with the idea. You can replace the hockey stick with a cricket bat whenever you like.
7. Truck Countertop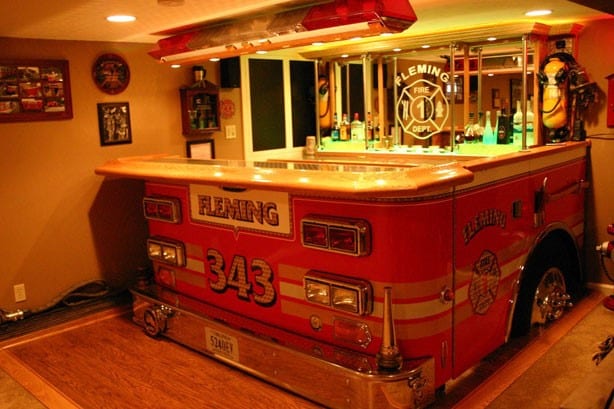 A man cave is the best place to experiment with unique and jaw-dropping ideas. Do you love vintage? Take a vintage truck front and transform it into a countertop. This can be used as a bar as well as it can be used as a table.
Related : How To Clean Countertop
8. Shuffleboard Floor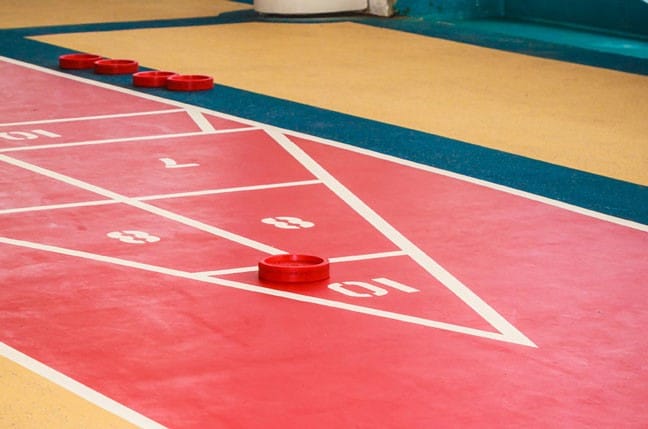 When you have concrete type floors in the basement, you can get it painted uniquely. It is a suitable place for indoor games. You can hang out with your buddies and have a match whenever you like. Either you play or not, the shuffleboard floors are amazing.
9. Bars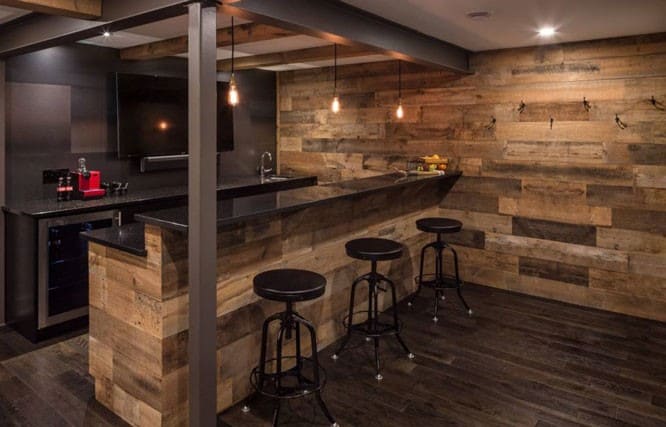 This might not have surprised you! A man cave without a small creative bar is plain boring. You can use pallets to make your bar. It can also be used to make the stools or chairs.
Related : Boys Dorm Room Ideas
10. Buy A Home Theatre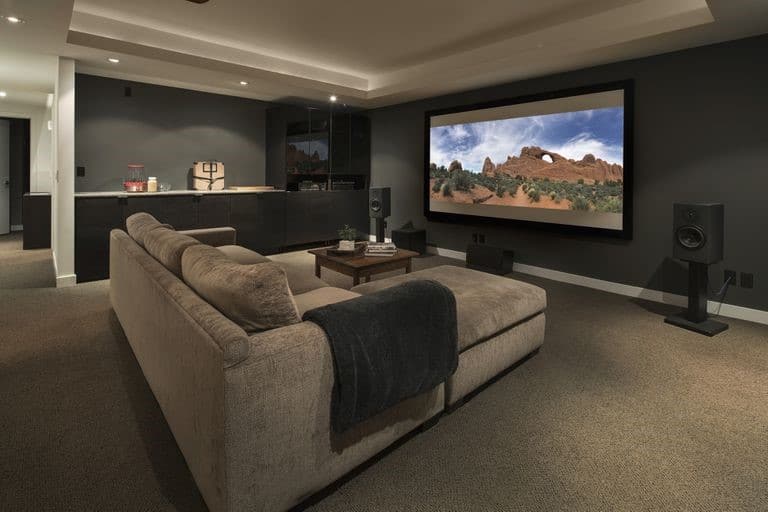 Are you a movie fan? Transform your home basement into a home theater. Buy high-quality systems with protected screens. You must not be damaging your eyes by sitting too near to the screens! Moreover, add some amenities.
Equip the man cave with all comforts of home and professional-grade popcorn maker. The movie night fun will be on another level altogether. Add Slurpee's on taps to enjoy the most amazing game nights!
11. Add A Concession Stand
All of us love munching snacks. Ops! You feel guilty about it? Leave the guilt out of the man cave and make a concessions stand. It can hold all of your favorite snacks for you and you will have the most perfect media room.
12. Baseball Bat As Stair Banisters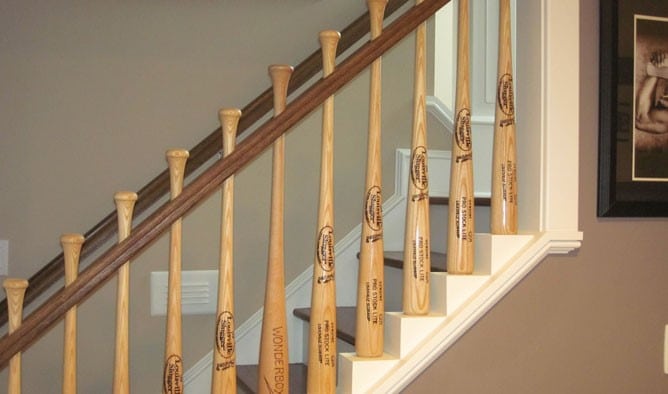 While designing a man cave, do not leave out the stairs. This idea is just perfect for baseball fans. You can add old baseball bats as stair banisters. It is a unique and interesting addition as well as a wise use of the old bats! This is like a warm welcome to your baseball-loving friends. A pro-tip! You don't necessarily need to love baseball before adding these stair banisters in your man cave.
13. Add A Man Spa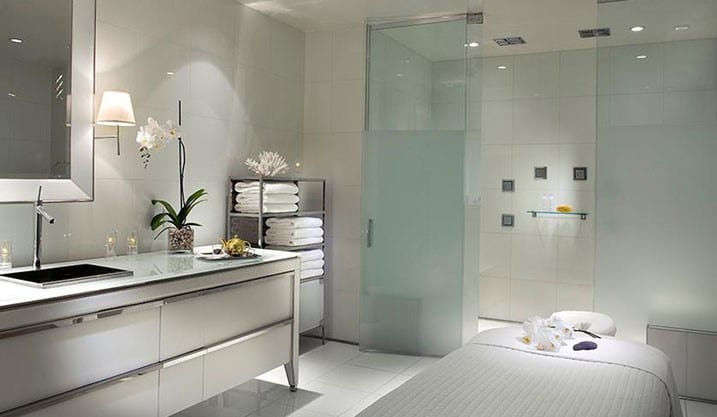 Spend your rest-and-digest time in style. Add a man spa in your man cave for a luxurious touch. I would suggest hiring a well-known professional to design a basement with a spa. You don't need to struggle with the moisture and water drainage issues.
14. Get Some Pull Up Bars
Well, you have to keep fitness into consideration after all. Get bomb-proof pull up bars installed in your man cave to burn those extra calories. You can also put some dumbbells.
15. Buy A Poker Table
Buy a poker table and call over your friends and start the action!