Modern Wall Decor – Walls are like a canvas that displays the persona of the people living in the house, provided they got the right strokes. Since art is personal and expressive in different ways for its owners, art wall styles have more longevity than other décor styles. 
Do you love art and want to experiment with it in your home? If yes, you have reached the right page. We got some brilliant modern wall decor that will vibrate every inch of your home with their intricate detailing and abstract meaning. 
Without much ado, let us dive into the details and see the different artistic ways to decorate your walls in 2022.
Think Neon Signs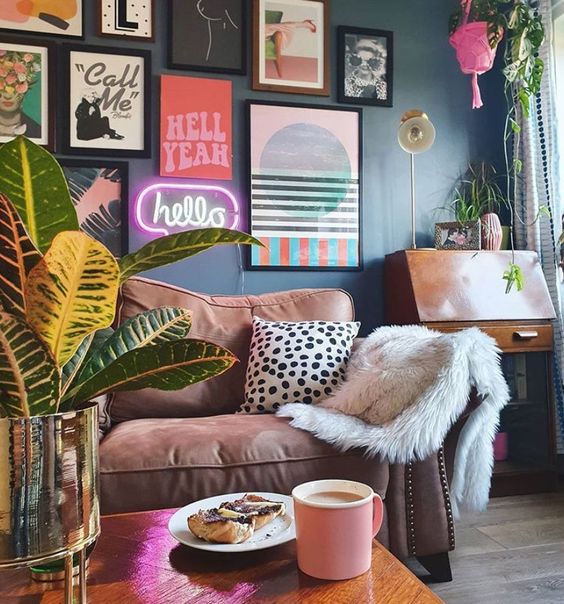 Gone were the days when Neon art was limited to the travel and hospitality industry. With more and more homeowners using their homes for entertainment and work, this commercial art form is steadily making its way into residential spaces. How can you go about this art form in your home? Here are some tips:
Place neon signs next to statement décor items to create a museum-like look.
You can also create an exclusive neon art gallery in your living room or bedroom.
Get some photographed neon signage to create a pop-off look on your walls.
Rainbow Paintings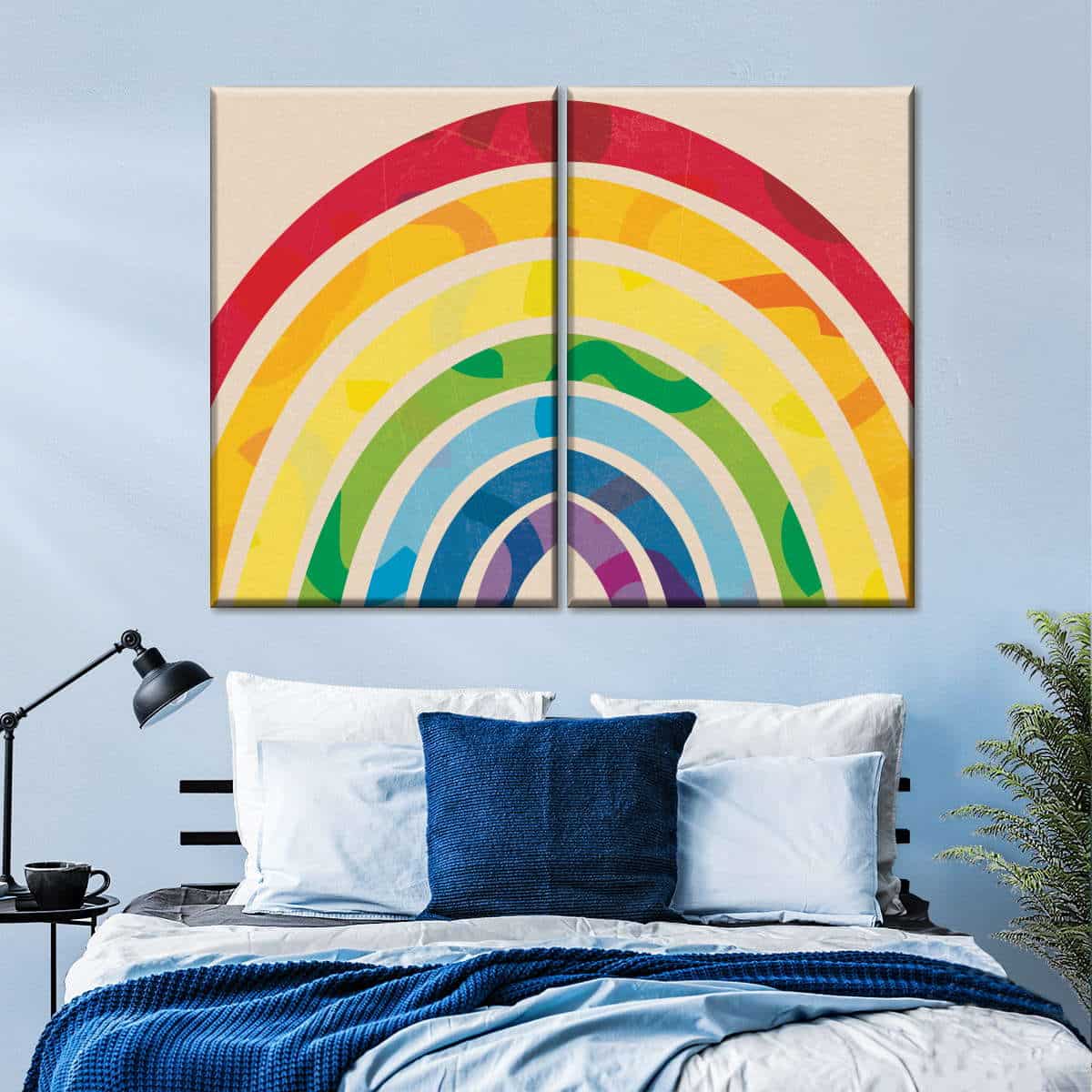 Rainbow wall art is grabbing headlines in 2022 for its vibrancy and uniqueness. It instantly adds a blast of hues to the space, making it look lively and upbeat. And do you know the best part about these trending rainbow wall arts?
It is hassle-free and goes extremely well with any interior type. Whether sophisticated, minimalistic, or Scandinavian, rainbow modern wall decor looks mesmerizingly beautiful in all the setups. This art style was initially designed for kids' rooms. But, thanks to its artistic versions, this wall art is now a show stealer in the living room décor.
Fall in Love with the Curves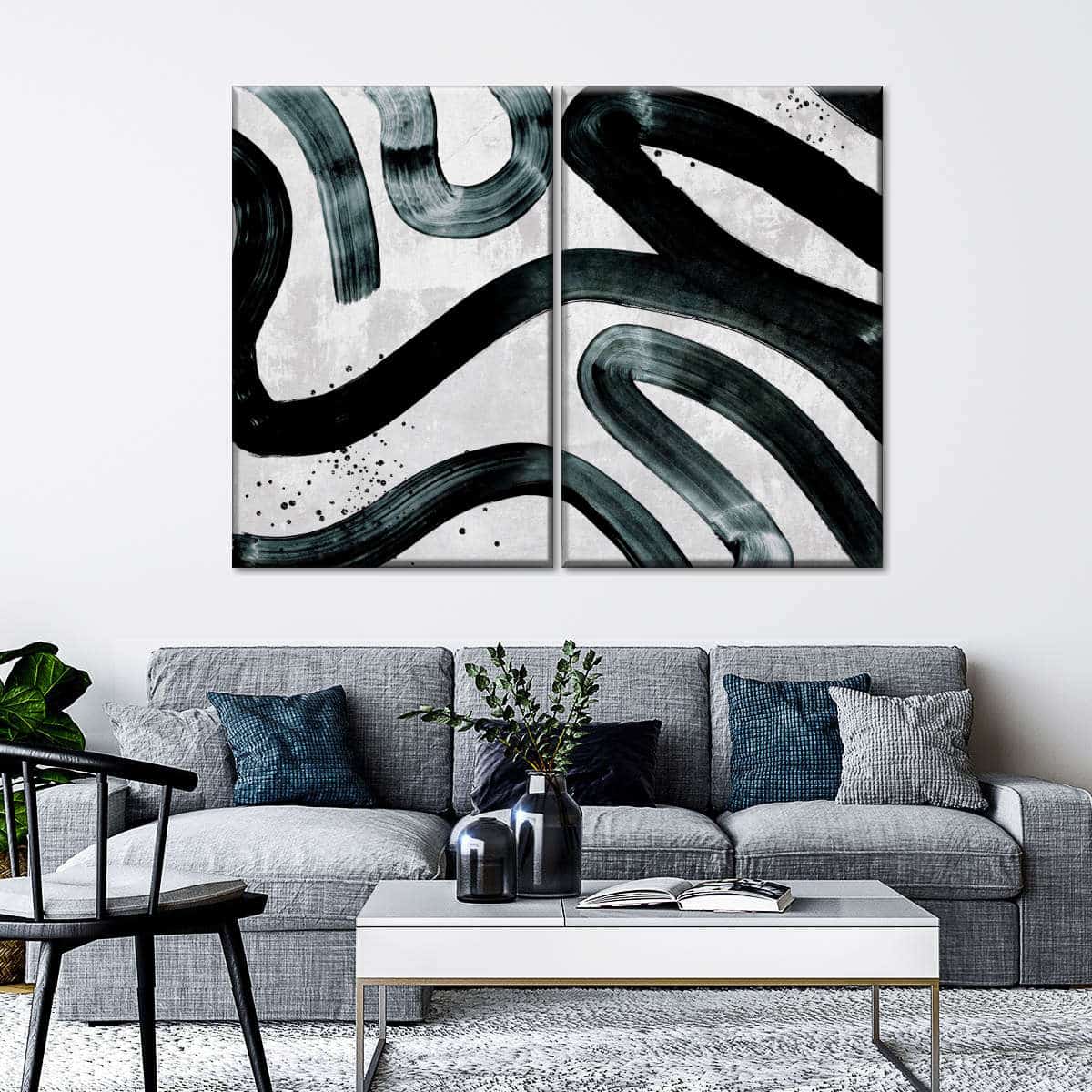 Think beyond curved furniture and upholstery and opt for a curved art wall idea this year. Curves are beautiful and make any space look warmer and more welcoming. Incorporating this art form in your home will give an artistic touch to it, creating a spell-binding visual appeal.
First, ensure you identify the right type and color of curves for your space. Here are some tips that can help you pick the right angles for your home:
Geometrical Curve Wall Art – For minimalistic and industrial décor style.
Abstract Curve Pattern Wall Art – Ideal for peppy and colorful spaces.
Retro Curve Wall Art – These colorful curves are perfect for libraries and reading rooms.
Monochrome Liner Curve Wall Art – Perfect for Monochrome interiors and black bedrooms.
Blend Global Influences into your Home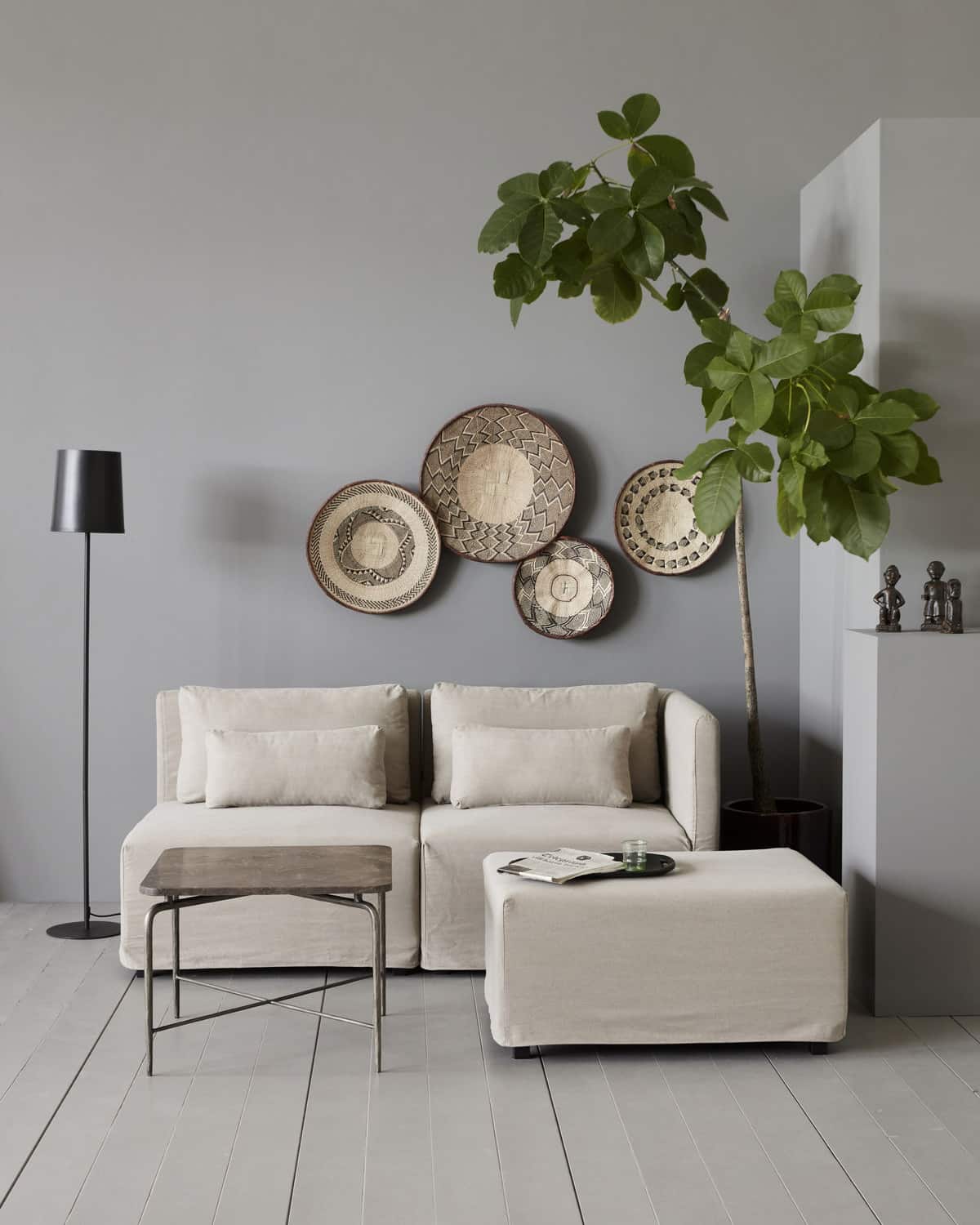 Another interesting way to pep up your regular walls is by going for global modern wall art pieces. All you need to do is, collect some international wall décor items and mount them on your walls. Moreover, you can also modify some of your antique items to ace the look. Here are some best global modern wall art pieces that are trending in 2022:
Assorted Binga Baskets from Africa
Nirvana Wall Plates from Bhutan
Golden and Turquoise Metallic Leaves from Morocco
Indian Brass Wall sculptures
Play with Mirrors!
Go unconventional and play with mirrors to create an appealing modern art wall décor. Mirrors have much more to offer than you think. They make the room look spacious and are a perfect voguish wall art prop. Mounting up the right mirror wall art piece can completely transform the look of the space. Here are some mind blowing ways to decorate your walls with mirrors:
Create a glimmering mirror gallery by displaying mirrors of different sizes and designs. It is a brilliant way to create a striking visual appeal in the property.
Do you want to give a rustic or countryside look to your interiors? If yes, you should consider going for faux windows wall art for the best authentic appearance. You can also go for arabesque mirrors on white or off-white walls.
Homeowners who wish to create a coastal or beach-like look in their living rooms can go for hanging port mirrors and wall art ideas. The best part about this idea is that it allows you to play with colors and texture.
Minimalist Art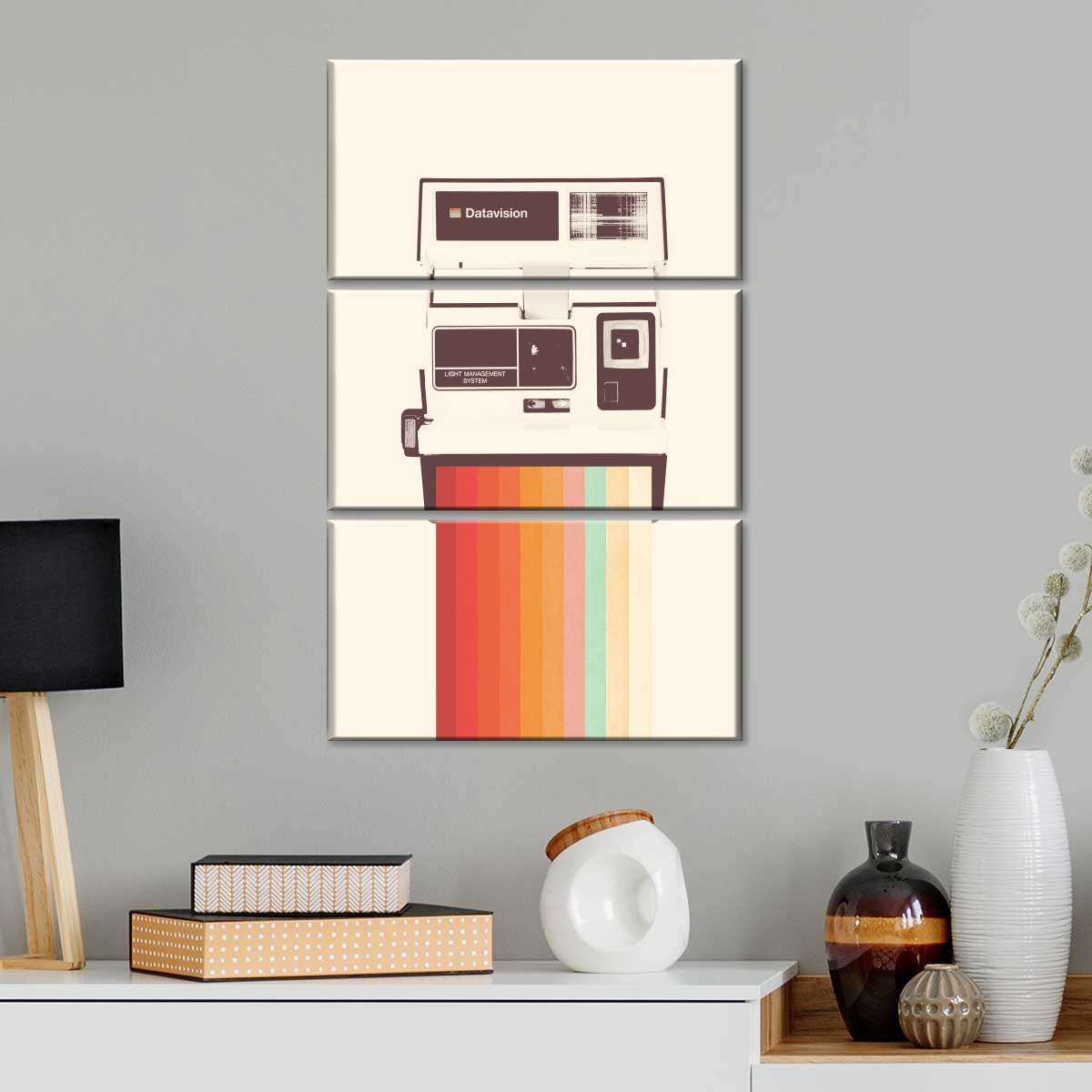 Showcase your refined taste and sophisticated lifestyle with this ultra-modern wall art form. But why should you consider going for minimalist art in 2022? Because it helps in opening up the space and creating focal points. It also helps keep the room's mood light and more impactful.
Most importantly, this style lets you break free and experiment as much as you like. However, ensure you maintain the symmetry and synergy of the house when going for this modern wall art form. Consulting a professional will be a good idea here as it can help you get the best looks the first time.
Stack some Figures
Now, here comes the showstopper. Are you looking for a modern wall art idea that will give a dramatic touch to your interiors? If yes, you just got the best one. First, placing some human or stick figures together will help create a perfectly cohesive look in the room. Then, complete the look with the warm-toned wall color and equally classy furniture setup.
Shrink it Down!
Had enough with full-coverage murals and paintings? Sure, you must have. That's why we got you something more refreshing and interesting. How about shrinking it down this time? Yes, you read that right.
Mounting tiny modern wall art is becoming a huge rage nowadays. It creates an impressive visual appeal and effortlessly uplifts the space's ambiance. Go for unique statement wall art pieces to get the magazine-like looks.
Related: Wall Storage Ideas
Takeaway
So, this was all about the trending modern wall art ideas you must know in 2022. Whichever style you choose, ensure you consider your existing home décor and property interiors first. Lastly, always aim to pick the most unique and best art pieces for your home. Travelers who love collecting novel art forms always have the upper hand in this kind of wall décor process.