Arranging your home's furniture can be quite a daunting design decision. And if you don't know anything about it, there's a high chance that you may mess up everything.
You might end up keeping the furnishings too close to each other, make your room look much smaller than it actually is, or make it impossible to navigate through the available space or reach even the deepest corners of your pantry.
So, how do you get on with it?
In this article, I have shared how you can arrange furniture in your room to make it look better and more commodious. Let's get to reading, then.
How to Arrange Furniture in Your Bedroom?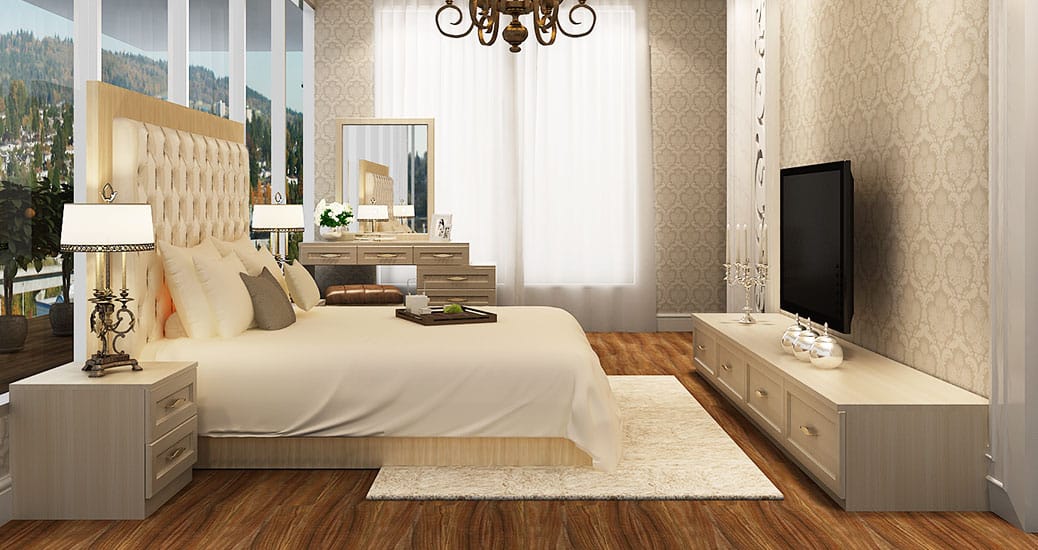 Your bedroom is the place where you would want to spend some relaxing hours by yourself or with someone you love. So, it must be arranged differently than your drawing room.
Here are a few tips that can help you with it.
1: Keep What's Necessary
Your bedroom should be clean, spacious, and neat. And if you want to achieve such a look, be sure to keep only whatever furniture is necessary there.
For example, if you have a small bedroom, try to keep one dresser, one bedside table, and one bed. Putting a small storage space under your bed might be convenient too.
2: Put the Bed in the Middle
Your bed is probably going to be the largest piece of furniture in your room. So, make sure to keep it in the middle to prevent it from taking up too much space.
Also, while you are placing furniture in your room, the first thing you should put there should be your bed. And then put the bedside table next to it (preferably on the right side).
3: The Dressing Table and the Almirah Should be on the Different Sides
Both of these components are going to be large and take up a lot of space in your room. Hence, if you keep both of them on one side, the layout of your room will look too boring.
Usually, most people tend to keep the dressing table on the opposite side of where the window or the light is. So, keep the almirah on the other side, and you're done!
How to Arrange Furniture in Your Drawing Room?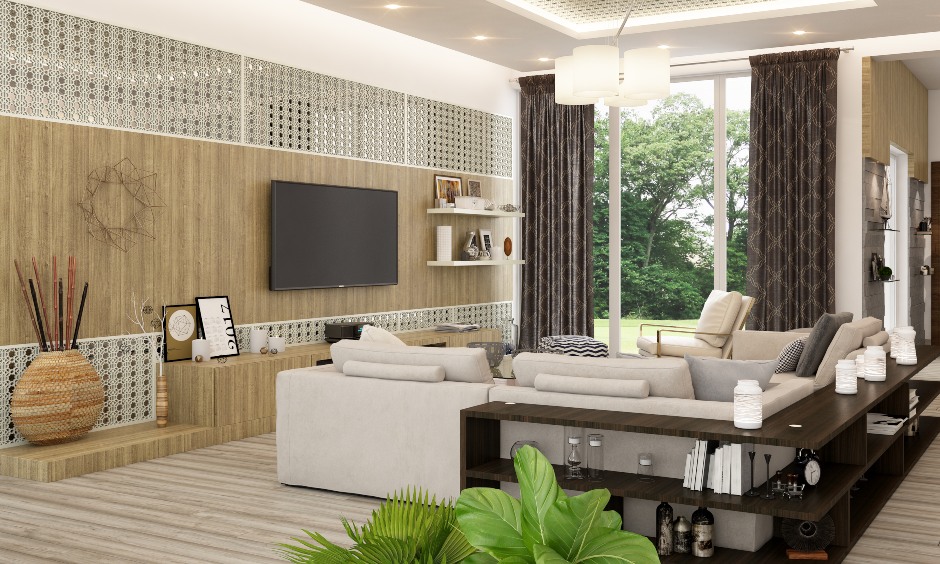 Unlike your bedroom, your drawing room will be larger and will have to contain lots of stuff. These may include – your TV, a table, a sofa, a few chairs, and so on.
Here's how you can tackle everything properly.
1: Choose a Focal Point
A drawing room should always have a focal point, no matter what. It can be somewhere near your window, an in-built fireplace mantel, or something else.
So, once you have chosen a focal point, you should start arranging furniture around it. Ensure that whatever you are putting there is improving the stature of your focal point.
2: Don't Push Anything Against the Wall
Many people think that pushing furniture against the wall can make the room look spacious or commodious. However, unfortunately, that's not how things work.
The measurement of your room will dictate how far you should pull your furniture away from your walls. You can put the wires between these to make your room look less clunky.
3: Place the TV Correctly
Where you are placing your TV will depend on its size of it and some other related factors. In this section, I have shared some tips regarding this. So, let's keep reading –
The TV should be kept in an area that is not affected by natural or another lighting.
It must also be facing your seating direction so that you can watch it directly.
Don't keep the model in front of a door or any other high-traffic area.
Mounting the TV over your fireplace can free up a lot of space efficiently.
It might be best not to put the TV on a table if you want to save space.
Try not to keep the TV too close to your eyes. It might affect your sight and cause a headache.
Additional Tips for Arranging Furniture in Your House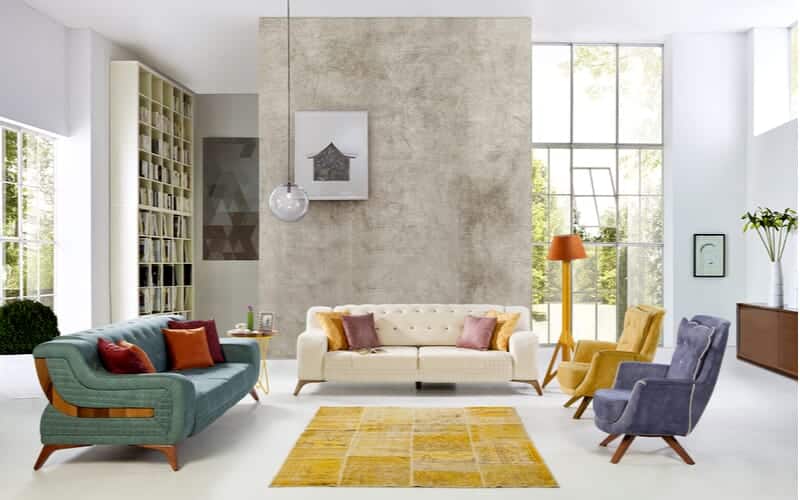 In this section, I will share some general tips that you can use to arrange furniture throughout your house. These can apply to any room, so feel free to use your imagination.
As long as it isn't your bedroom, make sure to add as much lighting as you can. It will ensure that the space in your room looks even more spacious and neat.
Whatever table you are thinking about putting in your room, keep it at the length of an individual's arm. This way, you can find whatever you're looking for easily.
If you are hanging an artwork, ensure that whatever you are putting on the wall looks fitting and suitable. If the room is smaller, putting a large artwork won't fit well.
The rug should be of the right size. For example, if you are buying an area rug, it must be large but can expose around the edges a little. A house rug can be smaller.
The coffee table, which you should put in your living room, should be large. This way, you can use it as an exposed storage space too.
Home is Where the Space Is!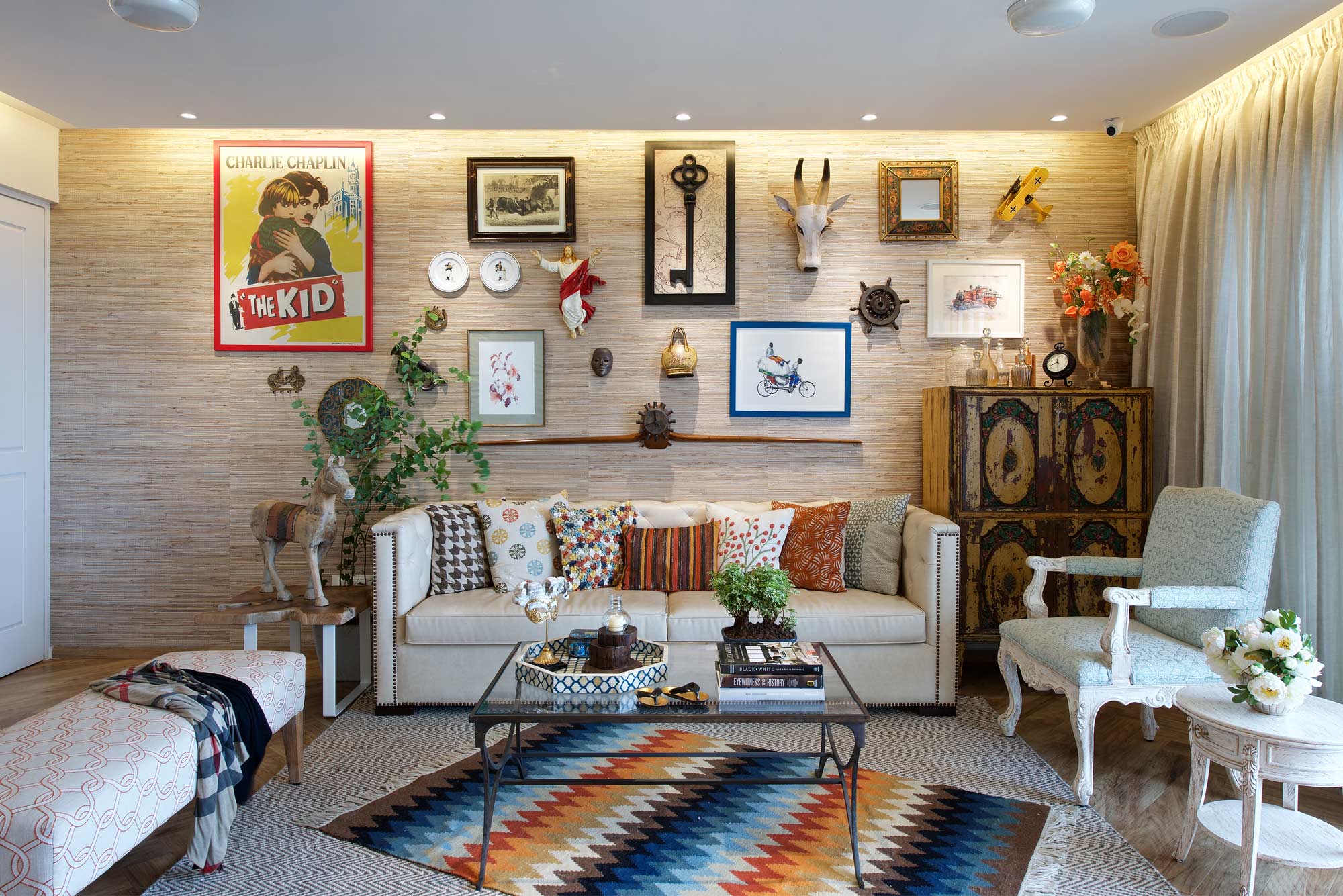 Your house should be spacious and clutter-free, no matter what. So, be sure to do your best in this aspect. Our tips can certainly help you out a little in this aspect. 
But if you want to get more insights, don't forget to talk to a professional.
However, before we end, there's something we want to tell you about. Firstly, make sure to create a conversation area in your room. This should be a place where you and your family can gather around and talk to everyone else.
Also, shop board game shelves to ensure that there's enough space to store your gaming persona properly. It can be kept in the living room or the bedroom however you please.
Just make sure that you are not wasting too much space – that's all.