Exterior Window Trim Ideas – Many people do not think that finishes and details matter that much in home décor. However, in reality, the thing that makes a design especially stand out is the little details.
The same thing happens in the interior or exterior design such as windows. From an interior point of view, they help to bring light inside. Then, it allows people inside the home to view outside. From the exterior, windows can help to complete the home's look if they have trims. Any home will look dull from outside when there is no outdoor window trim.
Although exterior window trim provides little functional use, any windows without it will look like a blank canvas. It needs some paint. And, of course, you need to fill that blank canvas with the right painting that suits your style. Thus, the dream house will come.
Do not worry if you know very little about decorative windows and any topic around exterior window trim. This article will show you everything. It starts from how vital an exterior window is. Then, we guide you on picking the right material for it. And, it will give you some window trimming styles to choose from.
Is exterior window trim necessary?
Exterior window trim is the framings or moldings that cover the jambs of a window. It has various types of design. You can see from the most simple trim that looks like a picture frame to the most elaborate millwork. For this, many people prefer Exterior Foam Molding, which allows them to get their desired moldings ready in less time and at more reasonable prices.
Exterior window trim doesn't only help to make the home's exterior look much better. It can also help to keep out harmful elements. Because, many home's materials can easily be harmed by water, heat, and humidity over time. These two reasons prove how important exterior window trim is.
What is the best material for exterior trim?
Even though most people use wood for their exterior window trim, wood is not the only material. There are quite plenty of decent substitutes. Each one of them has its own characteristics. You can consider it as the preferences. Let's take a look at some of the best materials for the exterior window trim below.
Wood
Wood is still the most popular material for exterior window trim. It offers plenty of alternatives. The choices will be like bare wood, primed wood, finger jointed wood, and many others. They are easy to shape and customize to fit any design.
However, many kinds of wood are vulnerable to moisture, insects, and humidity. Although, they can be solved by paint application or varnishing. Some people prefer to take a look at other alternative materials.
Vinyl
Vinyl trim offers better durability than a wood one. It is anti-corrosive, lightweight, and allows high insulation. Furthermore, vinyl is often cheaper than wood. It also requires low maintenance. However, vinyl trim is susceptible to high temperatures. And, it may not look as good as wood trim.
Composite
Composite trim is durable in extreme weather. It is also insect and rot-resistant. Basically, it is a mix of wood fibers, phenolic resins, and wax. Compared to wood trim, composite is more durable. It can hold the paint better than wood. It's definitely a bang for your buck
PVC
Even though it is made of plastic, PVC trim will cut just as easy as wood. The PVC material will be last longer than other parts of the home. Moreover, it is insect-proof and waterproof. However, PVC trim is expensive. Thus, it can expand a bit when exposed to high temperatures or direct sunlight.
Trim ideas to use for exterior windows
Once you know the basics of window framing, now let's move on to the design ideas. To make the exterior window trim completing the look, you need to pick the right design. Fortunately, we have gathered quite plenty of exterior window trim ideas for you to choose from.
Modern exterior window trim ideas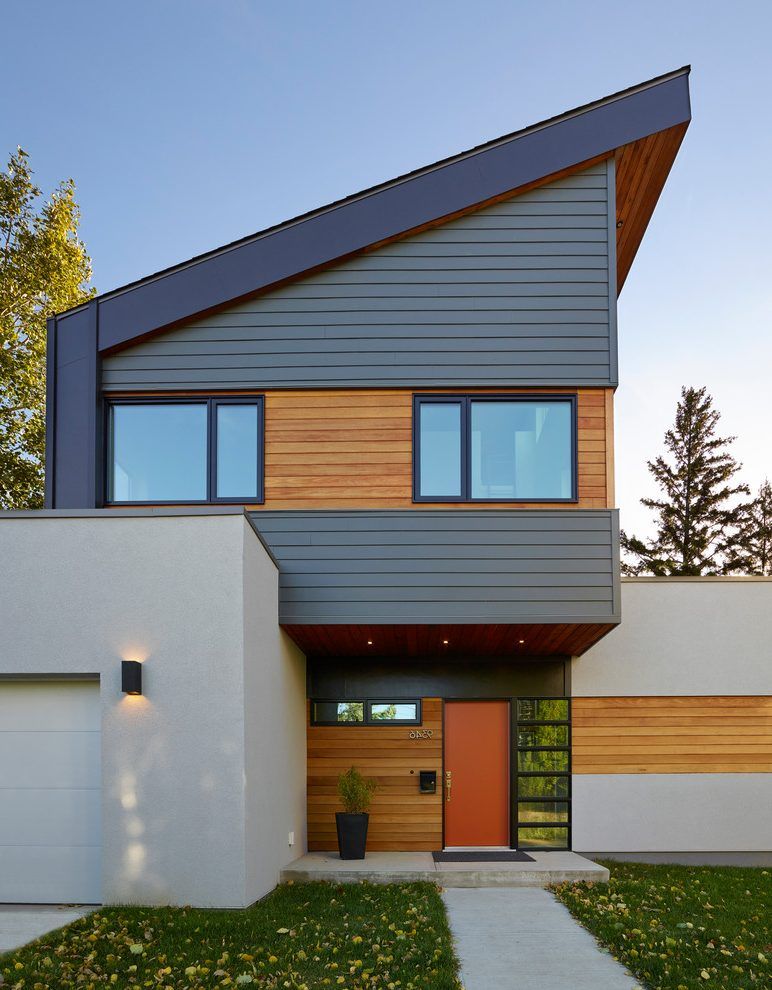 Minimalism and simplicity are the core of any modern design home. Therefore, keeping the window trim simple seems to be the right choice to make. This exterior window trim keeps the window casing thin. So that, it merges seamlessly with the rest of the exterior. Also, to make it even more subtle, this design uses the same color used in most parts. It will make the exterior window trim fit better.
Craftsman exterior window trim ideas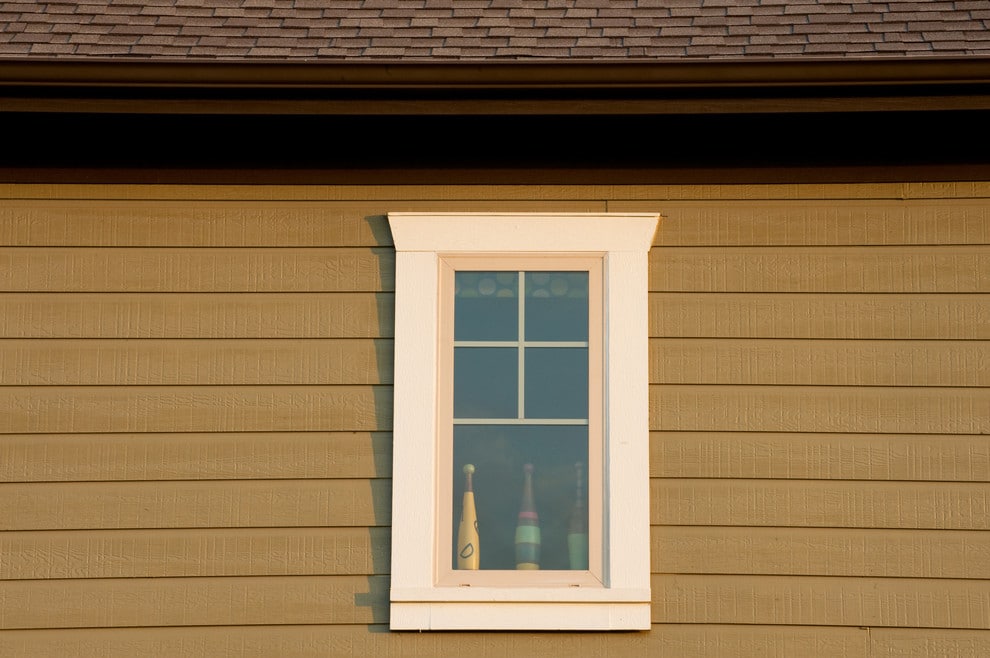 Beautiful, bold, and detailed are the characteristics of a craftsman window trim design. Because of its wide and strong character, it is excellent to use for big windows. Moreover, the color choice is important here. The wide bezel need suitable color. If wrong, it will not look well with the exterior. Therefore, you need to be extra careful about that.
Decorative exterior window trim ideas / Victorian exterior window trim ideas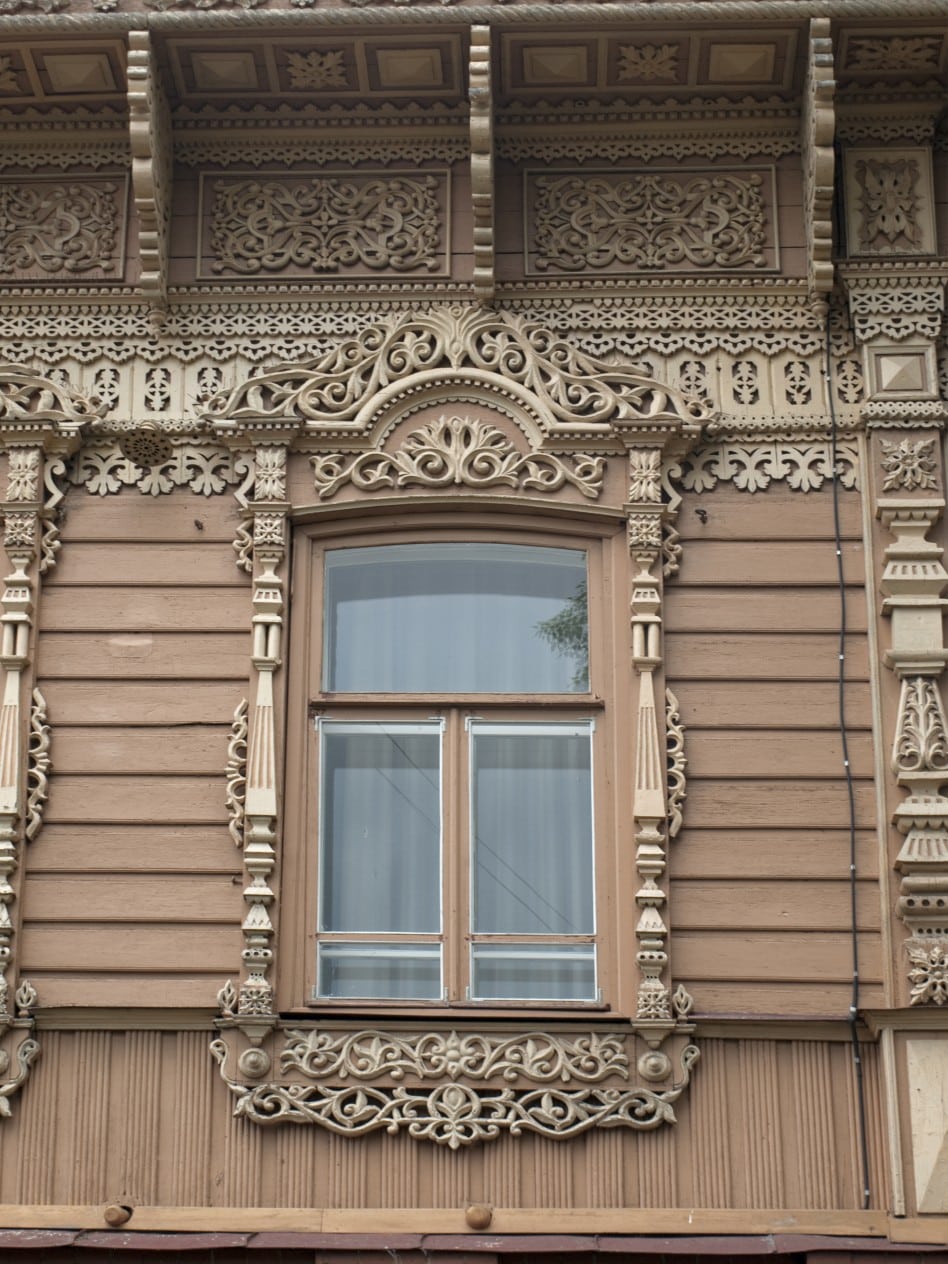 Beautifully complicated is the right term to describe this Victorian exterior window trim. Having this uniquely rare design can make your home stand out. It also can increase house value. However, if you want to pull off this window trim, you need to choose the ones with the most durable material. The thin parts of the carvings might be susceptible to moisture and termites.
Rustic exterior window trim ideas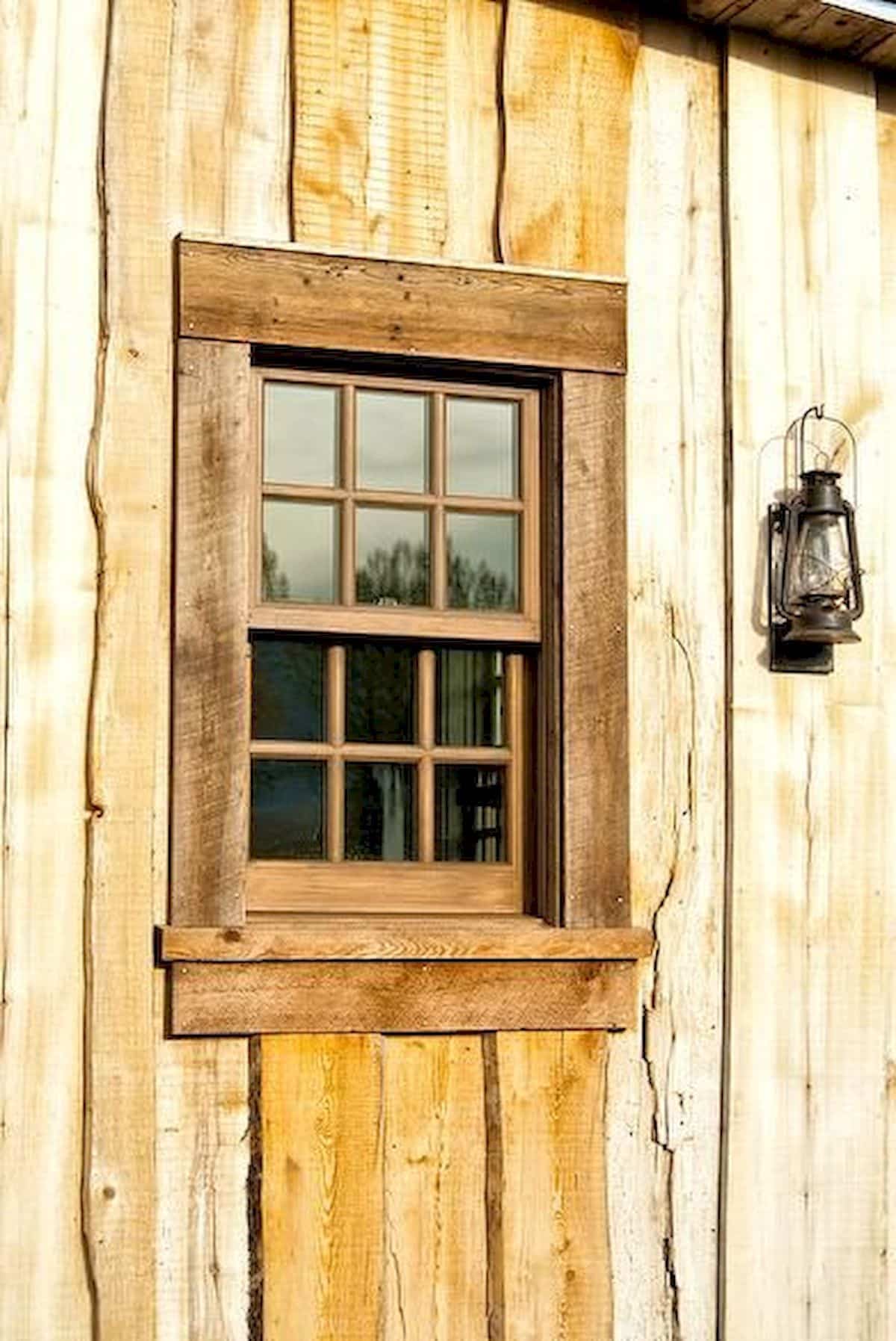 Rustic design always has a unique charm to many people. It works as well for rustic window trim. It has this retro and natural vibe. So, it would feel very warm and comforting to some people. Furthermore, this rustic style window trim successfully recreates the simplicity. You can find the beauty outside world.
Wood is the core element in rustic design. To greatly mimic the rustic feel, you must choose the right type of wood. Pine, alder, cherry, and hickory are the best types of wood to select for your rustic window trim.
Colonial exterior window trim ideas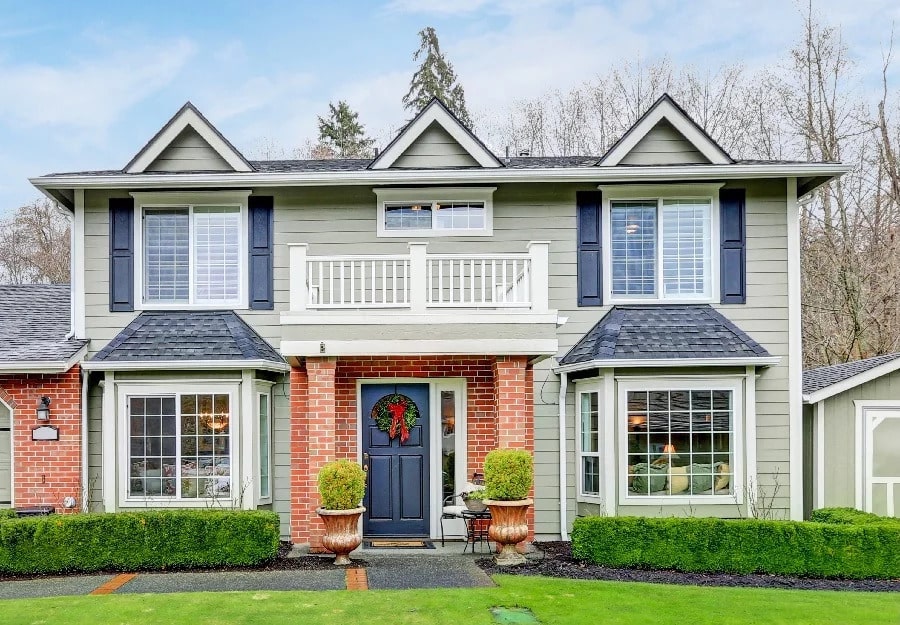 Traditional colonial homes are relatively simple, rectangular, and symmetrical. They have a front door placed on the center. And, the same number of symmetrically placed multi-paned windows like this example. Because the windows are multi-paned; you must take care of the material. The window trims should has durable expand-proof material. You can use wood and composite as the choice. Also, the window trim should be wide. Thus, it must have white paint to recreate the authentic colonial home style.
Related: Door Decor Ideas
Prairie exterior window trim ideas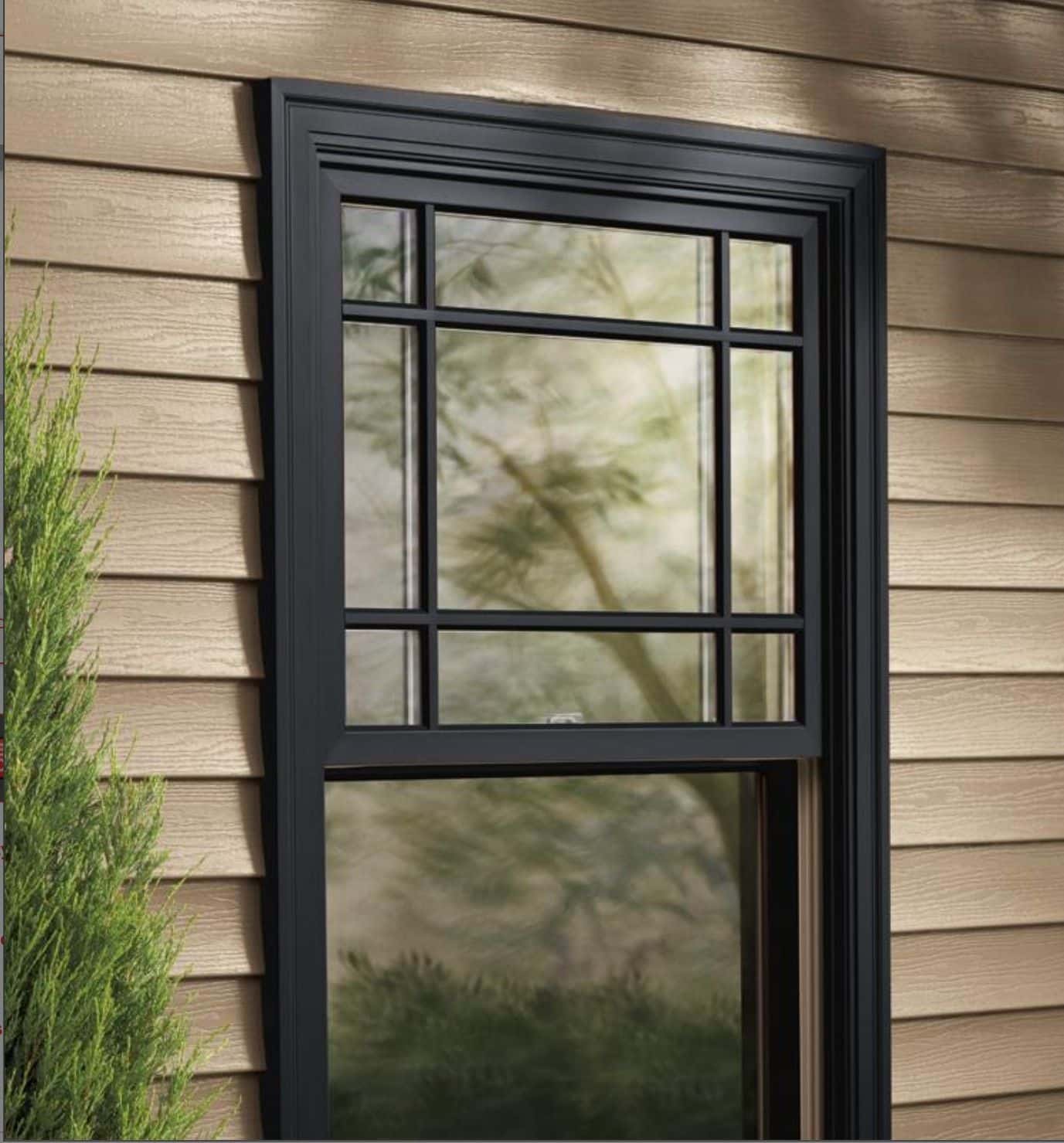 Prairie-style homes have various types of windows. But, they all have similar styles for exterior window trims. The trims usually utilize crossing lines to beautify the windows. Also, they are often bold. Commonly, they use earthy colors. Leafy greens, natural stone beiges, and autumnal reds and golds are such the colors. The window trim exterior frames are usually dark-colored. It will provide a nice contrast to the earthy tan siding.
English cottage exterior window trim ideas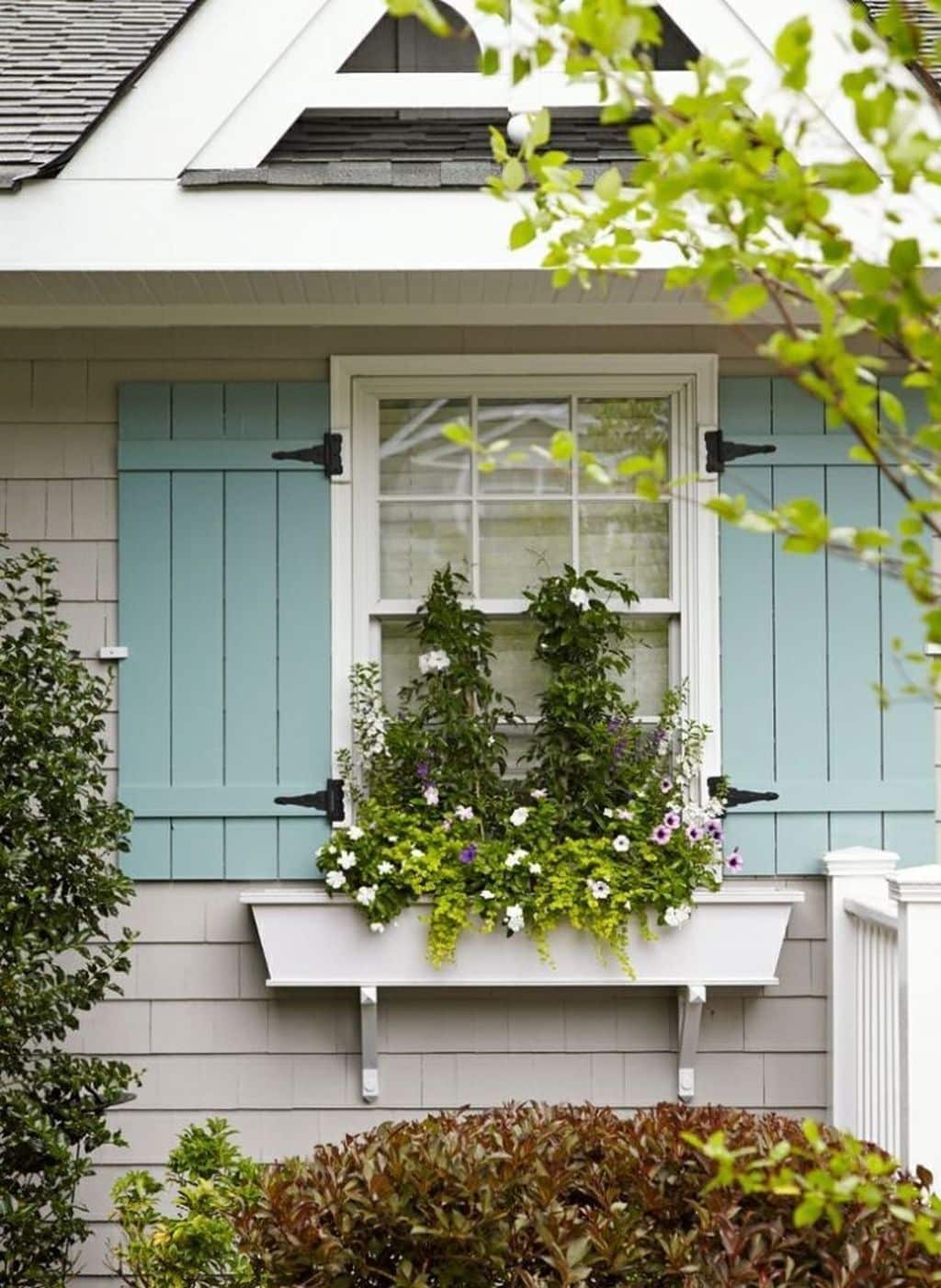 English cottages are recognizable by their small multi-paned sliding windows. Traditionally, these panes are balanced vertically, not horizontally. White or cream is the typical color scheme. They reflect light better. It also produces better lighting. It can create a cozy feeling interior. These windows usually add a charm to the cottage itself. Therefore, using this type of window might give the same charisma and coziness to any home.
Fluted exterior window trim ideas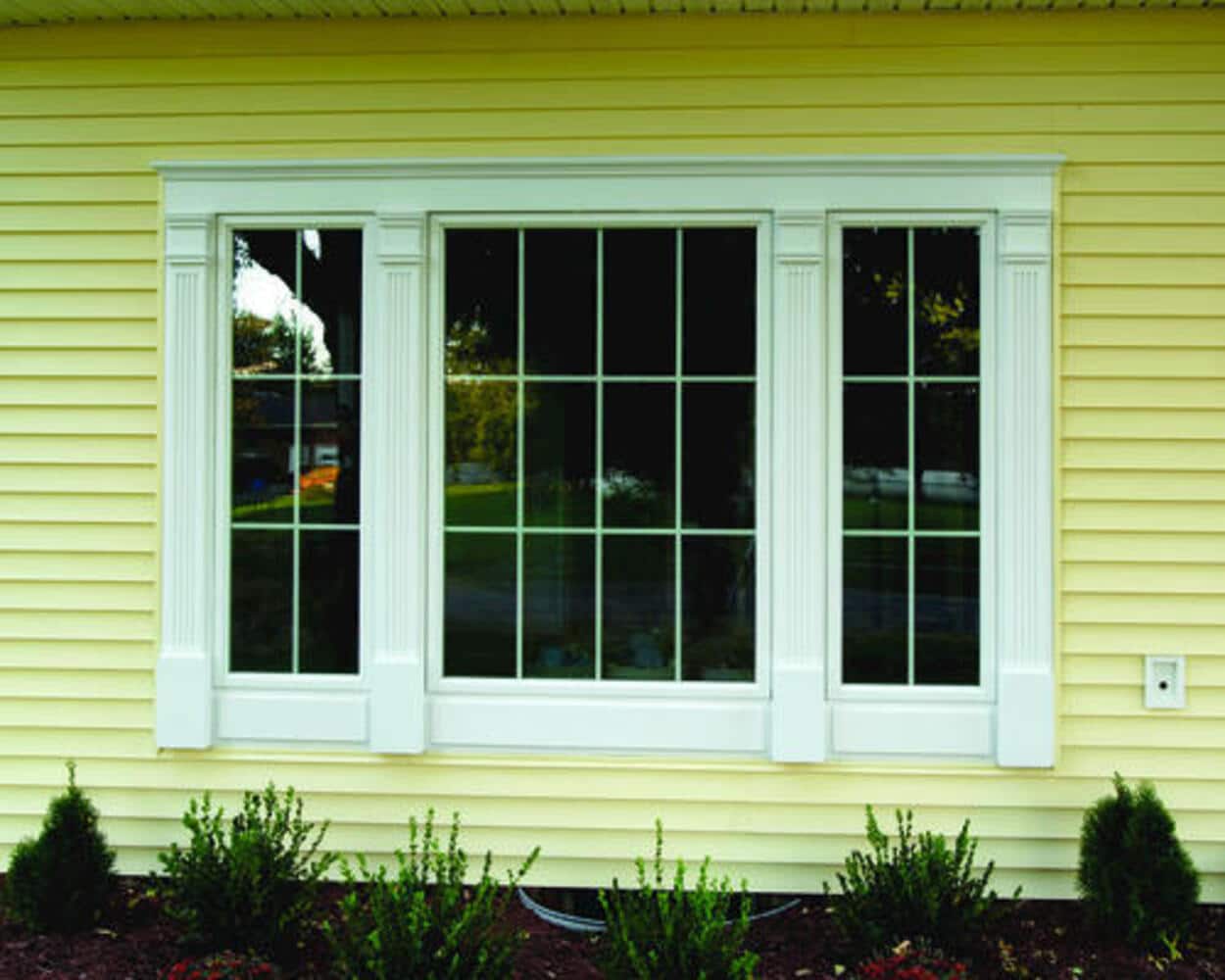 The fluted casing on windows is often excellent to create a glamorous look. If done correctly, anyone who sees the fluted window trim will be impressed. The craftsmanship add the value. However, if not appropriately scaled, the fluted trim can look overwhelming to the window itself. Therefore, it's crucial to get the proportions right.
Rosette exterior window trim ideas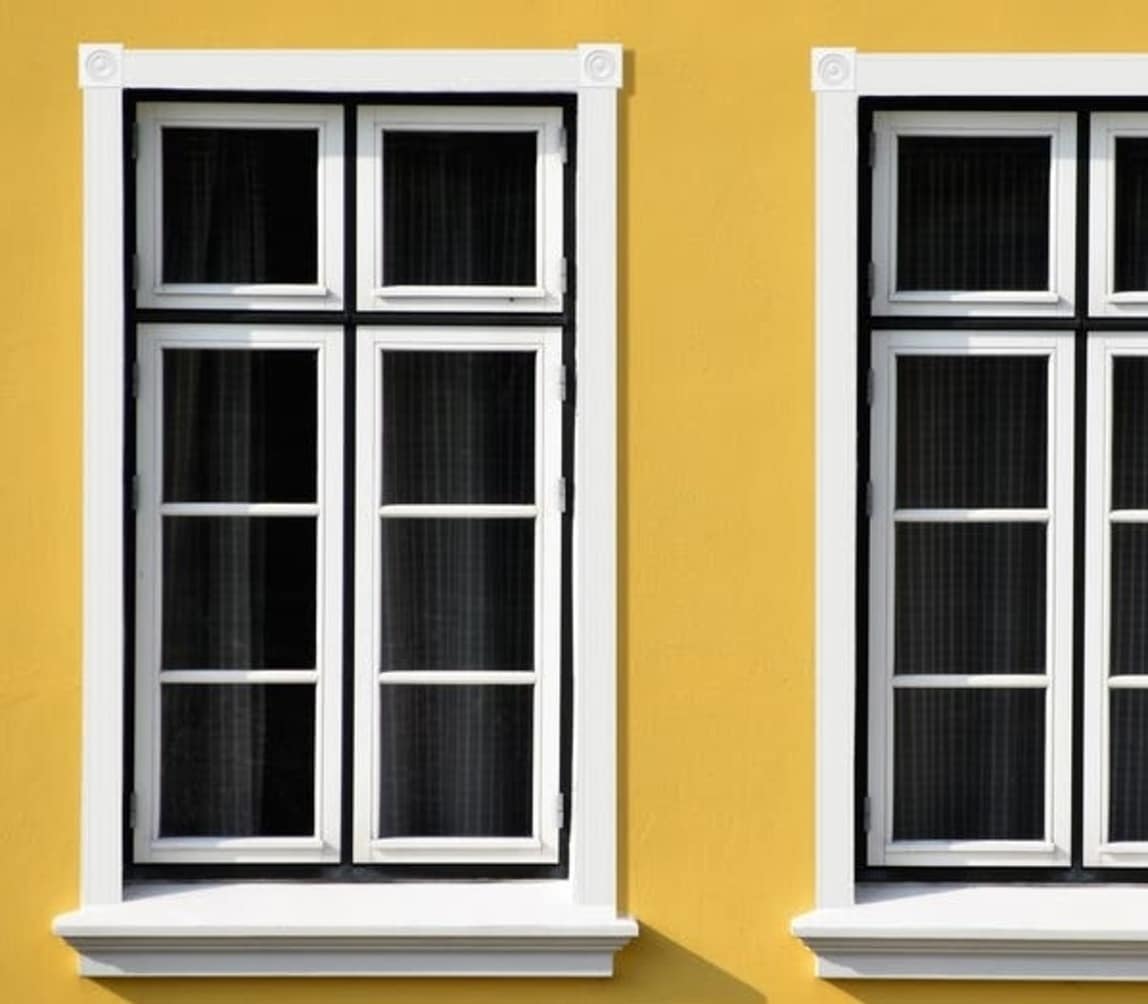 Rosette is the window decorative element. It can be found on the top corners of a door or a window. Although it seems insignificant, this small piece of decoration can add a detail. So that, it makes any home feel elegant and expensive. Moreover, rosette suits many types of window trim very well.
Diamond Grids exterior window trim ideas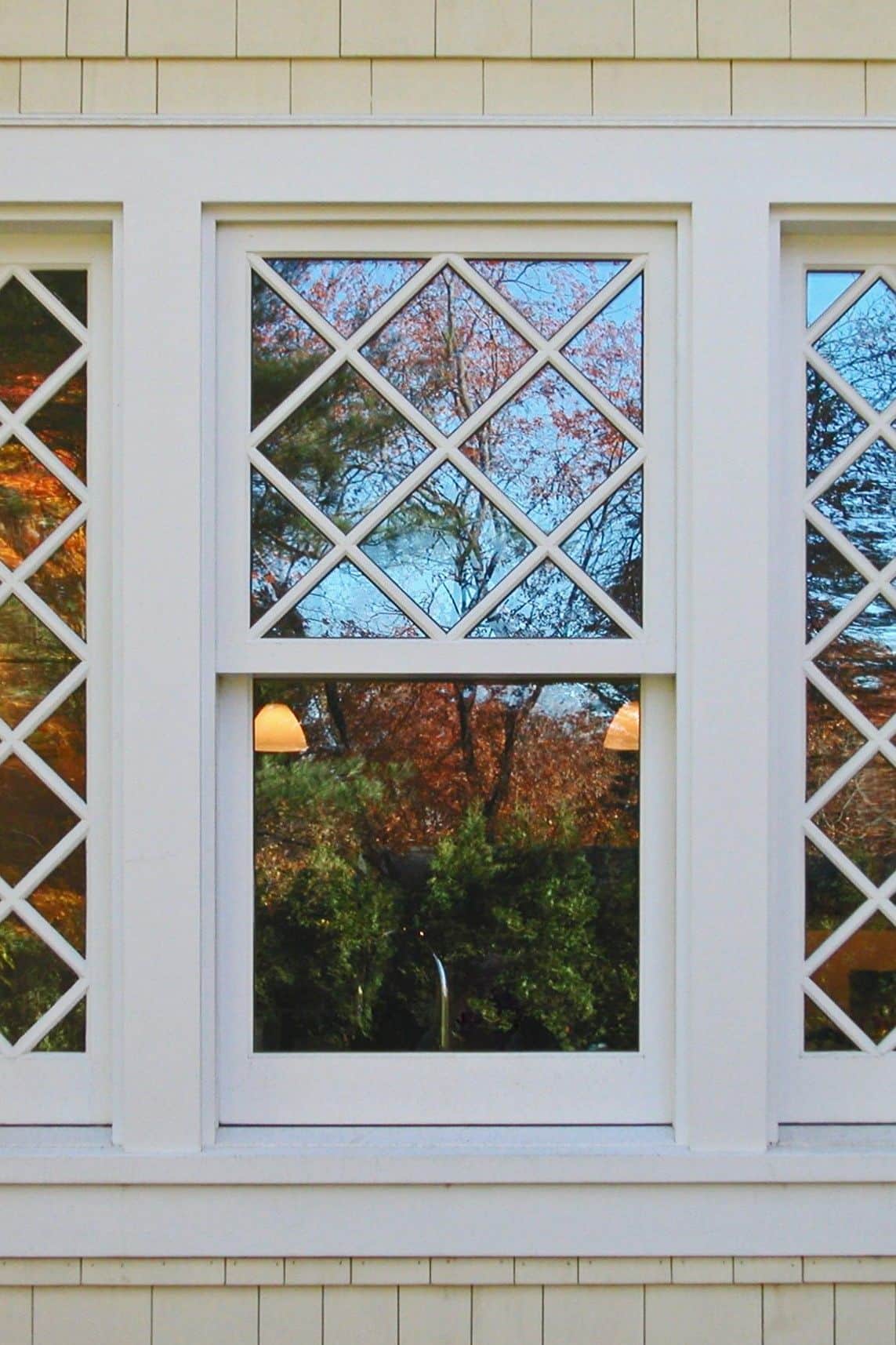 Diamond grids window trim adds a romantic appeal to a home's exterior. This trim will perfectly suit any home with traditional European designs, such as Victorian or Tudor. But, that doesn't mean the other types of designs will not go well with it. Diamond grids window trim is commonly used in most classic style homes as well.
Cape cod exterior window trim ideas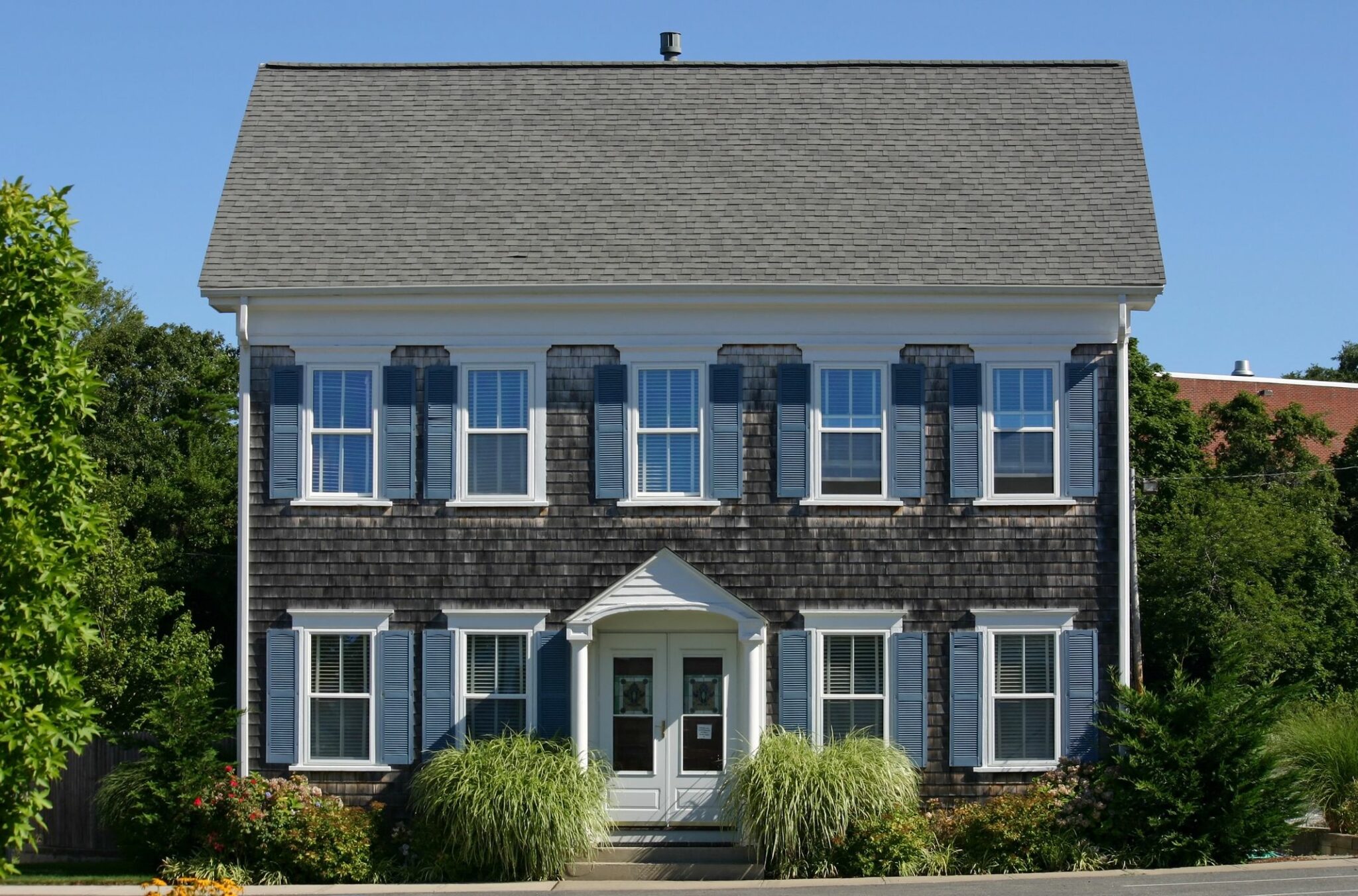 At a glance, the Cape cod style looks similar to the colonial style. But, they are different, especially their window styles. Cape cod homes have double-hung windows with shutters. Adding shutters to the window trim can provide better insulation and protect the windows from elements. The shutters will be a helpful feature during winters and cold weather.
Simple exterior window trim ideas
A simple and minimalist style appeals to lots of people nowadays. Simple exterior window trims get adopted to more houses every day. They come with lots of material choices. Thus, they are easy to install. Moreover, they blend with many types of design very well.
Bay window exterior trim ideas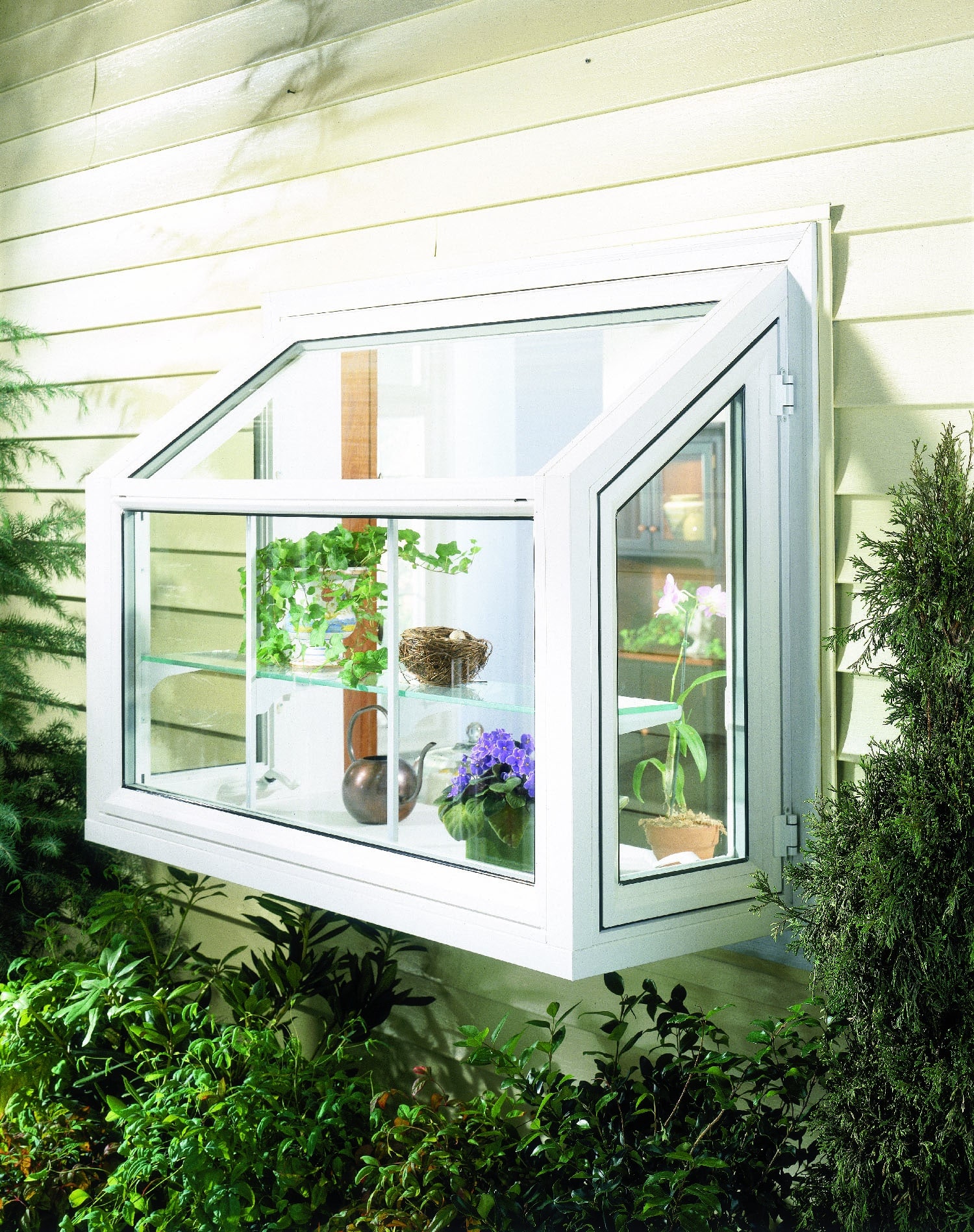 Some people have limited interior space in their homes. It can make decorating a bit harder. This bay window exterior trim can be an excellent solution for that. The sunlight still can come in. Thus, it also allows people to have more interior space. This extra space is undoubtedly ideal for plants.
White exterior window trim ideas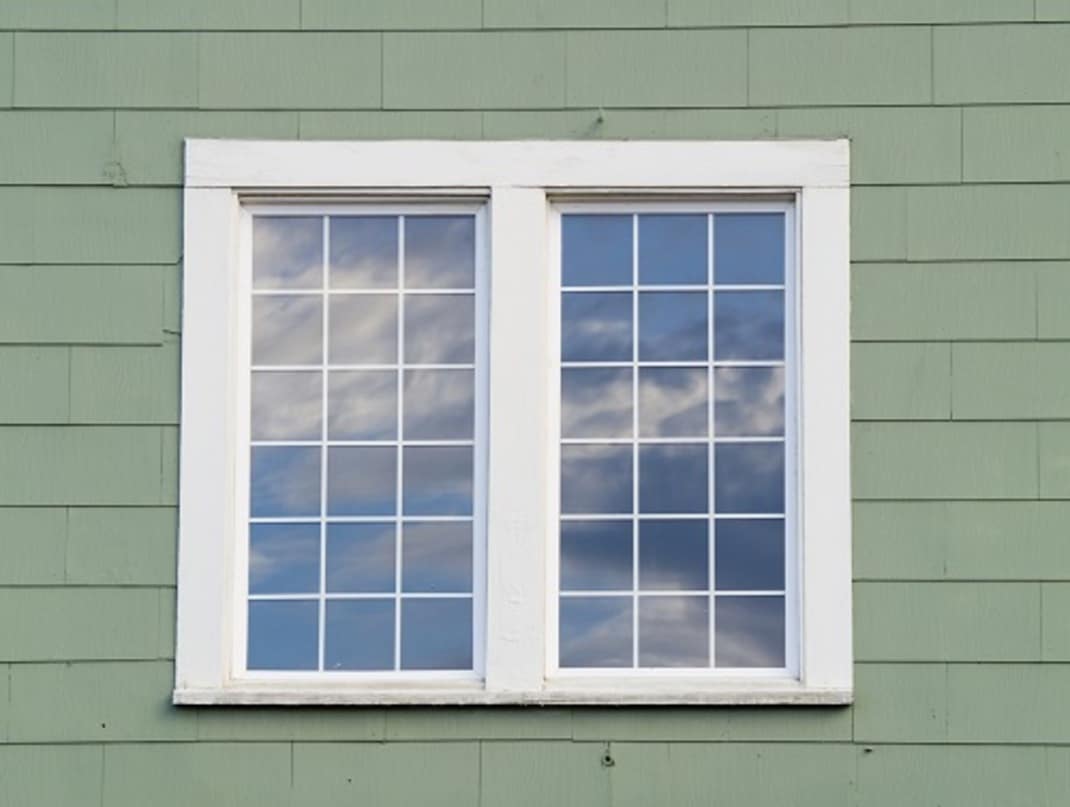 This white exterior window trim is an excellent pick for people who love simplicity. It's a viable alternative to the simple single-paned window trim we presented earlier. Its multi-paned feature can possibly cut down your energy costs by blocking harmful UV rays. UV rays might warm up the home's interior. Also, the feature makes the window more effective at blocking outside noises.
Curved exterior window trim ideas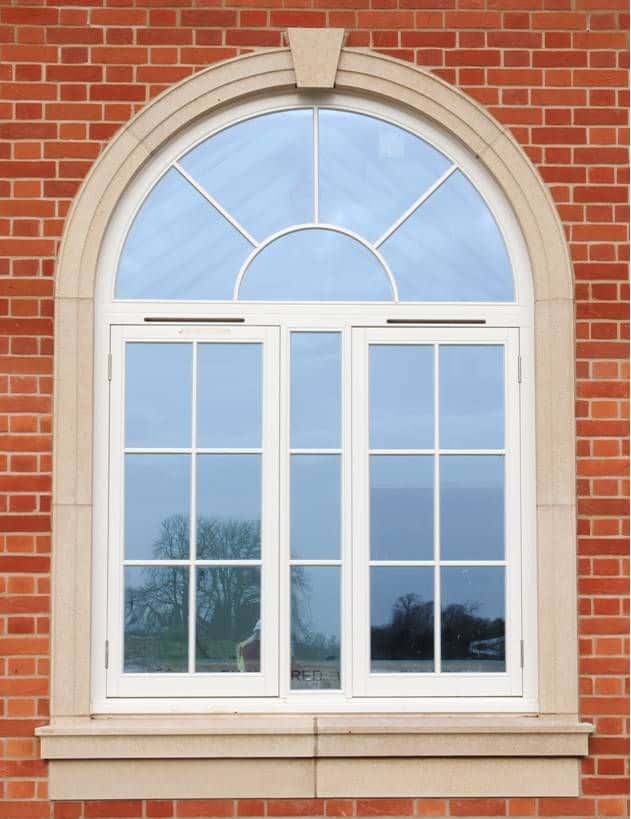 Curved exterior window trim like this one can make any home look artistically stunning. This kind of window trim will suit historical, traditional, and even modern homes. With its curved shape, it will let more natural light in. And let people see broader views.
However, trimming windows in this way can be pretty challenging for some people. Therefore, hiring a professional who knows how to trim a window this way can help. An easy way to build your ideal window trim will be important.
Aluminum window trim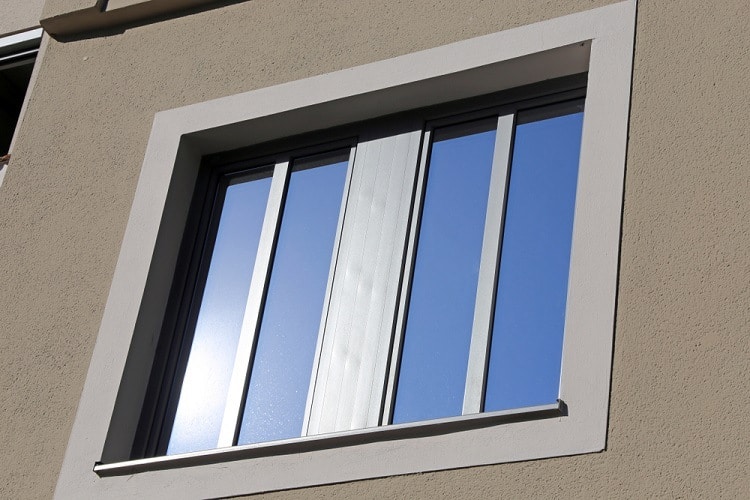 This exterior window trim will mix well with most modern home exteriors. Not only does it look boldly modern, but the aluminum material will also provide durability. It will be perfect to avoid moisture and insects. However, because this exterior window trim makes the window protrude inward. It will make the window receive less natural light.
Exterior concrete Window Trim Ideas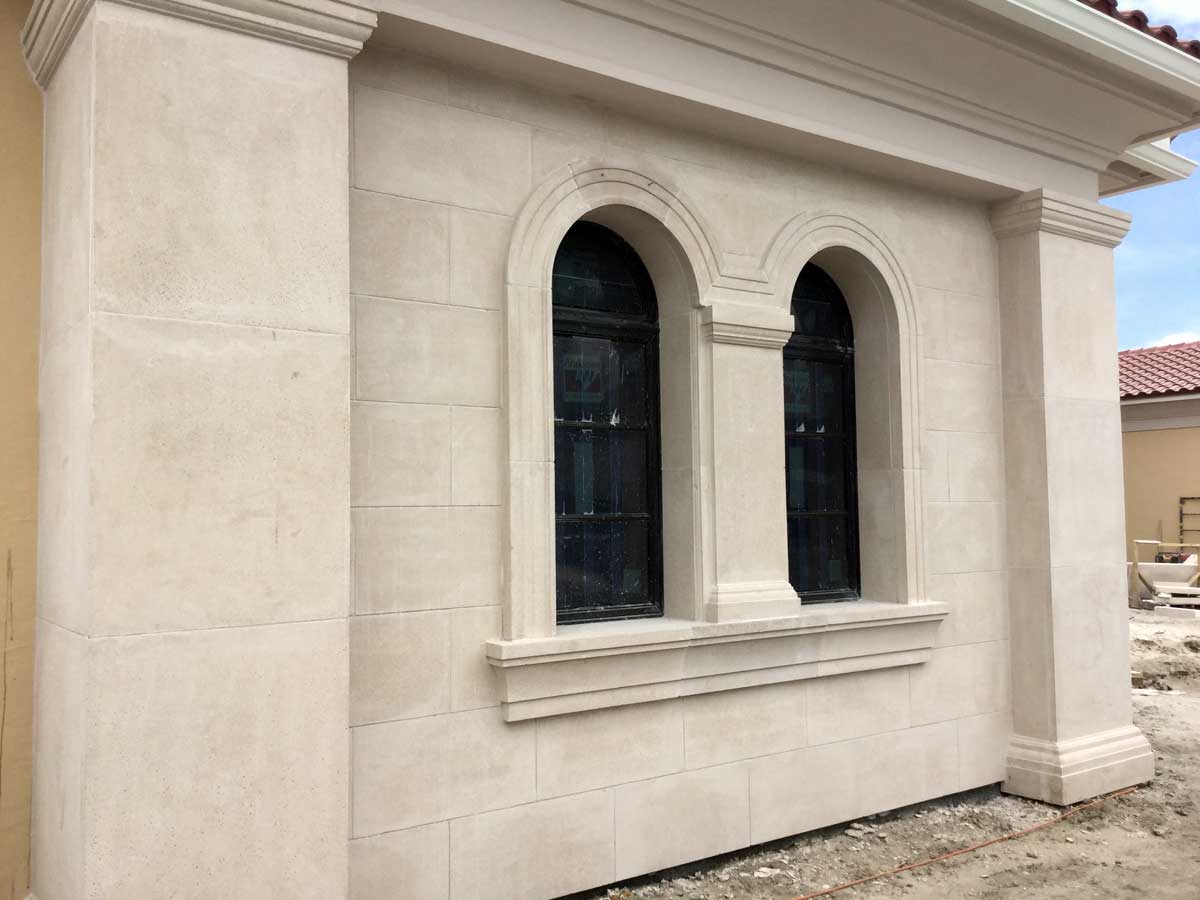 Concrete or stone moldings have a unique appeal to many people. They make homes and other buildings look strong and strikingly magnificent. However, to make concrete window trim like this work, the other exterior elements should also have concrete moldings and a similar style. Otherwise, the window trim will look somewhat off.
Conclusion
To conclude, the exterior window trim is an essential part of giving the home's exterior more 'dimension.' Without it, any home will look plain and dull. There are plenty of window trim ideas that we haven't covered in here yet, either from material or design standpoint. Therefore, feel free to find more ideas. It will be better to combine some of them to find the one that suits you best.