Guest Bedroom Ideas – When you have guests staying over, the goal is to make them feel welcomed, comfortable, and at home. That's hard to do when your guest bedroom pays more homage to a dungeon than a hotel room.
Truth be told, guest bedrooms aren't a homeowner's priority on their to-remodel list, but if you're finally getting to it, then wonderful!
Know that there's a ton of enjoyment to be had in revamping the guest bedroom and that ultimately you're giving back to everyone who stays with you.
Embrace minimalism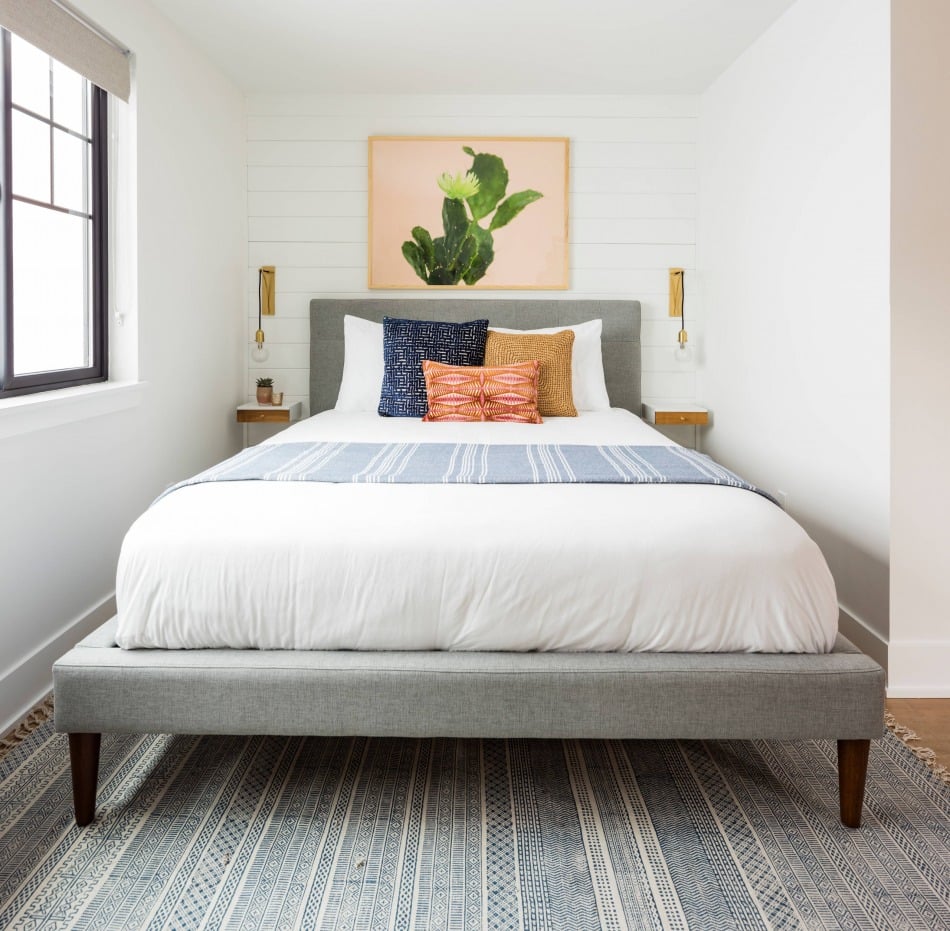 Is your guest bedroom small? If so, don't fill it up with furniture and decor. Too many pieces in a small room reduces the space available, thus making it seem even smaller than it is.
Rather, embrace minimalism where you can. This could be as simple as removing a single piece of furniture, to overhauling the entire room so the only pieces left are the bed and nightstand.
Related : Small Master Bedroom Ideas
Let there be light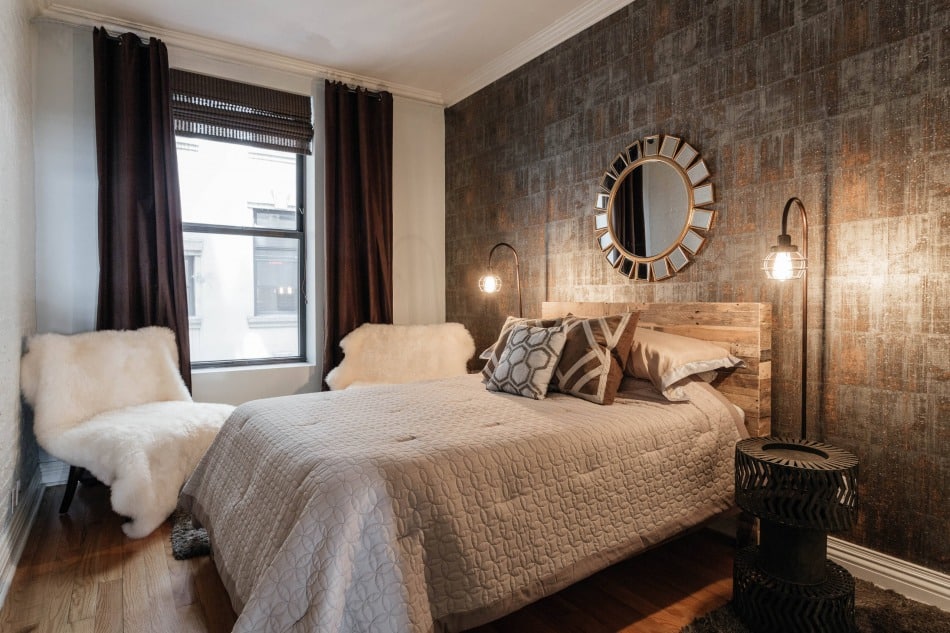 Lighting is important for every type of room. Sunlight pouring through a window is as cathartic as it is gorgeous, and we're all familiar with the wonderful ambiance of natural light.
Even if your guest bedroom isn't positioned for natural light, consider adding sconces and table lamps for additional lighting.
You don't want your guests fumbling around in the dark or squinting in a dimly lit room. A well-selected and perfectly placed lamp can remove any inconvenience while being the anchor that holds the room together.
Use your creativity!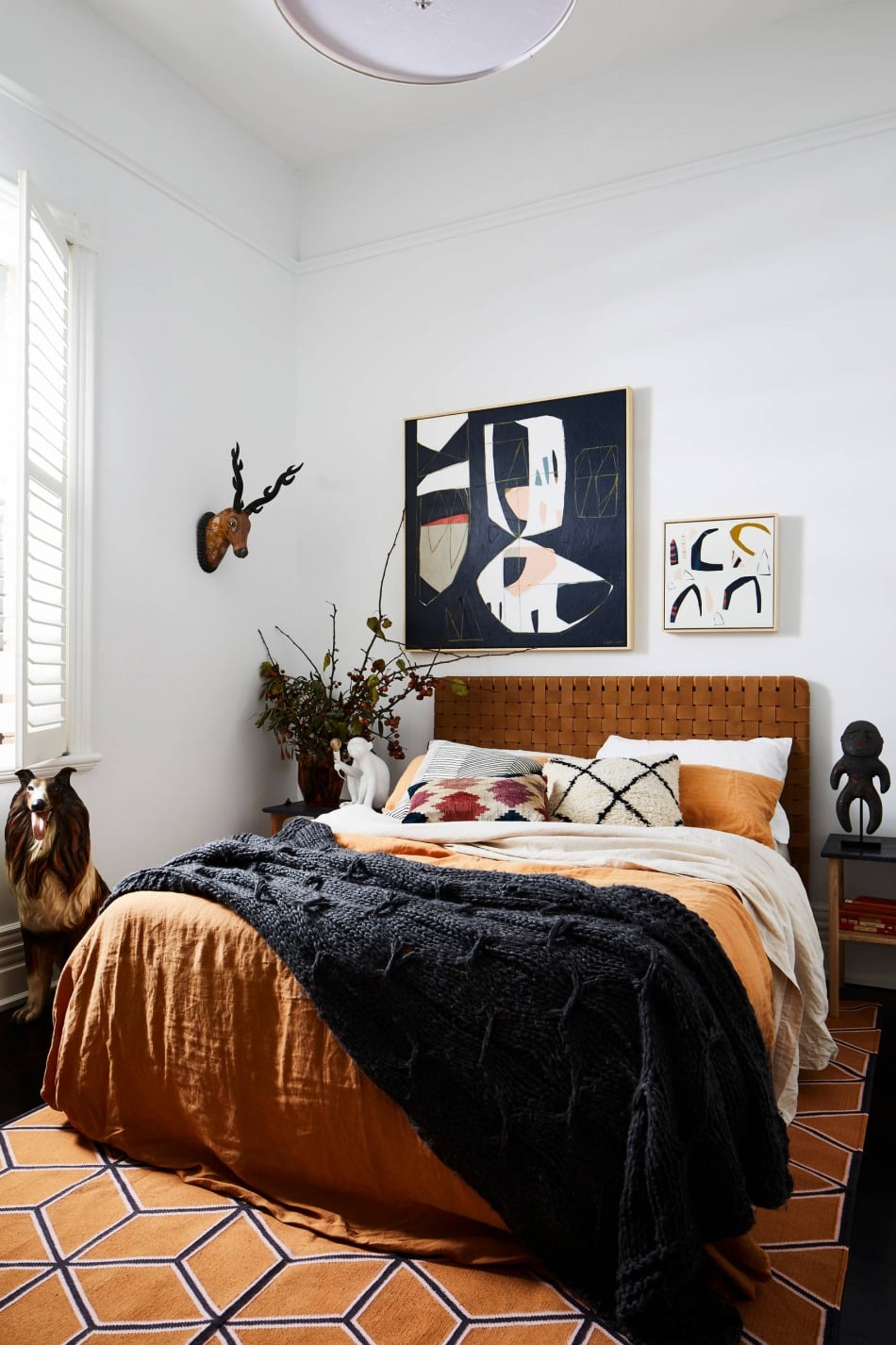 Modern bedroom designs allow for creative flexibility. As you're searching the internet for fun ideas that might spark some creativity, know that you don't need to fit a mold. This is your home, your guest bedroom, and your money.
Whatever bold idea comes to mind for the room, if it's what you want, execute upon it. We're willing to bet that whatever you come up with is going to be more memorable than templatizing your design by studying others.
Related: Budget Bedroom Decor Ideas
Splurge on the bed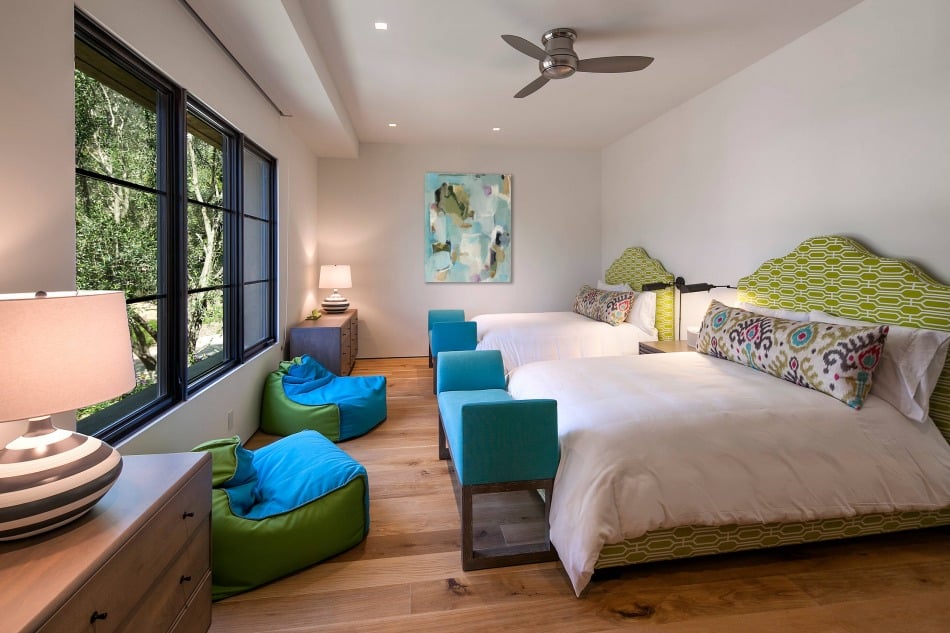 Could you excuse a dimly lit, poorly decorated room if the bed you're sleeping in feels like it's made from the clouds in heaven? The answer is probably yes. With that in mind, be sure not to neglect the bed as you set out in your conquest to create a gorgeous and inviting guest bedroom.
Whether you want to throw a queen, California king, or a set of bunkbeds in there, splurge on them. Your guests will thank you. But don't stop there. If you've gone ahead and purchased a twin, then fit it with luxury twin xl bedding, If you've put a California king of kings in there, complement it with a royal duvet.
Make it a multipurpose space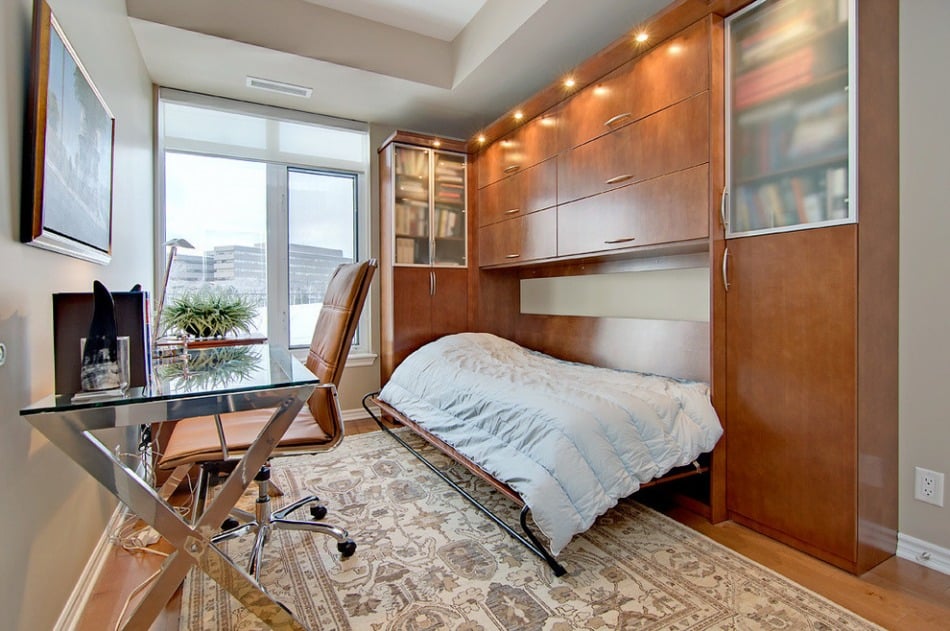 How regularly do you host guests? If you answered "not that often", perhaps you should consider revamping the guest bedroom into a multipurpose space. It can act as an office, playroom, game room, or anything your heart desires. Slap a sleeper sofa in there and viola, it doubles as a guest bedroom!
Use the wall space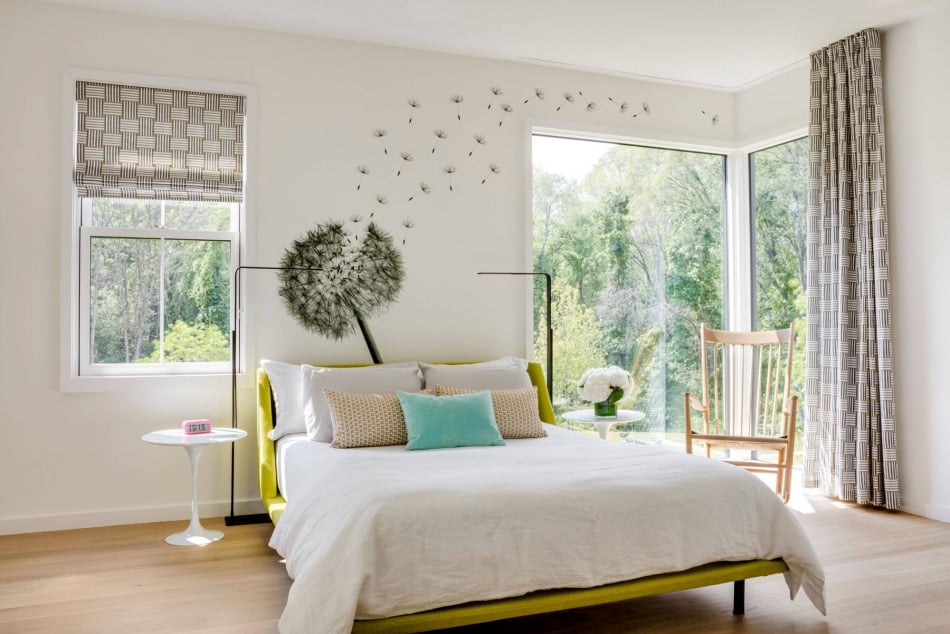 In the name of minimalism, pay close attention to what you put on your walls. Too much and it's going to feel cluttered. Too little, vacant. What story do you want to tell with this space? Is this an extension of your own home, one you're sharing with your guest, or do you want this space to feel entirely theirs?
A few suggestions:
Family photos These are an extension of your family, and thus, your home. Having one or two photos can bring a sentimental presence to the room and make your guests feel like they're part of the family.
Subtle art – Keeping the walls plain with only a few subtle art pieces is a great way to allow your guests to feel like the space is their own.
Knickknacks – Knickknacks of any sort are quite engaging. If they're chosen by you personally and you tailor the selection to your passions, interests, or lifestyle, this too can be an extension of your home.
Give them a desk or vanity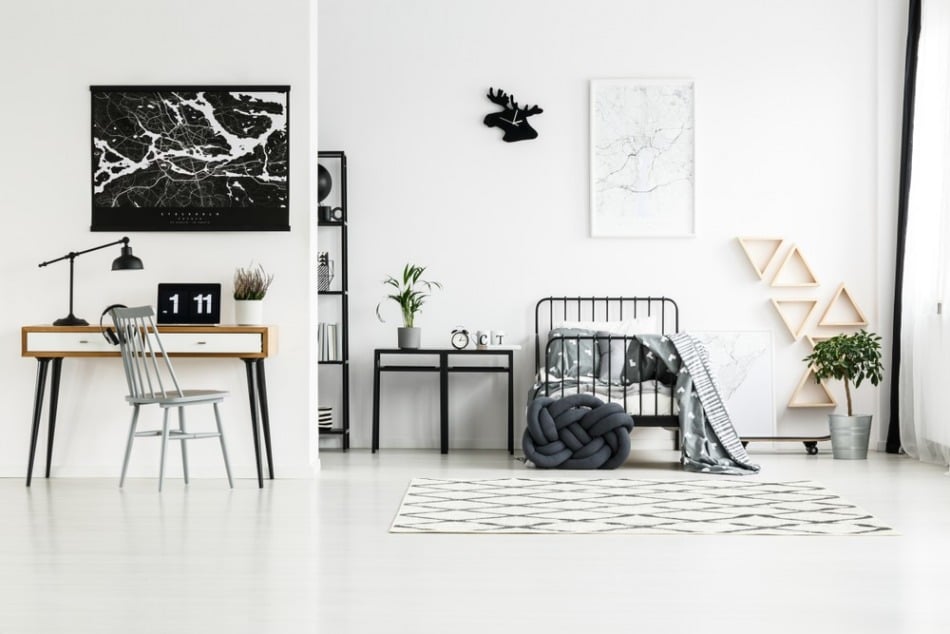 Even if the space is limited, a desk or vanity is a useful and elegant piece of furniture to have in a room. If they need to spend some time working or just need surface area for their belongings, a vanity can be extremely practical.
Bottom line: make your guests feel welcome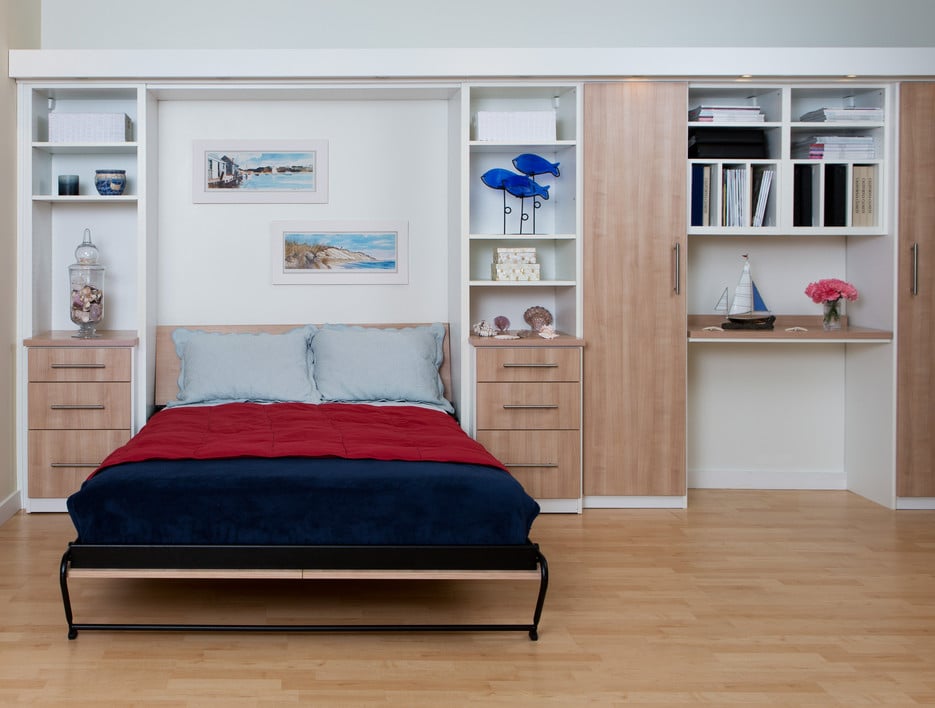 Revamping your guest bedroom doesn't require a remodel or complete overhaul. It can, but if that's not your angle, then it's important you realize a few small changes can make a world of difference. Your guests will thank you.