Luxury Minimalist Interior Design – Less is more is a statement that must have inspired the idea of luxury minimalism in interior design. It is an interior design style that is based on airy and spacious living spaces filled with a few furniture pieces that are handcrafted and made of natural materials.
Other things that such interior design style comes with include high-quality wood and peaceful and bright colors, such as white and beige, as well as clean lines, plenty of hidden storage spaces, and functionality.
Would you like to learn more about luxury minimalist interior design? If so, keep reading! In this article, you will learn about a few interior design ideas that will help make your living space look both luxurious and minimalist.
Functional Bathroom – Luxury Minimalist Interior Design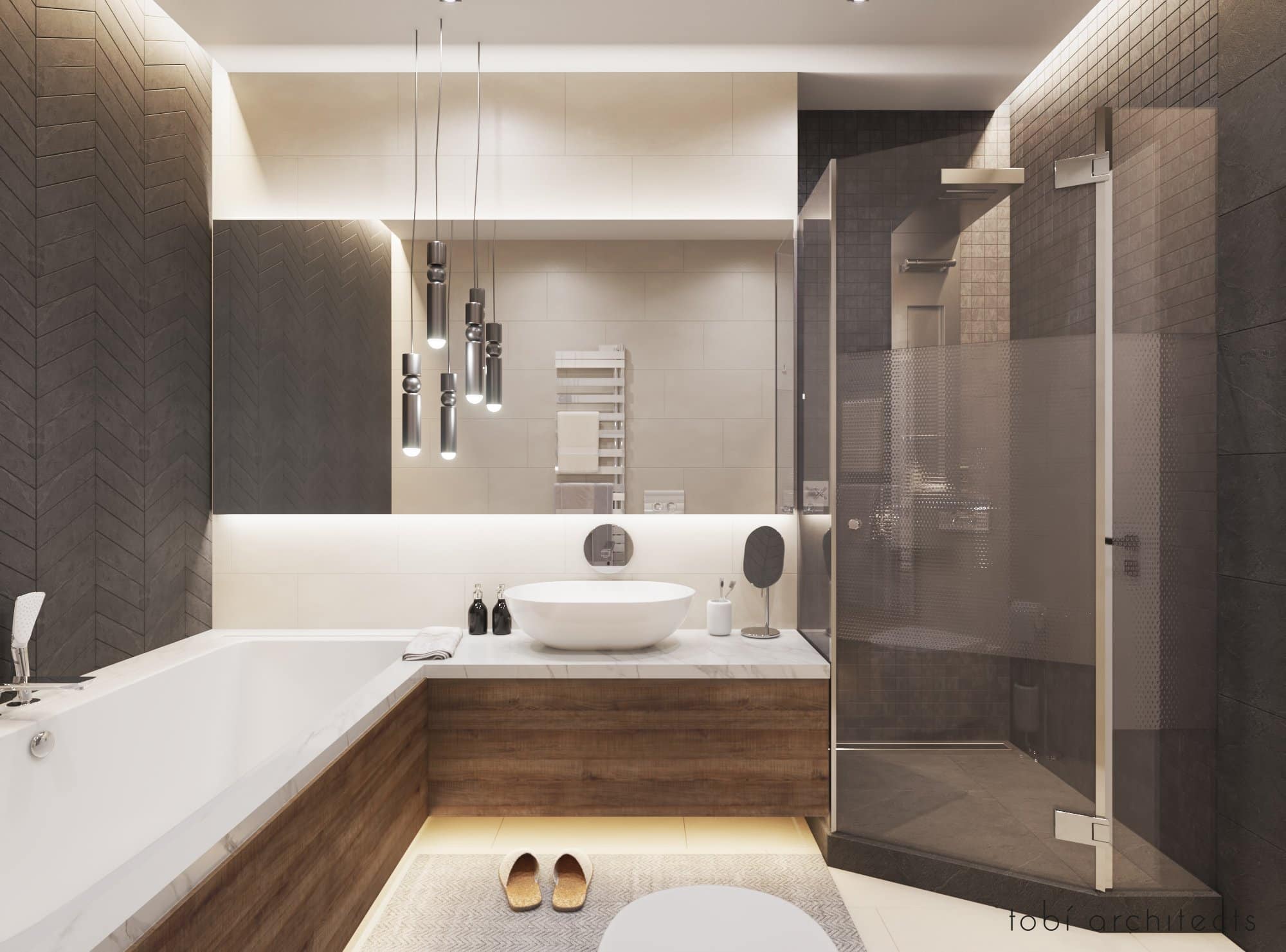 Bathrooms are one of the rooms that can easily be remodeled with minimalist luxury in mind. Using the right combination of clean lines, natural materials, and neutral colors, designers can create bathrooms that are both luxurious and functional. If you would like to do that, too, start by installing a spacious shower with glass doors and a big bathroom mirror.
On top of that, it is recommended that you use luxurious flooring materials, such as marble and granite tiles, and purchase faucets that look clean and stylish, such as ones made of brass and stainless steel. It will give your bathroom an instant upgrade without making it feel tacky!
If you are unsure what other design choices you should make, you can opt for Architectural 3D Rendering Services. This way, you can see the end result of your bathroom project and make necessary changes before it is too late.
Natural Materials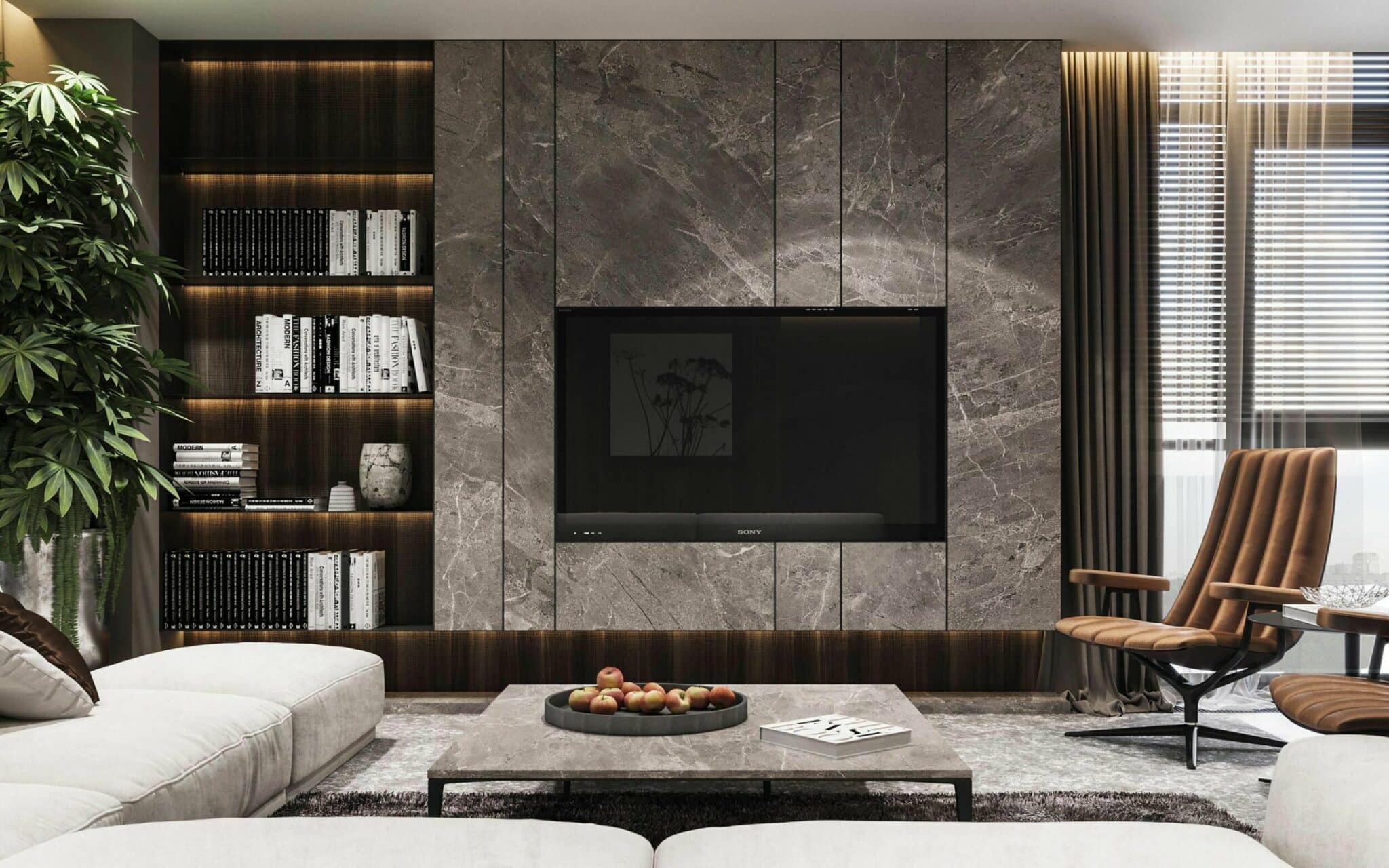 Natural materials have been a trend in interior design for the past couple of years; and it should come as no surprise. Such materials tend to be eco-friendly, as well as help make your house feel luxurious and airy.
For instance, linen has been around for centuries, but it has not lost its charm! It is a natural fabric that is breathable, durable, and easy to maintain. Then, it can breathe life into classic interior design styles and add depth and texture to any living space. However, it is an excellent choice for curtains, bedding, and tablecloths!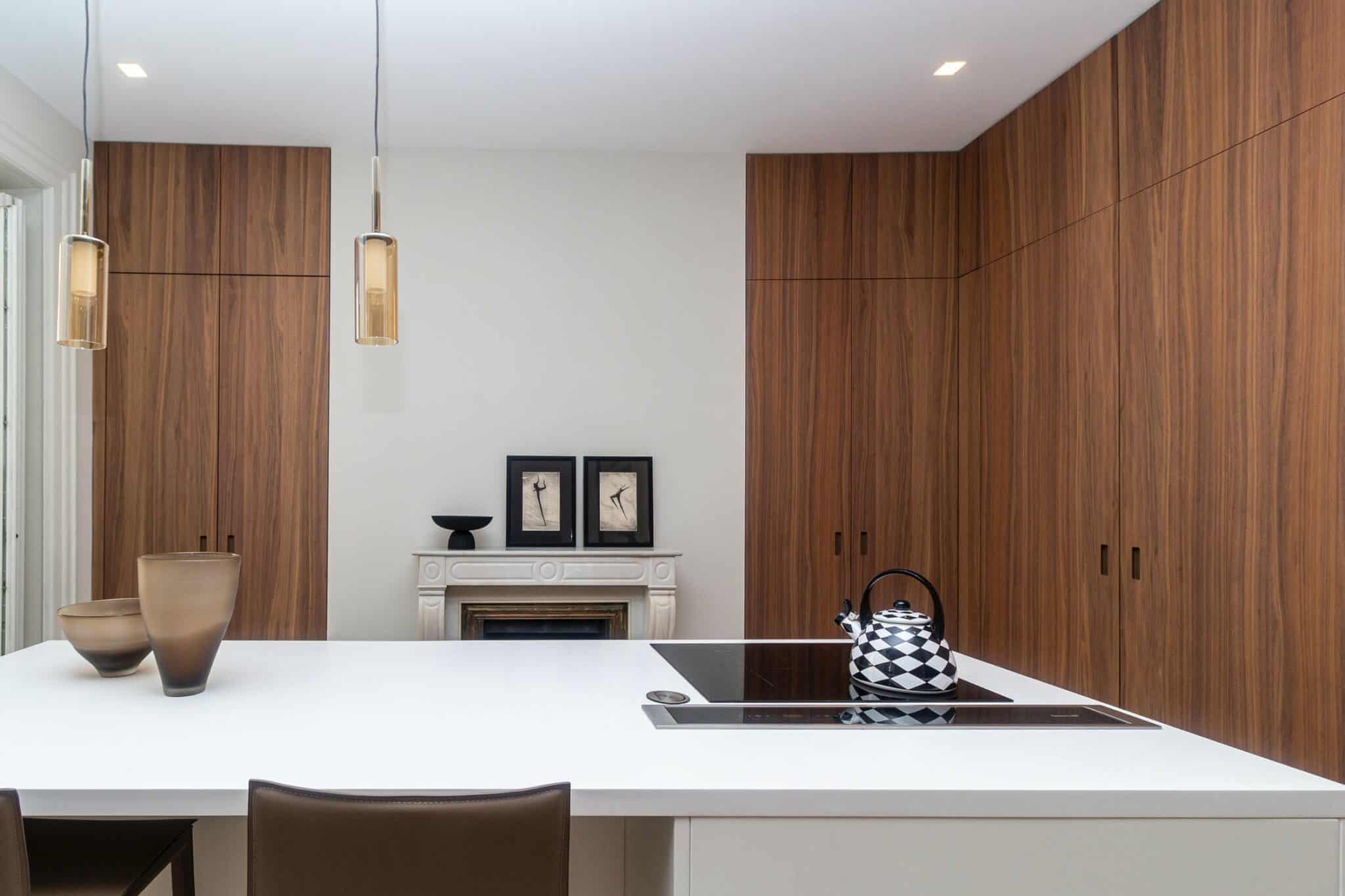 Other than that, you should make use of different kinds of wood! So, it can add warmth to a living space. Thus, it can get incorporated into a wide range of design styles, ranging from industrial and mid-century minimalist modern to tropical and shabby chic.
If that sounds like something you would like to look into, you can, for instance, check hallway sideboards offered on the website of your favorite furniture store. Then, you can go for a hallway sideboard made of oak wood. It will look great and last for many years to come!
Lastly, you should look into incorporating wicker and rattan into your living space. Both are naturally beautiful and durable. And, it come in different colors and forms, ranging from decorative items to chairs and tables.
Cozy Bedroom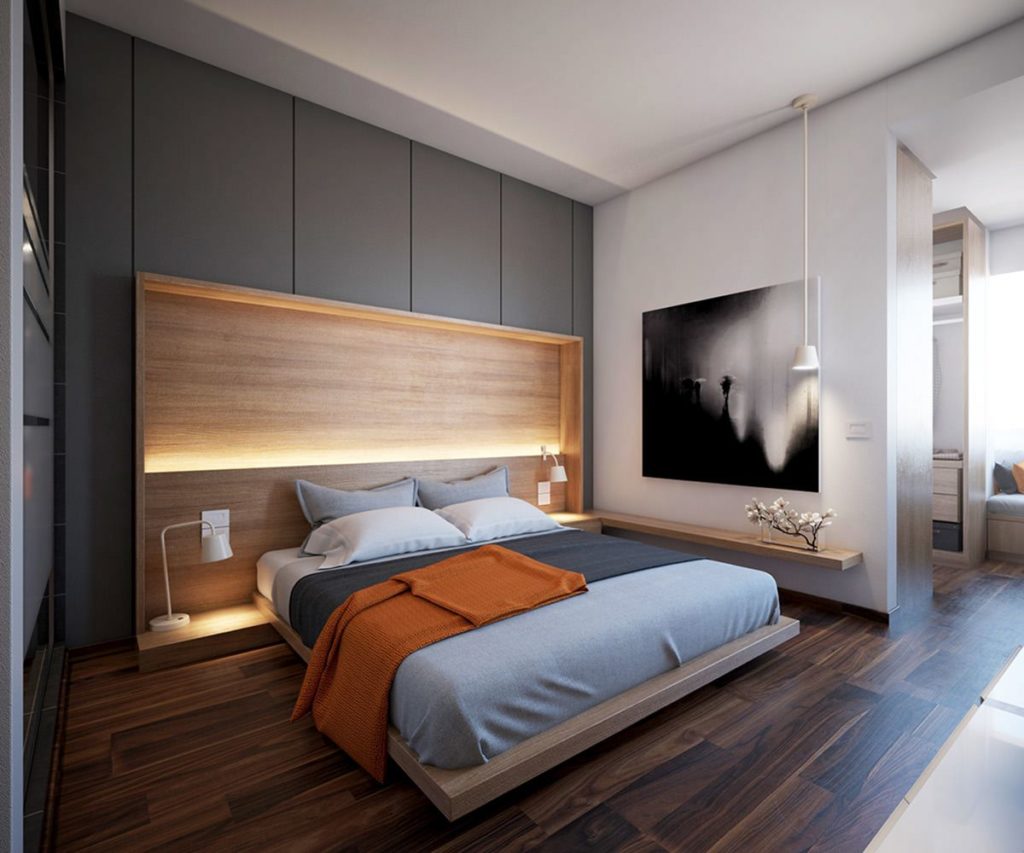 The bedroom is an intimate space where you can forget about your problems and unwind. Because of that, it is important that you make it feel cozy and comfortable. The luxurious minimalist interior design style will help you achieve that goal effortlessly!
For starters, focus on your bed. It is the centerpiece of your bedroom, which means that it should look great. For instance, you can look into installing a sturdy wooden headboard. Then, buy a fluffy throw blanket, big pillows, and a comfortable mattress.
If you want to take it a step further, you can equip your bedroom with a big walk-in wardrobe, which will allow you to store a large number of clothing items out of sight. It might be a demanding project to undertake, but it is sure to pay off!
Beautiful Living Room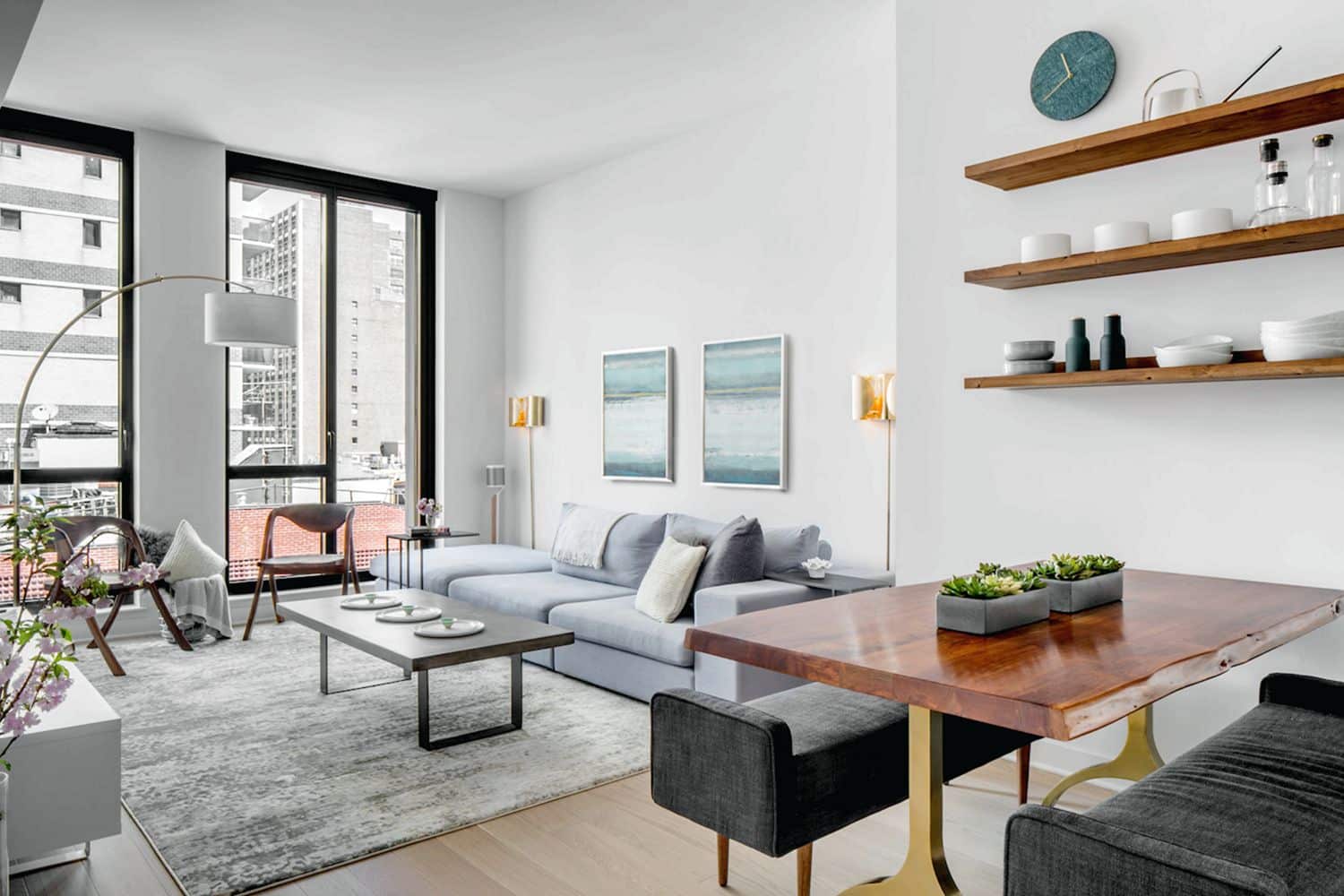 Lastly, it is crucial that you pay attention to your living room. For starters, try hanging a few paintings on the walls as simple interior design. The paintings should feature neutral colors, such as pastel green and grey. If that is not your cup of tea, you can go for vintage movie posters. Doing that will add a personal touch to your living room and make it feel inviting!
Moreover, you should go for furniture and decorative items. Choose the one which made of materials that are associated with luxuries, such as leather and silk. Do not go overboard, though. It might end up making your living room tacky!
Paint A Simple Feature Wall
Hire a professional interior painter to paint a feature wall, you may opt for a different texture to be installed but getting the wall painted a contrasting colour adheres to the whole theme where less is more. Don't worry about the quantity you'd have to paint as it would just be one wall in the room. A feature wall is a single wall in a room that is painted or papered differently from the other walls, usually as an accent. A feature wall is meant to add character to a room and create visual impact.
Conclusion – Luxury Minimalist Interior Design
To sum up, luxurious and minimalist interior design is about functionality, clean lines, and natural materials. You can achieve it in a number of ways, ranging from placing wicker furniture in the living room. And. you can be equipping your bedroom with a walk-in wardrobe to installing a spacious shower and marble tiles in the bathroom.
Before you begin with a minimalist interior, determine what your budget is and make a list of things that you will need to buy. Then, you can shop around for furniture and decorative items. If you feel overwhelmed and do not know where to start, do not forget that hiring a professional interior designer. It will help you out with viable option. Good luck!