Nursery Room Ideas – Getting your house ready for your first child is an exciting and nerve-wracking experience. As the days fly by and the countdown clock approaches zero, it's completely normal to feel stressed by all the necessary preparations.
Still, it's important that you embrace and enjoy the craziness. Your life is about to change for the better.
So, when you're designing your nursery, don't fret about every detail and decision. Instead, have fun with it!
Here are a few design ideas to help you get the creative juices flowing.
Color, Color, Color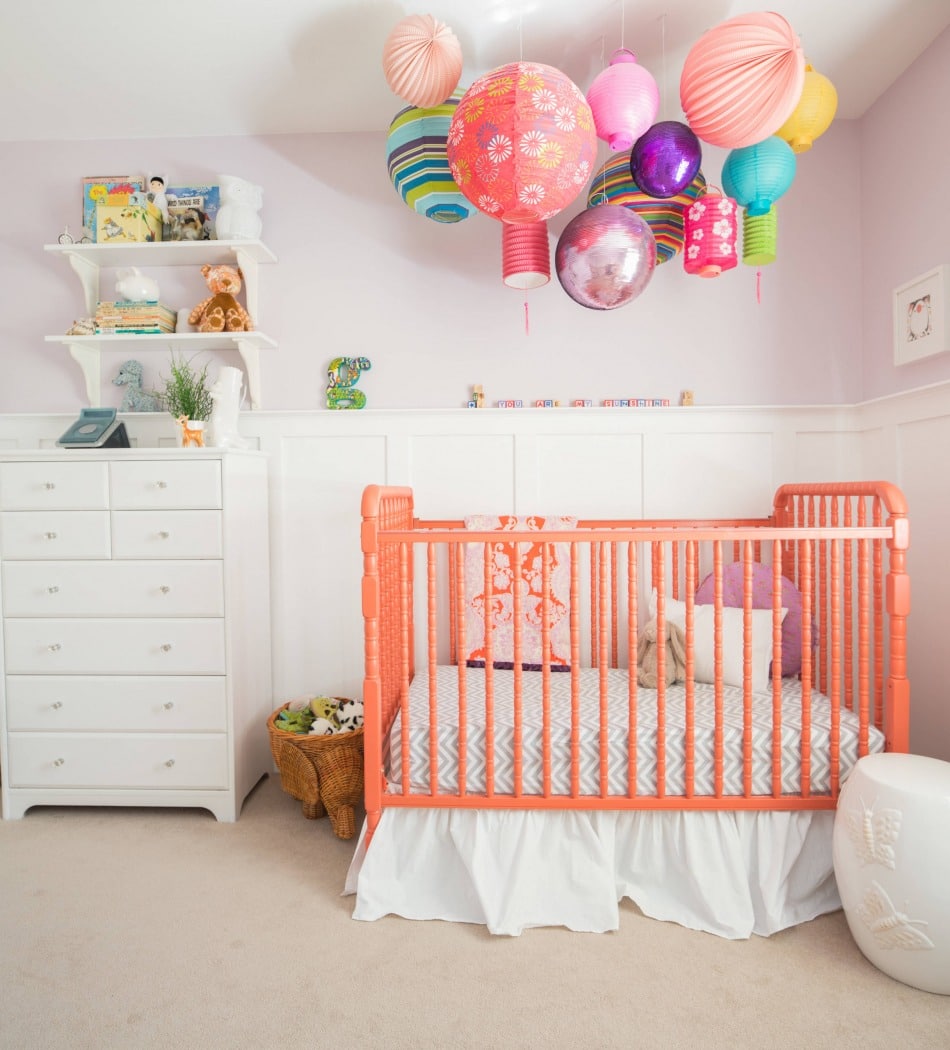 Few things are as important for setting the tone for the perfect nursery as the color pallet.
Ditch the boring traditional blue for boys and pink for girls, and select a paint that is more stimulating and eye-catching. Why play it safe when you don't need to?
While you're more than welcome to create a gender-neutral room, it's helpful to break down suggestions by gender:
For Boys – Try neutral colors that'll give you plenty of play when it comes to accent colors and accessories. Two-tone has become popular, and stripes or other patterns can also give the room a ton of character.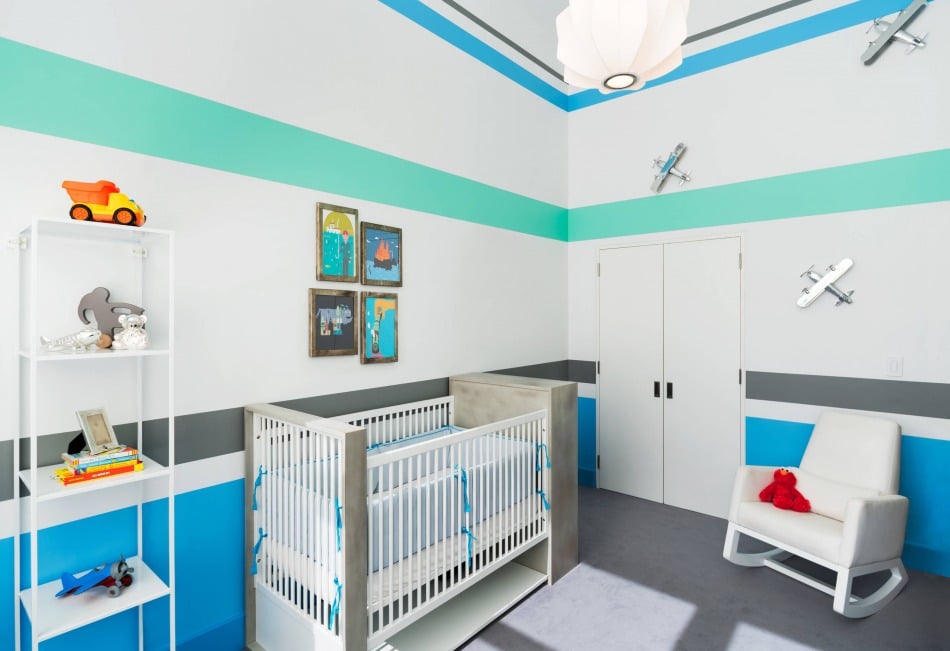 For Girls – As mentioned in our teen girl bedroom ideas, you can have a blast with your room by using unique combinations like coral and turquoise. Consider adding textures, wallpapers, or other add-ons to make her room pop.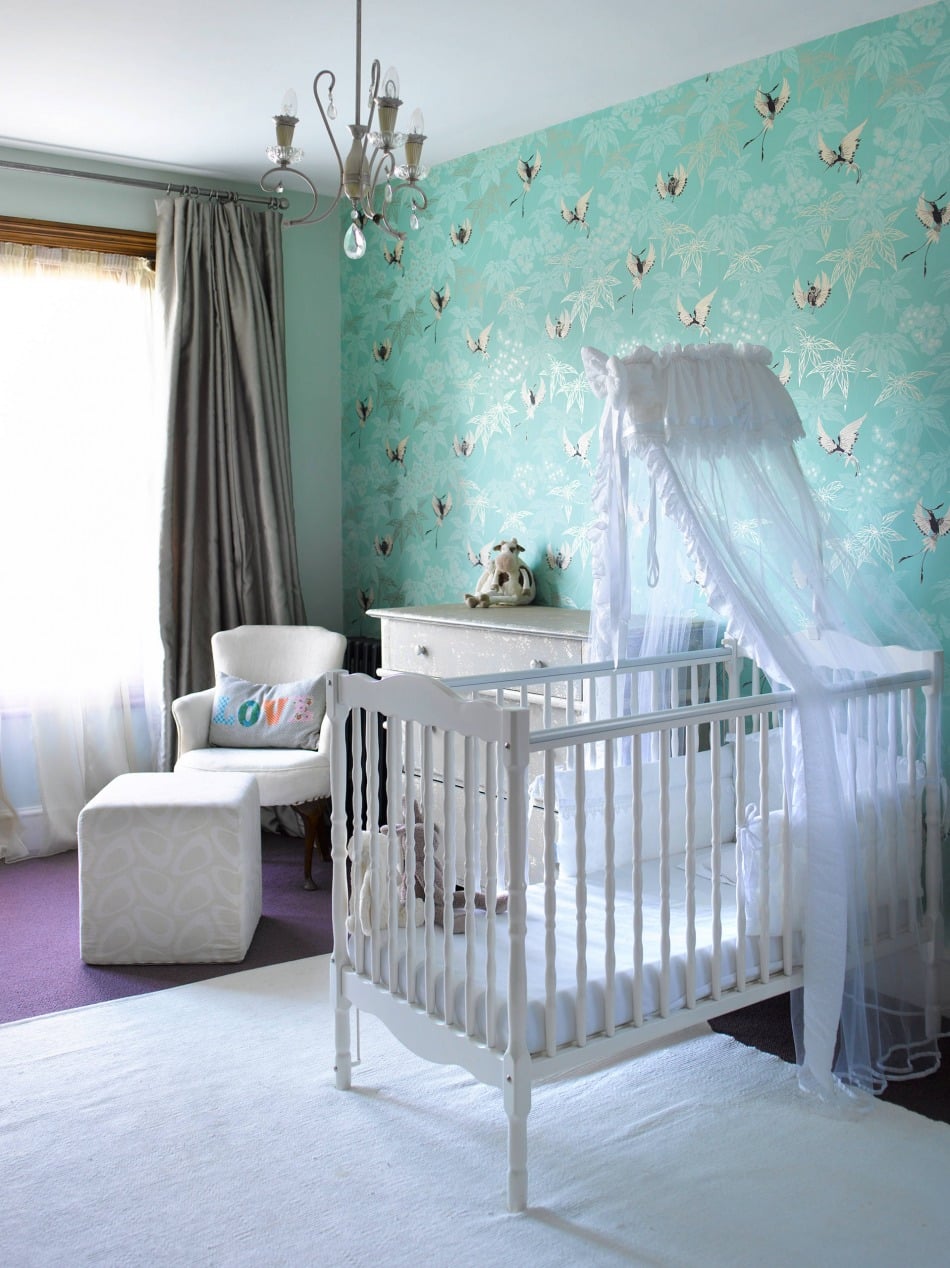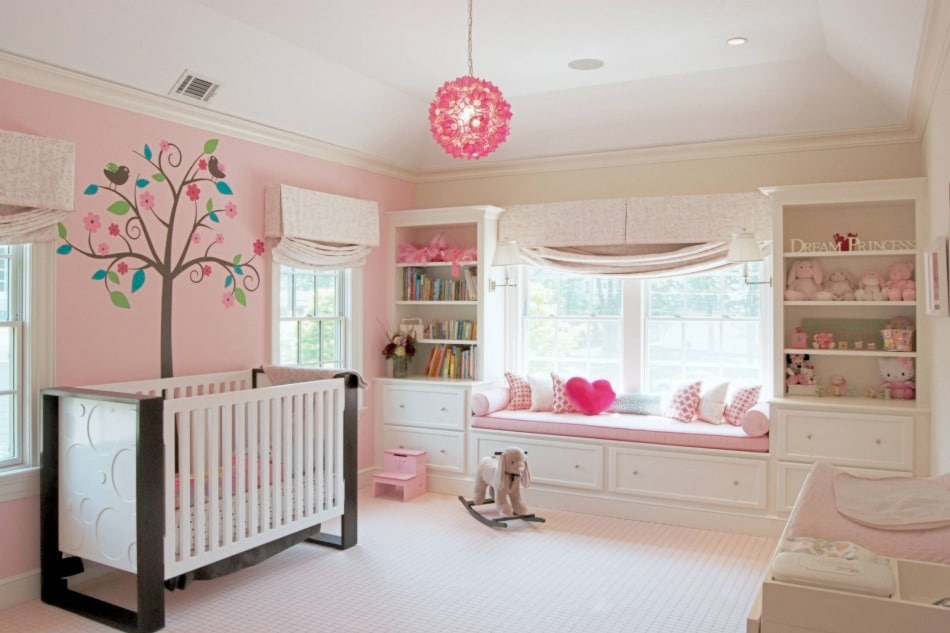 Prepare Yourself for Dirty Diapers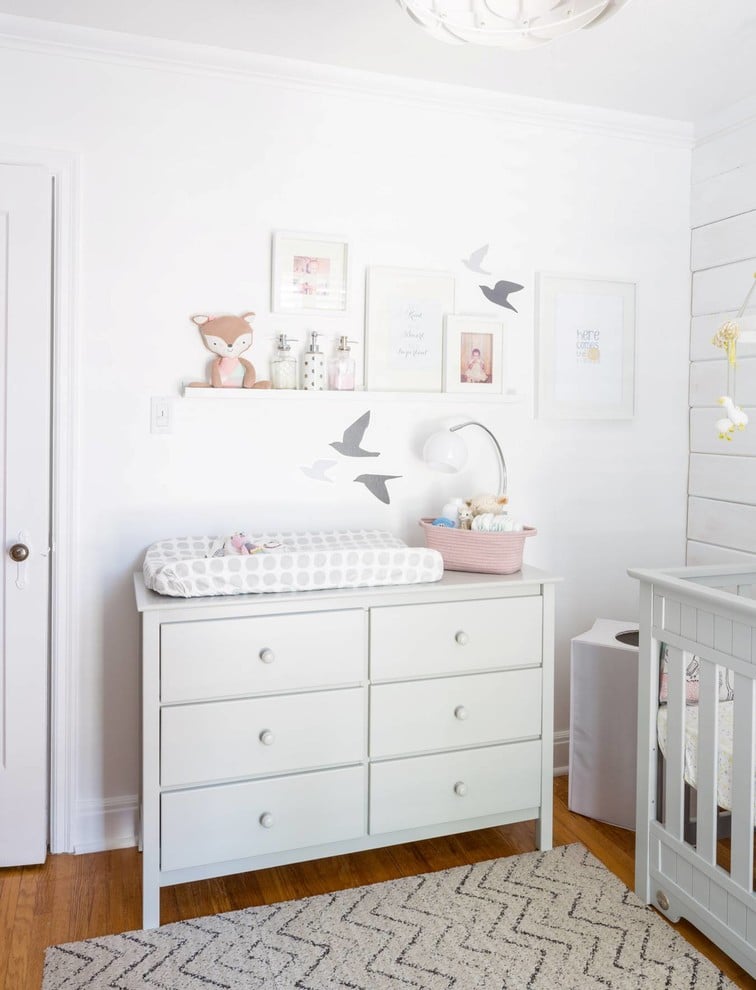 Doubtless, the activity you're most looking forward to is diaper changing, right? Okay, maybe not. Still, you'll be spending a huge chunk of time over the next few years changing messy diapers. Because of that, you need to find the right changing table.
You'll likely pick either a freestanding changing table or a changing pad that goes atop of the baby's dresser. As noted in our modern bedroom design ideas, the furniture you land on largely depends on your available space. That said, if you do select a freestanding changing table, pick one that has plenty of storage and can still be repurposed as your baby grows into a toddler.
The Crib is the Center Piece of the Room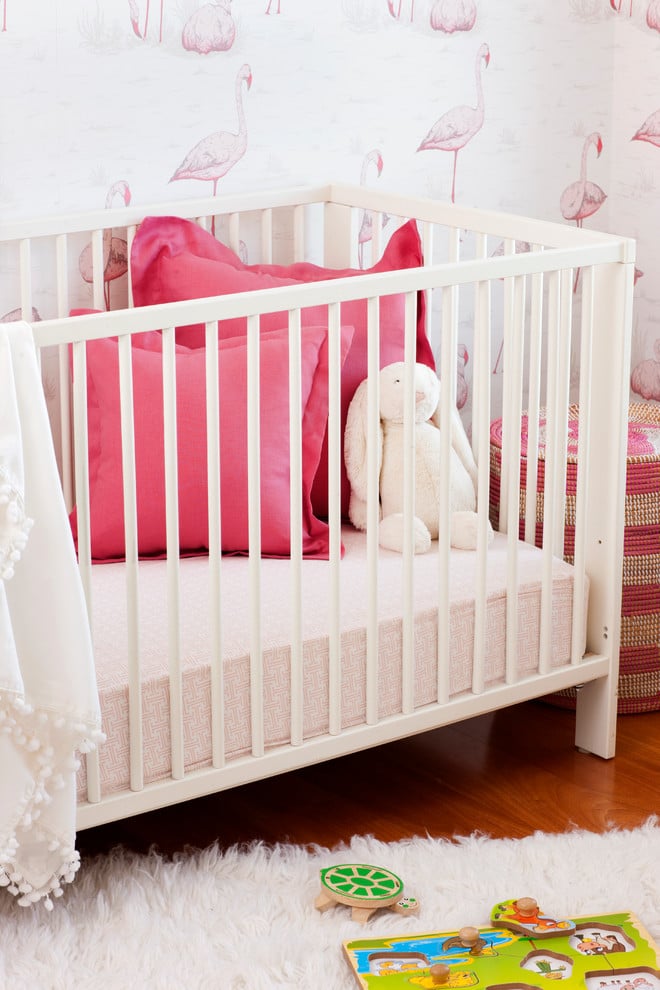 The baby bassinet is the jewel of the nursery. It's the place where your child will catch their Zzzz's and play with their toys. What's great about a crib is that you can reuse it for multiple kids! So, when searching for the right bassinet, find one that's safe, compliant with US safety standards, and that can switch between a rocking and stationary setup.
Storage Matters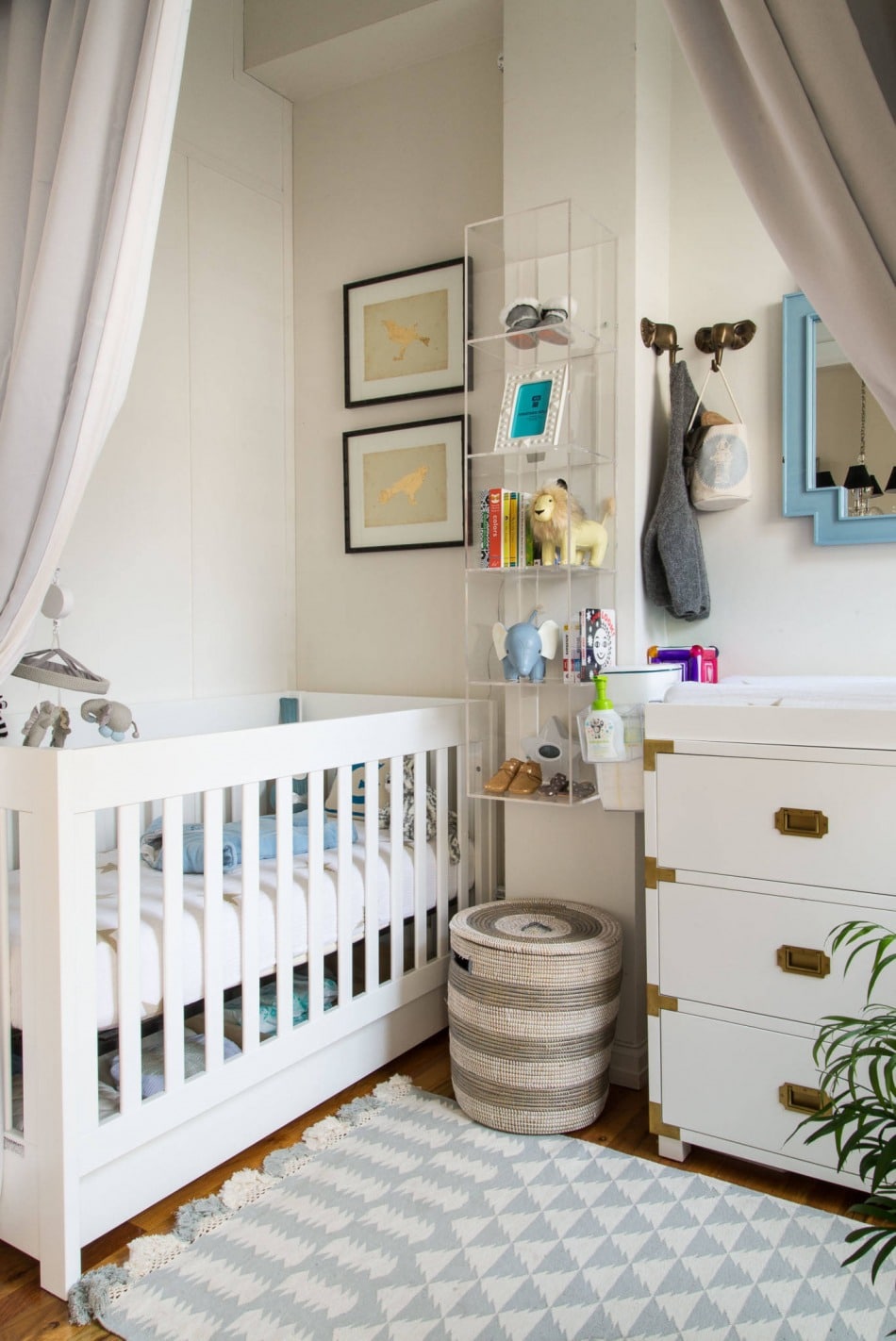 If you aren't yet a parent, you'll soon discover that babies have an insane amount of stuff. Seriously, at times it's mind-blowing. Whether it's toys, pacifiers, books, baubles, diapers, or clothing, you'll need plenty of items to help with storage and organization. Shelves and dressers are fabulous options that you can add to just about any nursery to create more space. For example, a wall shelf next to your changing table is an ideal place to keep supplies such as:
Diapers
Wipes
Lotions
Antiseptics
Don't Settle on Just Any Old Nursery Chair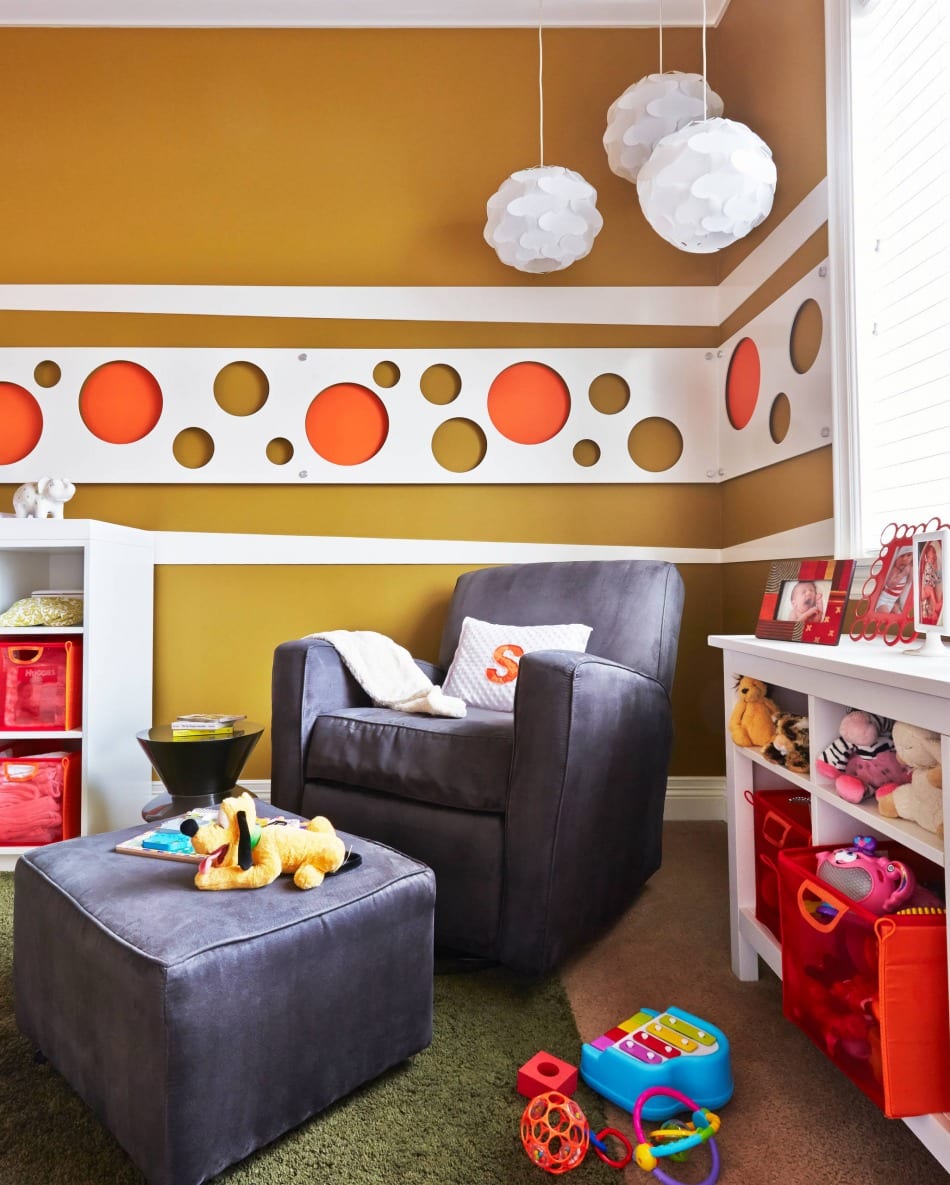 You'll spend hours upon hours in your chair, nursing, rocking, and bonding with your baby. So, how can you expect your baby to sleep if you're constantly shifting around in an uncomfortable chair?
Do yourself and your baby a favor and find a chair that is perfect for you. Ideally, it'll be comfortable, ergonomic, and easy to clean. Before you settle on any old chair, take some rockers out for a test drive.
Have Fun with the Decor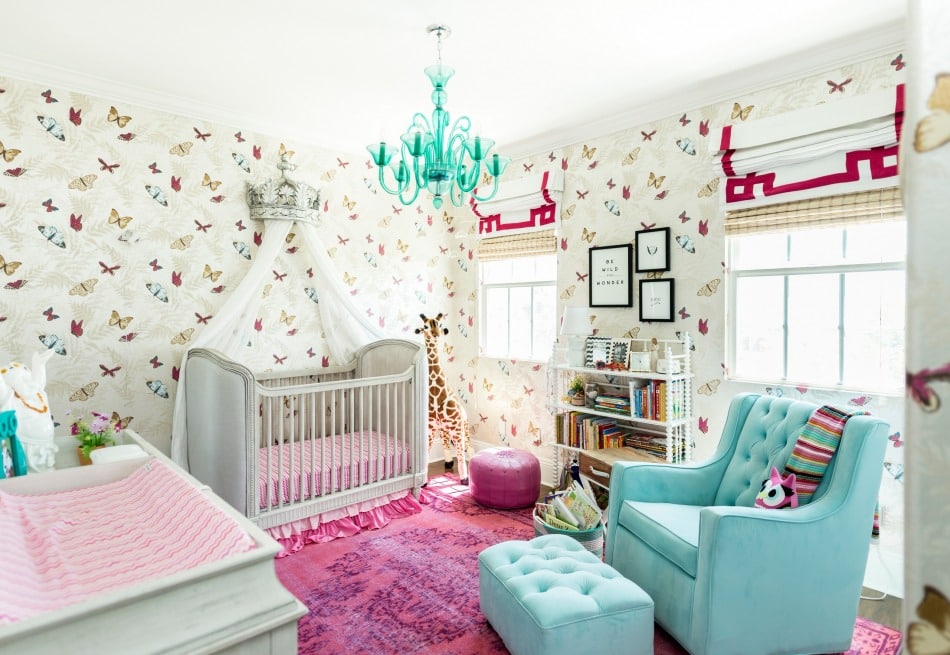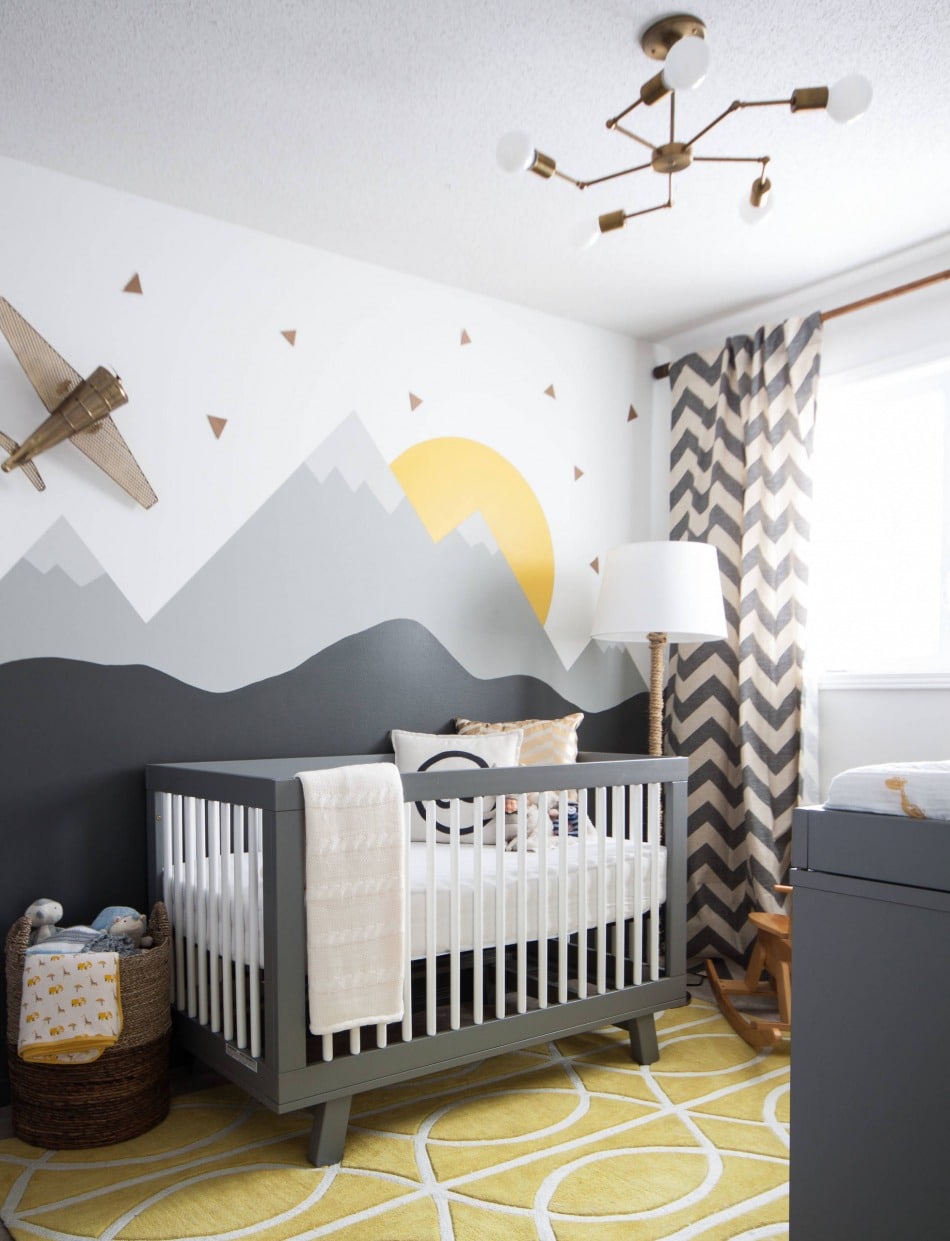 The finishing touches can really make a nursery standout and give it a sense of character. Look for fun carpets, knickknacks, lamps, paintings, and other items you can use to make the space pop. If you can't find the perfect items right now, don't worry! The best aspect of designing a nursery is that you can always make additions or changes as your baby grows.
Make Your Perfect Nursery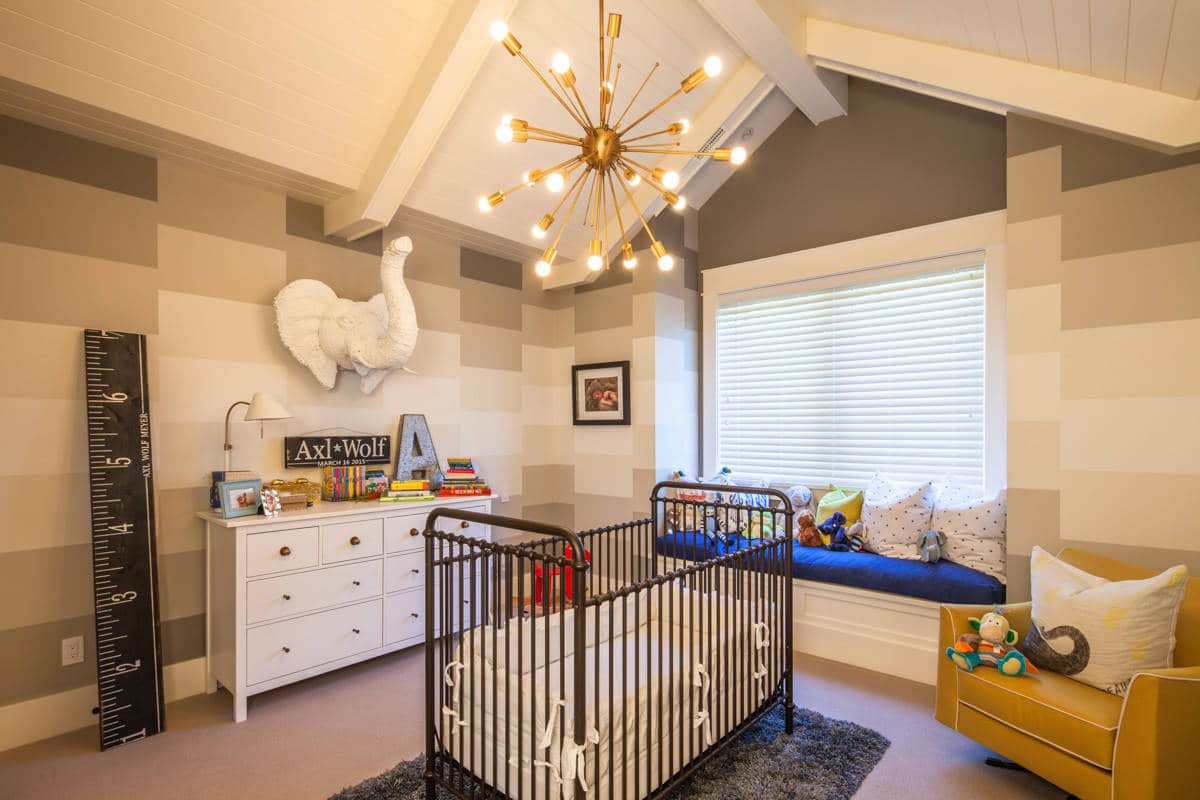 With a little effort, you can design the perfect nursery for your baby. Take some time to consider your options, but don't overthink it. Once you've got a vague idea of what you want, go wild! Crafting your baby's room can and should be a blast. It'll help you grow even more excited for that precious bundle of joy.