The living room is often a focal point in the home, serving as a place to relax, entertain and showcase your personal style. With these aesthetic living room ideas, you can upgrade the aesthetics of your living room and create an inviting atmosphere or embrace modern sophistication, depending on your preference.
Here are simple tips to help you transform the space into something special.
Upgrade Your Curtains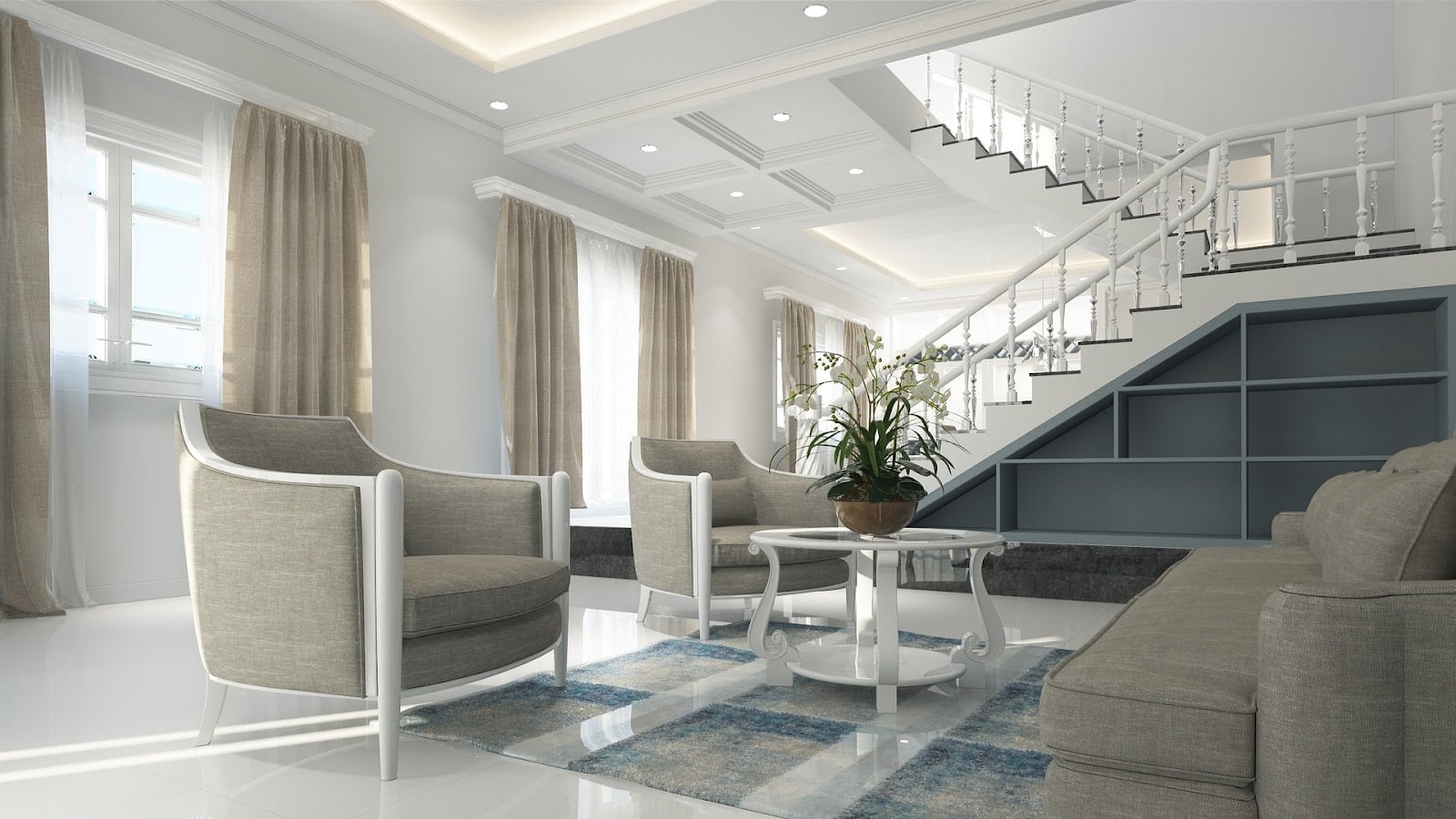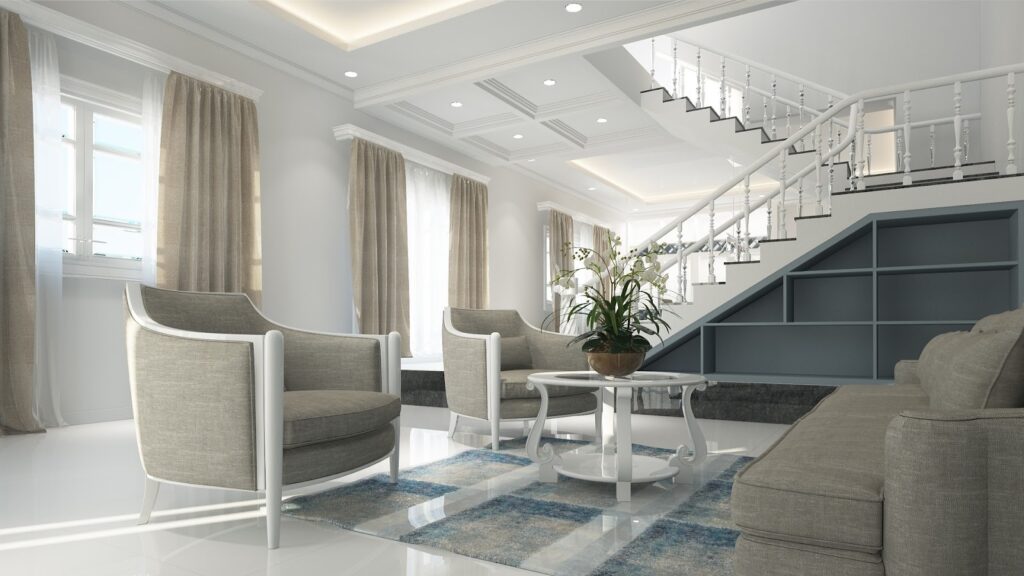 One of the quickest and most cost-effective ways to upgrade your living room is to swap out the curtains. There are various designs available, from traditional drapes to modern panels. You can also choose custom curtains that fit the exact measurements of your windows. Whether you go for a lighter fabric to let in more natural light or choose something heavier and darker to create an intimate atmosphere, changing the curtains is one easy way to reinvent your living room.
When changing your curtains, hang them correctly and ensure the length is just right. Highlight any windows with a bolder pattern or brighter colors while using lighter colors and simpler designs on other windows. You can work with an interior designer if you need help selecting the right fabric and color for your home.
Add an Area Rug
Area rugs are a great way to add texture, color, and warmth to your living room. You can choose from different materials, such as cotton or wool, as well as various shapes and sizes. Consider the size of your space when selecting an area rug; if it's too small, it won't have the desired effect and may appear out of place. If you have hardwood floors, an area rug will brighten the room and make it feel more comfortable and inviting.
The rug you choose should also match your furniture and other decors. Look for patterns and colors that complement the room's existing palette, or select a rug that contrasts with the rest of the space to create a more dramatic look. Moreso, pay attention to the pile height of your rug; a shaggy rug may look great, but it could also be hard to keep clean.
Update Your Lighting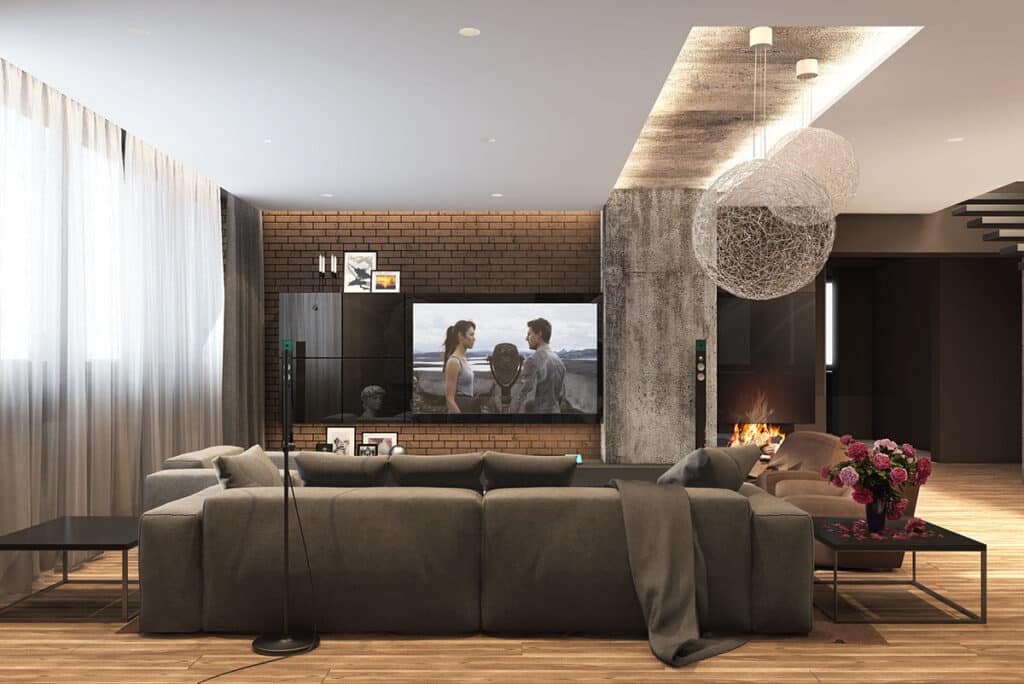 Lighting is one of the most important elements in any living room. It sets the tone for the space and can make all the difference when it comes to setting a mood. While natural light is ideal, you should consider adding other types of lighting, such as floor or table lamps, sconces, and even chandeliers. Interestingly, you can also take help from interior designers as to how you should upgrade the lighting. Talk to them to get ideas about the latest trends in lighting trends. You can visit https://www.google.com/maps?cid=15899638760259629779 to find the nearest interior designers in your area. Professionals will be able to provide the best suggestions based on what shall be durable, evergreen, and match your preferred style. When selecting your lighting, look for pieces that match the style and palette of the room.
If you are looking to set up a reading nook in your living room, consider incorporating floor lamps for both functionality and ambiance. Opt for reading floor lamps with adjustable arms or heads to direct the light precisely where you need it while avoiding glare on your reading materials. Additionally, choose models with dimmable lights or multiple bulbs to easily adjust the brightness, catering to various reading preferences and creating the perfect atmosphere for any occasion.
For an extra touch, think about using dimmable lights or light fixtures with multiple bulbs so you can adjust the brightness as needed. This is especially helpful if you're hosting a party or gathering in your living room; you'll be able to control the lighting to create the perfect atmosphere.
Incorporate Artwork to Your Living Room
Artwork can transform a living room from dull and uninteresting to vibrant and inviting. Hang art pieces on the walls or add sculptures, framed photographs, or other decorative items throughout the space. You can even group smaller items together to create an eye-catching display.
When selecting artwork for your living room, look for pieces that make you happy and reflect your personality. Whether you prefer abstract designs or something more traditional, the choice is entirely up to you. Just make sure it fits with the room's existing style and palette, so it blends in nicely.
Move Your Furniture
Your living room furniture plays a major role in establishing the overall look and feel of the space. Swap out an outdated sofa for a modern one, or replace an old coffee table with something more up-to-date. If your furniture is still in good condition but looks worn out, consider reupholstering it for a fresh look.
You can also add accent chairs and other pieces to give the room a unique character. Accent chairs are a great way to create an inviting atmosphere for guests. Place them around the room so everyone can join in conversations or watch television together.
Finally, ensure your furniture is arranged to allow those seated to see each other and encourage conversation. Allocate enough space between furniture pieces, so guests feel comfortable interacting with each other.
Create a Statement Piece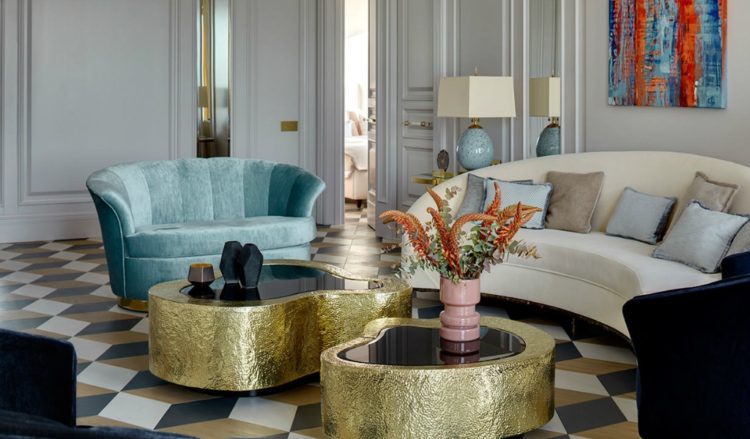 A statement piece is any item that stands out and draws your eye. Such elements can be anything from bold artwork to eye-catching sculptures. Incorporating a statement piece in your living room will add visual interest and create a focal point for the space. Choose something that reflects your personal style so it complements the rest of the decor.
Some of the items you can use to create a statement piece include an area rug, a mirror, a chandelier, or even a vintage piece of furniture. Pick something that catches your eye and serves as the room's centerpiece. This will ensure your living room looks stylish and inviting for years to come.
Add Some Potted Plants
Plants are not only aesthetically pleasing but also help purify the air in your home. Add a few plants and flowers to your living room to bring life into the space. If you don't have much of a green thumb, opt for low-maintenance plants like succulents or cacti that can survive without much attention.
You could even add a living wall, which consists of plants arranged in frames or hanging on the wall. This is a great way to create an eye-catching feature in your living room. Ensure that these plants receive enough sunlight and water to stay healthy and vibrant.
Invest in Storage Solutions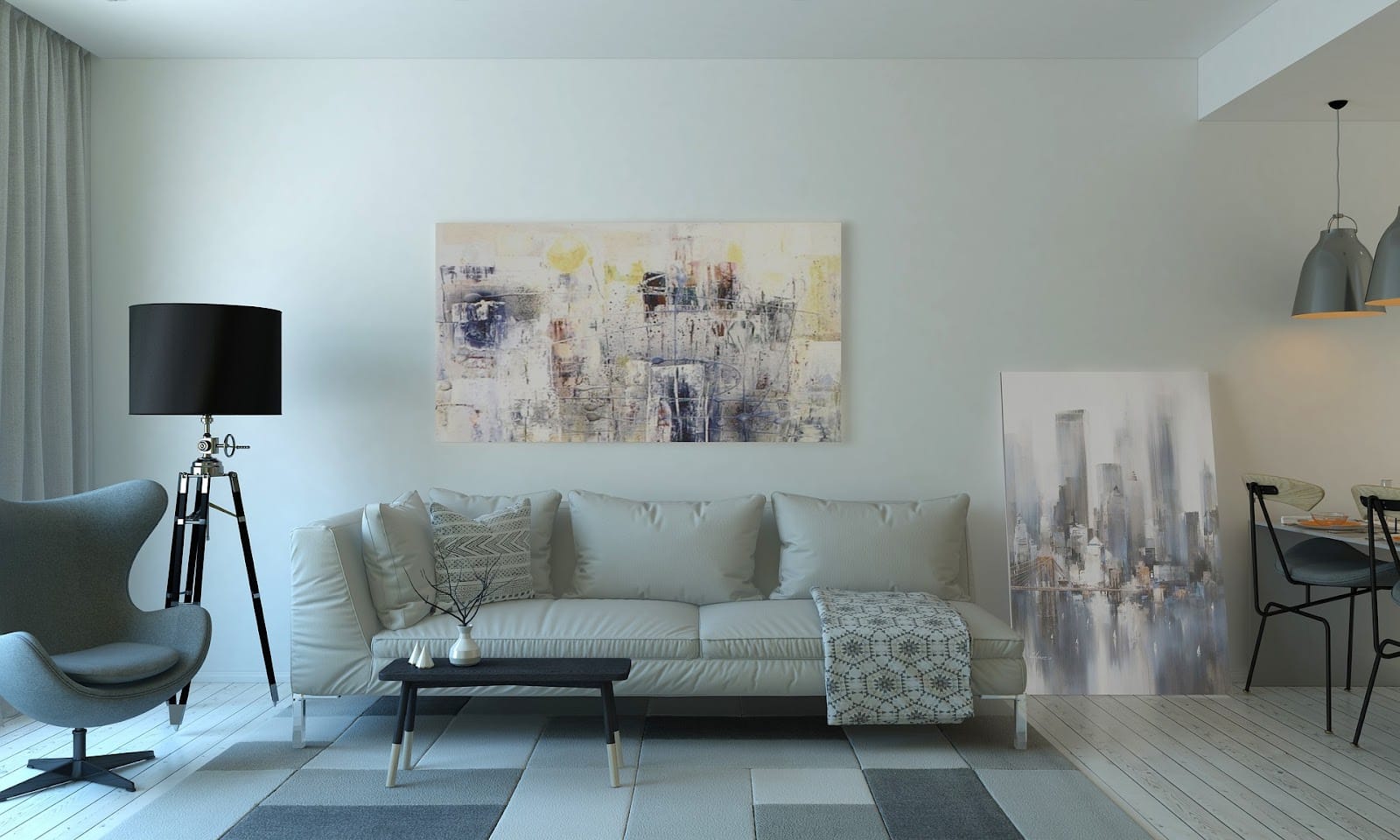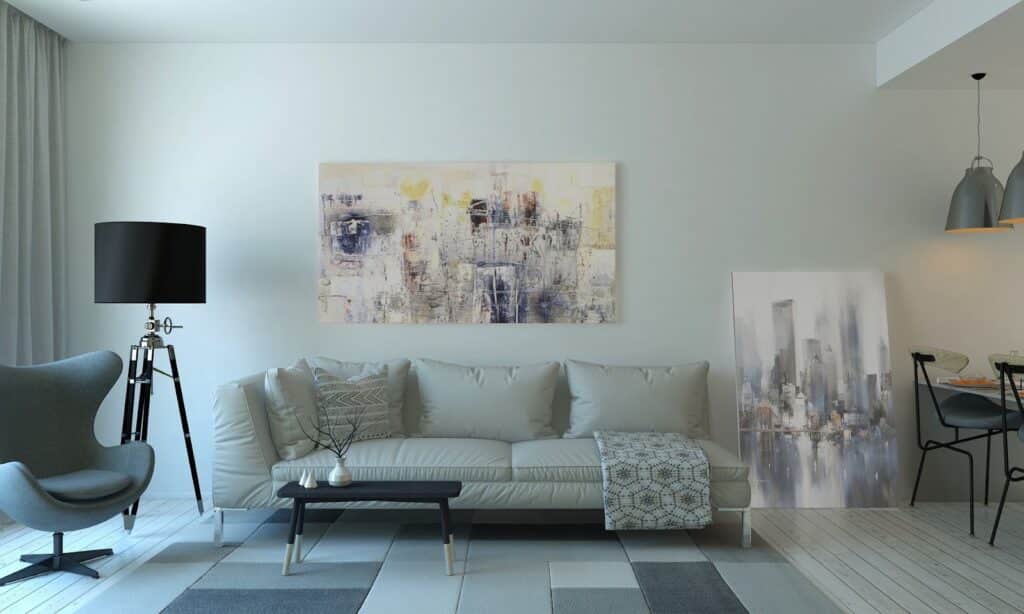 Lastly, consider investing in storage solutions for your living room, such as cabinets and shelves. This will help you keep the room clutter-free and organized so it looks neat and inviting at all times. Shelves can also display décor pieces or books, while cabinets are perfect for hiding items like remotes or extra blankets.
Ensure that these storage solutions match the existing style of your living room, and use baskets or boxes to add texture and color. With a few simple changes, you can create a stylish and inviting living room that both you and your guests will love.
You can incorporate a few simple changes into your living room. Start by electing artwork and furniture that reflects your personal style and adding plants for visual interest. You can also invest in storage solutions and create a beautiful and inviting space for both yourself and your guests. With just a bit of thought and effort, you'll have an attractive living room that will make you proud.