Bedroom Upgrade Ideas – Everyone deserves a good night's sleep in a comfortable bed and a nice pillow. Bedrooms should be the ultimate relaxation room in your house, so every bedroom upgrade is worth the money. No matter the bedroom design, a comfortable bedroom should include carefully chosen bedding, bedroom accessories, and additional elements that add to the quality of sleep.
So, here are 11 Bedroom Upgrade Ideas that are worth the money.
Comfortable Mattress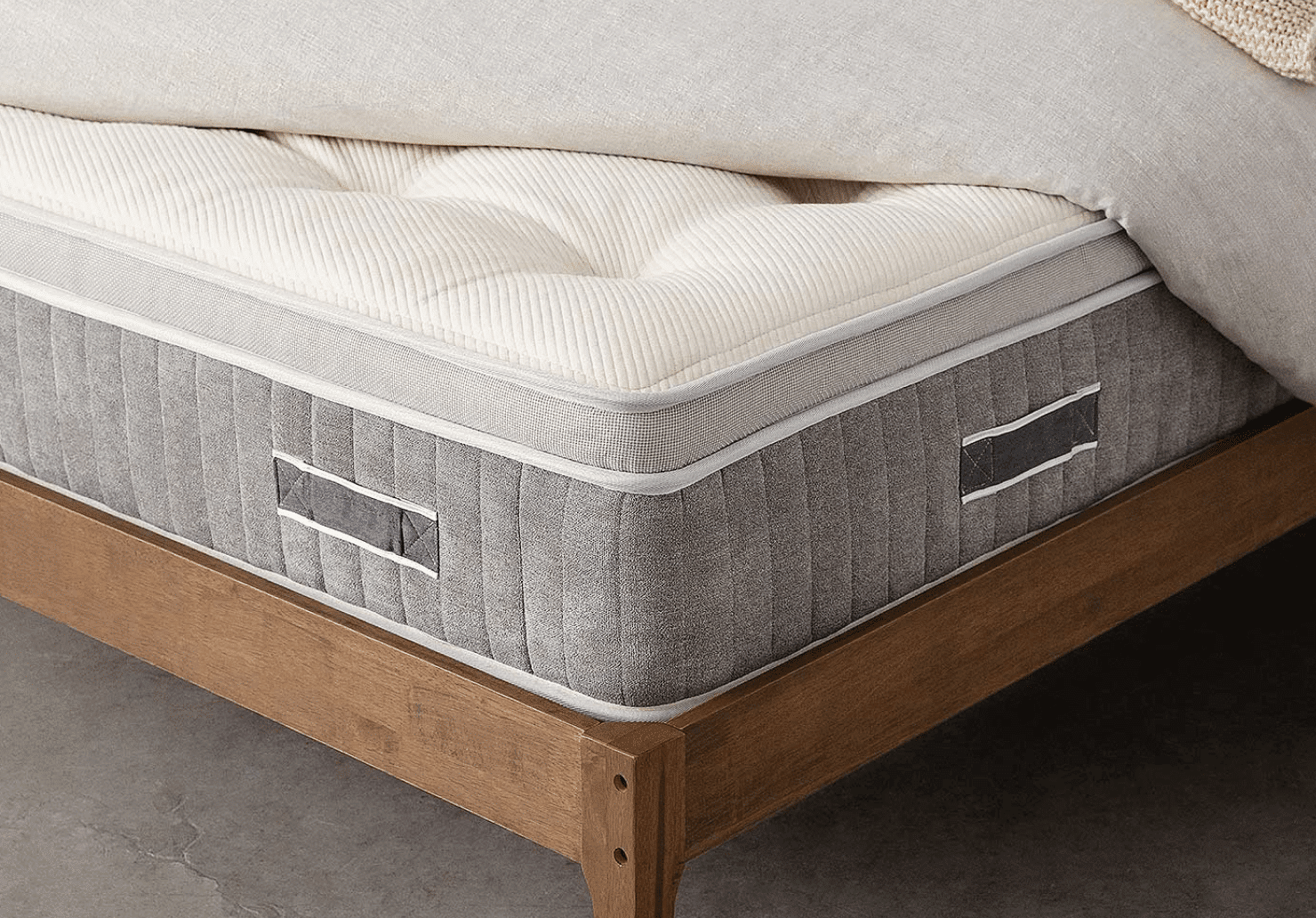 One of the most important elements in Budget Bedroom Makeovers, if not the most important one, of the bedroom, is a mattress. A good quality mattress provides you with a soft and relaxed good night's sleep. Imagine like you're sleeping in a hotel room every night on a mattress that you've always dreamed of having. You will be surprised how important a good mattress is. You won't be waking up with back pain anymore.
To make sure the mattress you're buying is good quality, check the Anatomy of Sleep to find great reviews on the mattresses. A comfortable mattress is a must and is definitely worth the money.
High-End Sheets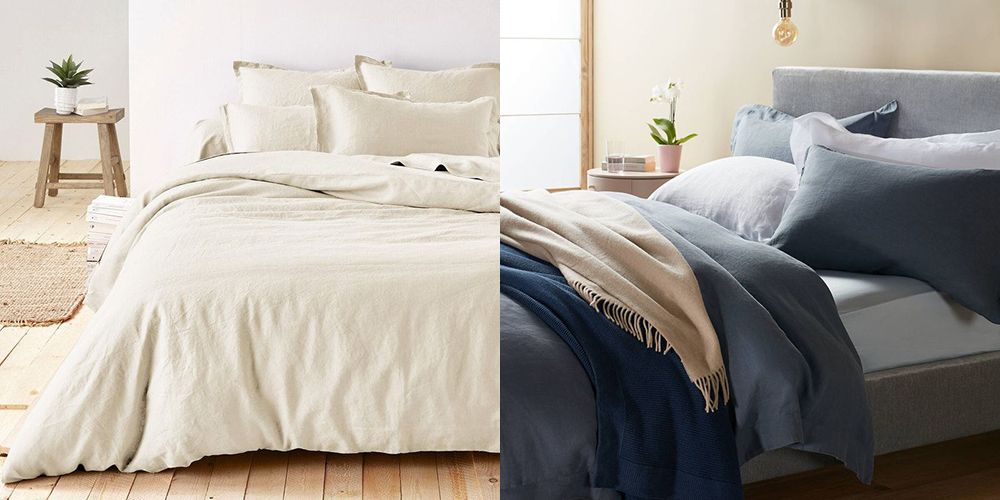 Imagine feeling like you're sleeping under the warmth of cashmere or are sleeping on a cloud, that's what high-end sheets give you. Upgraded sheets are worth the money and you will feel a difference just in one night. Also, don't be afraid to mix and match bed sheet color to decorate your bedroom in a totally unique way. Throw pillows of various sizes to complete the look of the bedroom.
Upgrade the Custom Closet
Besides a nice mattress, closet space is an essential part of the bedroom. It's a place where all your clothes, accessories, shoes, and many other things are stored. A custom closet can give your bedroom a new look and you will feel like you walked into a completely new room. Choose various wood finishes, add shelves if necessary and create a design that fits your personality.
Whether it's a walk-in or reach-in closet, you have unlimited options to create your dream closet. A new custom closet will give you freedom and more space to organize your clothes and find them easier.
Upgraded Floors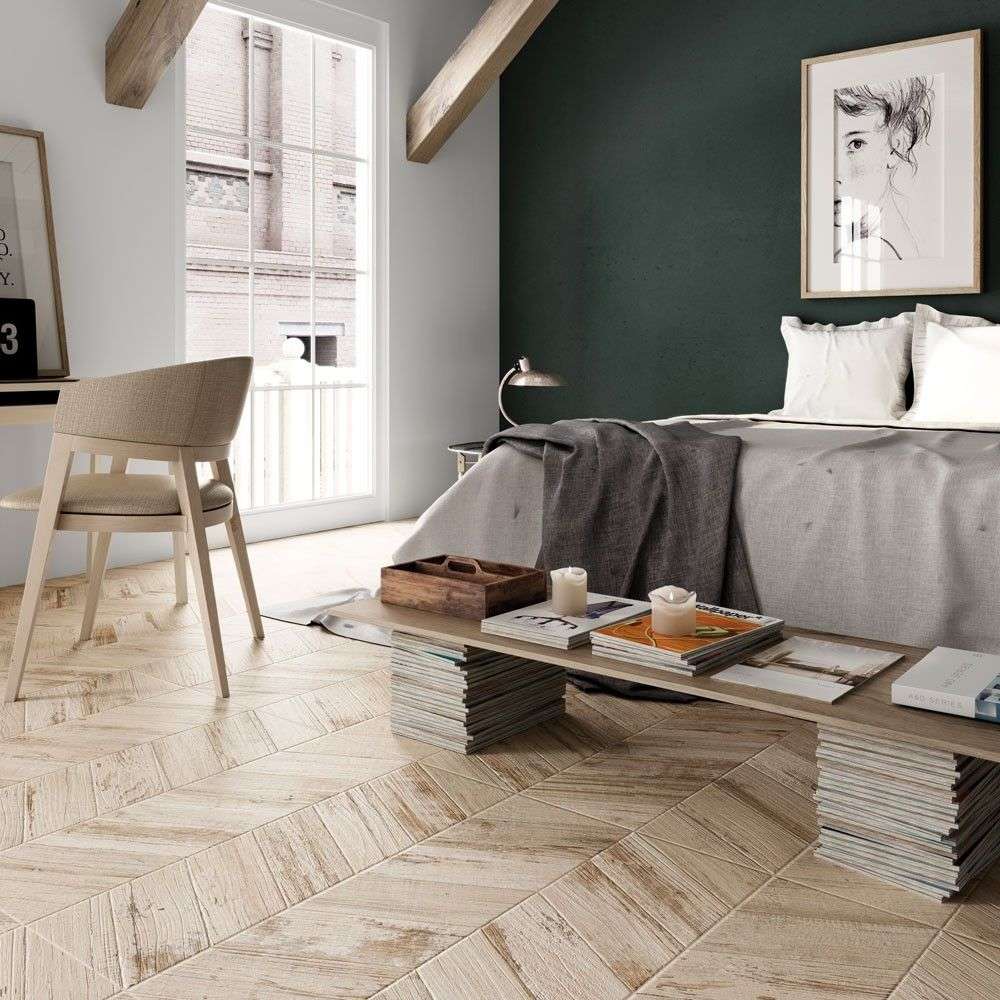 If your bedroom has an old carpet floor that's full of stains, then it's time to upgrade it. New wood flooring can enhance the room and can easily match any aesthetic. Also, wood floors are easier to clean than carpets. You can choose from many different colors and shades to find a perfect floor for your taste. Upgraded floors will make your bedroom look clean, put together, and fresh.
Install A Fireplace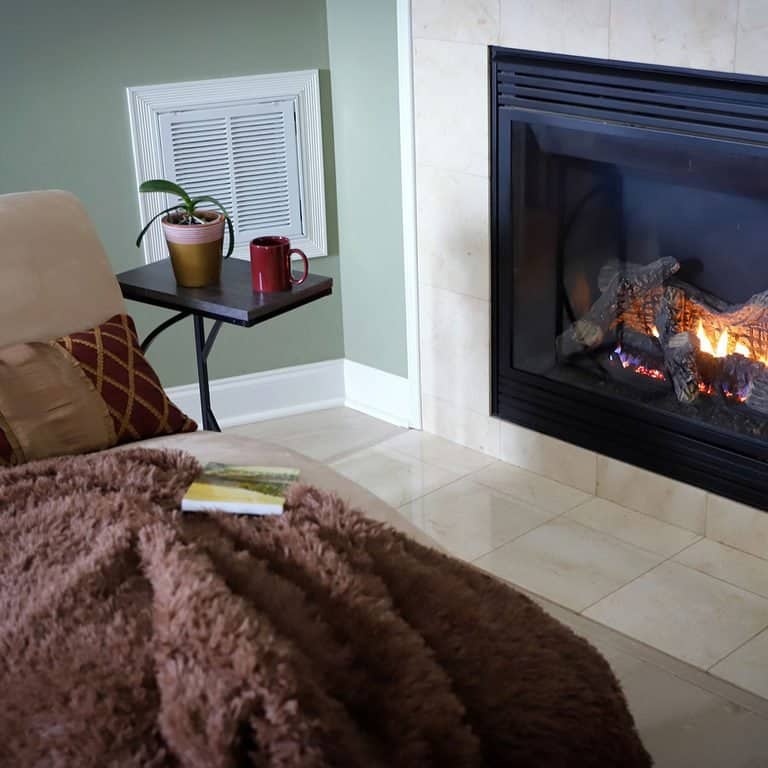 There's no better feeling than laying down in your bed, reading a book next to the fireplace. If you have enough room in your bedroom, think about incorporating a wall-mounted fireplace. You will enjoy the warmth during colder nights. In addition, a wall-mounted fireplace adds a specific design to the bedroom that no other element can compare to.
The wall-mounted fireplace is great because it doesn't take up floor space, so you can still move around in your bedroom.
Statement Gallery Wall
Create a statement gallery wall full of pictures of your loved ones. You will always feel nice and warm when walking into your bedroom and seeing those faces. Create a cohesive look and display photographs in a unique way. You can never go wrong with this, be creative, and don't be afraid to move things around until you find the perfect display.
Mix Warm and Cold Colors
Not every bedroom has to be monochromatic, of course, unless you love it. If you love colors, then mix and match warm and cold colors to create a perfect balance. Match opposite colors from the color wheel, like blue and yellow. Yellow brings happiness to the room while blue creates a calm feel. Try different variations and see what fits your personality the most.
Add Statement Furniture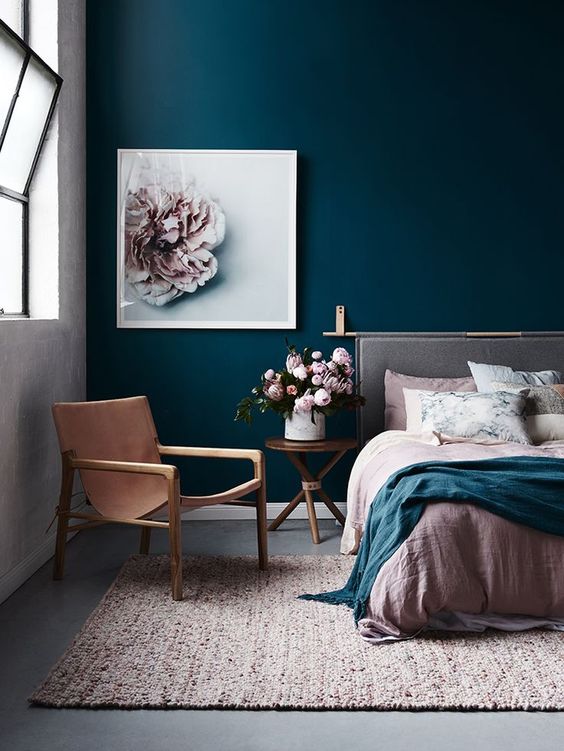 Similar to the gallery wall, a new chair or unique light fixtures can turn a regular bedroom into a lavish spot. However, don't forget about the functionality, as well. If the light fixture doesn't add enough light to your room, then it's not worth the money.
Try to find both unique pieces of furniture and functional ones, too. Find inspiration from furniture stores, galleries, or online in order to create a bedroom that stands out.
Add Mirrors To Make Room Look Bigger
If your bedroom is quite small, you can easily create the illusion of making it look bigger by adding a mirror or two. Mirrors reflect light and it creates a feel small room is more spacious. In addition, you can find mirrors in many different shapes and designs, so you can also create a statement piece with mirrors. Play around and find which design makes the bedroom look bigger.
Of course, adding mirrors is great so you can look at yourself when dressing up, putting makeup on, or doing your nighttime routine.
Rearrange The Furniture
A simple and budget-friendly way of upgrading your bedroom is simply to rearrange the furniture. Forget the old rules and move things around and find what works best for you. For example, move your bed in front of the mirror and use your dresser as a nightstand. A new arrangement will make your bedroom look like new. This bedroom upgrade is totally free!
Add Fresh Flowers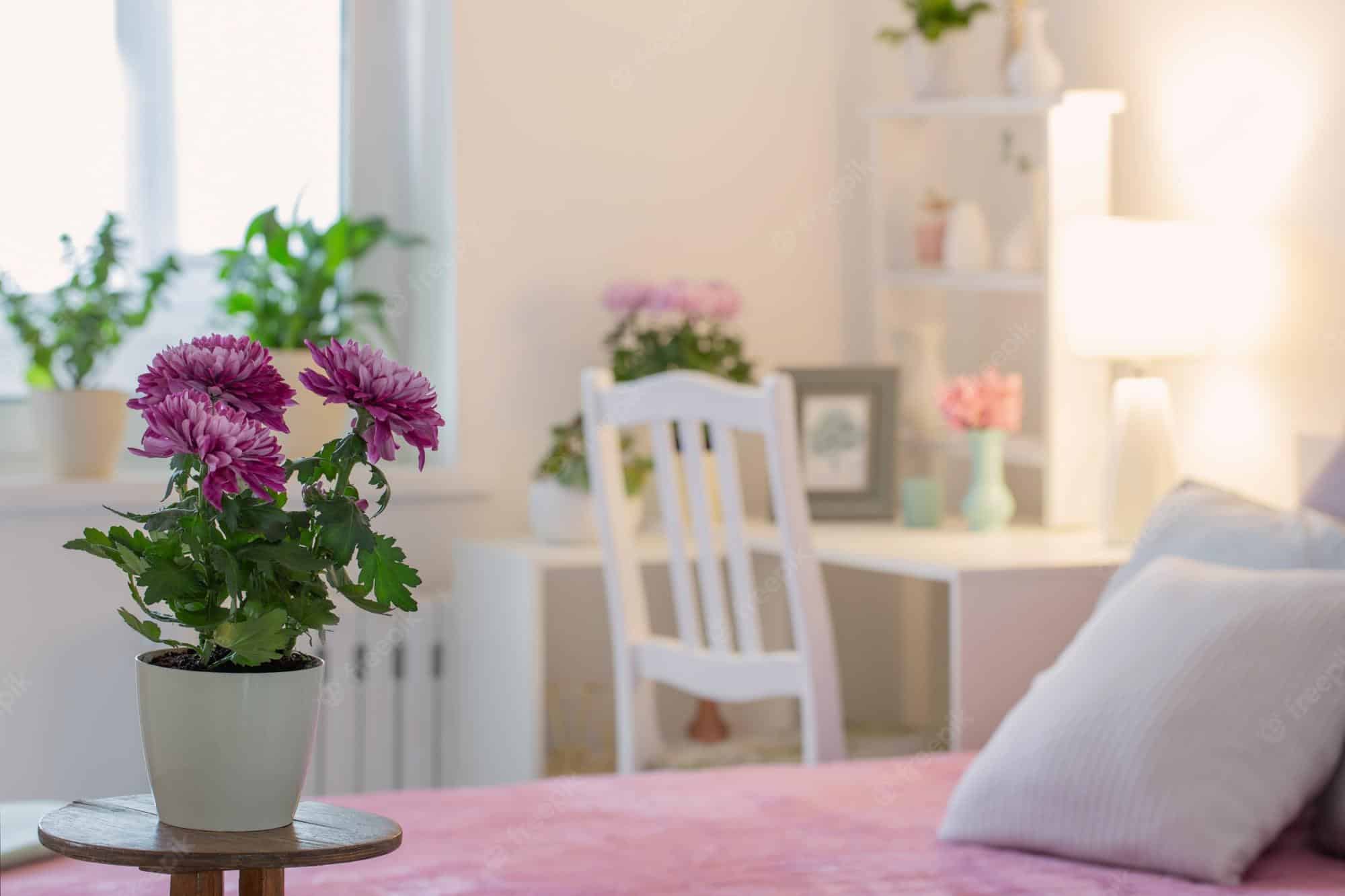 Another great and budget-friendly idea is to simply put some fresh flowers in a vase and put it on your nightstand. Fresh flowers add a colorful touch to the room and instantly makes the room cheerful. You can put new flowers every week, like roses, peonies, and many other beautiful flowers to keep the room lively.
Conclusion
These 11 Bedroom Upgrade Ideas are worth the money because they add comfort and peace to the most important room in your house, the bedroom. You will be warm, nice, and grateful for a good night's sleep without waking up with back pain or neck pain. Find inspiration in galleries, furniture stores, or online to have a vision and go step by step towards it.
Not every bedroom upgrade has to cost much, there are plenty of budget-friendly options, as simple as making rearrangements. With a good mattress, a nice closet, and few decors, your bedroom will look as fresh as new.